Image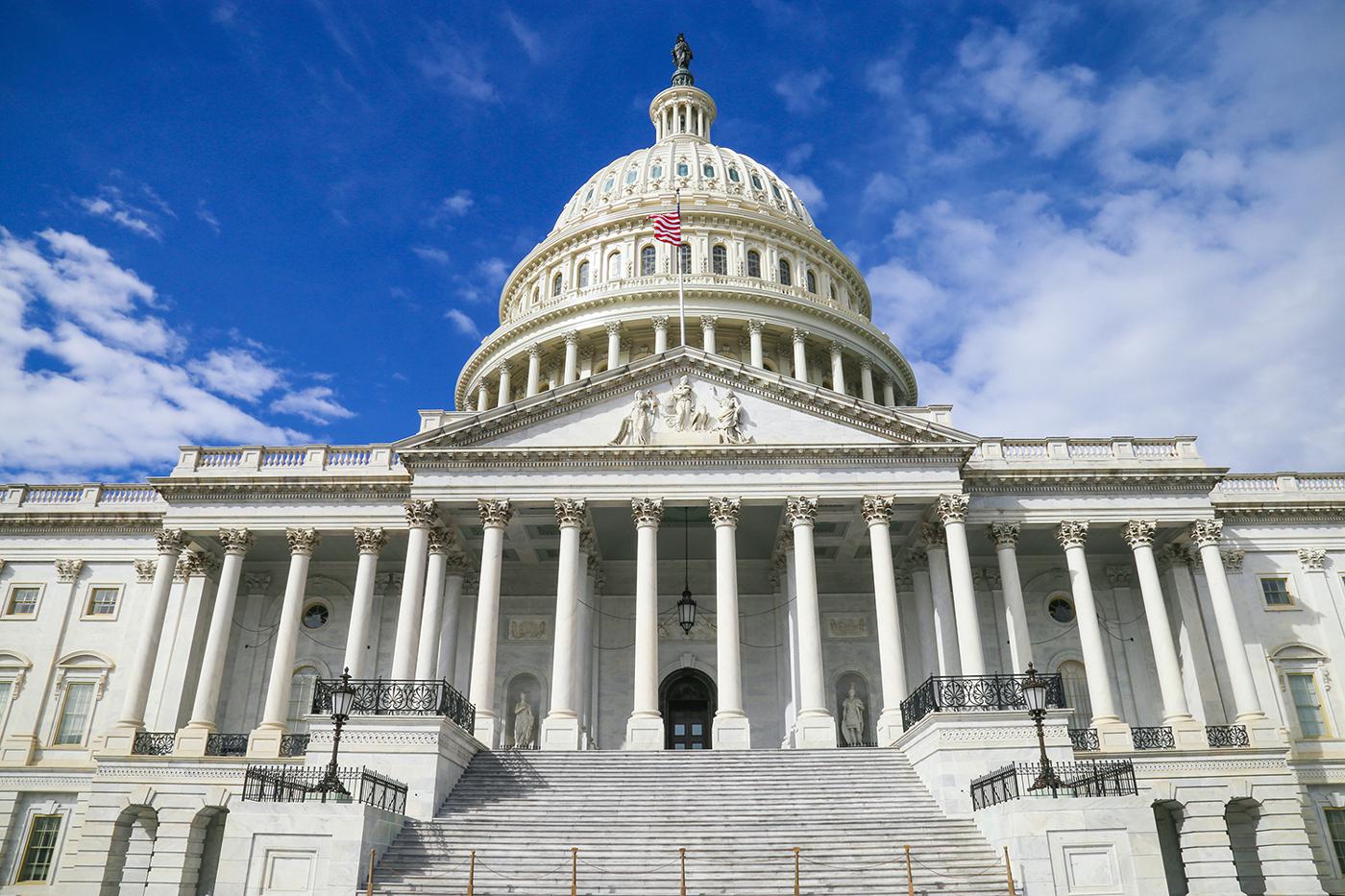 PRI race track ambassador Tom Deery and the Washington, DC-based advocacy team work continuously to protect tracks, sanctioning bodies, and motorsports businesses around the nation. This month, we are tracking several initiatives, including PRI's new Membership headquarters in Speedway, Indiana, an update on supporters for the critical RPM Act, a lawmaker's recent visit to a motorsports retail superstore, a dedicated "Motorsports Day" in West Virginia, and more. 
PRI SET To Open New Membership HQ 
PRI's new Membership headquarters in Speedway, Indiana, will open its doors later this month—ahead of the 106th running of the Indy 500. PRI will celebrate the occasion with a ribbon-cutting ceremony that will see the unveiling of renovations and tours of the 42,500-square-foot facility that will serve as the home for PRI Membership.
The building is within walking distance of the famed Indianapolis Motor Speedway and also houses Bryan Herta Autosport's IMSA and SRO multi-team program, and a retail location for helmet and accessories manufacturer Bell Helmets.
"The building was formerly an IndyCar race team facility, and we wanted to keep racing in the building," said PRI General Manager Jim Liaw.
The Membership HQ includes spaces and programs dedicated to supporting motorsports businesses and track operators, such as live and virtual education opportunities that will expand world-class PRI Education programming from the PRI Trade Show into a year-round endeavor. In addition, there are plans to open a "Content Factory," a diverse multimedia facility for photo and video production with car lifts for builds and technical videos, as well as a podcast studio.
"PRI is dedicated to building, promoting, and protecting the racing community. We want to continue to expand on the PRI Membership promise to unite the industry and remain a strong voice for motorsports. The new PRI Membership headquarters allows us to do that," Liaw said.
More details about this exciting new chapter for PRI will be announced throughout the year leading up to the 2022 PRI Trade Show in downtown Indianapolis, December 8–10.
For more information, contact membership@performanceracing.com.
RPM Act Adds More Key Supporters In Congress
Support for the bipartisan Recognizing the Protection of Motorsports Act (RPM Act) continues to expand as members of Congress receive an outpouring of support for the bill from racers and the motorsports parts industry. Several members of Congress have recently agreed to co-sponsor the RPM Act, H.R. 3281 and S. 2736, including Sen. Catherine Cortez Masto (D-NV), Sen. Marco Rubio (R-FL), Rep. Sean Patrick Maloney (D-NY), and Rep. Garret Graves (R-LA). Some 150 federal lawmakers are currently co-sponsoring the RPM Act, making it one of the most bipartisan bills introduced in the 2021–2022 session of Congress.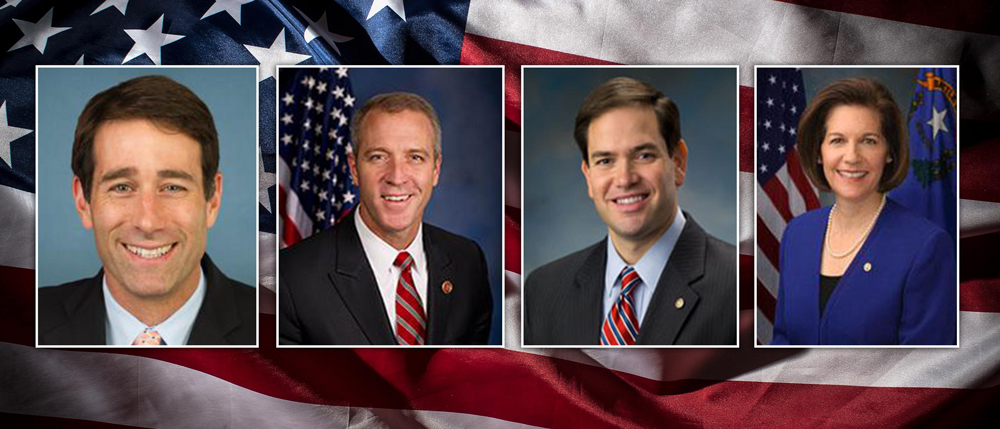 "The racing community has sent members of Congress over 1.5 million letters in the last year, which has been a driving factor in getting lawmakers to publicly support the RPM Act by serving as co-sponsors. It is imperative that members of Congress continue to hear from their constituents about the importance of supporting the RPM Act and using their political capital to pass the bill. The future of racing and tens of thousands of motorsports parts jobs are on the line," said Eric Snyder, PRI's Director of Congressional Affairs. "Congress must pass the RPM Act in 2022 to protect this great American tradition that creates economic opportunity and provides entertainment in communities across the country." 
PRI's government affairs staff recently had a chance to catch up with Rep. Maloney to discuss the RPM Act. Congressman Maloney represents New York's 18th district in the US House of Representatives, as his Hudson River Valley district is home to Orange County Fair Speedway in Middletown, New York, and a passionate racing community.
"Car racing is a treasured American pastime that extends from Daytona Beach down to the hundreds of local tracks where hobbyists and professionals alike work on their cars and prepare for race day," said Rep. Maloney. "I am proud to support the RPM Act, a critical bill that will ensure well-intentioned policies to protect the planet don't inadvertently undermine a sport beloved by so many folks here in the Hudson Valley, and all across the country."
The RPM Act must be enacted into law to guarantee your right to modify street cars, trucks, and motorcycles into dedicated race vehicles, and ensure the industry can offer parts that enable racers to compete. It is imperative that lawmakers continue to be reminded of the importance of passing the RPM Act, as we need your help now more than ever.
Following is a list of actions you can take right now to help pass the RPM Act:
• Call or send a letter to your lawmakers at: saveourracecars.com. A letter has already been drafted. It takes less than a minute.
• Sign a letter to your lawmakers on company letterhead. Email erics@sema.org for a template and more information.
• Post about the RPM Act on your company's social-media accounts using the toolkit of digital assets, or pass out a flyer at your business or events.
• Learn more about PRI's Political Action Committee (Performance Racing PAC) at performanceracing.com/pac. Performance Racing PAC allows PRI members to support the lawmakers that stand up for racing in Washington.
For more details, contact Eric Snyder at erics@sema.org.
Rep. Ellzey Visits Summit Racing In Texas 
US Representative Jake Ellzey (R-TX), who won a 2021 special election to represent Texas' 6th Congressional District in Congress, recently visited Summit Racing Equipment in Arlington, Texas, for a tour of its retail superstore, order fulfillment center, and distribution center, which totals nearly one million square feet.
Organized by the PRI and SEMA advocacy team, Rep. Ellzey's visit provided the chance to learn more about the specialty automotive aftermarket and the industry's role in Texas' 6th Congressional District, which is located to the south and west of Dallas and includes parts of Fort Worth and Arlington.
While touring the superstore, the Congressman spoke fondly of the '67 Mustang he once owned, and aspirations to one day restore a vintage Ford truck that's been in his family for over 40 years.
"The tour of Summit Racing was nothing short of remarkable," said Rep. Ellzey. "You all have a tremendous facility, but what was most impressive was all of the employees. The afternoon I spent there, I could tell that everyone cared about their job, each other, and the customer. I am glad that Summit Racing is in our district. It is something we can all be proud of, and I look forward to rebuilding my '79 F-150 with a little bit of help."
The Congressman is a graduate of the US Naval Academy, and throughout his 20-year Naval career, he flew H-60 helicopters, F-14 Tomcats, F/A-18 Hornets, and Super Hornets in defense of our nation. He currently serves as a member of the US House Committees on Veterans' Affairs and Science, Space, and Technology.
Upon learning about the Recognizing the Protection of Motorsports Act (RPM Act), Congressman Ellzey agreed to co-sponsor the bill and is passionate about enacting the bill into law given the importance of the issue to his constituents.
"Thank you to SEMA/PRI for organizing and participating in the meeting, and to Rep. Ellzey for taking the time to visit and get to know our company, and for reinforcing his support of the RPM Act. Supporting this bill helps protect the livelihood of our company and employees, our business partners, and race tracks throughout the country," said Dave Ritchey, Summit Racing's manager of Phone Sales.
"One of the best ways to stand up for racing and the motorsports parts industry is to get to know your state and federal lawmakers," noted Eric Snyder, PRI's Director of Congressional Affairs. "The first step in developing a relationship with your lawmakers is to introduce yourself and invite them to your business. PRI staff will make this process painless, as we are ready to assist. If you'd like to host your elected officials, please email me. We will extend an invitation to lawmakers on your behalf and facilitate the visit."
For more information on planning your own Congressional District site visit, please contact Snyder at erics@sema.org.
WV Hosts Successful 'Motorsports Day' At State Capitol
A number of area motorsports venues, manufacturers, and businesses attended a first-ever "West Virginia Motorsports Day" at Charleston's State Capitol in March. PRI and SEMA representatives participated in the event, which was created to show lawmakers the impact that motorsports has on commerce and tourism in the state. Participants also included sanctioning bodies like American All-Star Series, US Motorsports Association, and the Red Clay Series, and tracks including Beckley Motorsports Park, I-77 Speedway, Summit Motorsports Park, Pennsboro Speedway, Ona Speedway, Tri-River Dragway, and Tyler County Speedway. 
A vendor display of motorsports manufacturers and businesses in the State Capitol's rotunda, and a show of powerful race cars—including dirt late models, modifieds, and dragsters—in front of the Capitol preceded a meeting organized by the West Virginia Motorsports Committee. Among topics covered were issues facing the industry such as noise ordinances, along with goals for the 2023 legislative session, including the reintroduction of legislation incentivizing the construction of new race tracks.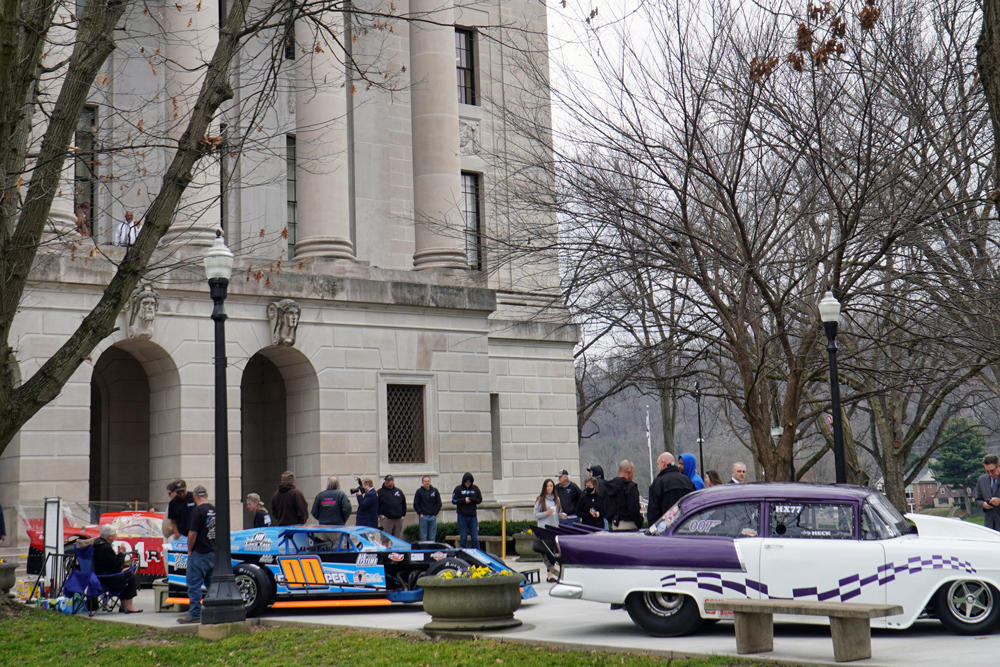 The West Virginia Motorsports Committee was created by West Virginia Governor James Conley Justice in 2021 to promote motorsports in the state. Current members include Acting Chair Laura Bowman of Summit Point Motorsports Park in Summit Point, West Virginia; John Fekete of Hatfield McCoy Trails in Mingo County, West Virginia; Joseph Rush of the American Crate All Star Series based in the Southeast; Tim Cotter of Grand National Cross Country (GNCC) based in Morgantown, West Virginia; and Chris Pierce of 304 Speedway in Princeton, West Virginia. In addition, West Virginia State Senator Mark Maynard, Edwin Pardue of Summit Point Motorsports Park, Eric Barber, and Al Harshbarger are honorable members.
"This first-of-its-kind event demonstrated the passion and strength of the motorsports industry in West Virginia. Being able to work together toward common goals will pay huge dividends for the industry as it considers legislative issues in the future," said Christian Robinson, Director, State Government Affairs & SEMA PAC.
Racing businesses interested in more information about a motorsports committee in their state can contact Laura Bowman with Xator/Summit Point Motorsports Park at laura.bowman@xatorcorp.com.
In related state news, The West Virginia legislature failed to pass PRI-supported legislation in 2022 prior to the adjournment of the session, including:
• Legislation (S.B. 467) to aid and incentivize the construction of motorsports complexes. The Senate Economic Development Committee failed to advance the bill.
• Legislation (S.B. 602) to protect motorsports venues which have been in operation for more than one year from nuisance claims. The Senate Judiciary Committee failed to advance the bill.
"Although these bills may not have passed in 2022, given the show of strength at the West Virginia Motorsports Day, there is great optimism that we will be able to get over the finish line in 2023," Robinson said.