Image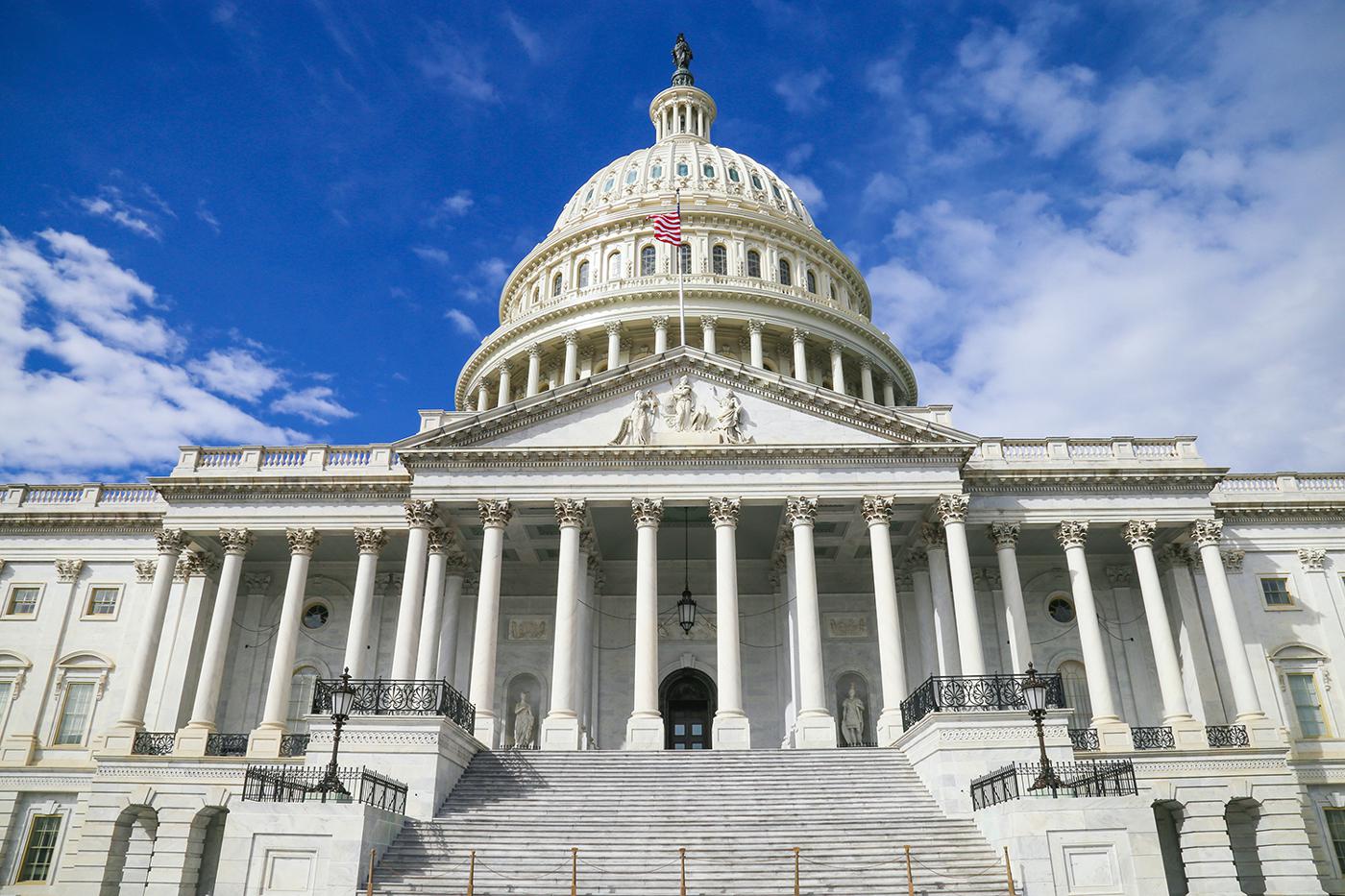 Tracking legal, legislative, and regulatory developments impacting the racing and performance industry.
PRI race track ambassador Tom Deery and the Washington, DC-based advocacy team work continuously to protect and promote tracks, sanctioning bodies, and motorsports businesses around the nation. This month we are tracking several initiatives, including a new campaign to highlight pro-motorsports legislation and election candidates; the PRI Career Center offering opportunities for job seekers; an opportunity for businesses to branch out to Nordic markets, and more.   
PRI's All-New 'Vote Racing' Campaign 
PRI, the leading industry organization supporting the interests of racers, enthusiasts, builders, tracks, sanctioning bodies, and businesses, has expanded its advocacy efforts to further promote and protect one of America's oldest pastimes and hobbies: motor vehicle racing. 
PRI's enhanced Save Our Racecars initiative features a redesigned website (SaveOurRacecars.com) that streamlines the process for industry professionals, enthusiasts, and fans to join the fight to preserve racing. Included is an all-new "Vote Racing" program to help facilitate voter registration while highlighting pro-racing candidates in the November midterm elections. Visitors will also find PRI-created template letters, phone scripts, and other resources designed to streamline outreach to lawmakers. 
"PRI has a long history of advocating for and protecting the racing industry, and the expansion of the Save Our Racecars campaign is our latest effort," said PRI President Dr. Jamie Meyer. "Bringing together industry, enthusiasts, and fans will be critical to driving awareness and support for an American passion that is under fire. The resources and access available on SaveOurRacecars.com make it easy for anyone to get involved, show their support, and demonstrate that support at the polls."  
Critical to the industry's future—and central to PRI's advocacy efforts—is the Recognizing the Protection of Motorsports (RPM) Act of 2021 (H.R. 3281/S.2736), which must be enacted into law to protect the right to modify street cars, trucks, and motorcycles into dedicated race vehicles. Supported by both PRI and SEMA, the RPM Act aims to protect Americans' right to convert street vehicles into dedicated race cars and the motorsports-parts industry's ability to sell products that enable racers to compete.  
The RPM Act reverses the EPA's interpretation that the Clean Air Act does not allow a motor vehicle designed for street use to be converted into a dedicated race car. This American tradition was unquestioned for 45 years until 2015, when the EPA took the position that converted vehicles must remain emissions-compliant, even when they are no longer driven on public roadways. The RPM Act does not interfere with the EPA's authority to enforce against individuals who illegally install race parts on vehicles driven on public roads and highways and companies that market such products.  
Converting street vehicles into dedicated race vehicles is an American tradition dating back to the 1800s. Motorsports competition involves tens of thousands of amateur and professional participants and vehicle owners each year at more than 1,300 race tracks across the United States. In addition, retail sales of racing products make up a nearly $2 billion market annually helping drive the larger $50.9 billion high-performance aftermarket industry. The RPM Act will provide the racing community with certainty and confidence in the face of an EPA interpretation of the Clean Air Act that threatens to devastate an American pastime and eliminate jobs in our communities. 
To date, more than 150 federal lawmakers and candidates on both sides of the aisle have either signed on as co-sponsors or expressed support for the RPM Act. PRI has compiled a database on SaveOurRacecars.com that allows individuals to "Vote Racing" in November's midterms by researching and identifying those elected officials and candidates that share their passion. The site also provides resources to register to vote, apply for an absentee ballot, and access election resources through sites such as USA.gov. 
Additionally, visitors to the site can join PRI's Membership to show their support for the industry and stay up to date on critical developments. For more information and to get involved, visit SaveOurRacecars.com. 
Employment Opportunities On PRI's Career Center 
PRI's interactive job board, the PRI Career Center, offers PRI members, as well as the entire racing industry, an easy-to-use and highly targeted resource for online employment connections.  
For job seekers, the PRI Career Center is a free service that provides access to employers and jobs in the motorsports industry. In addition to posting their resumes, job seekers can browse and view available jobs based on their criteria and save those jobs for later reference if they choose. Job seekers can also create a search agent to provide email notifications of jobs that match their criteria, receive career coaching, get help with resume writing, and even validate their skills through reference testing.    
"The PRI Career Center allows job seekers and employers to access a collection of job opportunities focused solely on the racing industry. We're proud to offer this service free of charge to motorsports professionals looking for new opportunities," said Dr. Jamie Meyer, PRI President.    
At press time, the PRI Career Center included opportunities for several categories of motorsports professionals, including the following positions: engine builder or motorsports technician in Scotts Valley, California; track promoter/general manager in Barberville, Florida; event operations manager in Concord, North Carolina; parts manager in Santa Cruz County, California; wholesale sales representative in Garden Grove, California; service technician in Lantham, New York; regional sales manager in Columbus, Ohio, Denver, Colorado, and San Diego, California; engineering assistant for product development in Corona, California; product specialist (remote); purchasing agent in Rochester, New York; sales and marketing manager in Sterling Heights, Michigan; marketing director in Murrieta, California; and marketing manager in Clover, South Carolina.   
For more information, including how to register for the PRI Career Center and search for jobs, visit jobs.performanceracing.com. 
Rep. Soto Visits Formula Drift Event In Orlando  
US Representative Darren Soto (D-FL) joined PRI for the recent Formula Drift event in Orlando, Florida. 
In addition to watching Pro Series drivers qualify, the Congressman took a tour that included meetings with racers, PRI exhibiting businesses from Florida, and members of the US Air Force. He also met with PROSPEC driver Richard Advani and Pro Series driver Dan Burkett's race team, along with representatives from BC Racing, Drift HQ, and LZMFG. 
"It was great to see so many local businesses working hard to make exciting drift racing events happen. Events like Formula Drift not only promote safe legal racing, but they also bring visitors from all over to Central Florida. I am happy that our region was chosen to hold this event and hope it continues to happen every year." 
Rep. Soto was elected to the US House of Representatives in 2016 to represent Florida's 9th Congressional District, which includes Osceola and parts of Orange and Polk counties. The Congressman has been a strong advocate for the Recognizing the Protection of Motorsports Act (RPM Act), using his position on the House Energy & Commerce Committee to advocate for the bill's passage. The RPM Act must be enacted into law to guarantee your right to modify street cars, trucks, and motorcycles into dedicated race vehicles and ensure that the industry can offer parts that enable racers to compete. Lawmakers must continue to be reminded of the importance of passing the RPM Act, as we need your help now more than ever. 
Below is a list of things you can do right now to help to pass the RPM Act:  
• Call or send a letter to your lawmakers at: saveourracecars.com. A letter has already been drafted. It takes less than a minute.  
• Invite your lawmakers to tour your business or attend a race—email erics@sema.org to coordinate the invitation.  
• Post about the RPM Act on your company's social media accounts using the toolkit of digital assets, or pass out a flyer at your business or events.  
• Learn more about PRI's Political Action Committee (Performance Racing PAC) at performanceracing.com/pac. Performance Racing PAC allows PRI members to support the lawmakers that stand up for racing in Washington. 
For additional information, contact Eric Snyder at erics@sema.org.   
PRI-Supported Race Raises Awareness To Help 'Save Our Racecars'  
Wenatchee Valley's Super Oval (WVSO) in East Wenatchee, Washington, hosted "Save Our Racecars Night," a PRI-supported race, on Saturday, June 4.    
Known as "the fastest quarter-mile in the Northwest," WVSO featured four classes of racing—Rockstar Energy B-Mods, Plumb Perfect Roadrunners, WMRA Midgets, and Northwest Vintage Modifieds—along with fireworks and a special appearance by stunt man Mr. Dizzy. The event was presented by Performance Racing Industry (PRI), Jerrod Sessler for Congress, and Z Country 94.7.  
The Save Our Racecars Night event helped further PRI's efforts to build grassroots support for the Recognizing the Protection of Motorsports (RPM) Act 2021 (H.R.3281/S.2736), a bipartisan bill in the US Congress that protects Americans' right to convert street vehicles into dedicated race cars. 
NC Gov. Tours North Wilkesboro Speedway Ahead Of Revitalization
North Carolina Governor Roy Cooper recently visited and toured the historic North Wilkesboro Speedway in Wilkes County, North Carolina, ahead of grassroots racing's return to the iconic short track later this summer.   
The governor was joined by Speedway Motorsports President and CEO Marcus Smith, NASCAR Hall of Fame team owner Richard Childress, legendary NASCAR driver Harry Gant, and state and local officials. Following a tour of the facility and three ceremonial pace laps with Childress behind the wheel of a Chevrolet Camaro, Gov. Cooper addressed the importance of motorsports to the state's economy.  
"North Carolina's speedways are strong economic drivers for communities across the state that bring friends, families, and neighbors together for a rip-roaring good time," Gov. Cooper said.   
After more than a decade without racing, the 0.625-mile facility will host the "Racetrack Revival" with nearly a month of grassroots racing on the paved track in August. Then, following removal of the old asphalt, racing will return on dirt in October. The facility will also have upgraded water, sewer, and Wi-Fi capabilities. Smith likened his vision of North Wilkesboro Speedway to that of a resto-mod, maintaining the speedway's nostalgic appeal while upgrading to modern conveniences.   
A total of $18 million in funding was secured as part of the American Rescue Plan allocations in the North Carolina state budget, which earmarked a total of $45.8 million to help revitalize motorsports venues across the state.  
"North Wilkesboro Speedway is hallowed grounds for the racing community," said PRI Director of Congressional Affairs Eric Snyder. "PRI is passionate about protecting racing venues, including everything from this historic track to restoring the conditions of the Bonneville Salt Flats. PRI encourages our businesses and tracks to work with our government affairs team to host federal and state lawmakers. It's critically important that we educate policymakers on all that racing and the industry that supports it does in the communities they represent." 
For more information, contact Snyder at erics@sema.org. 
PRI, SEMA Invite Businesses On Nordic Trip In August  
Registration is still available for the SEMA/PRI Nordic trip set for August 24–28, 2022, in Stockholm, Sweden. Participants will have the opportunity to learn about the potential for their products in the region, plus meet with top trade buyers from Sweden and the surrounding countries of Norway, Finland, and Denmark.    
Performance upgrades are highly sought-after for vehicles in the region, which hosts the FIA European Drag Racing Championship and the Summit Racing EDRS Series. Rally racing and drifting are also prominent across the area. In addition, ample disposable income and a love of American vehicles and products, coupled with a passion for personalization, make the Nordic area an attractive region for motorsports businesses.   
Registration costs include hotel accommodation, a tabletop display, meals, and invitations to networking events. Pricing starts at $3,860 per company (not including flights). Companies may also be eligible for an instant $1,200 US government grant, which would help defray costs.   
Register now, as space is limited and participants are taken on a first-come, first-served basis. More information is available at sema.org/Nordic; for more on the aforementioned government grant, contact Linda Spencer at lindas@sema.org to schedule a call.