Image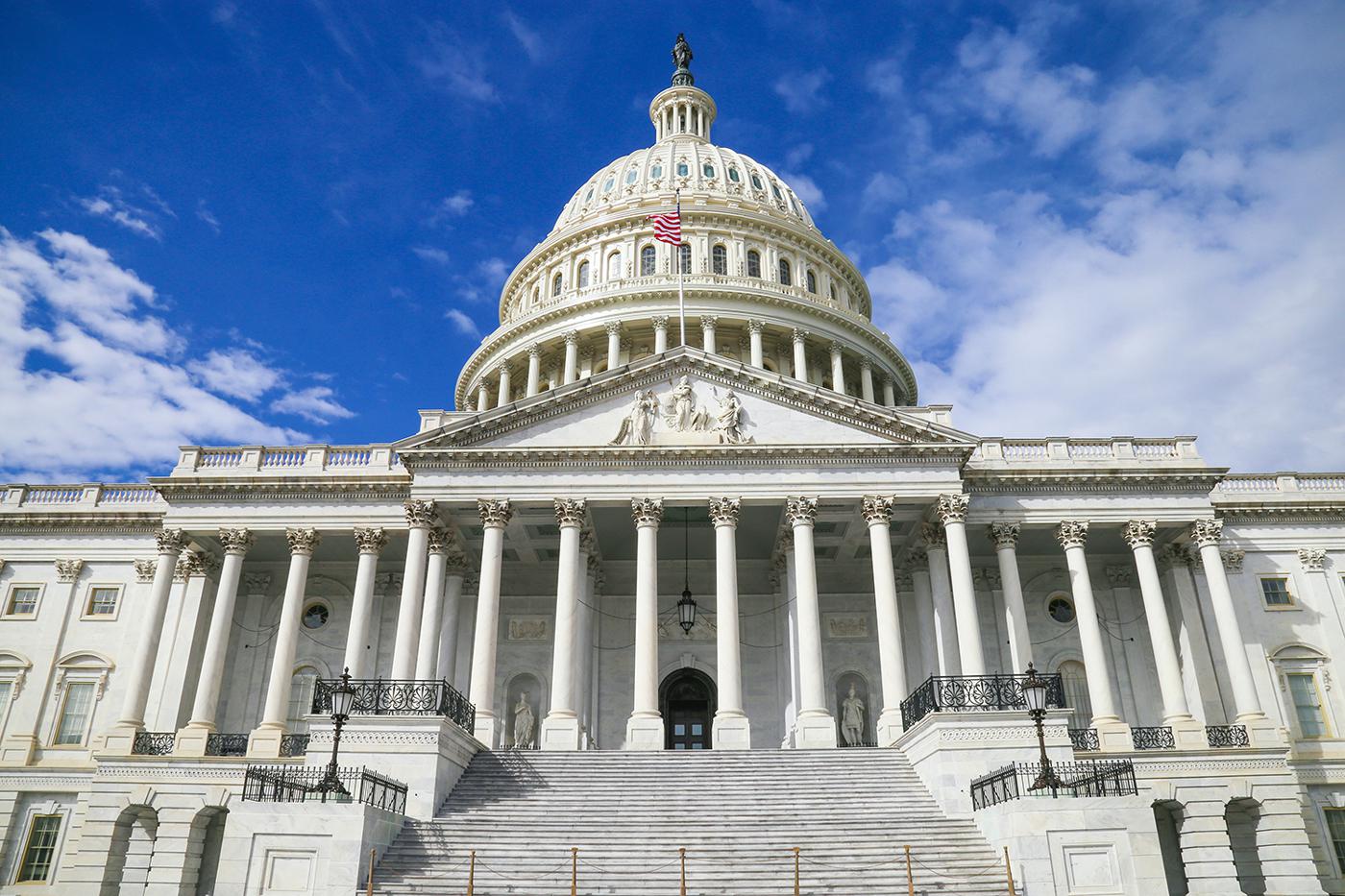 Tracking legal, legislative, and regulatory developments impacting the racing and performance industry.
PRI's advocacy team work continuously to protect and boost tracks, sanctioning bodies, and motorsports businesses around the nation. This month, we are tracking several initiatives, including NHRA's Antron Brown support for the Recognizing the Protection of Motorsports (RPM) Act, a "win" for race teams in Pennsylvania, the REPAIR Act, and more.
NHRA Champion Antron Brown Warns Congress That Motorsports Is At Risk
Just days after winning the prestigious NHRA US Nationals in Indianapolis, Indiana, Antron Brown was in Washington, DC, to urge Congress to pass the PRI-supported RPM Act. The three-time Top Fuel world champion, who began his racing career building cars with his family nearly 40 years ago, shared stories about the need to protect grassroots racing and tens of thousands of jobs in the industry.
"Racing is much more than just a pastime for me," said Brown. "I have countless fond childhood memories and have learned many life lessons at the race track. I have built a life on the track and am building a business through AB Motorsports. I feel strongly that we must keep the path to entry into motorsports accessible to future racers."
Brown explained that for amateur racers, modifying production vehicles is the only cost-effective way to get into racing. He testified that the converted motorcycle that he began racing cost about $5,000; a purpose-built vehicle would have been 10 times that amount.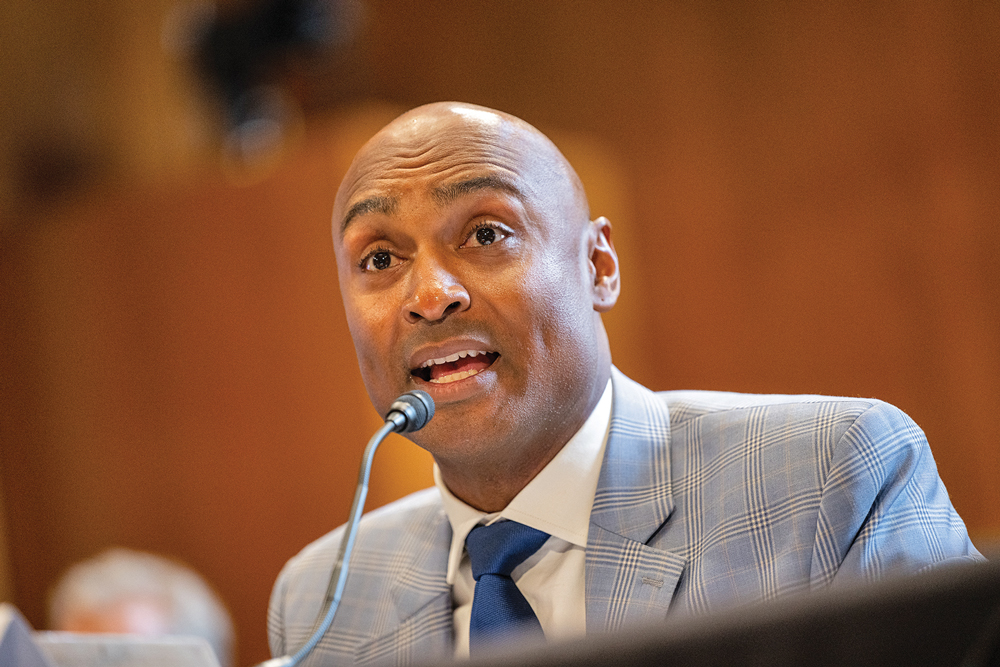 "Americans all over the country enjoy the hobby of modifying vehicles into race cars," said US Senator Shelley Moore Capito (R-WV), Ranking Member of the Senate Committee on Environment and Public Works. "The bipartisan RPM Act would clarify that vehicles to be used solely for competition are not to be treated like the cars that drive on our nation's roads. This legislation would ensure small businesses that help hobbyists who transition vehicles into race cars, which are not driven on the roads, are not unfairly punished or targeted through EPA enforcement."
Ranking Member Capito is among the 31 bipartisan co-sponsors of the RPM Act. First introduced in 2016, the bill would enshrine in Federal law that it is legal to modify street vehicles into dedicated race cars.
This practice had gone unquestioned until 2015 when the Environmental Protection Agency (EPA) issued a draft ruling stating that it is not legal to convert production vehicles into dedicated race vehicles. Although the ruling was never finalized, the EPA maintains its position that such conversions are not legal and continues to enforce against the production and sale of high-performance parts.
Brown emphasized that the RPM Act is focused solely on dedicated race vehicles trailered to and from the race track. Opponents to the RPM Act acknowledged during the Senate hearing that such vehicles do not have a meaningful impact on the environment.
SaveOurRacecars.com has resources to help identify and contact the appropriate policymakers about the RPM Act.


Pennsylvania Signs Into Law Bill To Create Exemption For Motorsports Trailers
Pennsylvania Governor Tom Wolf has signed into law PRI-supported legislation (S.B. 1171) to create an exemption for motor vehicles (or a motor vehicle combination) from perceived "commercial" activity provided that it is being used to transport another vehicle to or from an amateur competitive or racing event, whether or not the owner displays sponsorship markings.
Additional provisions include ensuring the vehicle must not exceed 26,001 pounds, cannot be carrying hazardous materials, and must not be designed to transport 16 or more people.
Congratulations and thank you to those who supported this effort!
Ask Your US Rep. To Support The REPAIR Act, Protect Your Right To Modify
PRI needs your help to pass the Right to Equitable and Professional Auto Industry Repair (REPAIR) Act, H.R. 6570, a bipartisan bill in the US House of Representatives that would ensure automotive and motorsports professionals have access to vital information, such as tools, equipment, schematics, software, and more needed to repair and maintain vehicles.
The REPAIR Act is designed to:
• Protect consumer access to independent repair and maintenance by allowing vehicle owners to securely share their vehicle's repair and maintenance data.
• Enshrine into law enthusiasts' ability to modify their vehicles by prohibiting manufacturers from imposing technological or legal barriers that block aftermarket parts manufacturers from accessing critical information and tools necessary to develop products that are interoperable with emerging vehicle technology.
• Establish the right for aftermarket businesses and independent repair shops to access critical information, tools, and equipment needed to maintain and improve the performance of vehicles.
• Require companies producing vehicles equipped with telematics (wireless transmission of data) to make available to aftermarket manufacturers and repair facilities any critical repair information and tools at a fair and reasonable cost.
Don't wait—contact lawmakers in just a few clicks by visiting p2a.co/GVF2GbH.
California Governor Vetoes Manufacturing Equipment Sales Tax Exemption Bill
California Governor Gavin Newsom has vetoed a PRI- and SEMA-supported bill (AB 1951) that would have provided a full sales and use tax exemption for the purchase of manufacturing and research and development (R&D) equipment not exceeding $200 million.
The vetoed exemption would have changed the current, narrowly applied exemption, and would have helped on improving cost competitiveness to spur investment in California. Accounting for both local and state taxes, California's ranks among the highest tax rates in the country.
California manufacturers are encouraged to reach out to state lawmakers to reintroduce the bill in 2023. Visit p2a.co/lz0l1ki to look up your local reps or contact Christian Robinson at christianr@sema.org.