From The Executive Editor
Image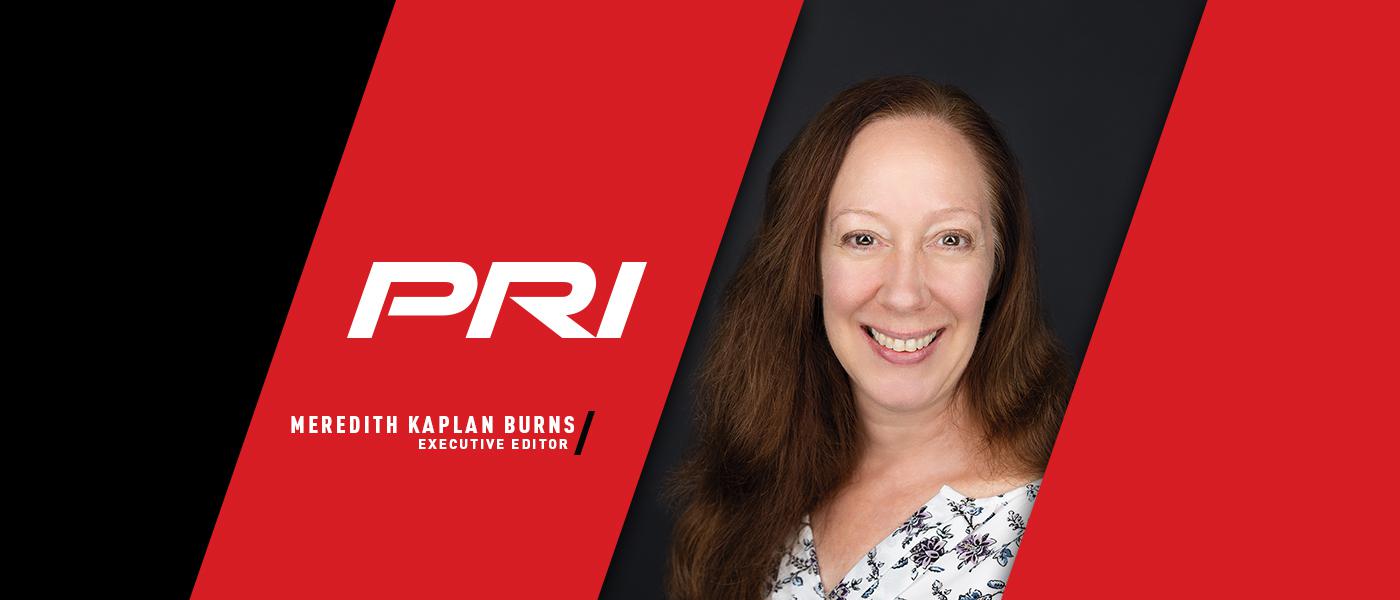 Let's Recharge
Like it or not, EVs are here to stay. Before you turn the page, hear me out. Challenges are nothing new to the motorsports industry—new rules, the closure of a local track, and supply chain problems are just a few of the obstacles we face on a regular basis. We are an innovative bunch, and we do whatever it takes to make sure we keep racing. That same innovation applies to the EV segment. Consider some of the positives: Because EVs are so quiet, racers can still drive at tracks where neighborhoods continue to encroach and even race later in the evening since sound curfews won't be relevant.
PRI contributor Drew Hardin interviewed three established performance conversion operations that took EV head-on and now embrace it. See Building Momentum on page 58. Of course, this doesn't mean we at PRI are turning aside from traditional ICE-powered racing segments or overlooking other types of propulsion for racing. Instead, we are presenting new possibilities that continue to grow and strengthen motorsports as a whole.
Take Bisi Ezerioha of Bisimoto, as an example. He admitted his initial "discontent with the EV marketplace," but when he saw the direction his partners were going, "If I wanted to remain relevant in the business, I needed to explore this technology." Now, EVs account for 90% of his business.
Michael Bream of EV West specializes solely in EVs, but with the nostalgia of his father's hot rod era. Bream's cars have raced on Pikes Peak and the Bonneville Salt Flats, setting records at both. As a result, "We're struggling to keep up with demand."
For those who want to learn more about EVs and motorsports, visit the EV & Alternative Fuel section on the Lucas Oil Stadium floor at December's PRI Show. Here, you can see how this technology is being used to advance motorsports, all with a more environmentally friendly focus.
Three PRI Show seminars have already been planned on this topic: Alternative Fuels: Maintaining the Internal Combustion Engine; EV Powertrains: Converted for Racing; and EV Racing: Aftermarket Performance Products. These will take place at the Lucas Oil Stadium seminar rooms, which are conveniently located near the EV & Alternative Fuel display.
Also at Lucas Oil Stadium is the popular Trailers Exhibit. Turn to page 104 for a list of 23 suppliers who have already confirmed that they will bring some of the newest models of not only race trailers, but also new motorhomes and toterhomes, all designed to improve the at-track experience.
These suppliers will be ready to design the best-suited trailers for specific racing disciplines, including sprint cars, dragsters, dirt late models, road race vehicles, and so much more. Beginning on page 94, several of these suppliers share how they work directly with race teams to design trailers that organize race cars and parts. For example, winged sprint car racers can benefit from a trailer with a taller than normal interior height so the car can be loaded without removing the wing. Dirt late model racers will require a wider opening to allow the car to enter and exit the trailer easier. Front dragster wheels can be elevated to fit two cars into the trailer, allowing teams to bring more than one complete car to events.
If you haven't already, sign up today to attend the PRI Show, December 7–9, at PRI2023.com.