Member Check-In: Antron Brown
Image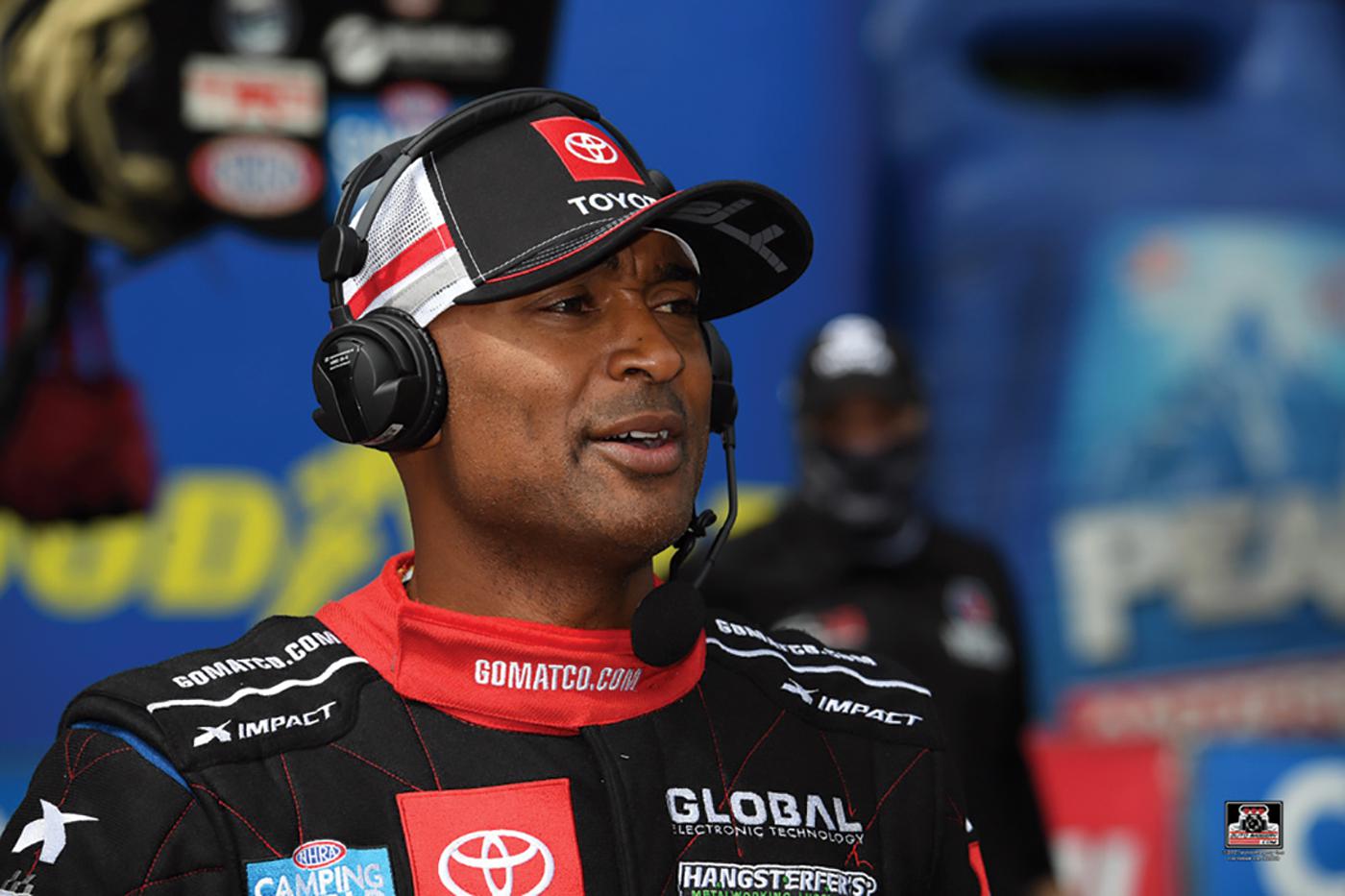 Transitioning from hired gun at NHRA powerhouse Don Schumacher Racing (DSR) to owner-driver of his own eponymous team, PRI Member Antron Brown reveals the crew members set to join him in his new venture, the alliances he'll retain, the nature of his new relationship with DSR, and the long-term goals that remain for one of drag racing's busiest and most successful competitors.
When he first started seriously contemplating what it would take to establish and run his own Top Fuel operation, Antron Brown wasn't yet running nitro cars in pro-level drag racing. In fact, he wasn't running cars at all. Brown was earning his chops in Pro Stock Motorcycle, first riding for former NFL cornerback Troy Vincent, when he started actively thinking about not just driving four nitro-fueled wheels but also paying the bills to turn them.
It took Brown the better part of 15 years before his ideas gradually became reality. The culmination will happen during 2022, when Brown transitions from hired gun at the NHRA's megateam, Don Schumacher Racing (DSR), to become owner-driver at Antron Brown Motorsports, which will field a Top Fuel car in search of Brown's fourth NHRA Top Fuel championship. Antron Brown Motorsports (ABM) is most decidedly an independently owned and freestanding entity, but its alliances and resource-sharing with DSR will be both comprehensive and deep. Brown's move comes as DSR disclosed that eight-time champion Tony Schumacher, the winningest Top Fuel driver in NHRA history, has returned to competition to chase the 2022 title.
"We're having our race car chassis built at DSR's in-house fabrication shop," Brown explained. "We're going to lease space from them, and we will be buying parts and pieces from them, so we will be a customer of DSR. We're still on our own, but we're going to do whatever we need to do to make us successful on the race track. We'll be buying parts that DSR manufactures, such as blocks, cylinder heads, rods and different components that they make at the DSR shop in Brownsburg, Indiana."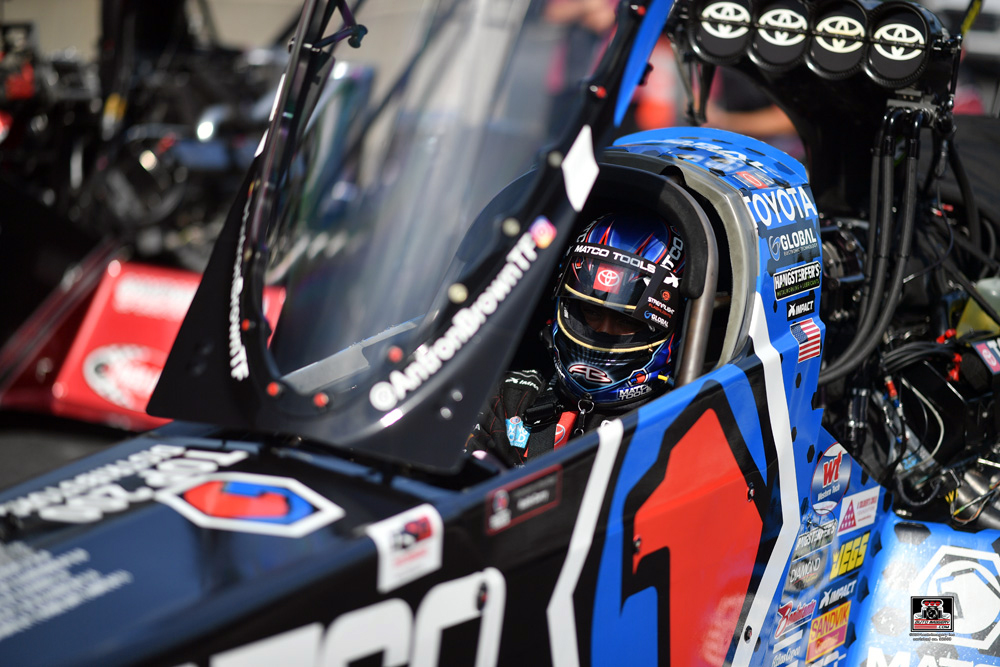 Brown is a dual-category NHRA star, owning 52 national-event victories in Top Fuel, plus another 16 in Pro Stock Motorcycle. His lone 2021 win for DSR came at Atlanta Dragway. A third-generation drag racer, Brown spent a decade on two wheels before transitioning to Top Fuel in 2008 and winning No. 1 qualifier at his very first race. Brown won his first Top Fuel trophy in his fourth start, becoming the first to win national events in both that category and Pro Stock Motorcycle. Signing with DSR, Brown became the first African-American to win a major motorsports championship when he took the Top Fuel crown for DSR in 2012. He was honored that year by the African-American Chamber of Commerce in his native New Jersey with the Circle of Achievement award and was on NBC's 2013 edition of "The Grio's 100" list that features Black industry, sports and community leaders.
Brown's Top Fuel titles have all been managed by crew chief Mark Oswald, who completed a remarkable feat in his own right as a driver by earning NHRA, IHRA and AHRA Funny Car championship titles in the 1984 season. He has been with Brown since DSR bought the team from Mike Ashley in 2009. Oswald now shares Brown's tuning and co-chief duties with Brian Corradi. Both will make the jump from DSR to ABM, along with Brad Mason, who's helping Brown with much of the new team's groundwork. Brown expects to have 12 team members when 2022 starts.
"I have a couple of business manager options that I'm working on, but I don't have anything to announce yet," he said. "You also have to do your due diligence with things like insurance, payroll, all that stuff on the administration side, getting all that stuff in line, so that when we actually make the changeover, we're ready, we're prepared for it, and it can become as seamless or as effortless as possible."
Matco Tools and Toyota will be back as sponsors, along with Hangsterfer's, a producer of specialty cutting oils and lubricants for machine tools that, like Brown, hails from southern New Jersey. More backers are expected, and Brown says his long-term goals are to help them, and other teams' sponsors, maximize their investment. 
"My dream, my next goal, is to have another team, so one Top Fuel and one Funny Car," he said. "It would be enough to handle, it would be the right number of people, and we could then have a marketing program at ABM that would allow us to cater to other teams, too. We'd find sponsorship deals for other teams, and more importantly, show them the skills that they're going to need to keep those sponsors."
Part of the new equation of race team management involves coping with COVID-related issues. "It's across the board with everything," Brown explained. "I was lucky enough to have started out early this year [2021] in terms of ordering our new vehicles. Our trailers would have normally been done a lot sooner, but instead we're getting them in October. Ordinarily, we probably would have had them in early August. They were having issues with the A/C units, or with the cabinets, because they couldn't get the extruded trim that they needed. Waiting times now are four times longer than they usually are.
"But I've been planning for most of the last 10 years for this," Brown continued. "I ran my own Pro Stock Motorcycle team for three years, and then when I went to drive for Don Schumacher, I was really running the race team. I did all the budgeting, all the parts ordering, figured how much it cost to travel and fly, everything. I'd advise anyone that if this is something you really want to do, you need to do your homework."
For more information on PRI Membership, visit performanceracing.com/membership.