How The RPM Act Can Become Law
Image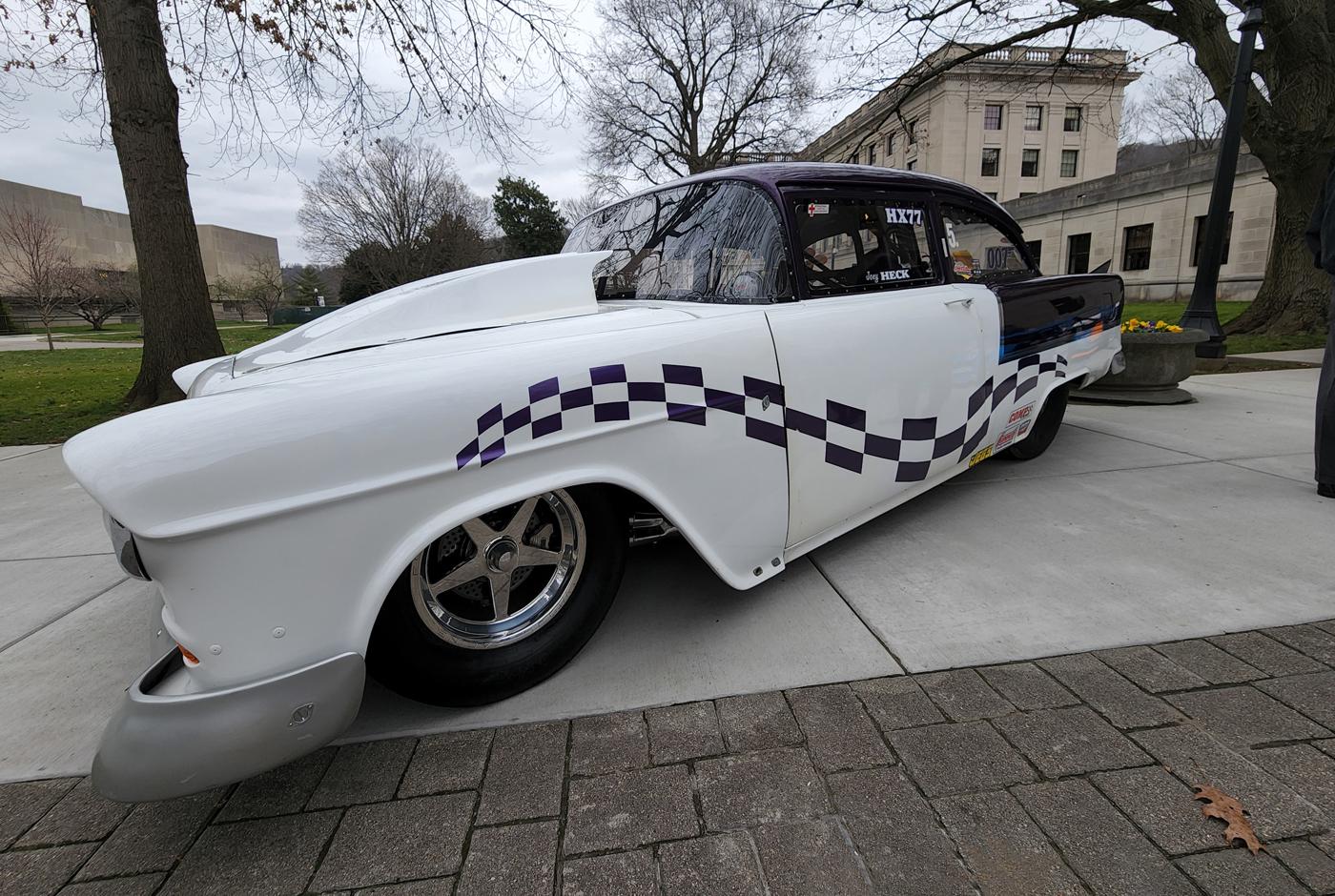 Photo courtesy of WV Legislative Photography/Perry Bennett
Protecting the right to modify cars involves complex legislative persuasion, and advocates are confident that with ongoing lawmaker contact from PRI and SEMA members, this critical bill will ultimately pass.
Given the stakes involved for racing enthusiasts, and the law's potential impact on the very basis of their lifestyle, it's almost unseemly that the process of turning ideas into law is most often likened to producing sausage or other processed meat. Not everyone's thrilled with the analogy, but it's still hard fact that making laws—even ones whose outcomes seem basic and broadly consequential—is a gradual process that involves persuading lawmakers to accept your viewpoint through consistent, but unrelenting, persuasion.
It's that patient, logic-focused job of convincing that has the professionals of PRI's Action Center laboring in the nation's capital to make the RPM Act part of American law. The Recognizing the Protection of Motorsports Act of 2021, to use its full title, would override the U.S. Environmental Protection Agency's current interpretation that the Clean Air Act prohibits enthusiasts from disconnecting or otherwise modifying federally mandated emissions controls on street vehicles, even if they're being permanently converted into racing cars for on-track use only. The RPM Act would not only allow such tinkering but would also guarantee the $50 billion American automotive aftermarket's right to produce, market, and install dedicated racing equipment.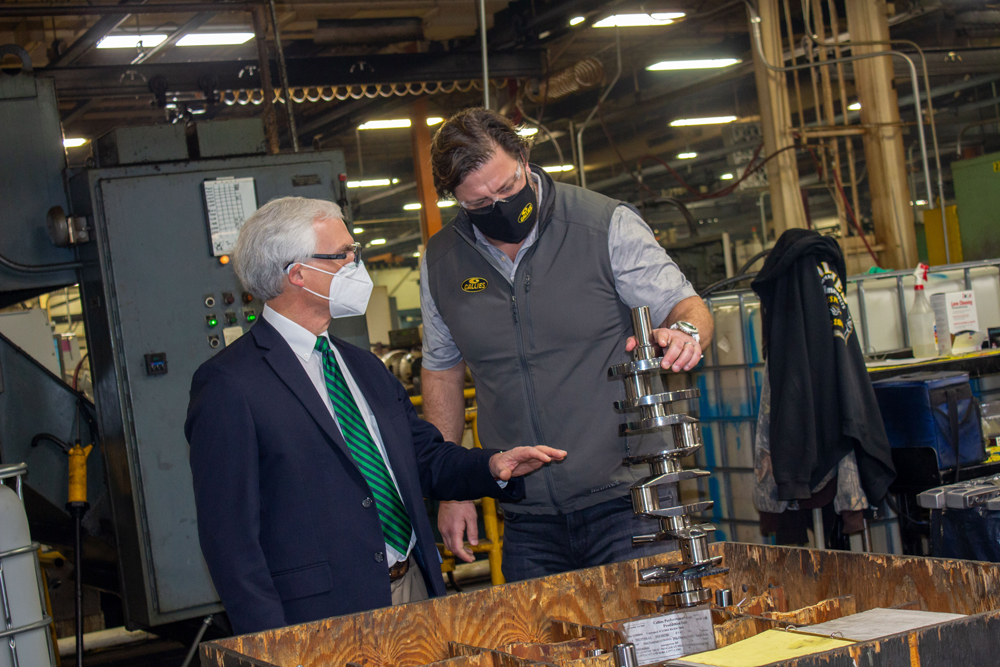 It's an outwardly simple construct, but given the slow-motion process of creating legislation in Congress, and the bill's direct effect on what virtually every racer does, getting the RPM Act passed into law has required years of effort already, on a lot of people's part. Since the EPA stated its belief in 2015 that competition vehicles must still remain emissions-compliant, Americans who love racing have sent over two million letters, emails, and phone calls to their elected representatives in Washington, DC, urging the RPM Act's passage. They've also joined the campaign on social media using the hashtag #SaveOurRacecars. But as any political pro knows, the lobbying process doesn't end when the polls close on Election Day. To get lawmakers to come around to your way of thinking, it's crucial to sell, sell, sell.
"If you want to modify your vehicle to convert it into a race car, it's no longer a street vehicle. It should no longer be subject to emissions requirements because it's not being used for general transportation," said Eric Snyder, PRI's director of Congressional affairs, who is deeply involved in lobbying to make the RPM Act into law.
The PRI- and SEMA-backed RPM Act of 2021 was introduced in the House of Representatives by US Representatives Patrick McHenry (R-NC) and Raul Ruiz (D-CA) in May 2021. Since then, more than 120 members of the House, from both parties, have signed on as co-sponsors of the act, designated as H.R. 3281. Quite a few of the co-sponsors represent states that are home to numerous race tracks, even more racers, or plenty of companies that produce racing equipment. So it should not surprise anyone that many of the Congressional sponsors hail from Indiana and North Carolina, with California, Ohio, Texas, Florida, and Pennsylvania also significantly represented, according to Snyder.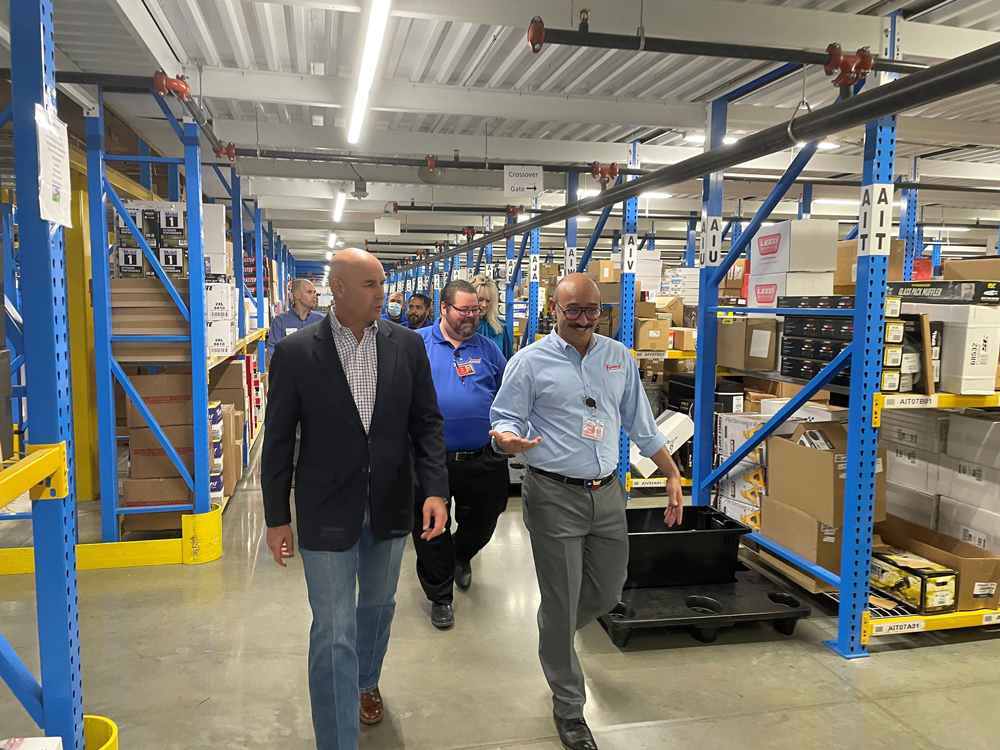 "Indiana and North Carolina are synonymous with motorsports and have really strong representation on the bill," he explained. "The US Senators in both states are co-sponsors, along with a number of their House members. People might not think California is the lifeblood of racing, but it's home to a ton of race tracks. Wherever there's racing, chances are you'll find lawmakers who are supportive of the bill. California leads the way with 15 members of Congress from the state's Congressional delegation serving as RPM Act co-sponsors. 
That, collectively, is the opening gambit, one that requires continual massaging—which is probably the right word for it—as the bill moves forward gradually. The next step for PRI and SEMA members is to keep the act in the forefront of lawmakers' consciousness. They're busy people, dealing with thousands of bills, most of which will never make it to a final vote. As Snyder explained it, a continuous campaign of persuasion—by keeping the calls and emails coming, folks—is essential to getting the RPM Act passed by Congress. Some of that cajoling explains the overall size of the performance market. Other discussions remind lawmakers how many constituents in their districts run race cars or racing facilities. 
"Right now, the bill is in front of the House Energy and Commerce Committee, and the Senate Environment and Public Works Committee. Based on everything we know, through our communications with [Congressional] aides, we think it's more likely to move through the House E&C Committee first," Snyder said in March. "We are having high-level conversations right now with the key people on Capitol Hill, but we must continue to apply pressure on the principal decision makers by harnessing the power of our grassroots. We don't want to wait until the next Congress. It has to happen now."
Explaining further, Snyder pointed to the fact that a million-and-a-half people who support racing, and earn their livelihoods from it in many cases, have already created a wall of momentum behind the law thanks to their outreach over the last year. "For a whole lot of lawmakers, the RPM Act is one of the top issues that they're hearing about. They're familiar with the bill and are noticing the uptick in enthusiasm for the RPM Act thanks to all of the outreach from the racing community. We are focused on leveraging this enthusiasm and excitement into Congressional action."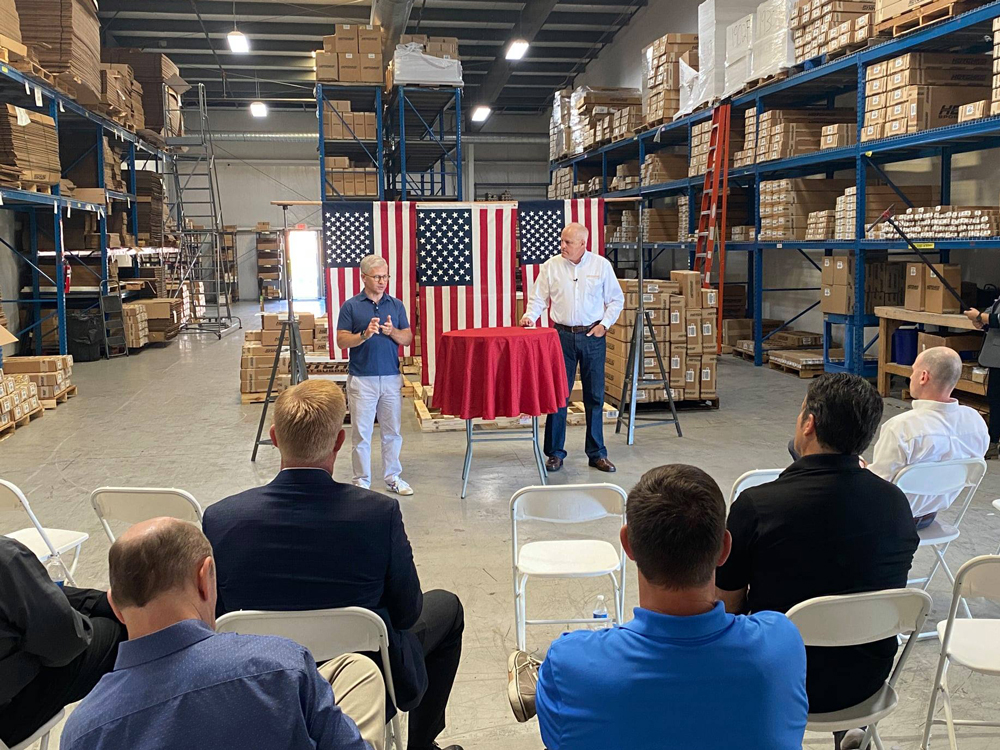 Part of the process of getting the RPM Act passed is ensuring that the right people in Congress hear the lobbying efforts most loudly. "There are 535 members of Congress, and the reality is, they're not all equal when it comes to policymaking on certain issues," Snyder said. "We're focused on committees with jurisdiction on this issue, as the members on these committees have a greater voice on our efforts to protect racing. And the reality is, the voices of lawmakers who are going to have competitive re-elections count a bit more as well. That's just the nature of the legislative process. You can't divorce the politics from the policymaking."
Which is why letters, emails, and calls, in addition to buttressing the RPM Act via social media, still count for a great deal in the ongoing legislative process. Nevertheless, Snyder is cautiously confident that the bill will indeed become federal law. "If they put this bill up, we have the votes to pass it through committee, both in the House and the Senate," he confirmed. "It would easily pass in the House, and it would definitely pass in the Senate."
As a pure matter of law, any differences or discrepancies between the legislation that passes in the House, and separately clears the Senate, would have to be tuned for final passage so that the bills essentially match one another. "We'd like to get the bill done either on its own, or as one part of a larger legislative package," Snyder explained. "Today, Congress doesn't do that many standalone bills. When I worked for the governor of New Jersey, their state Senate passed 50 standalone bills or more in a day. The US Senate doesn't vote on 50 bills in a two-year cycle right now. The Senate is so deliberative that it seems like nothing gets done outside of large packages. But for us, the same players, the same policymakers on the committees of jurisdiction, are still the gatekeepers. They, and the House and Senate leadership, play an outsized role in what goes into big packages."
Snyder identified some of those influential lawmakers as Sen. Tom Carper (D-DE), who chairs the Environment and Public Works Committee, plus its ranking Republican member, Sen. Shelley Moore Capito (R-WV). On the House side, PRI and SEMA are focusing most on Reps. Frank Pallone (D-NJ) and Cathy McMorris Rodgers (R-WA), the chairman and ranking member, respectively, of the House Energy and Commerce Committee. 
There's still no specific timeframe for Congressional action on the RPM Act, but Snyder is confident that with ongoing lawmaker contact from PRI and SEMA members, it will indeed pass. "We're playing a very strong hand," he emphasized. "This bill has been around for a few years now, and we ramped up our efforts to get the word out. Lawmakers know the RPM Act and the passion behind it. They also know we're not going away. The formula for success in Washington, DC, is to have that critical mass where you have a lot of voters behind you. Then you combine that with the fact that there really aren't any super-strong detractors who are really dug in on a bill like this.
"Environmental groups are never going to enthusiastically support a bill like this," he said. "But is this the hill they're going to die on? It certainly shouldn't be. Motorsports is not a major source of emissions, and thus the RPM Act hasn't been a top priority for them. Ultimately, this is about education, lawmakers understanding how race tracks positively impact communities in their districts, and the people that they represent. So even if you've sent a letter in the past, we need to keep that pressure on until the RPM Act becomes law."