Establishing Roots In Indiana
Image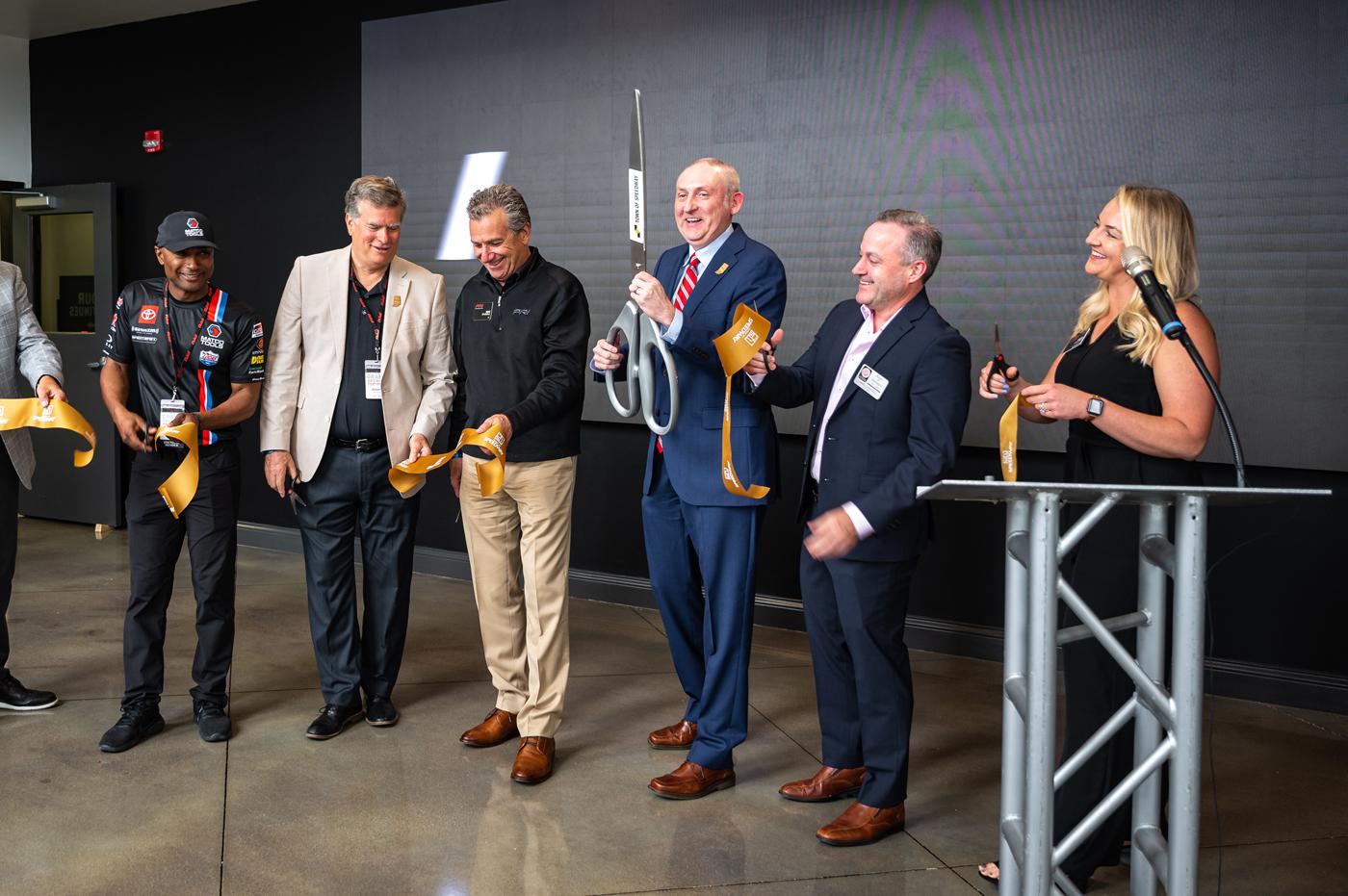 PRI strengthens its commitment to the motorsports industry with the grand opening of its 42,500-square-foot Membership headquarters in the Racing Capital of the World. 
Giant scissors sliced through ribbon on May 26 to officially open the Performance Racing Industry (PRI) Membership headquarters. 
"This space is to help everybody in the industry do business," said Mike Kirks, PRI's membership benefits manager. "Big business." 
Just days before the 106th running of the Indianapolis 500, racers, industry leaders, and the media joined hundreds of motorsports professionals for the public christening of the new PRI Membership headquarters building. The heavily renovated member-focused facility is among the many new attractions in the small town of Speedway, located Northwest of Indianapolis proper.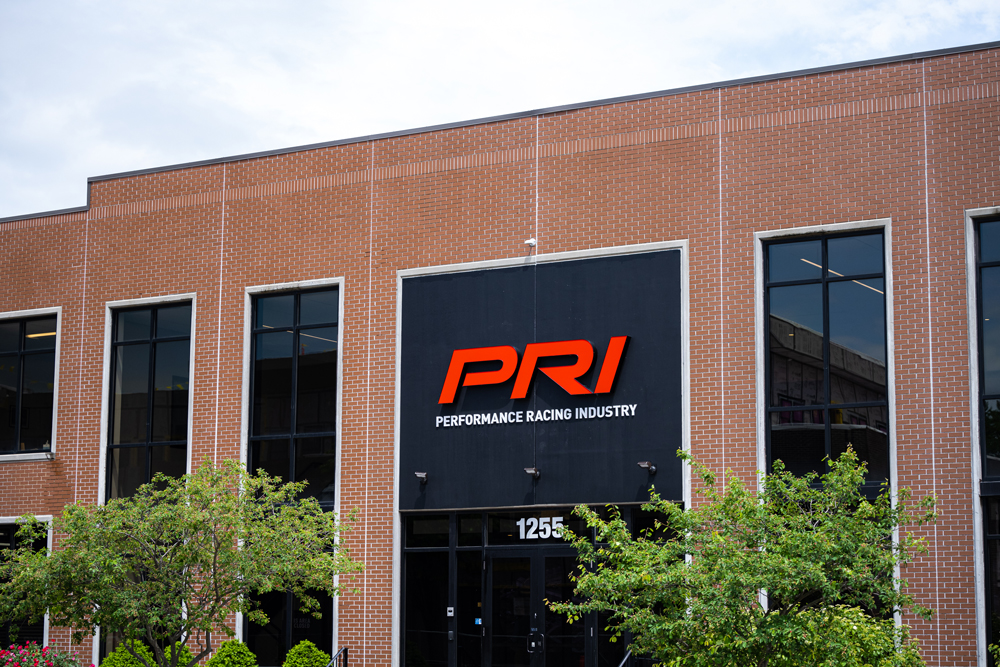 PRI's headquarters building is on Speedway's revitalized Main Street, just a few blocks from the Indianapolis Motor Speedway. The 42,500-square-foot facility is situated among neighbors Indy Racing Experience and the Dallara factory. The Bell Helmet Pro Shop and Bryan Herta Autosport are even closer, as they're co-located in the PRI building. 
"We're excited to provide the racing industry with a place to call home," said Dr. Jamie Meyer, PRI president. "For years, the industry has gathered at the PRI Trade Show to conduct business and celebrate all things motorsports. For the first time, the racing industry has a dedicated place where they can connect all year long, not just for three days in December."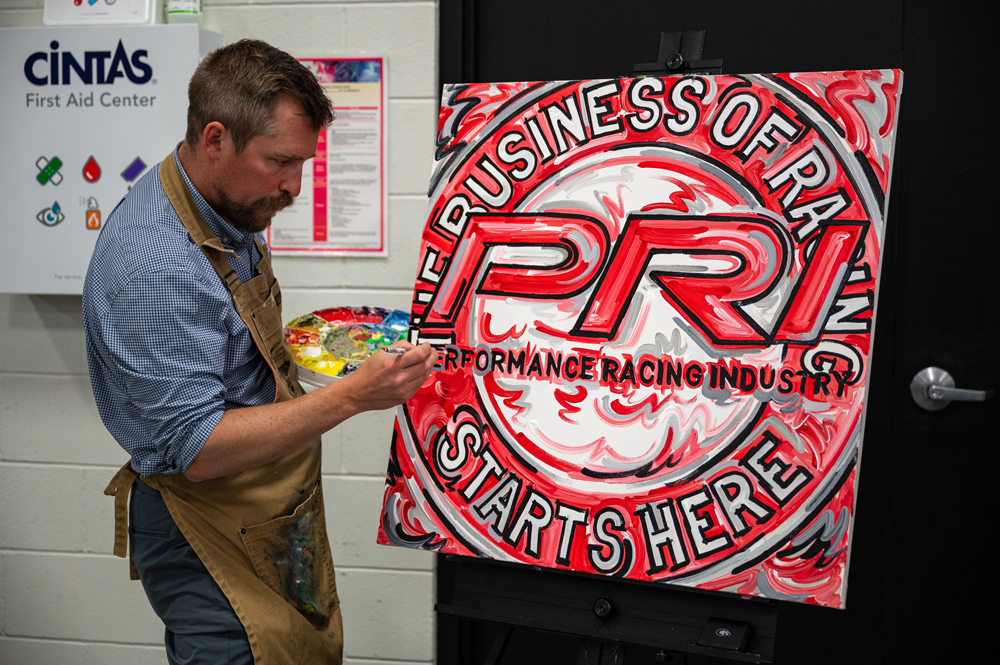 NHRA racer, team owner, and PRI Founding Member Antron Brown added, "This building brings PRI Membership to life, and I think this space will strengthen our advocacy efforts. It gives us a physical presence." 
Brown expects the facility to help his new NHRA team grow by tapping into the collective wisdom of the PRI community. "I need the knowledge that PRI is assembling in this space," referencing the fact that key staff of both PRI (including the PRI Membership Team) and SEMA are now located on-site at the building.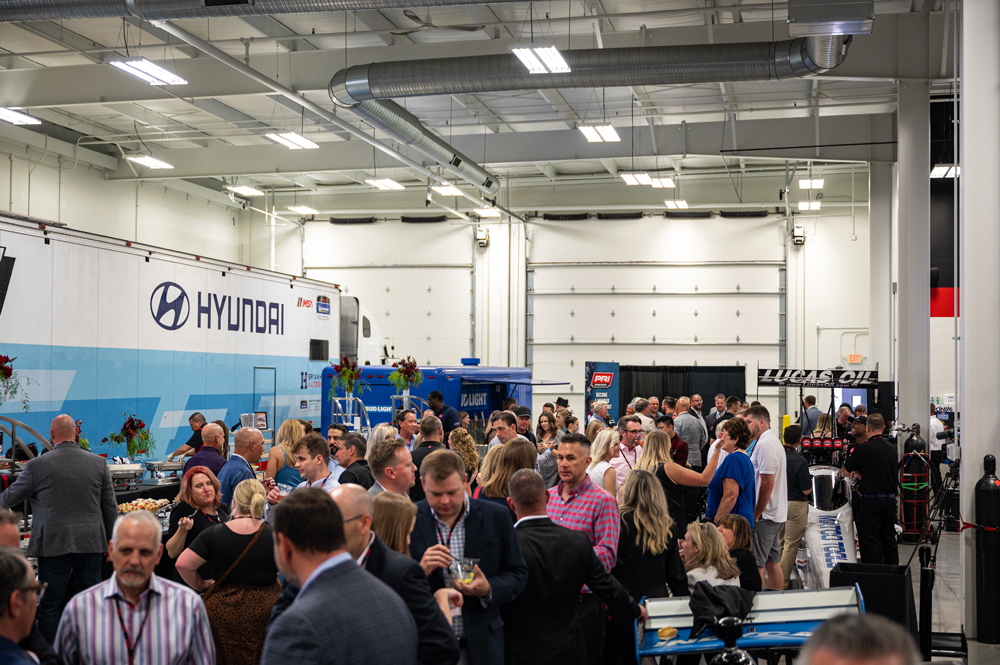 "We hope our members will use this facility when they come to the upcoming Brickyard 400 and US Nationals, and certainly 2023's Indy 500," added PRI General Manager Jim Liaw.
Large conference rooms equipped with the latest AV and connectivity gear make the PRI headquarters well-suited to conduct business. Meyer and Kirks both added that the building is ideal for PRI members to use for team training, client presentations, board meetings, and media events. "We are here for our industry," Meyer said.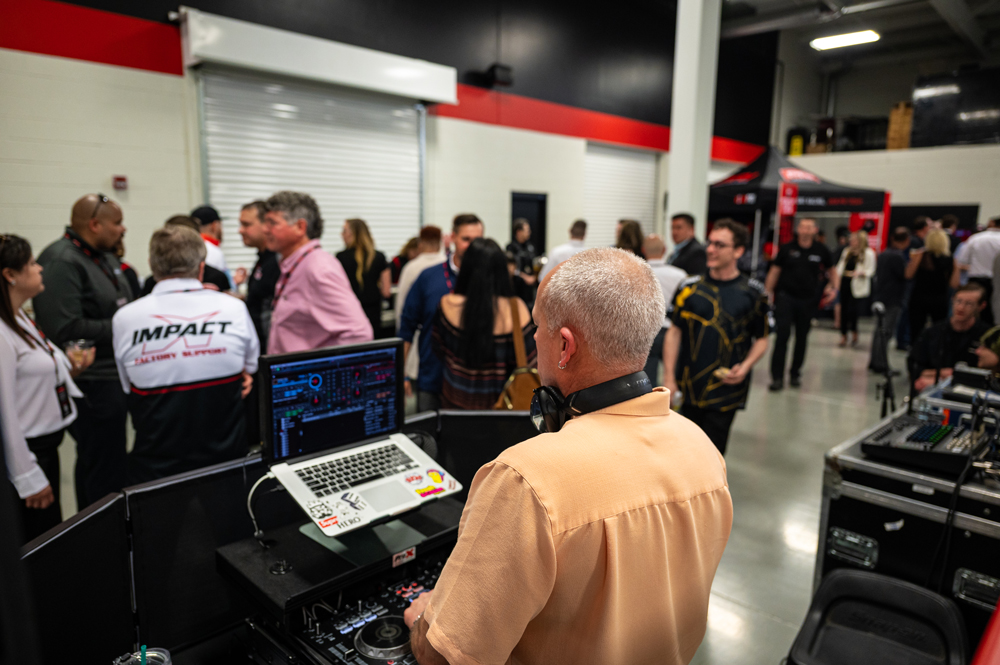 Added Kirks: "We also saw an opportunity to be part of this neighborhood, and we knew it was the right thing to do." There are plans for the PRI headquarters to host local cruise-ins, car shows, and community activities. 
Among the many distinguished grand opening attendees was Edelbrock Group Chief Commercial Officer Chris Douglas, a member of PRI's Advisory Committee. "I became a PRI Founding Member to help bring about a place like this. This place, and the things that will happen here, will help our industry thrive for decades," Douglas said. "With [Edelbrock's] status as a Founding Member, we can support the community that supports us, and we'll be using this space for meetings and events in the near future." 
Douglas affirmed his personal and corporate support, too, for the RPM Act of 2021 (H.R. 3281/S.2736), a bipartisan bill designed to protect Americans' right to convert street vehicles into dedicated race cars, as well as the motorsports-parts industry's ability to sell products that allow racers to compete. "Our company mission is to help people achieve their dreams, but this can only happen if the ecosystem is healthy," he explained, referencing the reality of government interference in motorsports.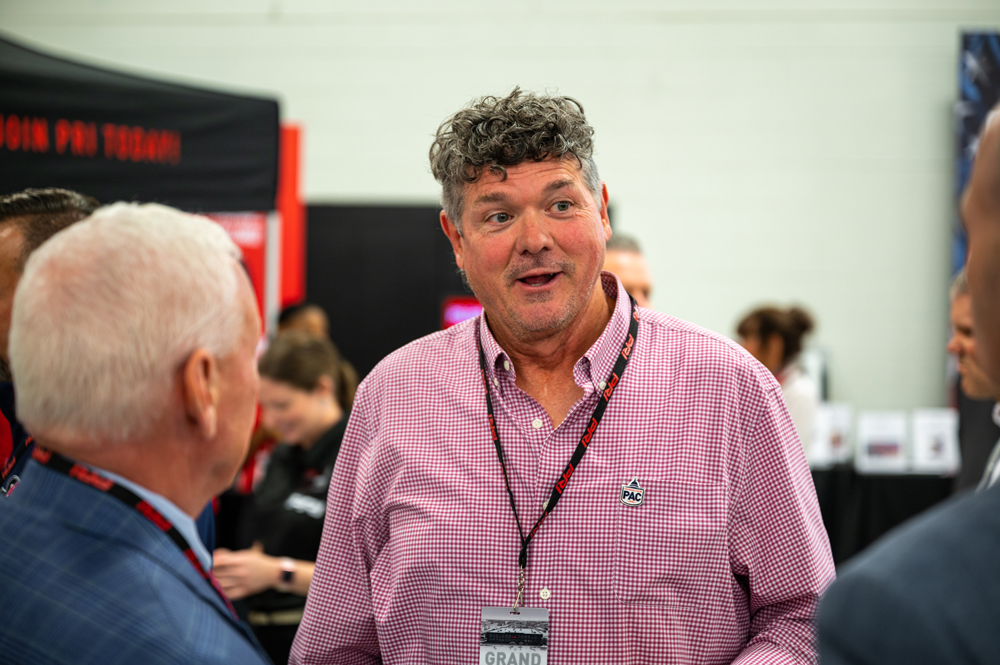 "I've watched PRI grow and grow, and this is an innovative next step to help members and solidify the fact that PRI is more than just a trade show," commented Greg Fornelli of SRI Performance and Stock Car Steel & Aluminum. "As a Founding Member, I wanted to be a part of something like this. PRI did this space right."
What Fornelli and others saw was just the first phase of the PRI headquarters build-out. Phase II installations will include the completion of a members' lounge, multiple podcast studios, and a photography/video stage. Members will be able to reserve these resources to further their marketing and content creation goals. 
Contact the PRI Membership team with inquiries about PRI headquarters at membership@performanceracing.com. Access to the facility is open to all members, so if you're not on the PRI Membership roster already, join now at performanceracing.com/membership.