U.S. Representative Bob Latta Visits Callies Performance Products 
Image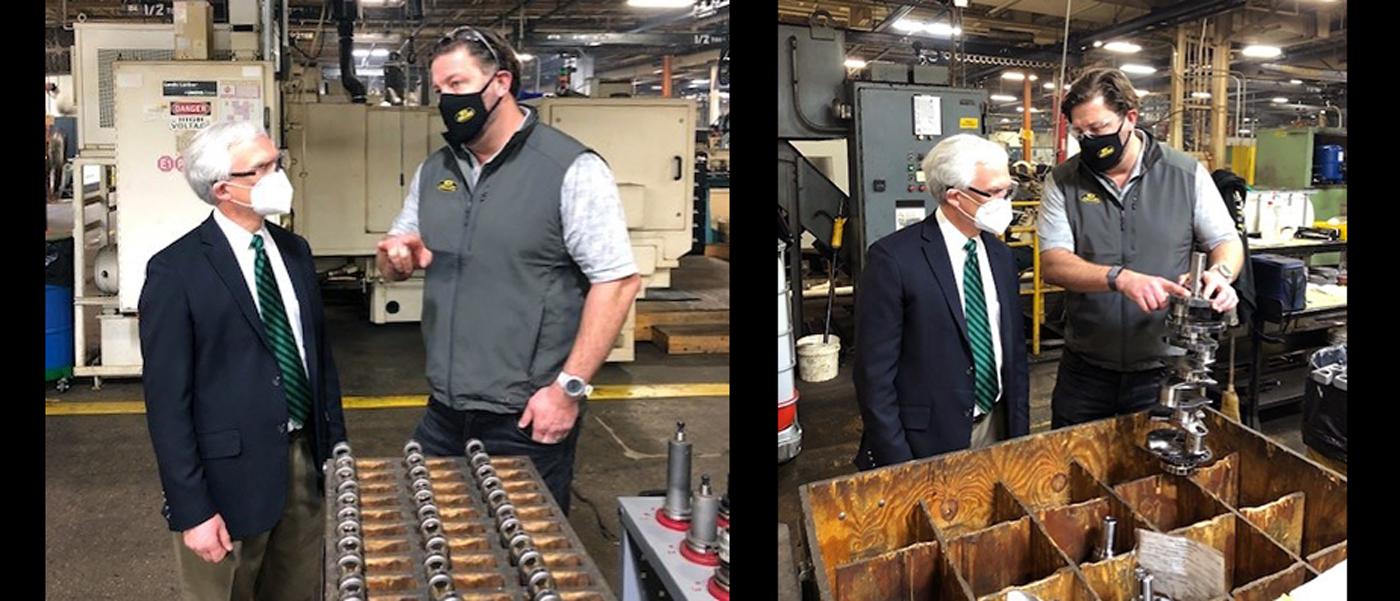 Callies Performance Products, a PRI Membership Founding Member, hosted U.S. Representative Bob Latta (R-OH) for a tour of the company's Fostoria, Ohio headquarters. The event marked Rep. Latta's second time visiting Callies, as the tour provided him an opportunity to interact and observe employees manufacturing and assembling crankshafts, connecting rods, and camshaft cores.  
The Congressman discussed the most pressing issues facing Callies and the motorsports parts industry, including tariffs, employee retention, federal policy proposals to incentivize electric vehicles, and the Recognizing the Protection of Motorsports Act (RPM Act), of which Rep. Latta is a co-sponsor and strong supporter of the legislation, volunteering to work with House Energy & Commerce Committee leadership to pass the bill.   
"We are fortunate to have PRI and SEMA represent manufacturers, engine builders, and racers to protect our source of livelihood," said Callies Performance Products Vice President Heath Norton. "We strive to offer value-based products that support a safe, family-friendly sport. It's important that we pass the RPM Act to preserve our industry, which is an economic driver in many communities and provides hands-on STEM education to the youth of America. Thank you, Rep. Latta, for visiting Callies and for all you are doing to fight to protect manufacturing in America."  
Rep. Latta represents Ohio's 5th Congressional District, which includes the Northwest and West Central parts of the Buckeye State. The Congressman is passionate about advancing policies that further economic prosperity and job creation. His top priorities include balancing the budget, maintaining a strong national defense, and implementing commonsense government reforms. Rep. Latta is also a member of the Congressional Automotive Performance Caucus and the House Manufacturing Caucus.  
Visits like these are one of the many advocacy efforts supported by PRI Membership, which is actively working to address challenges and needs, such as providing support for race tracks to prevent them from closing, advocacy for the racing community against current legal threats, and educational programs that help businesses and racers succeed. For more information on PRI Membership, visit performanceracing.com/membership.   
For additional information about how to host a legislative representative at your facility, contact Eric Snyder at erics@sema.org.