Lucas Oil Announces Appointments To Leadership Team
Image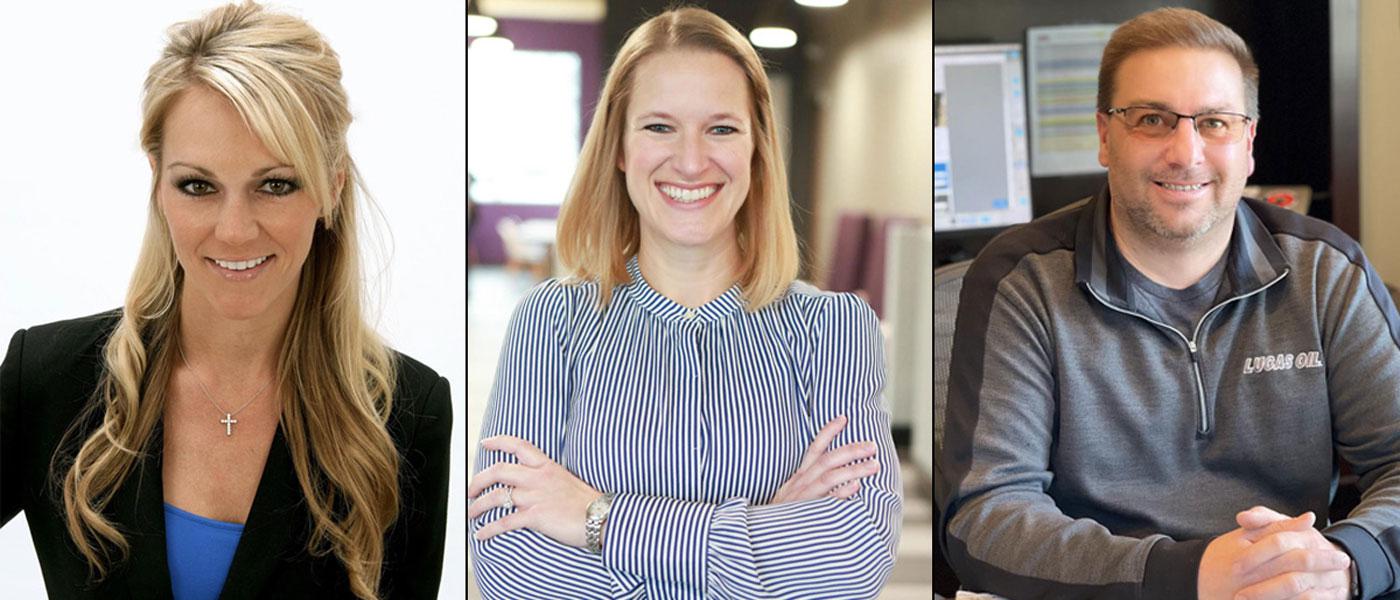 Photo of Katie Lucas, Megan Burakiewicz, and Dan Robinson courtesy of Lucas Oil
 
Lucas Oil Products Inc., the distributor of high-performance automotive additives and lubricants, has announced the promotion and addition of three key members to its leadership team. 
Katie Lucas has been named the Vice President of Strategy and Philanthropy, and Megan Burakiewicz is now the Director of People Operations. Additionally, the Lucas Oil racing division has promoted Dan Robinson as Vice President of Motorsports Operations.
Lucas will oversee company strategy and business development initiatives, as well as design and implement a corporate social responsibility strategy with a concentration on philanthropy and employee engagement. She will also focus on structuring and delivering an effective communication strategy both internally and externally to ensure alignment with corporate culture and business objectives.
Burakiewicz will foster the continued growth and progression of the company from within, working closely with Lucas Oil employees to ensure the most effective and rewarding work environment possible.
Meanwhile, Robinson will be responsible for all operational aspects of three unique large-scale motorsports operations, including financial performance, operations, marketing, sponsorships, staffing, human resources, safety, scheduling, and event planning. 
"Dan's knowledge and experience of the grassroots motorsports industry will help us build on what is an integral part of our marketing strategy," said Morgan Lucas.
For more information, visit lucasoil.com.