New Management, Weekly Schedule For Utica-Rome Speedway
Image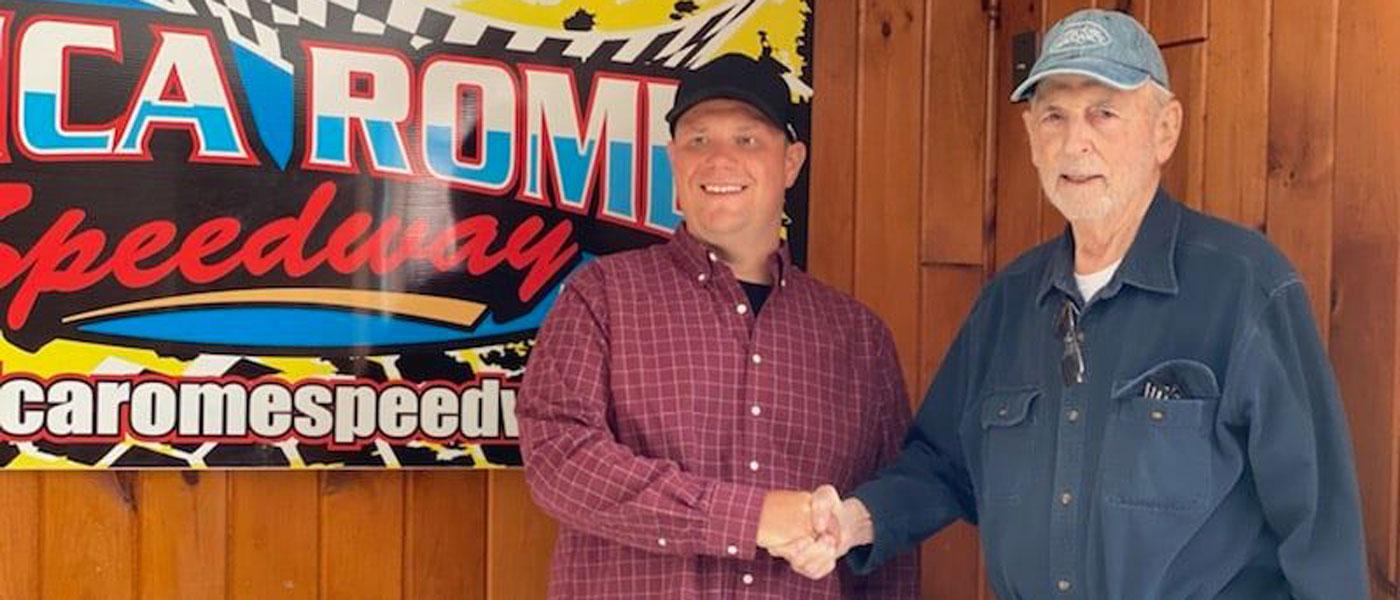 Brett Deyo, left, and Gene Cole, right. Photo courtesy of Utica-Rome Speedway
 
Utica-Rome Speedway, the 1/2-mile clay oval in Vernon, New York, has announced a new management team for the 2021 season.
Officials have announced Gene Cole as the current track owner, taking over for Bill and Kim Shea after six years of ownership. Brett Deyo of BD Motorsports Media LLC will take over as promoter for the facility, which also features a motocross track and adjacent speedway club. 
The track will operate in conjunction with Fonda (New York) Speedway, located approximately one hour east, mirroring rules and pay structures with the Track of Champions also operated by BD Motorsports Media.
The new management team also consists of Jamie and Denise Page, the current general managers at Fonda Speedway and past promoters of I-88 Speedway in Afton, New York. Meanwhile, Chris Moore will relocate to Vernon for race season to serve as the announcer at both Fonda and Utica-Rome.
This season, Utica-Rome will run weekly racing on Friday nights, a change from its typical Sunday night events. The schedule, set to be announced later, will begin in May. Featured divisions include Modifieds, Crate 602 Sportsman, Limited Sportsman, Pro Stocks, and Four Cylinders.
For more information, visit uticaromespeedway.com.