IMSA Shifts Dates For 2021 Michelin GT Challenge, Motul Petit Le Mans
Image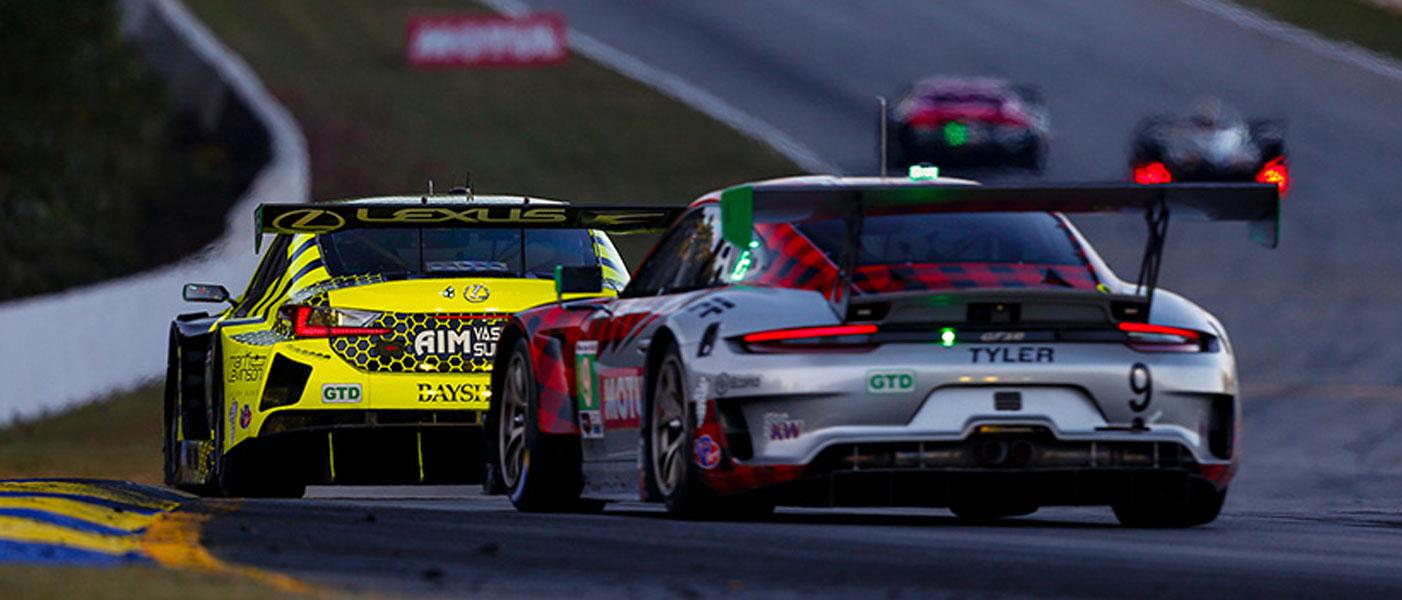 Photo courtesy of IMSA

IMSA has announced date changes for the Michelin GT Challenge at VIRginia International Raceway (VIR) and the season-ending Motul Petit Le Mans at Michelin Raceway Road Atlanta following the recent announcement that the 24 Hours of Le Mans has been moved from June 12-13 to August 21-22.
The new Le Mans date falls on the originally scheduled IMSA weekend at VIR, slated to have a live, NBC network television window for the two-hour, 40-minute IMSA WeatherTech SportsCar Championship race featuring the GT Le Mans (GTLM) and GT Daytona (GTD) classes.
As a result, the WeatherTech Championship race will now be run on Saturday, October 9, airing live on NBC. It also will become the WeatherTech Sprint Cup season finale for the GTD class. The new VIR event weekend will be October 8-10.
The new date for the 24th Motul Petit Le Mans will be Saturday, November 13, and will include a live, three-hour NBC network television window. The race will include five WeatherTech Championship classes–Daytona Prototype international (DPi), LMP2, LMP3, GTLM, and GTD–and close both the 2021 WeatherTech Championship and IMSA Michelin Endurance Cup seasons. The event weekend will run from November 10-13.
In addition to the WeatherTech Championship events, the IMSA Michelin Pilot Challenge and IMSA Prototype Challenge races scheduled for VIR and Michelin Raceway will also be moving to the new event weekends.
Three IMSA-sanctioned single-make series–Idemitsu Mazda MX-5 Cup presented by BFGoodrich Tires, Lamborghini Super Trofeo North America, and Porsche Carrera Cup North America–also will be affected by these changes. Officials will provide updates at a later date.
For more information, visit imsa.com.