2022 PRI Trade Show Exhibit Space Applications Available
Image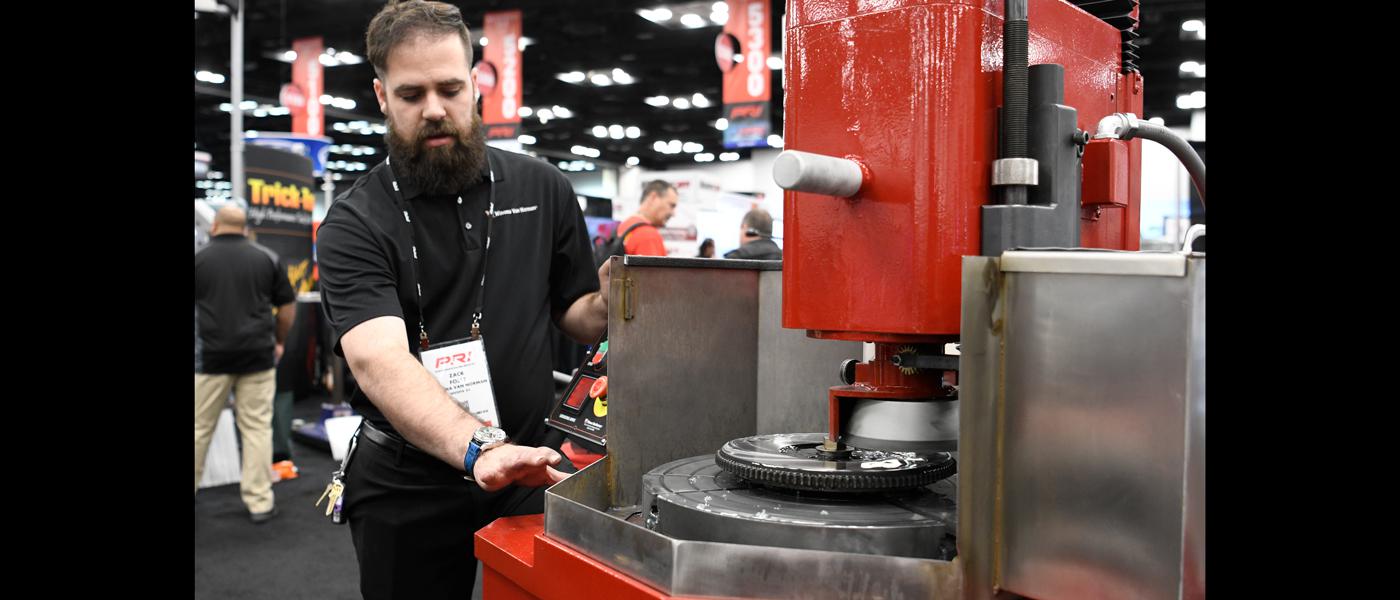 Applications to exhibit at the 2022 Performance Racing Industry (PRI) Trade Show are now available at PerformanceRacing.com/exhibit. The event—taking place December 8-10, 2022, in Indianapolis, Indiana—is where winning racers, race teams, and racing-related businesses go to network and see the latest motorsports trends, news, technologies, and products.
For three days in December, the Indiana Convention Center & Lucas Oil Stadium are transformed into the mecca for all things motorsports. Engine parts, transmissions, power adders, machinery and more are displayed throughout the exhibit halls, while the adjoining Lucas Oil Stadium features an impressive collection of trailer exhibits.
With attendees focused on the upcoming racing season, sanctioning bodies and teams host VIP events and issue announcements during the event each year. Only at the PRI Show are attendees able to inspect products in-person, engage in meaningful conversations with manufacturers and product experts, discover new technology, network with all corners of the racing industry, and prepare for a winning season.
"Everyone from the racing industry attends the PRI Show each year," said Dr. Jamie Meyer, PRI President. "With industry icons, professional racers, team owners, sanctioning bodies, as well as grassroots race teams gathered under one roof, it's a can't-miss event for anyone in the motorsports business."
Last year's PRI Show marked the Indiana Convention Center's largest trade show since reopening in June 2020. As the most influential business event in the motorsports industry, the 2021 PRI Show brought together more than 50,000 attendees, including buyers, media, influencers, enthusiasts, and professionals. Icons joining the historic show included legendary driver and team owner Roger Penske and Indianapolis Motor Speedway President Doug Boles—who kicked off the Show at the Grand Opening Breakfast.
Other Show highlights included the unveiling of the 2022 Indianapolis 500 ticket design with four-time winner Helio Castroneves, a special Show tour with Indiana Gov. Eric Holcomb, a Save Our Racecars Rally to support the PRI PAC with hundreds of supporters including motorsports influencer Cleetus McFarland, and a dedicated EV Zone to highlight future trends in motorsports.
"The energy and excitement at the PRI Show is awe-inspiring," said Meyer. "Something magical happens when you get the entire motorsports industry together for three days under one roof. The passion for racing is electrifying, and everyone is so focused on business that the quality of conversations is off the charts. Everyone leaves the Show fired up and ready to win in the upcoming season."
Exhibitors can secure their booth space now at PerformanceRacing.com/exhibit. Attendee registration is set to open in July.
Launched in 1988, the PRI Show encompasses all forms of racing while offering an unprecedented showcase for professional race teams, retail shops, warehouse distributors, engine builders, fabricators, dealers, installers, jobbers, and more. For more information, visit PerformanceRacing.com.