Daytona Appoints Frank Kelleher As Track President
Image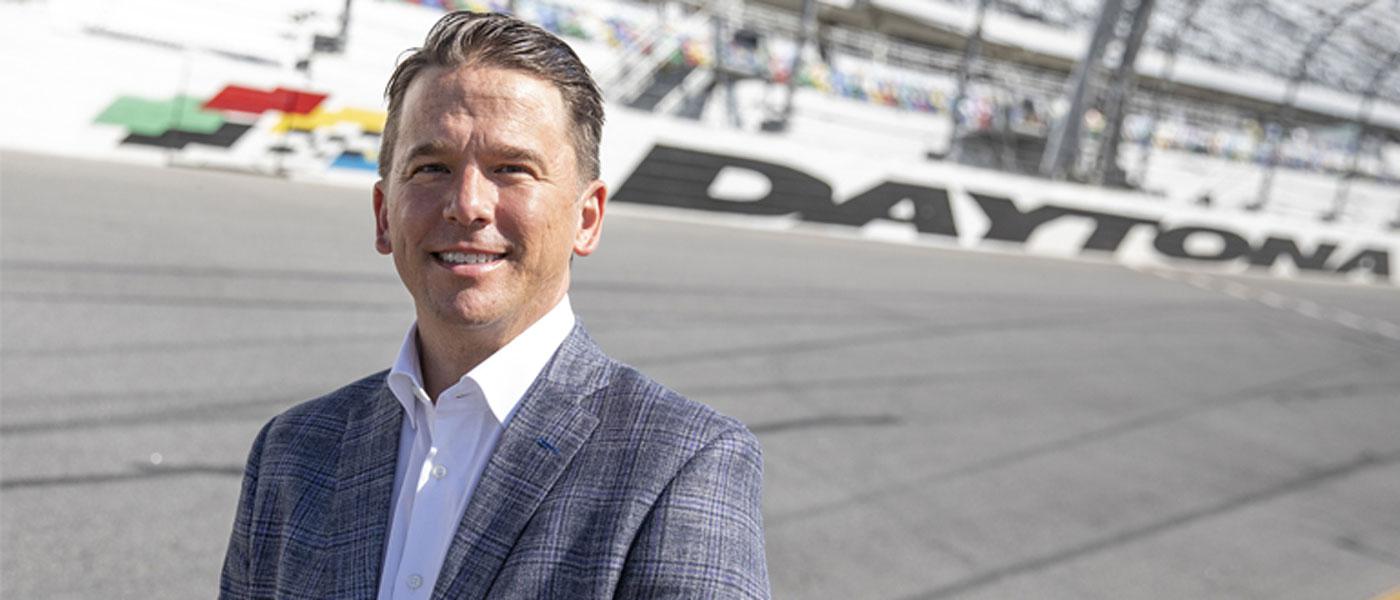 Daytona International Speedway has announced Frank Kelleher, an experienced industry veteran, has been appointed president of the historic racing facility. Concurrently, NASCAR has announced that Chip Wile, the former DIS president, has been promoted to a new expansive role overseeing 13 NASCAR-owned tracks as senior vice president and chief track properties officer.
In his previous role as NASCAR's senior vice president and chief sales officer, Kelleher oversaw a team responsible for business strategy and revenue generation, which played a critical role in driving both media and partnership sales for NASCAR and its tracks. Kelleher also helped secure the founding sponsorships to Daytona International Speedway's highly visible injectors. 
"I am incredibly honored to take on this historic role and represent the most iconic motorsports venue in the world," said Kelleher, the ninth track president in DIS history. "Our race fans are what makes working in motorsports so special, and I'm excited to work with the tremendous team at Daytona International Speedway to continue to deliver a best-in-class racing experience for our fans locally, nationally, and around the globe."
"Serving the community of race fans, our industry, and the France family as president of Daytona International Speedway has been the greatest honor of my career," said Wile. "I look forward to working with our team of talented track presidents as we continue to elevate the fan experience and deliver lifetime memories every time someone sets foot on our track properties."
Both Kelleher and Wile will assume their new roles effective immediately.
Daytona International Speedway's next scheduled major motorsports weekend is a NASCAR doubleheader August 27-28, featuring the Coke Zero Sugar 400 and the Wawa 250 Powered by Coca-Cola. 
For more information, visit daytonainternationalspeedway.com.