TMS President To Step Down After All-Star Race
Image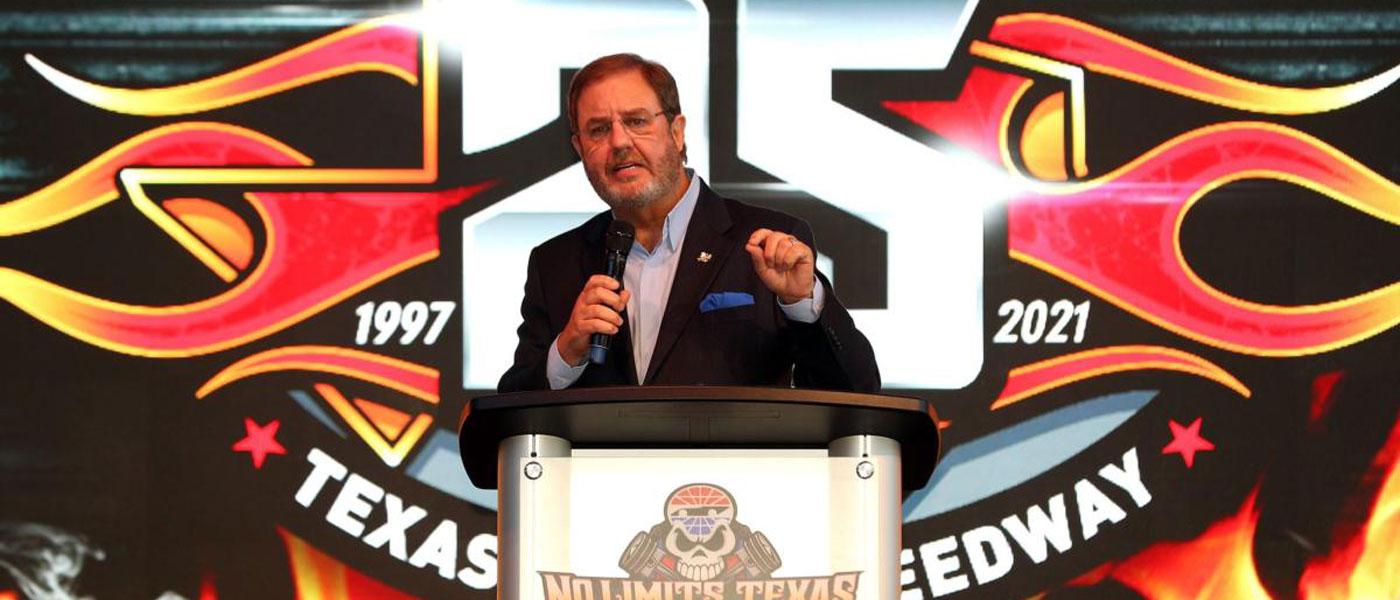 Photo of Eddie Gossage courtesy of TMS

After more than three decades with Speedway Motorsports, including the last 25 years at Texas Motor Speedway, Eddie Gossage will step down as president of The Great American Speedway following the June 13 NASCAR All-Star Race.
"The timing just feels right after 32 years with the company," Gossage stated. "The Smith family and Speedway Motorsports changed my life and I will forever be appreciative and grateful.
"Before my wife Melinda and I chart our next adventure, I'm thankful that I get to come full circle as a promoter with the NASCAR All-Star Race."
After working for Nashville International Raceway, Bristol International Raceway, and Miller Brewing Company in motorsports management and public relations capacities, Gossage joined Speedway Motorsports in 1989 as the vice president of Public Relations at Charlotte Motor Speedway, where he worked under the guidance of Speedway Motorsports Executive Chairman Bruton Smith and then Charlotte Motor Speedway President Humpy Wheeler. 
Smith named Gossage General Manager of Texas Motor Speedway in 1995 and added the title of TMS President in 2004. Now 62, Gossage is one of the longest-tenured employees at Speedway Motorsports.
Under Gossage's leadership, Texas Motor Speedway has hosted millions of fans at NASCAR, IndyCar, and World of Outlaw races, produced car shows and concerts with The Rolling Stones, ZZ Top, and Willie Nelson, and in 2015, built the world's largest LED high-definition television, the 22,704 square-foot "Big Hoss."
"I am grateful for all that Eddie has done for our company. He's been a promoter, friend, and an asset to the entire motorsports industry," said Gossage. 
For more information, visit texasmotorspeedway.com.