ATC Breaks Ground On New HQ Facility 
Image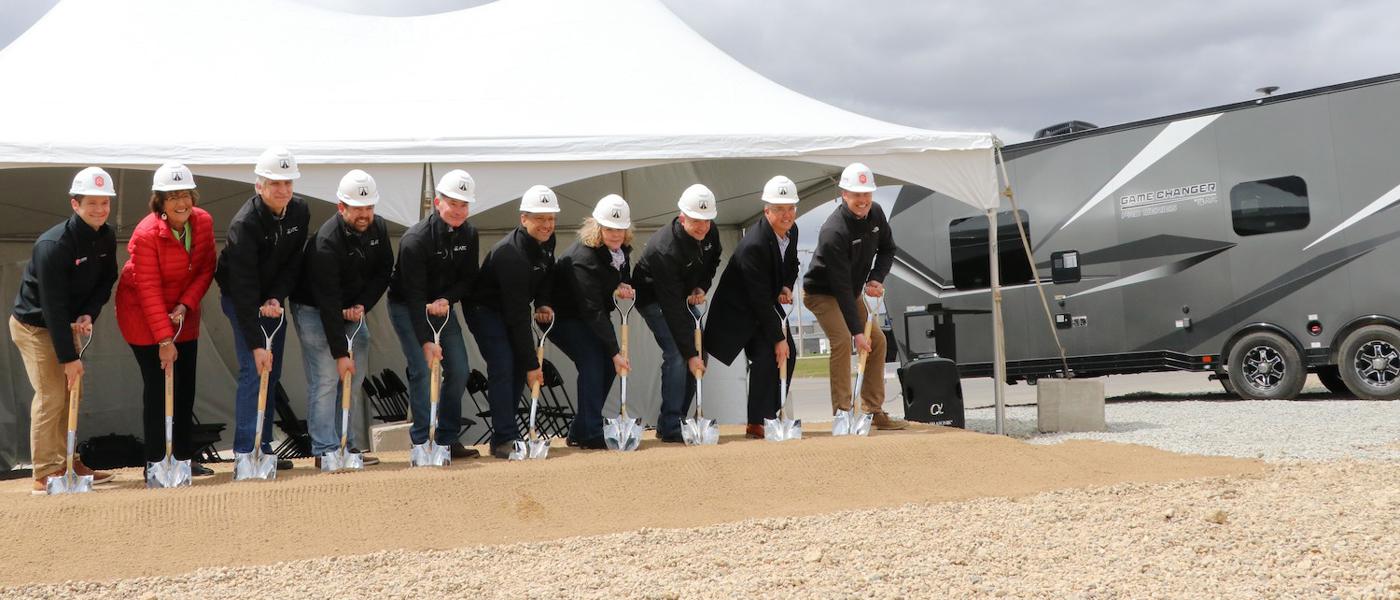 Aluminum Trailer Company (ATC), the trailer and RV manufacturer based in Nappanee, Indiana, has broken ground on its new 221,000 square-foot facility. The building, still located in Nappanee, will serve as the company's new headquarters and RV division.  
A ceremony for the new facility was attended by ATC CEO Robert Paden, Congresswoman Jackie Walorski, Nappanee Mayor Phil Jenkins, and representatives from Yoder Construction, which will oversee construction. 
With about 440 current employees, the new facility will create the need for 150 to 200 employees. 
The announcement aligns with the company's plans to shift from all-custom to ready-made and configurable trailers and RVs. "There was no leverage to be had in customizing every trailer at the volumes that were demanded of us, so... at the end of 2019, we decided to shift our business model to be a pure OEM," Paden said.  
For more information, visit atctrailers.com.