Dodge HEMI Challenge Celebrates 20th Anniversary
Image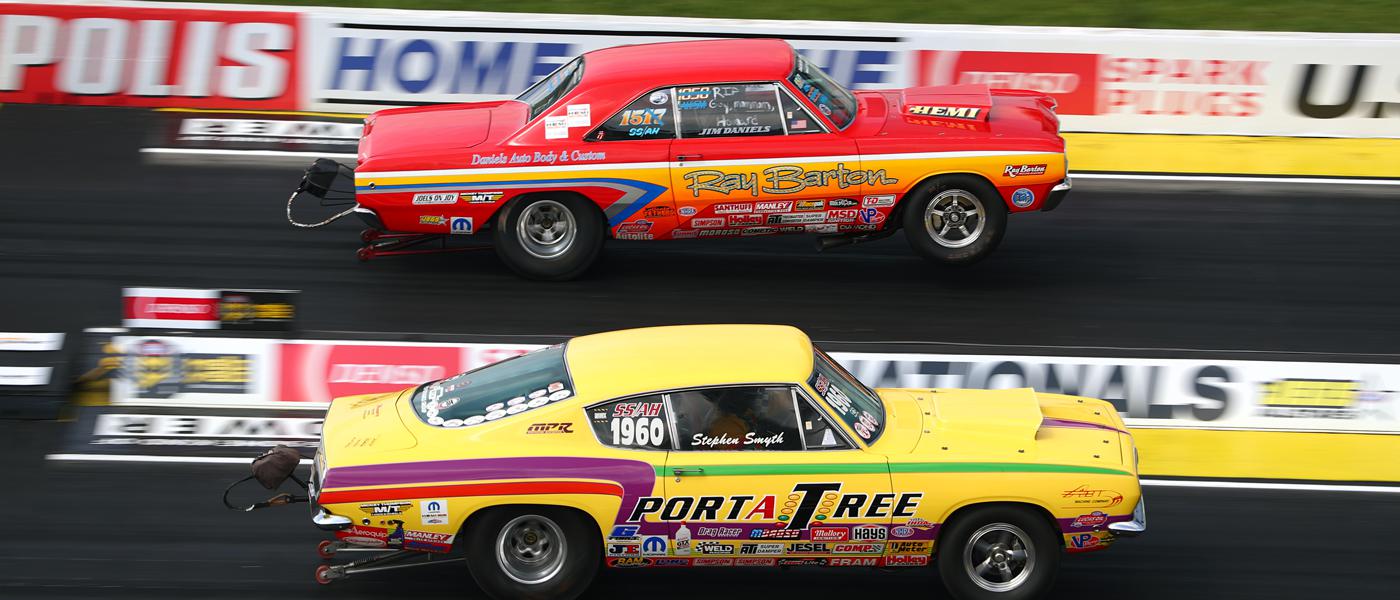 The Dodge HEMI Challenge will celebrate its 20th anniversary at the National Hot Rod Association's (NHRA) Dodge//SRT US Nationals, affectionately known as the "Big Go," at Lucas Oil Raceway in Indianapolis over Labor Day weekend. 
The longest-running, continuous, specialty race in NHRA history celebrates Dodge and Mopar's classic musical cars and features heads-up vintage HEMI-powered 1968 Dodge Dart and Plymouth Barracuda "package cars." 
The winner will take home a 42.6 lb. trophy made from a 426 HEMI cylinder head. In addition, all 16 drivers who reach the elimination rounds will receive cash rewards, with the winner earning an extra $15,000 prize.
Among the participants vying for the win will be driver Bucky Hess II, winner of the inaugural edition of the (then Mopar) Dodge HEMI Challenge in 2001. 
"It should be a great show for the fans," said the 2020 winner Stephen Yantus III, who will also compete this weekend.
The final elimination round will be broadcast on FS1 on Friday 3 from 7–9 p.m. EDT. Fans can also look for the highlights during the NHRA coverage of the Dodge//SRT US Nationals on Sunday, September 5, on FS1 from 11 a.m.–1 p.m. EDT and then on the FOX national broadcast network from 1–4 p.m. EDT.
For more information, visit stellantis.com, mopar.com, and dodge.com.