US Representative Richard Hudson Visits Edelbrock's NC Facility
Image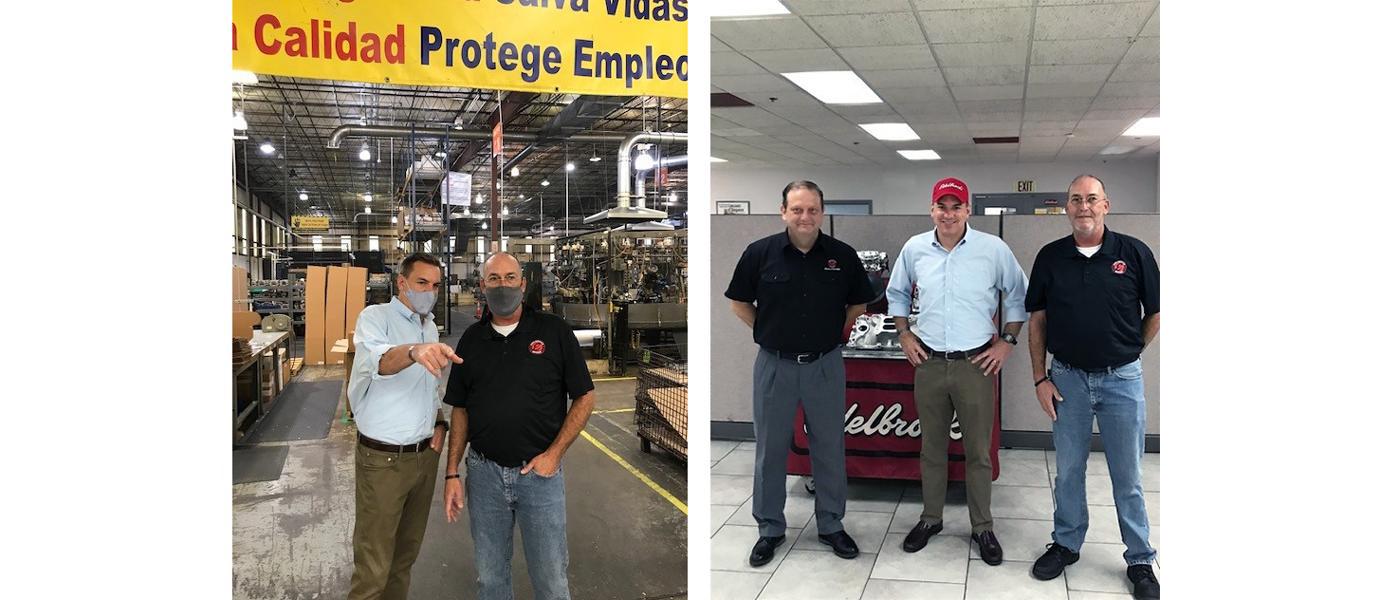 (Left image) US Rep. Richard Hudson (left) and Todd Belcher (right), Edelbrock's general manager of East Operations.
(Right image) Braden Liberg (left), Edelbrock's director of compliance & calibration engineering, Rep. Hudson (center), and Belcher.

With Congress out of session during the past few weeks, US Representative Richard Hudson (R-NC) has been busy meeting with his constituents. As part of this effort, he recently visited Edelbrock's Sanford, North Carolina carburetor facility for a tour and engagement with the company's employees.
As the Congressman for North Carolina's 8th Congressional District, which stretches from just outside of Charlotte to Fayetteville, Rep. Hudson represents the heart of race country. And it's no secret that he is passionate about fighting for the industry in Washington, as he is the lead Republican co-sponsor of H.R. 3281, the Recognizing the Protection of Motorsports Act of 2021 (RPM Act). Rep. Hudson has also championed the legislation in the Energy & Commerce Committee.
Todd Belcher, Edelbrock's general manager of East Operations, led Rep. Hudson on a tour of the facility, which produces everything from carburetors to throttle bodies for electronic fuel-injection systems to pumps and fuel regulators. The Congressman had a chance to see how the company manufactures and performs quality control on its high-performance products. Following the tour, Rep. Hudson addressed Edelbrock's employees, where he discussed the RPM Act and other vital issues he's been working on that impact the aftermarket, potentially even the parts that Edelbrock manufactures and distributes.  
"I really enjoyed my tour," Rep. Hudson said. "Edelbrock is an incredible company with a real legacy. I'm proud of the innovation and skill and the world-class products that are being made right here in our community."
Edelbrock is based out of Olive Branch, Mississippi, and has offices across the country including in San Jacinto, California; Sanford, North Carolina; and Cerritos, California. It also has the Edelbrock Race Center in Mooresville, North Carolina.
For additional information, contact Eric Snyder at erics@sema.org.