Image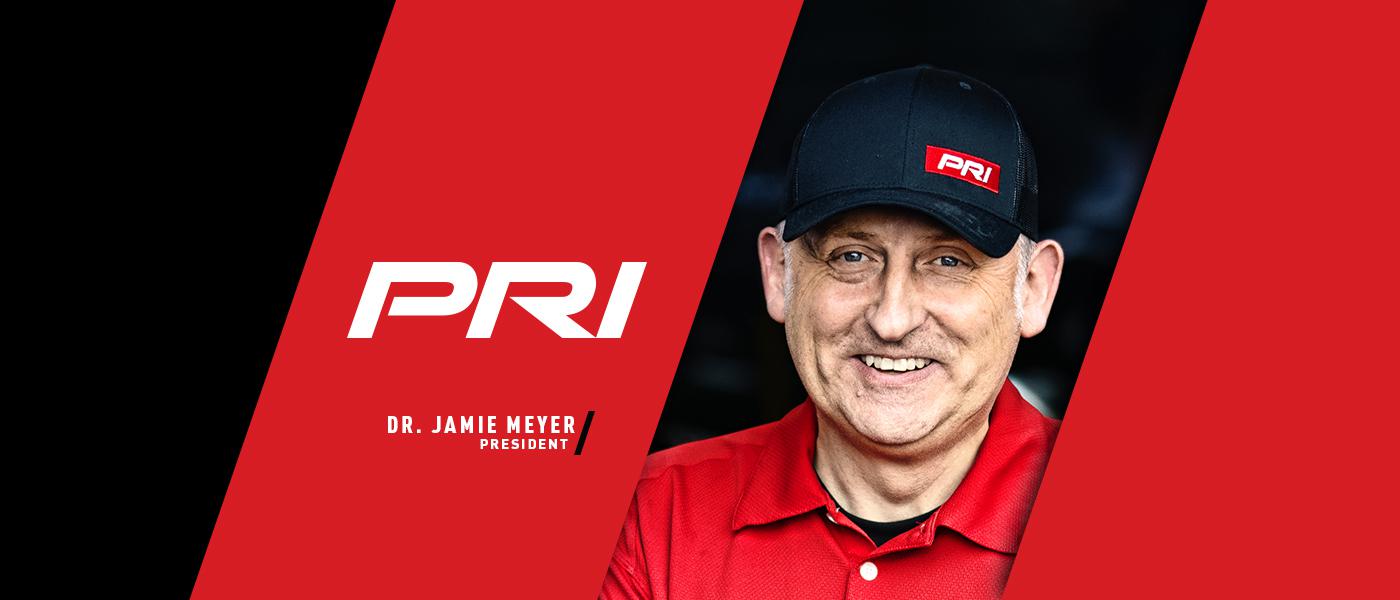 As we speak, the motorsports industry is being recreated in real-time. Monster no-prep races are drawing record crowds and car counts; NASCAR is running on dirt; and new business-to-consumer distribution models are being established with great efficacy. And it's all happening faster than a Top Fuel dragster firing down a 1,000-foot straightaway.
Here at PRI, we're evolving, too. Last month I shared with you the three big initiatives that will pace the racing industry into the future: the PRI Trade Show's return to Indianapolis on December 9–11, 2021; the launch of PRI Membership to unite all racers; and the PRI Road Tour headed to a race track near you this summer. 
That said, we have more updates—significant ones—to share once again. Here we go…
PRI Show Update
As this issue goes to print, the men's NCAA Basketball Tournament Final Four will have just concluded, which means the city of Indianapolis has successfully pulled off the largest sporting event in the US in over a year. This was accomplished with substantial and diverse crowds, and all were kept safe. The PRI team has remained closely aligned with these activities, giving us a great opportunity to monitor the health and safety strategies that made it all possible.
Area hotels, restaurants and transportation systems served the NCAA crowd magnificently, and the Visit Indy team took whatever steps were necessary in order to keep guests happy and safe. Hoosier Hospitality at its finest.
Building on these positive developments, the NFL has expanded its schedule and promised full stadiums when the 2021 season kicks off in fall. Naturally, that includes Lucas Oil Stadium, which plays a key role in PRI's expanded footprint when the Trade Show comes to town.
In addition, Indianapolis is in the midst of several hotel expansion projects, along with completely new construction, guaranteeing you a great place to stay during the PRI Show. Closer to the racing industry, this month's Indianapolis 500 is on track for a full 250,000 spectators—truly American's Race! 
In fact, the entire live events world is watching Indianapolis. The city is set to host several significant trade shows this summer that will pave the way for continued success and lead to a thriving PRI Show in December. We can't wait to see you there. 
PRI Membership Update
PRI has now officially launched a first-of-its-kind membership for the racing industry. With a limited offering to PRI Show exhibitors in mid-March, the program is now fully available to businesses throughout motorsports. What's more, by mid-July our PRI Individual Membership will be open to every single member of the racing community—racers, fans, and all supporters of this lifestyle we care so much about. Racing industry folks can learn more about PRI Membership at performanceracing.com/membership.
You may be wondering why an organized membership program for the racing industry is so important…and why now. The answer is simple: Threats to our industry are real, and growing. This is not hype or conjecture. We are seeing government agencies impacting the operation of race tracks, expanding their enforcement of federal clean air regulations, and penalizing companies with huge fines for making and selling race parts that end up on street cars. These actions have forced some companies to halt production of race parts to avoid potential risk, while others have shuttered operations altogether. 
PRI Membership is the first and best chance for this industry to truly band together as a community. Through organization, education and advocacy, we're in a position of strength to help defend racing and safeguard our future. As we build up our war chest and lobby our elected representatives, the term "strength in numbers" has never been more relevant. Or critical.
So, if you make your living in motorsports, I hope you'll give this opportunity to join PRI Membership serious consideration.
Until next month, I wish you and your family well. And I hope your race car takes you to victory lane!