Image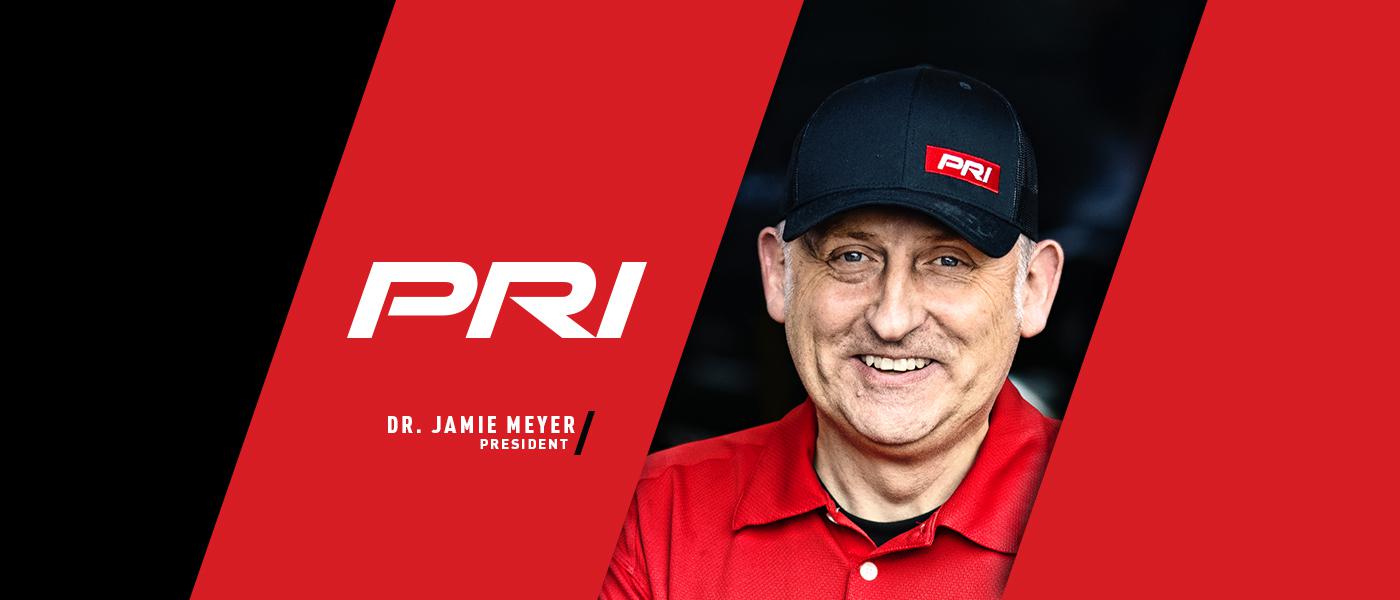 It's Show Time!
Twenty-six years ago, I attended my first PRI Trade Show. That experience profoundly changed my life, and my hopes are that the 2021 PRI Show will have the same positive impact on thousands of new attendees. PRI 2021 is an event that we have all been waiting two years for, and the PRI staff could not be more excited to open the doors of the Indiana Convention Center (ICC) and Lucas Oil Stadium and once again play host to the entire racing industry. For the 33rd installment of the PRI Trade Show, we have more of what you have come to expect from PRI as well as some enhancements to help you maximize your time and investment in this live, face-to-face trade show. 
So much of what makes PRI, well PRI, is the coming together of the entire racing community in one physical location. Track operators, racers, sanctioning bodies, sponsors, and more unite for a once-a-year gathering. This year, we are expecting the biggest racers from across all forms of racing mixed with celebrities and industry titans. The backdrop is Indianapolis, the center of the racing world, and the city is going to pull out all the stops to welcome you into their hotels, restaurants, and attractions. 
Of course, we have a huge number of racing industry exhibitors touting the latest parts, the hottest new sanctioning bodies, and the world's best race cars. PRI has always been about innovation and the collective creative genius of the racing industry, and we cannot wait to see what our exhibitors have in store for buyers/attendees. As a guide to first-time attendees (and a reminder to our exhibitors), be sure to check PRI's Featured Products Showcase for the latest parts and racing gear. 
The PRI Show has always been about educating yourself and members of your team, and the PRI Education seminar series gives you an unprecedented way to do just that. When he isn't putting together the best racing industry trade magazine in the business, Editor Dan Schechner can be found planning our educational program. He and the PRI staff have done an outstanding job of putting the industry's thought leaders and innovators on stage to share their collective knowledge. Topics range from the latest in engine building to marketing and sales techniques, leadership skills, and maybe even a solution to your staffing and supply chain issues. 
All of this is what you would expect from PRI, but for 2021 there are many new Show additions, too. We have a special area designated for electric race vehicles. When we first came up with the idea, we thought it might take a couple of years to fill the largest side room in the ICC. But it only took a few months of work to have this area overflowing with the latest EV-powered race machines. For those of you who have crafted your skills on racing simulators, Gridlife is providing an entire area for you to test your skills. Telling the story of racing is critical to help you grow your business, and PRI is hosting a dedicated space for content creators and the tools of their trade, as well as a stage for them to share their techniques and skills. In addition, we are bringing in the biggest racing industry influencers (and influencers from other industries) to help you gain more brand recognition and sell more parts. Watch for exclusive, never-before-seen content from our own PRI Road Tour team to headline this area as well. 
Also new for 2021 will be a strong push for you to join our PRI Membership program and donate to the PRI PAC. Yes, we have made significant strides in becoming more politically active to help protect the racing industry, and this is your chance to help contribute to the fight for your right to go racing. All of this activity, and more, can be found in yet another new Show area: PRI Headquarters. At PRI HQ, you will be able to see new content, meet the superstars of our industry, and come on board through PRI Membership. 
Above all, PRI is the place where the business of racing happens, as it has been for the past three decades. So please, make plans to join us at PRI, which starts with our Grand Opening Breakfast that will feature surprise guests, big news, and an industry update that you won't want to miss. Stay safe, and we will see you on December 9, in Indy, at the greatest racing trade show in the world.