E3 Spark Plugs Announces Giveaway, New Line Of Motorsports Lithium Batteries 
Image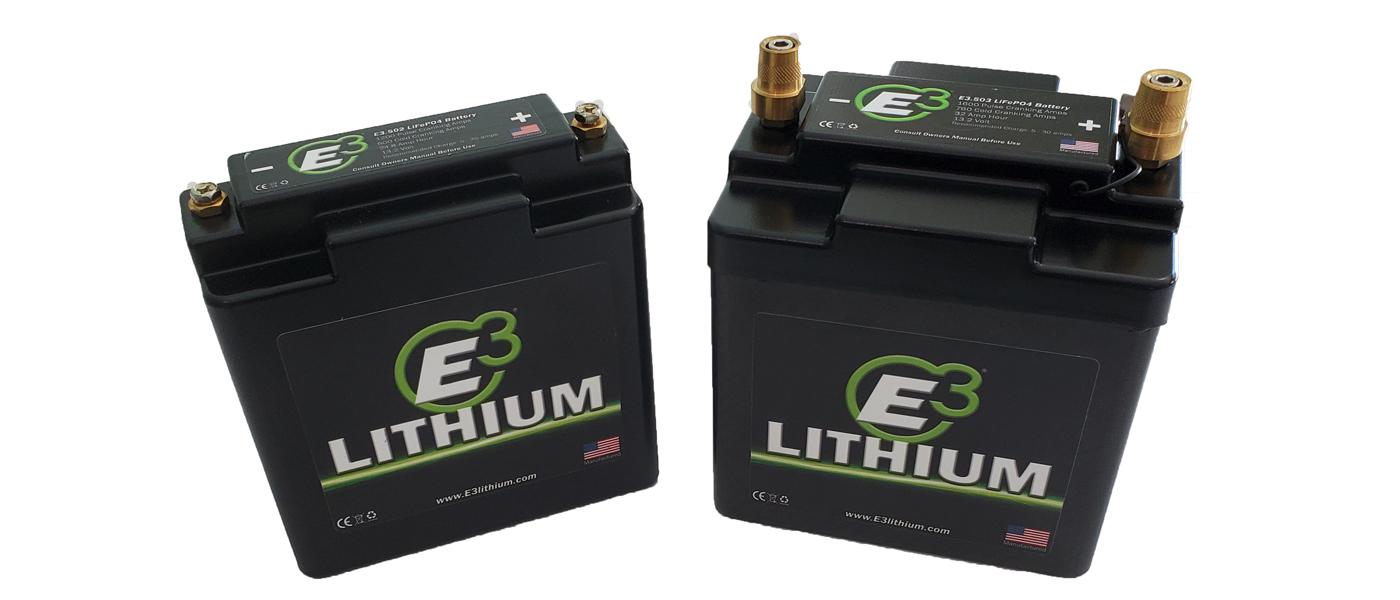 E3 Spark Plugs—the manufacturer of spark plugs, wire sets, ignition coils, batteries, and related components—is proud to debut its new line of ultra-lightweight lithium batteries for racing applications at the 2021 PRI Trade Show, Dec. 9–11 in downtown Indianapolis.
The new line is run by some of the top racers in the nation, including NASCAR Xfinity Series driver Jeremy Clements, third-generation ARCA racer Will Kimmel (pictured), and Lucas Oil Late Model Dirt Series (LOLMDS) driver Earl Pearson Jr.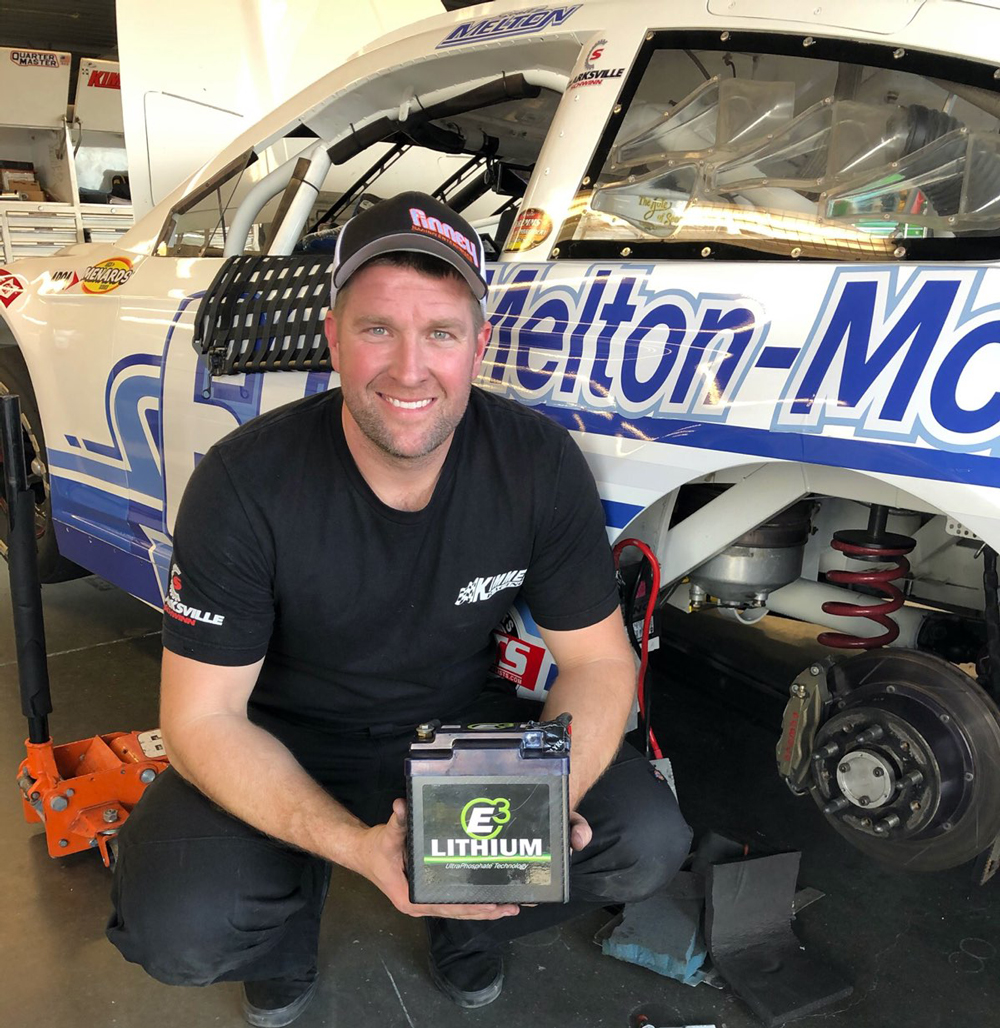 "We've run the E3 Lithium batteries in our cars all season long this year and never had an issue. They're an outstanding piece, the best battery out there and we've tried them all," says third generation ARCA racer Will Kimmel, pictured above. 
The SuperLite 1200—and its bigger, brawnier brother, the SuperLite 1600—offer faster starts, lighter weight, and, according to E3, three times longer life than traditional lead-acid/AGM batteries. Plus, each battery contains a double redundant battery management system that protects from overcharging, over-discharging, short circuits, and excessive cranking—all detrimental to a battery. 
The SuperLite 1200 weighs in at just 6.9 pounds and offers 1,200 cranking amps of power and 24.8 amp-hours of capacity. Meanwhile, with 32 amp-hours of capacity, the SuperLite 1600 tips the scales at 8.9 pounds and offers a whopping 1,600 cranking amps, enough juice to start even finicky motors. NASCAR star Jeremy Clements favors the SuperLite 1600 for his Xfinity Series Chevrolet.  
"I love my E3 battery! It has increased both the dry cranking and heat soak engine speed and stabilized my voltmeter to a consistent 14.0 volts. It has increased my brake fan speed and volume, which helps decrease brake temps, which is critical at places like Martinsville. Heck, this battery even helped increase my helmet blower speed, which keeps me cool when it matters most," Clements said.  
Visit the E3 Ignition Booth #3901 in the Yellow Hall to learn more about their new line of lithium batteries and see one for yourself. Also, be sure to ask about the E3 Spark Plugs giveaway, where one lucky winner will score a brand new SuperLite 1200 Lithium Battery and E3 Swag Bag! Contest details, including how to enter, can be found in the Instagram post below.   
The giveaway will close on 12/17/21 at 8:00 a.m. PST. The winner will be chosen at random and notified through DM and updated on the original post on 12/18/21. For full terms and conditions, visit pri2021.com/rules. 
For more information, visit e3sparkplugs.com.  To learn more about the PRI Show, visit pri2021.com/tradeshow. To register for the 2021 PRI Show, visit pri2021.com/attend.