PRI MEANS BUSINESS
PRI's digital marketing options work in unison with the Magazine and Trade Show to deliver unmatched market coverage and reach. The PRI eNewsletter puts your company message where the entire racing industry can see it: distributed to 75,000+ motorsports professionals every week. Your digital advertisement on PerformanceRacing.com puts the international racing community just one click away from your website, and increases targeted exposure for your products.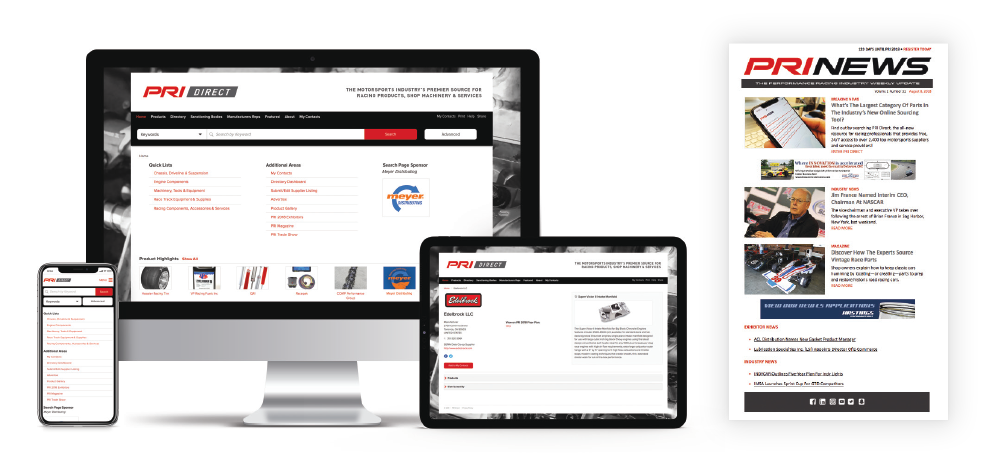 WEBSITE
With a limited number of spaces available, your advertisement on PerformanceRacing.com gets you the targeted online exposure that companies need in today's digital world. Gain brand exposure to over 2.1 million annual visitors.
LEARN MORE
eNEWSLETTER
PRI's weekly eNewsletter gets distributed to over 75,000 worldwide motorsports professionals. Gain focused exposure to this highly targeted audience. Explore options for weekly eNews, PRI Show day distribution, as well as sponsored content.
LEARN MORE