Image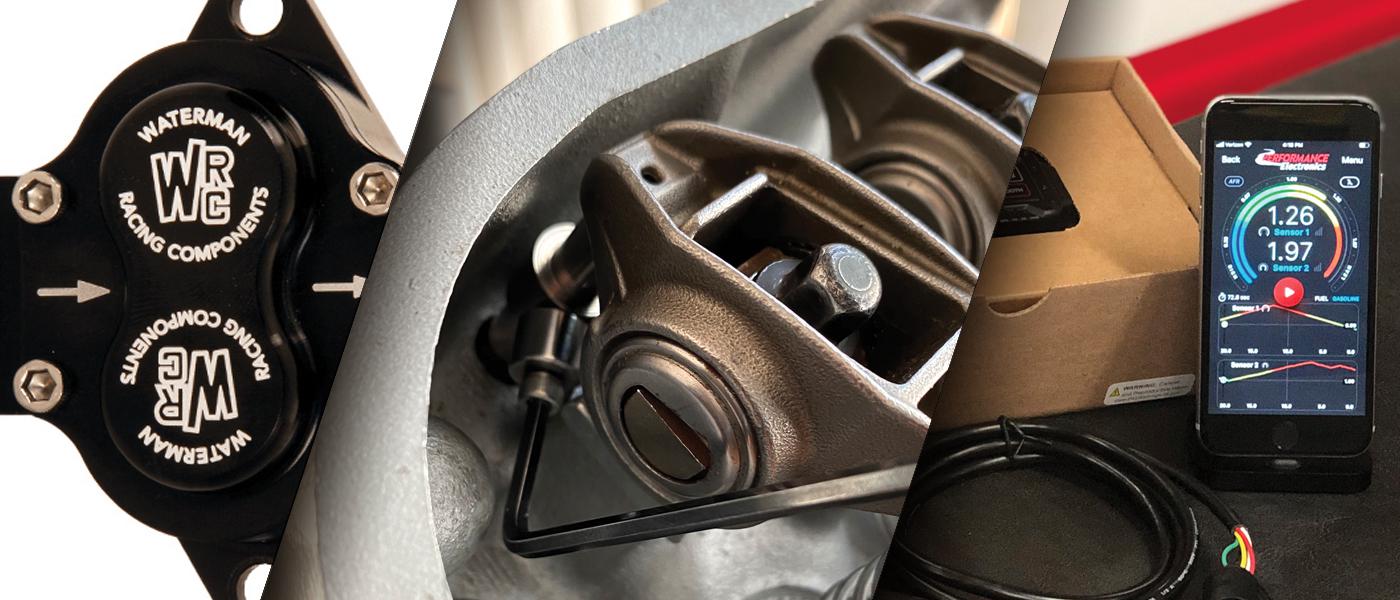 Hundreds of new product announcements cross the desks of PRI editors each month. Following are our top picks for January.
If you scorn the LS engine for its non-adjustable valvetrain and swear loudly when trying to use a conventional pushrod-length tool to determine the correct geometry, then the EZ Checker from MS Racing might be your salvation.
We all know that excessive lash created by a short pushrod can lead to severe punishment on the valvetrain components. A pushrod that is too long may end up causing the valve to stay open after a hydraulic lifter pumps up. That's not good either.
LS engine builders have long developed their own techniques to ensure proper valvetrain geometry. For those who have used the EZ Checker tool, they say shop efficiency is often improved.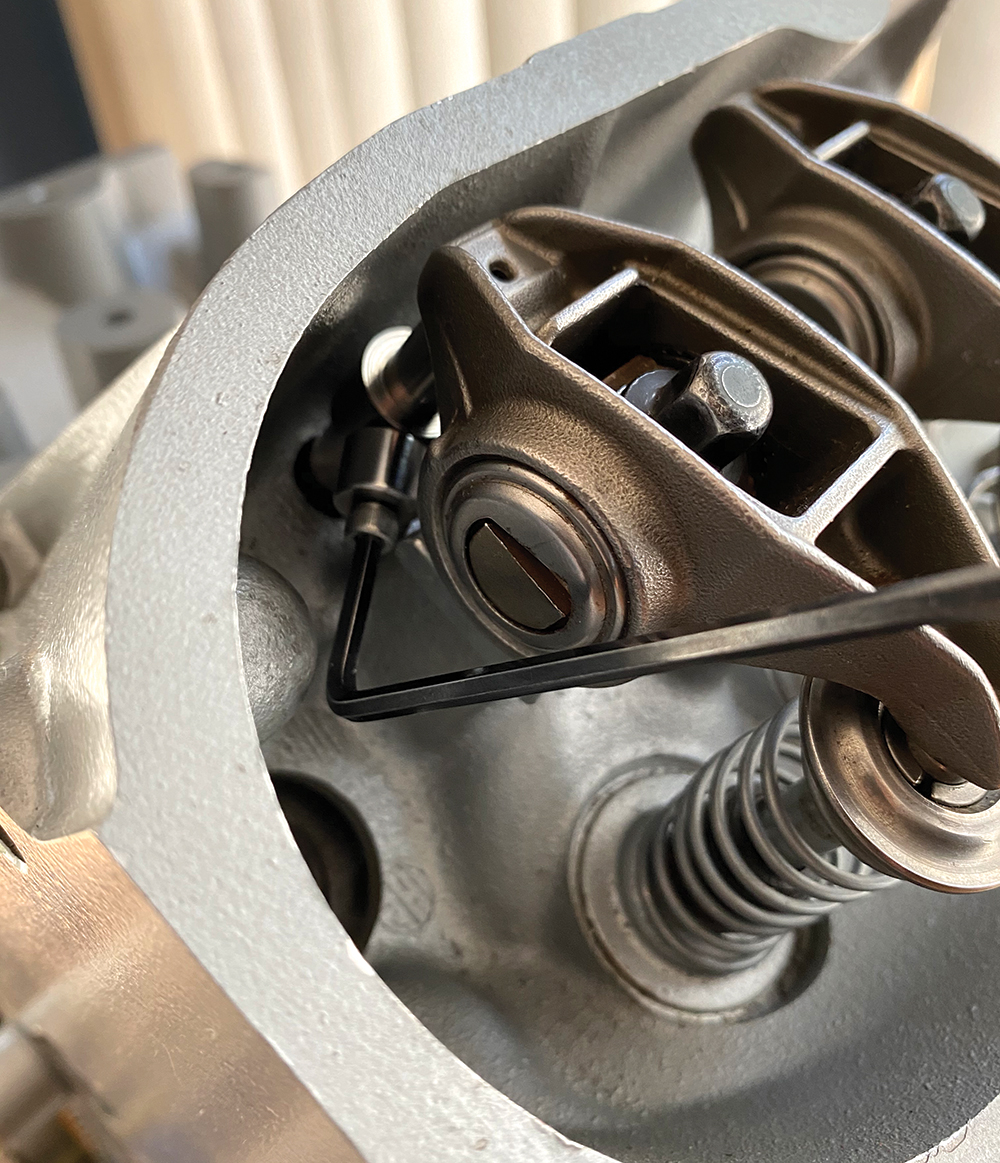 "Engine builders have told me they can now set the pushrod length in under two minutes," said Mike Scano, who developed the patent-pending product. "They're speeding up productivity and shipping engines out faster."
Constructed of 303 stainless steel, this tool features a spring-loaded self-adjuster that takes up the zero lash after the rocker arm is installed. A small Allen wrench locks down the captive screw before the EZ Checker is measured the traditional way with a long caliper.
The EZ Checker is available for both the LS and Gen III Hemi. —Mike Magda
Reducing overall vehicle weight is always on the minds of race car builders, and the new Combo fuel pump from Waterman Racing Components certainly helps in that effort.
Designed to mate with the belt-driven power-steering pump from Sweet Manufacturing that utilizes a two-stud mounting footprint, the Combo fuel pump is a favorite among dirt modified, dirt late model, and national midget race teams.
"It's small, light, and perfect for those cars," said Johnson Barrick. "It's a market-specific product."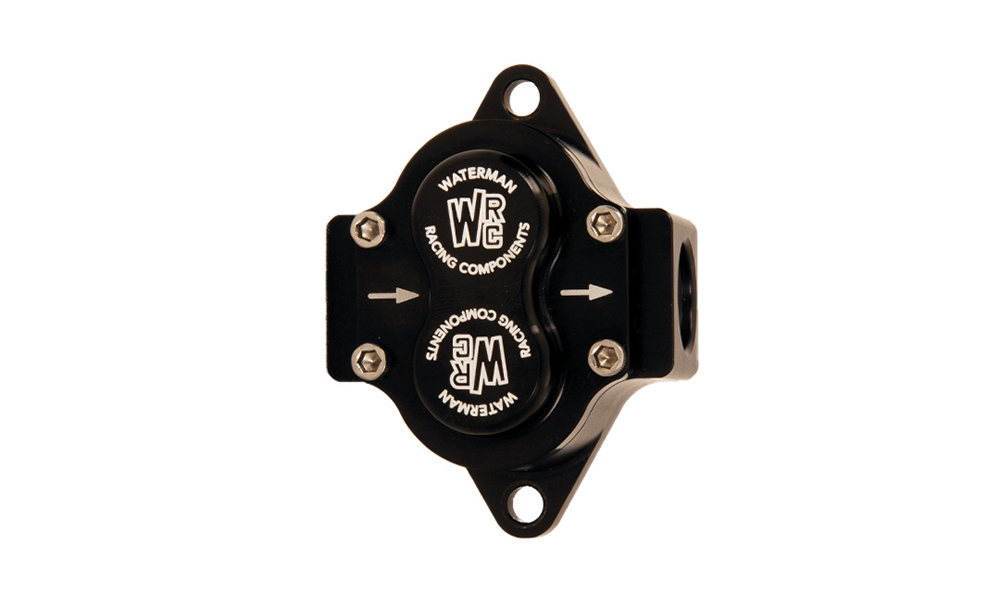 Six different gear sizes from .150 up to .400 inch are available, giving the Combo pump the capability of delivering fuel between 1.45 gpm to 3.9 gpm. The pump is compatible with gasoline, methanol, and ethanol fuels. It's machined from aluminum and houses steel shafts and precision-lapped gears.
The pump was first designed at Waterman as a private-label license to Sweet as a mate to its power-steering pump. Sweet then developed its own fuel pump, prompting Waterman to upgrade its original design.
"We wanted to reintroduce it because before we were selling it only through [Sweet]," noted Barrick, adding that the Combo pump now plays an important role as part of the company's growing distributor/jobber program. —Mike Magda
Performance Electronics—the manufacturer of standalone ECUs, sensors, and digital displays for the automotive aftermarket—has introduced a product to help racers and enthusiasts tune their carbureted or fuel-injected engines while retaining their vehicles' factory look. The PE-Wideband O2 with Bluetooth was designed for users to monitor an engine's live air fuel ratio straight from a smartphone without having to install gauges in the dash—just pair via Bluetooth to receive data in seconds.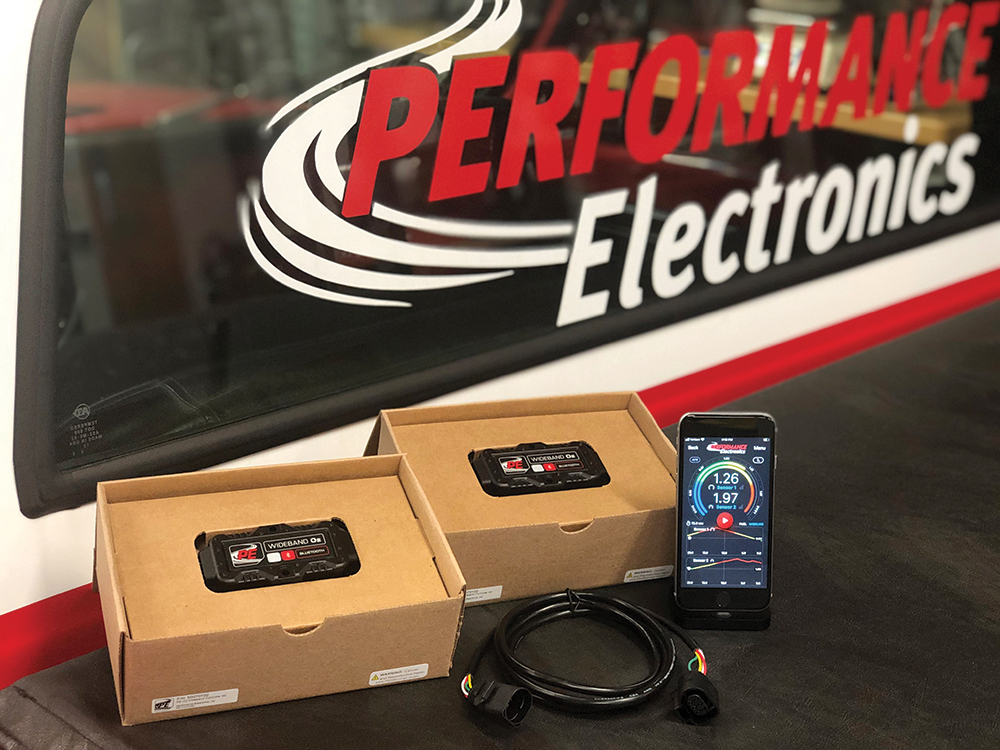 Pictured here is the dual sensor kit, which, like the single sensor kit, features a corresponding app that can connect with up to two sensors to show data for a range of different engines. Available for iOS and Android devices, the app is highlighted by an adjustable history graph and fast reconnection times.
Aside from the easy-to-use Bluetooth capability, users will also benefit from an easy installation with a two-wire design. The kit comes with the PE Wideband Controller with a Bosch LSU 4.9 O2 sensor and weld-in bung. The controller—which features a robust yet compact design—offers 0–5 volt analog and CAN output. —Laura Pitts
ONLINE BONUS

6.6L L8T Gen-V Engine Block
Chevrolet Performance
Chevrolet Performance has introduced an all-new cast-iron Gen-V engine block to help LT engine builders produce big power. Found in the 2020 Silverado HD, this block can be the base for crate engine builders seeking durability and strength. Click here for our exclusive video.