Industry Insights: John Doonan
Image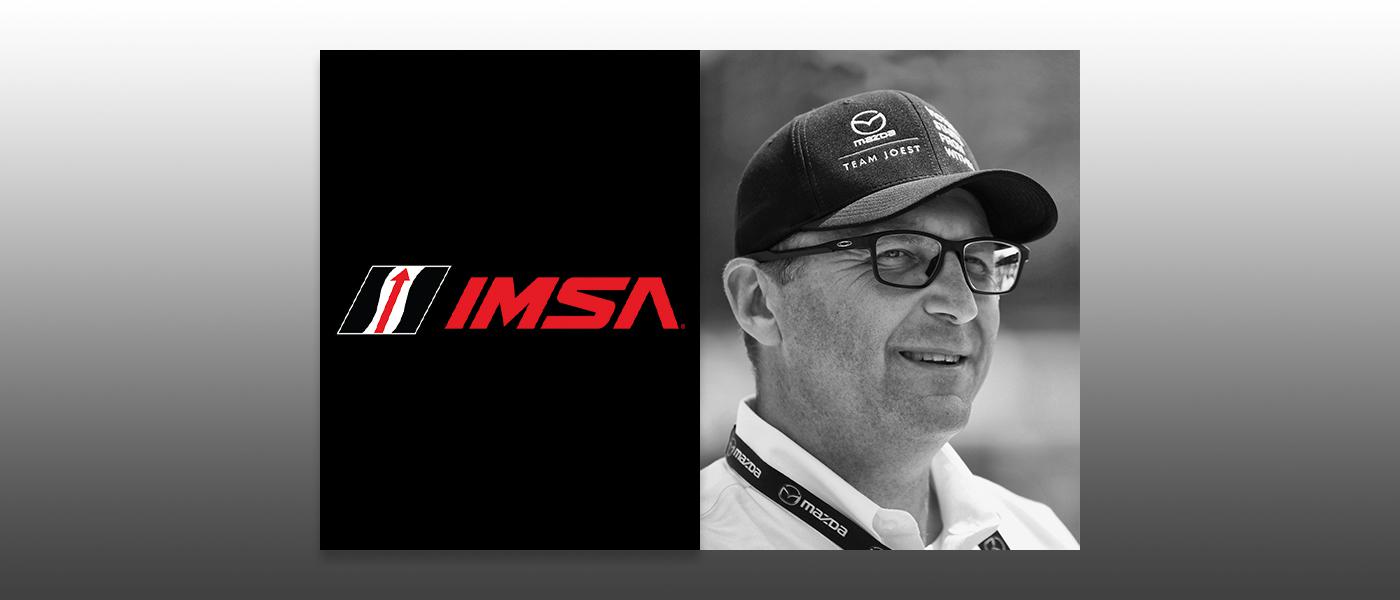 IMSA's president addresses various factors influencing the sports car sanction today, including how it effectively coordinates with 18 auto manufacturer partners, a new global set of regulations for one specific class, and a true ladder system that offers opportunities for drivers and team members alike.
John Doonan always wanted to work in sports car racing. From his teen years helping out with his father's fledgling race team through a college and graduate school education in business administration, his goal was always clear. 
After college, Doonan rose through the ranks to lead Mazda Motorsports in its glory days of both amateur and professional competition. Now he's working the same energy and vision for professional sports car racing as president of IMSA. From adopting hybrid prototype racing cars to integrating the latest sports cars into an existing framework, Doonan keeps his focus on productive partnerships to make sure there's room for automakers, parts suppliers, teams, and drivers around the IMSA table. 
Doonan took over as president of IMSA in 2019, just in time to see much of racing shut down in the wake of the pandemic. But rather than sit idle, Doonan and IMSA used the time to make plans for the continued growth of professional sports car racing with new, relevant machinery and a global plan of attack to allow teams and automakers to race the same cars in Europe, America, and around the world. Doonan recently sat down with PRI to discuss his current job and everything he's learned in almost two decades devoted to the business of sports car racing. 
PRI: You have devoted almost your entire career to sports car racing. Was that always your dream, or did you discover it along the way? 
Doonan: I always wanted to be in the sport some way or another. I thought I wanted to be a driver initially, just watching my dad and all of his buddies race starting in the early 1970s and throughout the 1980s. But really, I got passionate about the business side of the sport in the mid-80s. At that time several of the guys that my dad raced with started to "go pro." They went into things like the Star Mazda series or IMSA RS series, or ultimately some went into World Challenge. So in my spare time in high school and then college, I was building out these very rudimentary sponsorship proposals, but that was where my passion started for partnership.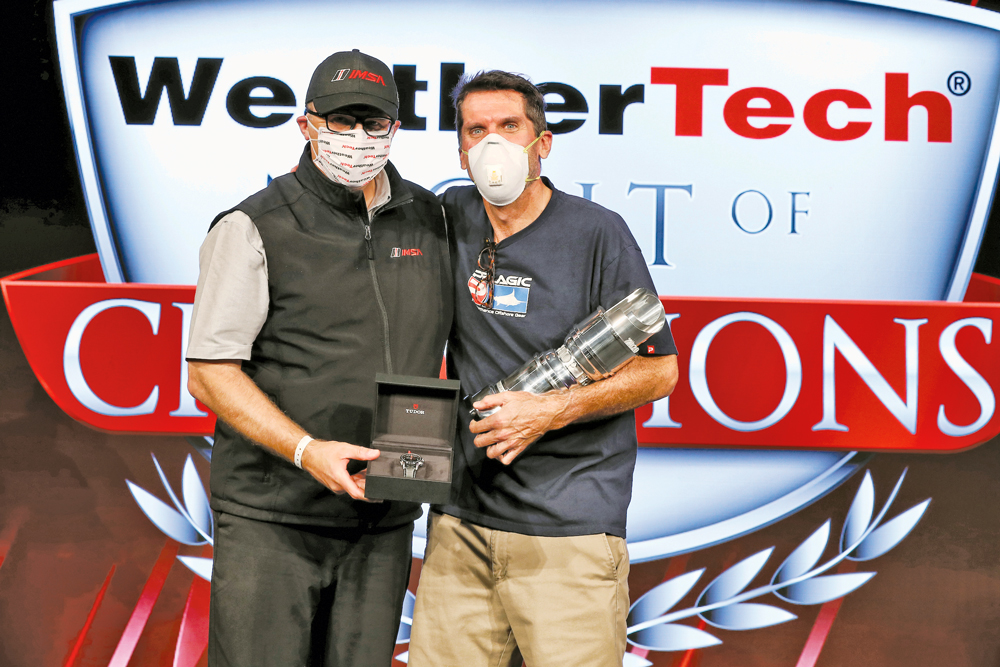 PRI: Did you find that working in the business side of motorsports, where the sausage is made, was different from what you expected it would be?
Doonan: Growing up around the grassroots side of the sport, I knew that that's what drove the business because I had studied Mazda so much that I knew that customer racing really drove the ability for several manufacturers. Toyota did it that way, Nissan did it that way. So when I got there, it was a validation of that business model. When I got that opportunity at Mazda, it was time to execute and continue to model what we did there based off of what I had seen those other OEMs do so successfully.
PRI: Did anything surprise you when you started working in racing? 
Doonan: I always knew taking a program to the top level of the sport was no small task, and it was going to take a lot of resources on the financial side. You have to realize how hard it is to build a proper value equation for corporate partners. That was a big learning curve, and I was honored to have a lot of folks who coached me on what it was really going to take to make sure that the programs were sustainable by true value, whether that was television broadcast value or on-site fan activations and things like that. The biggest surprise was the reality of what it took to be at the top.
PRI: Your time at Mazda coincided with the best days so far for that brand in American racing. Spec Miata became an SCCA national class in 2006, right after you took over as director. Then, there was the entire ladder program with Road to Indy, Road to 24, the MX-5 Cup series, and the iRacing program. Are there any of those that you can point to and say, "That was my baby. That was my project and I did those things?"
Doonan:  It was all a team effort, to be candid. I'm proud of what we did, but it was never in any way just about me. Robert Davis was a great visionary. I was honored to learn from him. We had a really good, small group of passionate racers running a car company. Most companies say, "We go racing, we sell cars." And in our case it was, "We sell cars to afford to go racing."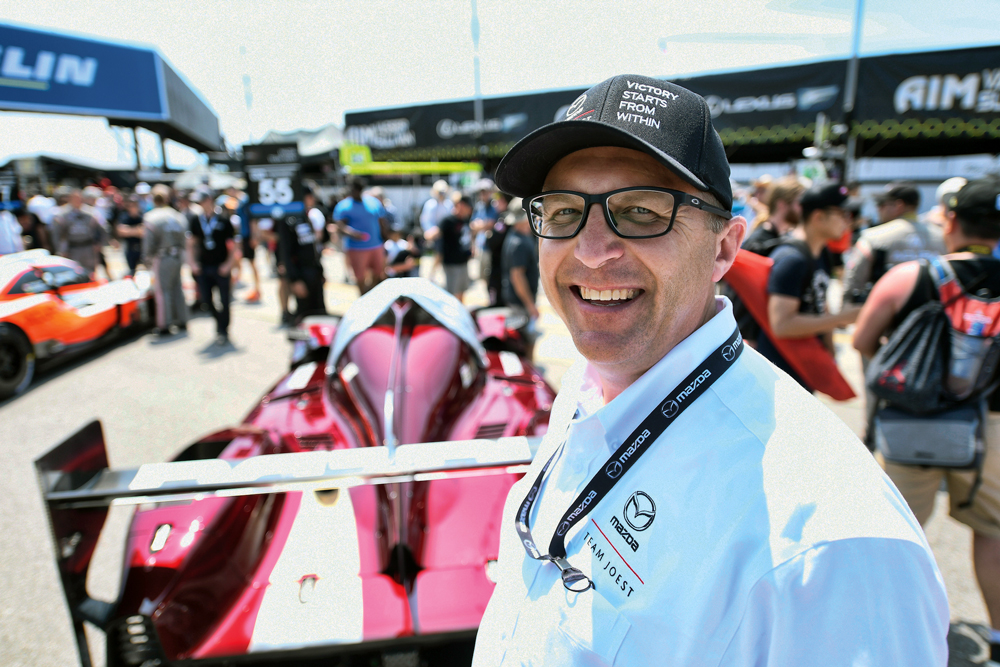 PRI: When I look at IMSA today, I see that it now has a pathway to Le Mans. That has a very familiar ring to it. So, I assume that's something you brought to IMSA when you came over?
Doonan: There was a lot of work by a lot of people before I got here. I think there was always this vision that you could start out in an IMSA single-make championship, like Porsche Carrera Cup, or Ferrari Challenge or Lamborghini Super Trofeo; fortunately we were able to add MX-5 Cup into that mix, and get your feet wet in a single-make series. Then you can step into a downforce car and go into Pilot Challenge where there is multi-class racing, and then ultimately move up to the WeatherTech series.
So there is natural driver development and, frankly, engineer development and team and mechanic development. We're seeing more and more teams that have a Porsche Cup program, then go up into Pilot Challenge and into WeatherTech, like John Wright of Wright Motorsports. Team Hardpoint, one of our newer teams, is doing that. Compass Racing has done that. A lot of teams use this pathway. Now that we have global convergence on the rules, these teams, these drivers, and the engineering talent can start out at the early steps of the pyramid and achieve a bunch of dreams for young men and women to see motorsports on a global scale.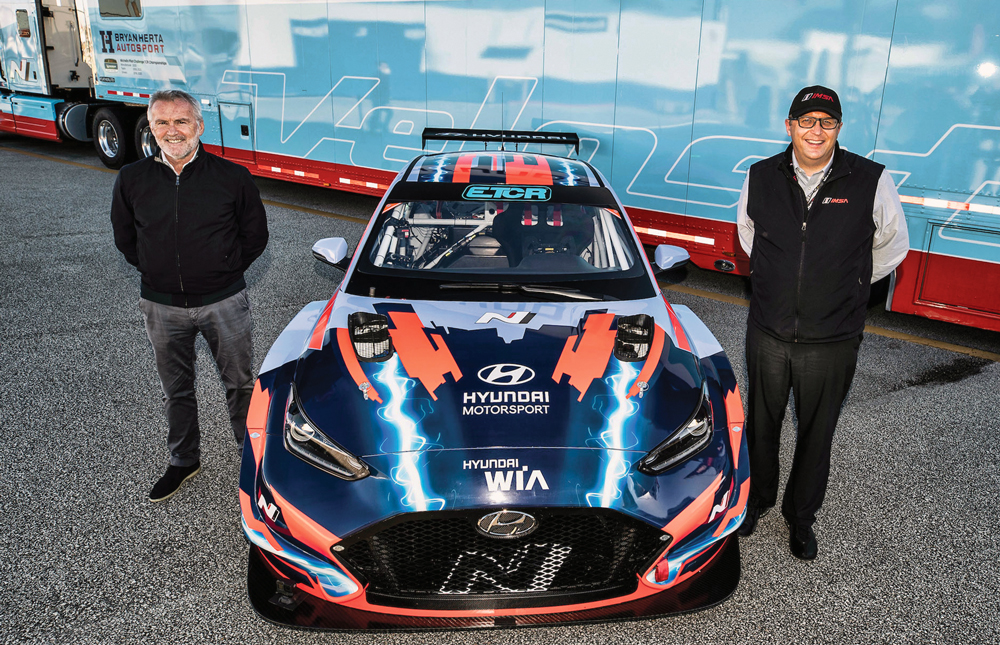 PRI: People tend to think of these ladder programs as being for drivers, but you're saying it's also for those people who are running a business, or anyone who wants to make a living in racing?
Doonan: You're 1,000% correct. I think what's so rewarding to see here at IMSA now is whether you're a driver, on-the-box engineer or strategist, a mechanic, a PR person, or a team owner—if you have a racing dream, it can become reality by starting out at the grassroots level, and then finding the right pathway to the top. It's way more than just driver development. Today you're seeing team owners in some of our single-make championships finding a way to grow their business at the higher levels.
PRI: At IMSA you're working with a lot of different automakers. Do you think your time at Mazda gives you better insight into what they need? 
Doonan: One of the values I wanted to bring to the table was the fact that I had walked in the shoes of a participating OEM for 17 years, and [I had] the perspective of operating a race team. Even though the OEM program I represented was a "factory" team, it was small enough that I had to operate it like it was my own personal team. You get to understand budgets and things like that right out of the box in terms of lodging and travel and salaries and spares and all those types of things.
PRI: Diving in a little more deeply into what's going on in IMSA these days, there's some exciting stuff. The Le Mans Daytona Hybrid class, for example. You have announced Cadillac, Acura, Audi, BMW, and Porsche participation. That's a good list of heavy hitters. What does this class mean for the WeatherTech series?
Doonan: We have 18 OEMs that are partnered with IMSA overall. Then you have five of them participating in the top category. It's an opportunity for those OEMs to bring their brand and their styling to the table and tell more of a brand story. Obviously, an additional part of that brand is the powertrain. So they get to choose their engine. For us and for the OEMs, it's that first step toward alternative power when we add in the hybrid system.
We've done it in what we like to consider a cost-effective manner. In order to run at the top, you choose one of four chassis constructors. You style your body to tell your brand story, you choose your engine, and then we have a single source or, I don't like the word, but a spec hybrid system. For us it's essentially Daytona Prototype International 2.0. 
The extra icing on the cake is the partnership with the ACO and the FIA. We've now found a way for LMDh to be a global set of regulations, such that the OEM can choose to compete with the same equipment in IMSA competition and in places like Le Mans and in the World Endurance Championship. Once again, it's about cost efficiencies and the ability to design and develop one car that's eligible for any of those series around the world.
PRI: Was it tough to hammer out that agreement to get FIA and ACO and IMSA all on the same page and working with the same cars?
Doonan: Any time you do something that's global, any time you do something that has that much at stake, it definitely takes a lot of work. Frankly, it started with a vision of DPI, and that starts with our chairman Jim France and his vision, but then it became a homework assignment for the technical team. That's both the IMSA technical team, the ACO, and the FIA technical teams to find a way for this platform to be able to compete globally and compete on the same level playing field with the Hypercar platform. 
In the end it's best for everyone to have the rules be aligned. If you look at a company like Michelin developing a tire that is eligible for competition all over the world, that's pretty impressive. When it comes to the WeatherTech SportsCar Championship, we can welcome manufacturers from around the world that know that maybe outside of changing number plates and required series details, they can compete with the same equipment.
PRI: Are you looking forward toward all-electric competition?
Doonan: We are definitely studying it. We all believe we're still in the entertainment business, so whatever we do, we want to have it be exciting for our audience. We also want to be relevant with all of our platforms, and that is really driven by our 18-plus auto manufacturer partners. We want to make sure that when we're putting on a racing championship, it's cost-effective, it can be used as a marketing tool or a laboratory to showcase their technologies. Those are really the three components, and we are looking at ways that we can do that, perhaps in a consumer-identifiable demonstration race. So it'll be driven by the market, but we are studying a bunch of options there and we'll see what the next two, three, five years holds in that regard.
PRI: What do you think are the biggest challenges facing IMSA today? What keeps you awake at night? And do you have a plan to meet those challenges?
Doonan: More than just facing IMSA, I think across the auto industry, one thing that is a challenge but it's also a major opportunity, is identifying the next generation of our audience. You and I are passionate about cars, we're passionate about the motorsports industry, and I think it's incumbent on us, all of us, to try to continue to tell stories, put on unique events, and introduce our passion for the sport and for automobiles in general to the next generation. That's obviously getting our product in their hands, whether that's through social media, digital advertising, the television broadcast that we have on NBC. It's also getting them to come to one of our race events or taking our cars to pre-event promotions.
We did an awesome event called Thursday Thunder at Long Beach in September of 2021, where a bunch of IMSA cars were on display, I think 10 or 12 of them total. It was the night before we were on track. We were seeing families and young people there taking in that content. It gives me energy. Then I think we need to continue to simplify our message in the sport in general. The multi-class racing that we have in IMSA is something that we are passionate about, with GT cars and prototypes. We have to continue to educate that new audience on how exciting it is, and also have them fully understand what is happening in the show that they're seeing. 
PRI: To turn that last question around, what do you think are the most exciting opportunities in sports car racing? What should we be looking for on the horizon?
Doonan: There are two stages for us. It starts in 2022 with GT racing. We have taken a leadership position around the world by having FIA GT3 specifications drive our GT category in 2022 and beyond. So we'll have GTD or GT Daytona PRO, which allows pro driver lineups, and then GTD as we know it today, which is a combination of a pro driver with an amateur driver, or driver rating of a bronze or silver. That really drives both the customer side of GT racing and a team that wants to run a pro lineup, that might have a little bit more corporate support from an OEM.
Then in 2023, with stability in the GT category, we welcome in the new prototype category at the top. We're excited about that future and I think we're going to continue to gain momentum with all the storytelling around the different brands that are competing. All of us are really hyped and have a lot of energy about 2022 and 2023. Then, I think 2024 is where we hit our full stride. When we see all the manufacturers that have committed to run in the top category will be on-site. So the future is very bright.
PRI: Is there anything we haven't covered that you'd like to tell our readers about?
Doonan: I think within the audience of PRI Magazine, there's a variety of folks that play different roles in the industry. It's certainly our hope to be a platform for people who want a career in this business. I would say a sustainable career. Regardless if they're working at a supplier to the industry or whether they themselves are a participant, whether that's on a race team or in another manner, IMSA wants to be a place for people to pursue a long-term career in motorsports, and we're excited about playing that role.