Race Team Confidential: Team Midwest Miata Parts—Chris Armbruster, Columbus, Ohio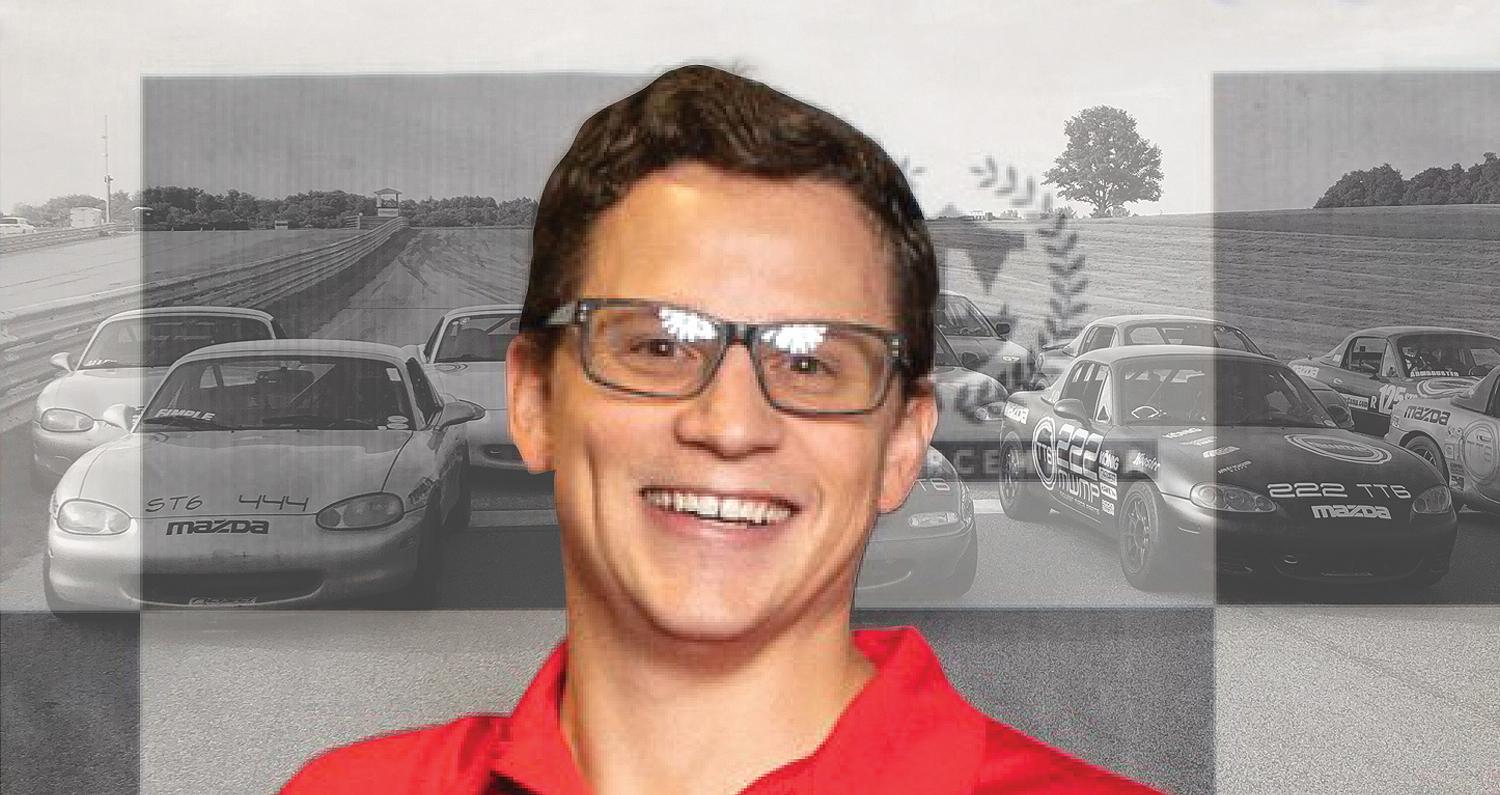 With multiple irons in the fire, this "motley crew" of Miata specialists is looking forward to a full—and successful—competition schedule in 2021.
Team Midwest Miata Parts started out as a father trying to help his son get into racing. Over the years it has blossomed into many friends and business relationships working together, propelling the team to several regional and national championships with NASA Great Lakes. The backbone of the team is Midwest Miata Parts (MWMP), a specialty shop that sells new and used OEM Miata parts.
Darren Fimple runs the team and the company. In addition to technical and parts support, he also provides trackside food and shelter. The current driver lineup with NASA Great Lakes (more than 10 strong) covers HPDE students, ST6/TT6, ST5, B-Spec, and Spec Miata. MWMP also supports a Miata drifter and a pair of Honda drivers.
This year, the team is shifting focus by adding more W2W competition-capable cars to our fleet. They will serve as rentals and backups for our team drivers. MWMP has been breaking down wrecked Miatas for a few years now, so the parts catalog is pretty robust. We are hoping to assemble competitive cars with the best of the best reclaimed parts. 
Our racing season is March to October, but our build season is November to March. This offseason we've had several builds to dial in. We have a few engine rebuilds; one 1.6-to-1.8 high-horsepower engine swap; a monster ST5 Miata in partnership with our sister tuner company Tarmac 88; and an ST6-to-Spec Miata conversion. It's going to be a busy winter in the MWMP shop.
The biggest hurdle we've faced as a team is limiting staff on the builds while COVID-19 continues to limit person-to-person contact. We have also been working on a donation build for FORCE Cancer Charity, but again, COVID-19 has been limiting that development and available people to work at one time.
As a team, we'll swarm the shop for a weekend, three to six people at a time, and we complete a car per weekend for the most part. Each team member has things they specialize in, like extensive Miata knowledge, welding, painting, tuning, car setup, photography, and cooking. To say we are a motley crew is an understatement, but we get results.
Personally, I'm working on a totally new build for 2021. I'm staying in my '90 Miata, but I've built a new zero-mile engine. I'll be using the highest compression OEM Mazda bottom end with a high-flowing head to support 150–170 horsepower, dependent on 93 octane or E85.
Additionally, I run a small non-profit called RaceCarCamp (RaceCarCamp.com). We aim to put one person on the track each year, fully funded, to learn what race car driving is like. We will go through the participant's car to refresh the brakes, change the oil, perform all the general track maintenance, and then enroll them in the NASA HPDE 1 program.
I'm looking for a student who lives in the northeast Ohio area, hasn't ever been on the track before, and knows how to change a tire. We can teach brake bleeding, oil changes, etc. We had hoped to launch in 2020, but COVID-19 pushed our hopes to 2021.
What we're most optimistic about in 2021 is running a full season. We ran reduced events with NASA Great Lakes in 2020 because the virus was in full swing. We are hopeful, however, that as vaccines deploy and people become more used to masks and hand washing, that we'll get to run a full season in '21.