Member Check-In: T Sportline
Image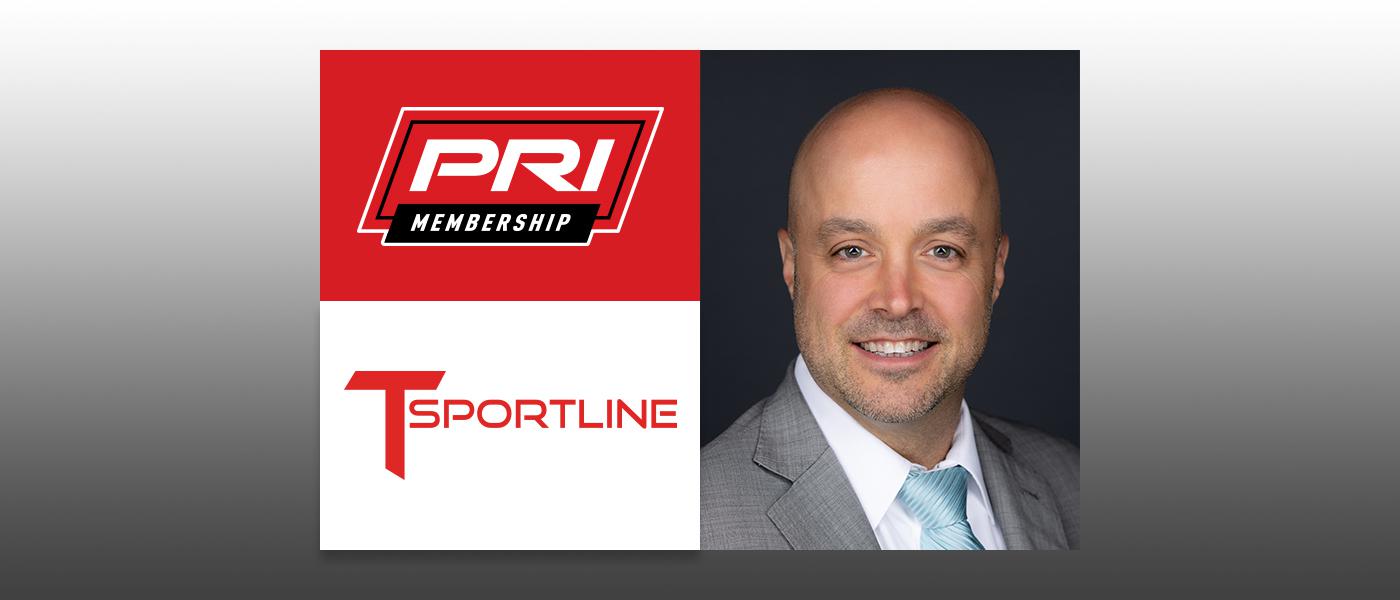 As the performance aftermarket expands from its traditional focus on internal combustion engines to now including vehicles with electric motors, Brian Reese of T Sportline is leading the charge to add performance enhancement options to Tesla owners.
Pushing the performance envelope into EV territory is the focus of this PRI Founding Member.
The North American performance industry started out in the 1940s with components like cast cylinder heads for the flathead Ford V8. It has been evolving continuously ever since. Scores of manufacturers develop speed products for engines that rely on carbon fuels. A few others are pushing performance boundaries into a new dimension by anticipating aftermarket needs for the new generation of electrified vehicles.
Among the leaders of this new wave of aftermarket performance is T Sportline, which advertises itself as the world's first, and leading, source of tuner components for Tesla vehicles. 
Operating from bases in Atlanta, Georgia, and Van Nuys, California, this PRI Founding Member offers a variety of products for these luxury performance EVs, centered on wheel-and-tire packages that address the physical realities of a Tesla's overall layout and capabilities. Beyond that, T Sportline markets Tesla model-specific exterior dress-up items, interior enhancements, and tools, all aimed at making Teslas tougher.
"We're primarily Tesla but moving into all types of EVs at this point," T Sportline CEO Brian Reese explained. "Our company started 13 years ago with a focus on Tesla; we got started before it was even cool to think about electric cars. We have almost 10 years of experience in that space. 
"Really, our mission has been similar to the traditional automotive aftermarket for ICE cars," he added, "in that we wanted to improve the performance and appearance of the vehicles. We have a respectful relationship with Tesla, but they're mostly focused on delivering cars. We've known them since it was just Elon and some guys."
Like traditional muscle cars, EVs benefit from the lower unsprung weight that a specialty wheel-and-tire combo can deliver, only the engineering parameters are considerably different between the vehicle types. "You have to specify products for use in EVs because the cars are heavier," Reese explained. "Our load rating for wheels is typically higher than what you'd find in a similarly sized wheel for ICE. We tend to have to make a higher-spec wheel that can survive on a Tesla because of the torque and the weight. You can't just take your ICE part and say it's good."
As such, T Sportline's business centers on modifying vehicles, with the potential regulatory roadblocks that the notion implies. For that reason, Reese made clear that T Sportline benefits just as strongly from PRI advocacy, particularly at the federal level, as any supplier specializing in internal-combustion power. 
"We share, just like people with ICE engines, in preserving the right to modify a car," he said. "We're a little different than ICE is. We maybe don't have the same EPA consideration as an ICE engine, but like anything else, I'm sure there are things waiting down the road for us, such as disposing of batteries, or modifying batteries on these cars, so I think we're comparing our interests to the ICE world in terms of preserving our rights to race."
T Sportline, in Reese's assessment, currently faces operational headwinds that are analogous to those faced by firms developing internal-combustion components. 
"We have the same challenges as everyone else," he said. "It's difficult to dance around COVID-19 delays and factory slowdowns. We've paid a lot on inbound and outbound freight, and for us, the OEMs making new cars for us to modify has been a challenge. There just aren't as many new cars as there should be."
Looking ahead, Reese cited the economy as yet another ongoing challenge. "We're coming off some really good years, but now have interest rates really going up. Hiring people is also difficult, especially to work in the office, not from home. We're a hands-on business here." 
The long-term outlook is nonetheless exceedingly positive for T Sportline as the acceptability of EVs continues to expand and performance opportunities grow. "We allow customers to personalize, to improve performance, and to support whatever means of activity they want to do," Reese said. "We do street cars to full-race performance, whatever suits somebody, and it's good to know that in the land of Tesla, everything is up for performance upgrades in just the same way that we've known in the traditional market. Most of it is street, only because it's relatively new, but NHRA has also created an EV bracket. Tesla has been routinely involved in autocross and road race and has really done quite well. Even in off-roading or overlanding, we're growing in that category as well.
"What's different is that the motorsports world needs to evolve around EVs like it did around ICE," he continued. "You think about drag racing: There's no such thing as a cubic-inch limit in the land of the EV. There will be some evolution there that I think will come along just fine. The cars perform extremely well. They have a very low center of gravity, you're never in the wrong gear, and they're typically all-wheel drive, with great stability management. They make you a better driver."