Stop Doing That…Do This Instead: Driver Development
Image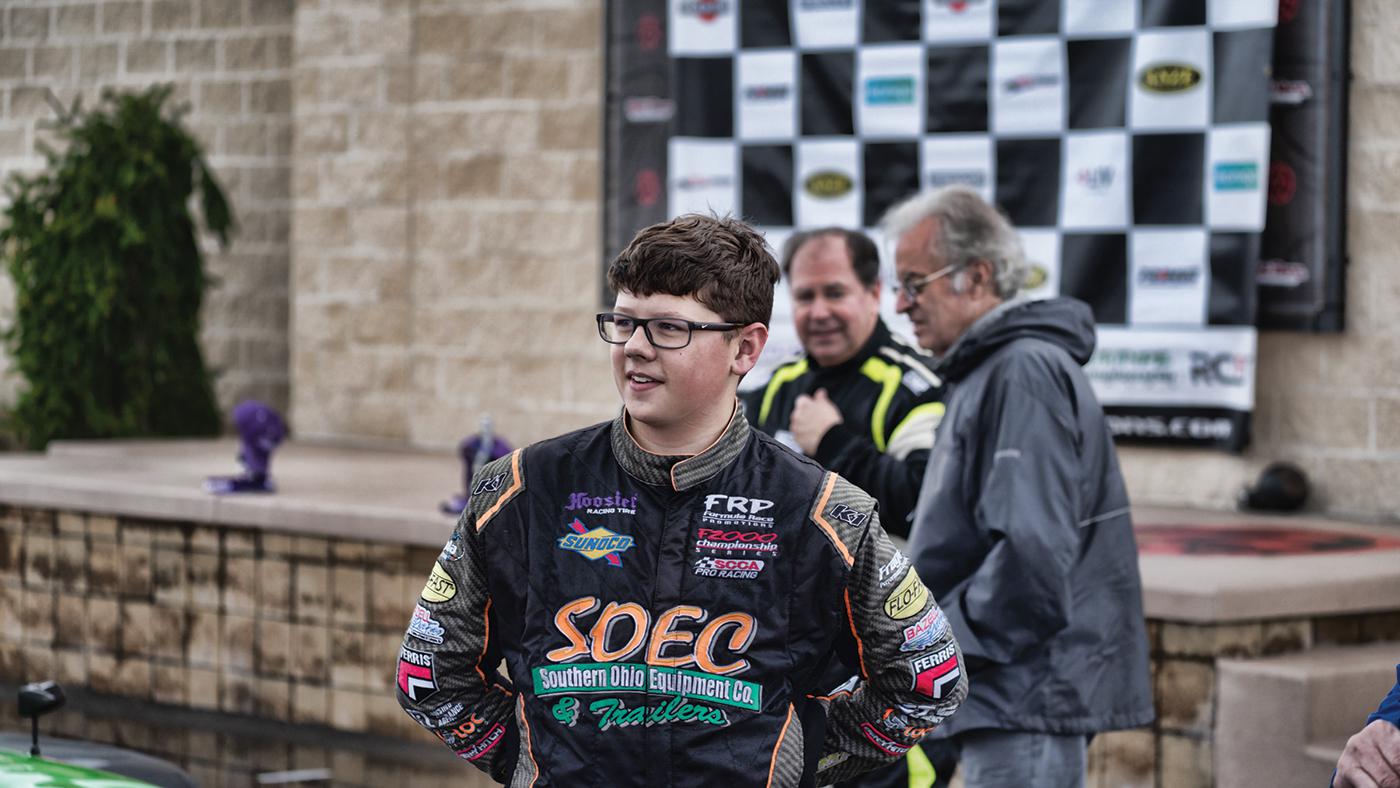 The most common mistakes parents make are spending money unwisely, not getting their child adequate seat time, and becoming "enamored with the glitter and glitz," said our source at Formula Race Promotions (FRP). "They're not focusing on the core competencies. These kids need to get their training where nobody is watching, like in Formula 1600." Pictured here is 14-year-old Austin Hill, 2021 FRP Formula Atlantic champion and FX Hoosier Super Tour champion.
An urgency to compete in the top echelons of motorsports often prevents young racers from gaining the experience needed to reach their full potential.
Auto racing is all about going faster than everyone else. And most realize that the best habits are learned young. Any effective driver-development program imparts skills from car control to self-marketing. However, it's the pure, going-fast part that can pose a problem.
It happens when a student is trying—or urged to try—to go fast too soon. The pace, and level, of development is crucial in determining whether a young driver ascends. Push too hard, and the results can be wadded-up equipment, impatient backers, and a terminally crestfallen prospective prodigy.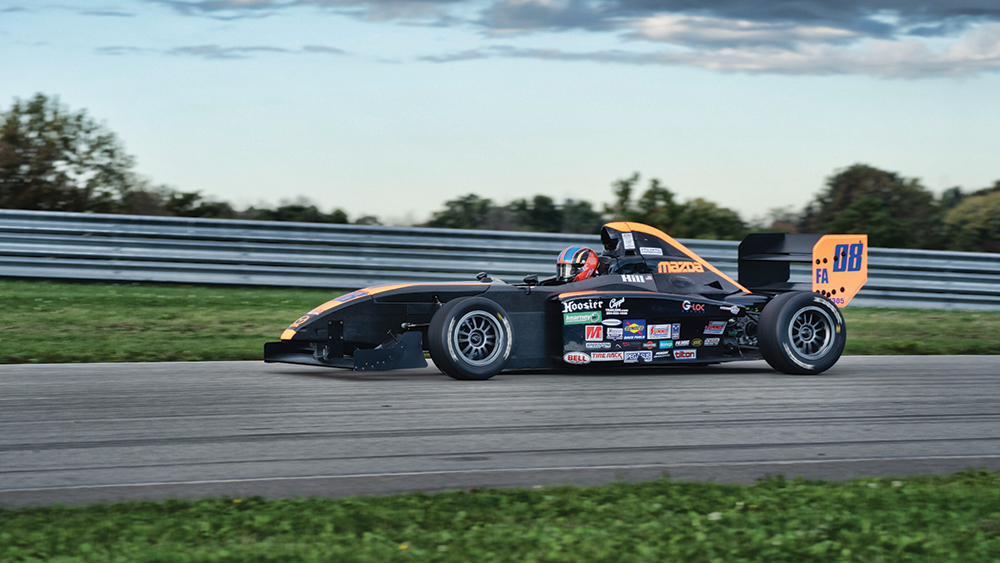 "A lot of the mistakes that the kids make really have more to do with the parents," said Michael Faulk of Lee Faulk Racing and Development, Denver, North Carolina, which has counted Tanner Gray, Anthony Alfredo, and Kyle Larson among recent NASCAR aspirants. "At 13 years old, they don't really know what they need to be doing yet. The decision makers behind them—parents, sponsors, whatever—try to rush them through the ranks too quickly, figuring they've got to get them into the Truck series by the time they're 16. If they just stay in a Late Model or developmental program for two or three years, get a lot of good experience, they'll do better when they move up to the next level."
Alfredo enjoyed measurable success, even at the NASCAR Cup level, after spending three years in regional Late Models with Faulk. Those laps, more than simulator time, create a driver who can communicate effectively with a crew chief. "It's all about laps," Faulk said. "That and being at the shop. Those are the ones who get there."
Robert Wright, partner in Salem, New Hampshire-based Formula Race Promotions, sees the most fruitful path leading from karting through formula cars. He echoed Faulk's homily about being too upwardly mobile. "The really spectacular drivers, you see them coming at a very early age," he said. "They'll be noticed wherever they race. By definition, they almost have to come up through karting. One of the biggest mistakes happens when kids come out of karting and the parents, who aren't racers themselves, let them come out and they're not ready for it. They blow their money and then disappear."
Wright sees three commonly made mistakes: "Spending the money in the wrong place early, not getting enough seat time by not spending the money properly and getting enamored with the glitter and glitz. They're not focusing on the core competencies. These kids need to get their training where nobody is watching, like in Formula 1600."
At BMR Drivers Academy in Roseville, California, principal Bill McAnally has been doing NASCAR-centric training for decades involving drivers ranging from a young Clint Bowyer to Cole Custer, Chase Briscoe, and Hailie Deegan. A highly experienced mentor, McAnally emphasizes professionalism and patience with his charges.
"Drivers need to accomplish one step at a time, winning races at that level, before they move on," he explained. "Young drivers in a hurry move too quick, and then they're not successful. NASCAR has a great ladder system if they just follow the steps. Some win a race in a Late Model and then want to go to Trucks or ARCA. They have to earn their accomplishments at the first level first."
Assuming a young driver has IndyCar dreams, the accepted career path has been the Road to Indy program conducted by Andersen Promotions in Palmetto, Florida. The traditional ascent encompasses USF2000, the Indy Pro 2000 Championship and then Indy Lights presented by Cooper Tire. Development director Rob Howden said USF2000 is now so competitive that a new layer of training outside the official Road to Indy ladder, the USF Juniors, will use HPD-powered Ligier F4 chassis. Howden echoed the moving-too-fast caution, adding, "With each level of competition, drivers are faced with more, and more difficult, challenges. Going from karts to cars is much different because the car is dimensionally larger, so they struggle with close-contact racing, plus now they're dealing with aero, too.
"Do a significant amount of car testing and have the budget before attempting any wheel-to-wheel racing," Howden advised.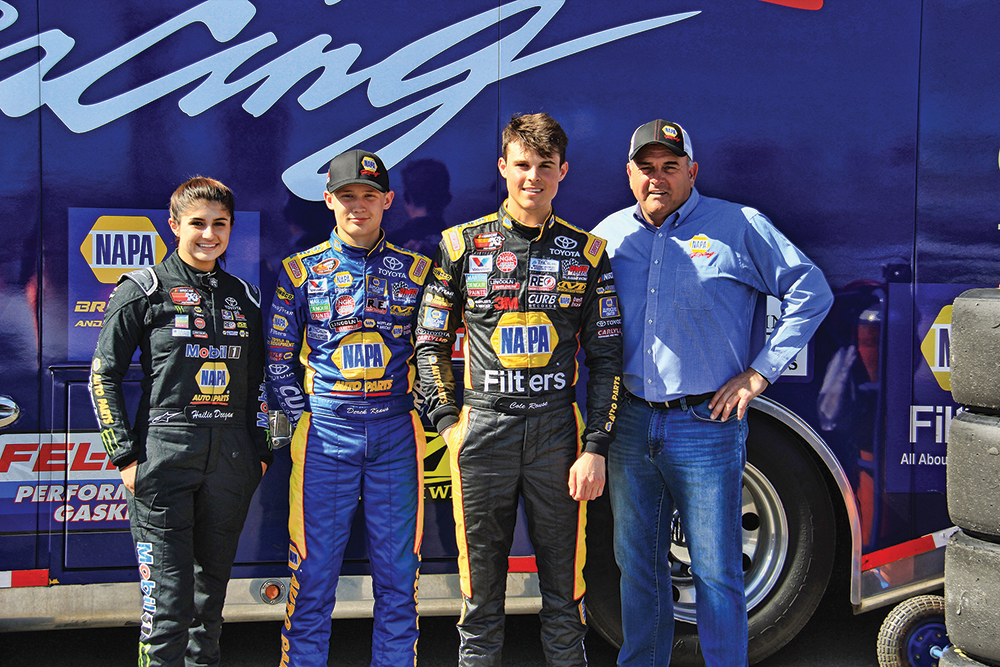 Road to Indy instructor Jeff Braun, a longtime race engineer and the father of NASCAR and IMSA veteran Colin Braun, takes Howden's logic considerably further: "Find a series where they do decently well, then drop back a couple of levels, and use the resources to test, test, test. The resulting wins, not consistent mid-pack finishes, will get a driver noticed.
"Nobody goes, 'Oh look, that guy ran 10th.' They have to win," he added. "Scrape the money together, drop back two series, and then go kick everybody's butt. That gets attention. If they can afford two or three Indy Lights races, my suggestion would be, do one race. Pick the race and the track. Then spend the money for the other two races to test there instead. Test like crazy. Dial it in. Know it perfectly. People will notice a podium out of that race because they exceeded everyone's expectations." 
SOURCES
Andersen Promotions
roadtoindy.info
BMR Drivers Academy
bmrdriversacademy.com
Formula Race Promotions
racefrp.com
Lee Faulk Racing and Development
leefaulkracing.com