Image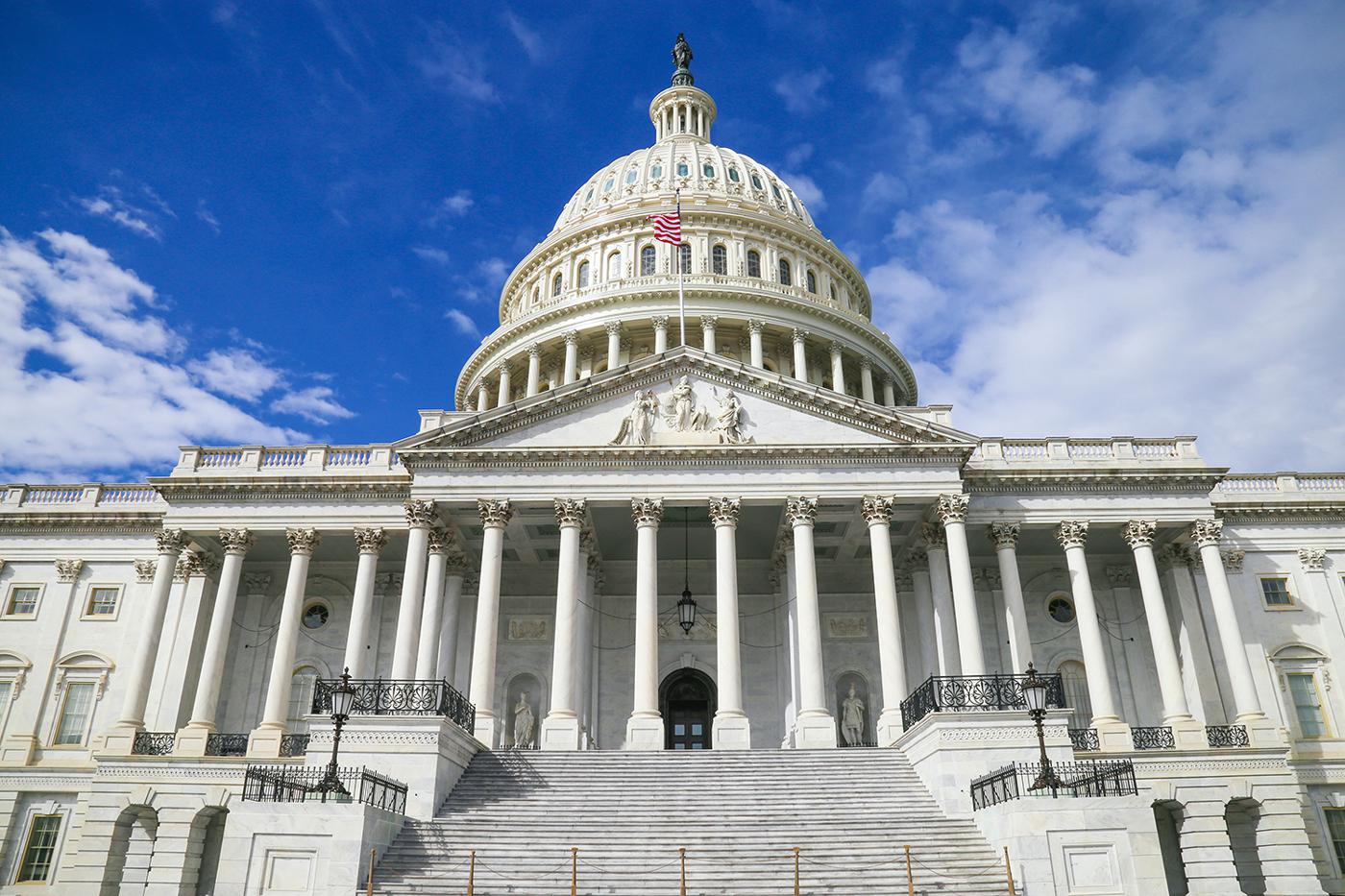 Tracking legal, legislative, and regulatory developments impacting the racing and performance industry.
PRI's Washington, DC-based advocacy team works continuously to protect race tracks, sanctioning bodies, and motorsports businesses around the nation. This month, we are tracking several initiatives, including ways you can support the federal RPM Act, as well as a California short track, plus an update on Japanese tariffs, lawmakers combating counterfeit goods, and a bill to support manufacturers in the Golden State.
Six (Easy) Ways You Can Support The RPM Act
PRI continues to work closely with key lawmakers in Congress, PRI Members, and the racing community at large to enact the Recognizing the Protection of Motorsports Act (RPM Act), H.R. 3281 and S. 2736. The RPM Act clarifies that it is legal to make emissions-related changes to convert a street vehicle into a dedicated race car under the Clean Air Act (CAA). The bill would also confirm that producing, marketing, and installing racing equipment on track vehicles does not violate the CAA.
The RPM Act enjoys strong bipartisan support in the 2021–2022 session of Congress, thanks to unprecedented grassroots advocacy by the motorsports parts industry and targeted outreach to lawmakers through Congressional site visits and meetings. However, it is imperative that we continue to keep pressure on lawmakers to pass the bill before the Congressional session ends on January 3, 2023.
"Congress is responsive when there is a sustained drumbeat of support for an issue. In order to pass the RPM Act into law, it is important that PRI Members and the racing community overwhelm lawmakers with calls and letters that reinforce that they must pass the RPM Act," said Eric Snyder, PRI's Director of Congressional Affairs.
Here are the ways you can support the RPM Act:
1) Call or send a letter to your lawmakers at: saveourracecars.com. A letter has already been drafted. It takes less than a minute to send it to all three of your federal lawmakers.
2) Sign a letter to your lawmakers on company letterhead. Email Snyder at erics@sema.org for a template and more information.
3) Post about the RPM Act on your company's social media accounts or pass out a flyer at your business events using the toolkit of digital assets at sites.sema.org/rpmtools.
4) Learn more about PRI's Political Action Committee (Performance Racing PAC) at performanceracing.com/pac. Performance Racing PAC allows PRI Members to support the lawmakers that stand up for racing in Washington.
5) Share a video (youtu.be/-V5tqQrWvL4) with your friends to educate them about how a bill, like the RPM Act, actually becomes law.
6) If you have a connection to a member of Congress or their staff, contact erics@sema.org to see how we can leverage this relationship to benefit the industry.

For more information, contact Snyder at erics@sema.org.
U.S., Japan Announce Update On Steel And Aluminum Tariffs
As an update to January's Advocacy Corner column, U.S. and Japanese officials have agreed to a tariff-rate quota deal to end the 25% tariff on steel imports from Japan. These tariffs have been imposed since 2018 under Section 232 of the Trade Expansion Act of 1962 on national security grounds.
Beginning April 1, the 25% tariffs will be suspended on up to 1.25 million metric tons per year of steel imports from Japan.
In 2019, the U.S. had imported 1.1 million metric tons of steel from Japan. This was significantly less than the 1.7 million tons imported in 2017 before the tariffs were imposed.
"This is likely to make it more attractive to import steel from Japan. But it's important to note the tariffs are only suspended on up to 1.25 million metric tons per year of imported steel," Snyder said.
In addition, the new agreement does not cover aluminum imports, which are still subject to 10% tariffs.
Separately, the U.S. and the European Union have agreed to a quota system for ending the steel and aluminum tariffs in 2022. As of early March, negotiations were underway to end the metal tariff disputes between the U.S. and the United Kingdom.
House Passes Act Designed To Combat Counterfeiting
The PRI and SEMA-supported "INFORM Consumers Act," H.R. 5502, has passed the U.S. House of Representatives as part of the "America Creating Opportunities for Manufacturing, Pre-Eminence in Technology, and Economic Strength Act of 2022" (America COMPETES Act), H.R. 4521. The INFORM Consumers Act is designed to protect Americans from criminals who sell counterfeit and stolen goods through online marketplaces and would require high-volume third-party sellers to disclose the full name of the seller or company, its business address and its contact information, among other requirements.
The U.S. Senate did not include the INFORM Consumers language in its version of the COMPETES Act. As the House and Senate seek to reconcile the differences in the two bills, PRI and SEMA are advocating for passage of the INFORM Consumers Act. These efforts are in coordination with the Buy Safe America Coalition, a group of retailers, consumer groups, manufacturers, intellectual property advocates, and law enforcement officials who support efforts at all levels of government to protect consumers and communities from the sale of counterfeit and stolen goods.
"We are alarmed by the danger posed to unsuspecting consumers when they purchase what they believe to be legitimate auto parts and equipment," said Daniel Ingber, SEMA's Vice President of Government & Legal Affairs. "The reality is that major sources of counterfeit products are Internet consumer purchases that arrive in the United States via postal and overnight carriers. We are confident that, by passing commonsense legislation like the INFORM Consumers Act, we can stop these bad actors from selling dangerous counterfeit automotive parts and equipment to unsuspecting consumers."
In recent years there's been a rise in the sale of counterfeit automotive parts on online marketplaces, posing a threat to the safety of U.S. consumers. The coronavirus pandemic has exacerbated the issue, as traffic toward e-commerce has grown and current regulatory standards fail to hold third-party marketplaces accountable.
A recent study published by the Buy Safe America Coalition found that illegitimate imports entering the U.S. cost domestic retailers nearly $54.1 billion in sales annually. Additionally, over 39,000 jobs in wholesaling and 280,000 retail jobs—paying over $13.6 billion in wages and benefits to workers—were found to be lost due to counterfeit production.
The U.S. House-passed America COMPETES Act is the counterpart to the U.S. Senate-passed "United States Innovation and Competition Act of 2021" (USICA), S. 1260, which did not include the INFORM Consumers Act. The House and Senate are expected to conference the two bills and reconcile their differences. PRI will advocate for inclusion of the INFORM Consumers Act in the final consensus bill produced by the two houses.
For additional information, contact Eric Snyder at erics@sema.org.
CA Bill Erases Sales Tax On Most Equipment Purchases
California Assembly Member Tim Grayson (D-Concord) has introduced PRI- and SEMA-supported legislation (AB 1951), which would create the California Manufacturing Attraction and Development Exemption (CA MADE). The CA MADE exemption would eliminate the sales tax on most manufacturing equipment purchases.
If it's enacted, California would join 38 other states with full exemptions on manufacturing equipment from sales and use tax. The CA MADE exemption would change the current, narrowly applied exemption, and focus on improving cost competitiveness to spur investment in California. Accounting for both local and state taxes, California's ranks among the highest tax rates in the country.
"AB 1951 will allow businesses to invest in the latest manufacturing technology, innovate faster, and expand their market share," said Christian Robinson, Director, State Government Affairs & SEMA PAC.
PRI Members and the racing industry are encouraged to register their support for the bill by visiting https://p2a.co/Cgf1U1H. For more information, contact Robinson at christianr@sema.org.
Your Support Can Help Save Calistoga (CA) Speedway
Officials have announced the City of Calistoga is preparing to purchase the Napa County Fairgrounds in Napa County, California, a move that would re-open the famed half-mile dirt oval Calistoga Speedway, best known for the annual "Louie Vermeil Classic."
The City Council has unanimously agreed to develop a proposal to purchase the entire fairground property, including the dirt race track plus a golf course, RV lot, and several buildings.
Calistoga Speedway, operated by the Hunt Family and HMC Promotions, first opened in 1938. Its "Louie Vermeil Classic" honors Calistoga resident and longtime racing enthusiast Louie Vermeil. The track has not hosted the event since 2018.
"Calistoga Speedway is one of the only half-mile dirt tracks in California, and it's been silent for years. Instead of competing at their local track, racers are often forced to visit other cities and states, and that has a negative impact on the local economy," Robinson said.
For more information about how you can support this initiative, contact Robinson at christianr@sema.org.
AZ Introduces Proposal Urging Congress To Pass RPM Act
Arizona's legislature has introduced a PRI- and SEMA-supported memorial (H.C.M. 2001) urging the U.S. Congress to pass the Recognizing the Protection of Motorsports (RPM) Act (H.R. 3281 and S. 2736). A memorial is a document presented to a legislative body and contains a petition or a representation of facts.
In short, Arizona lawmakers are urging Congress to pass the RPM Act, which guarantees the right to modify street cars, trucks, and motorcycles into dedicated race vehicles and safeguards the industry's right to offer parts that enable racers to compete.
Arizona race enthusiasts are encouraged to voice their support for the memorial by contacting lawmakers at https://p2a.co/hc8EZhP.