Ask the Experts: Supplying the Military
Image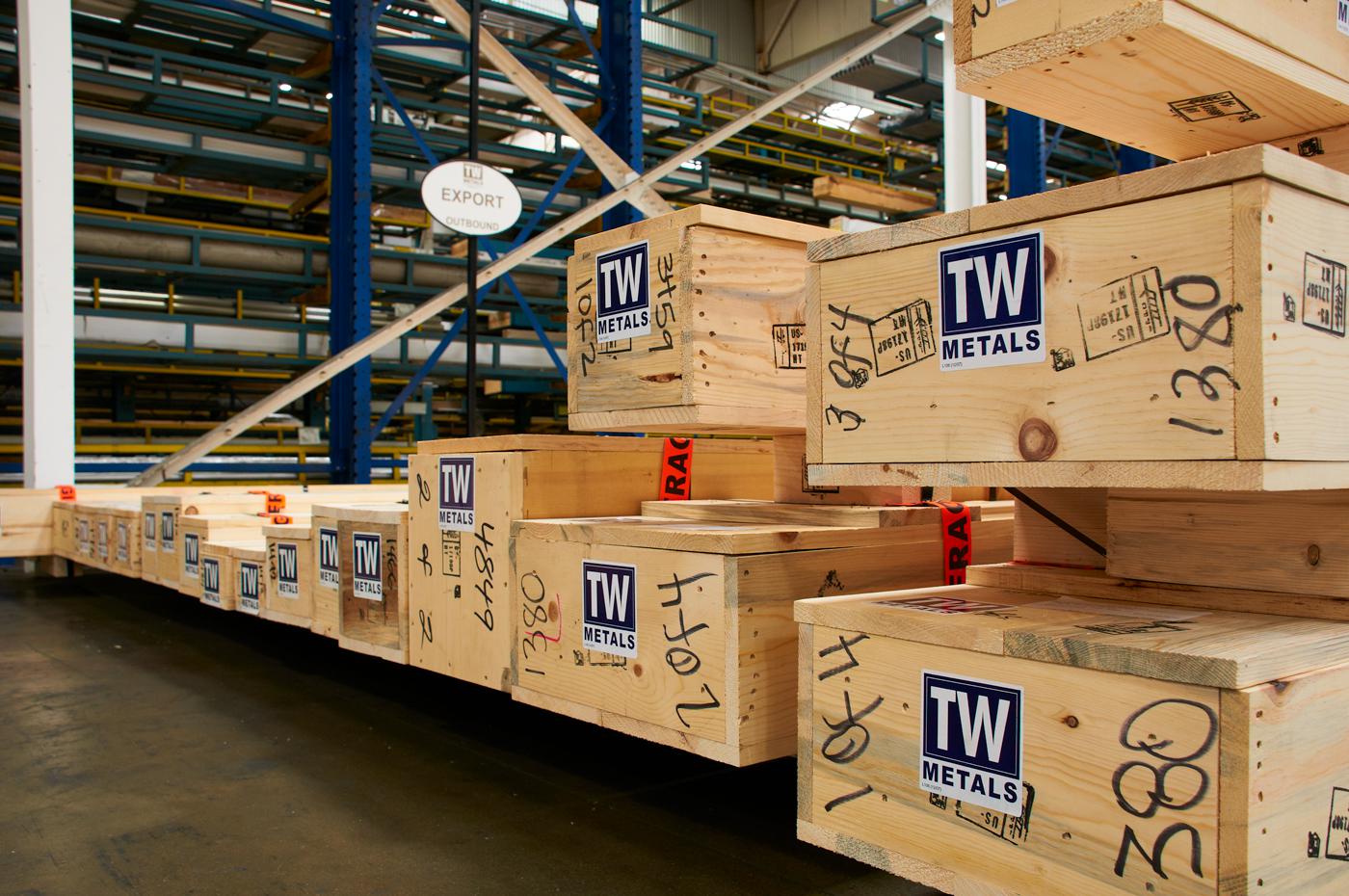 As one of only two "metals prime vendors" in the world, TW Metals supplies more than 300 agencies—including the US Navy, Air Force, and Marines—with different maintenance, repair and overhaul materials.
Partnering with defense agencies can be complex, but the right approach could help your company earn a portion of the
$345 billion in government contracts devoted to small businesses.
The numbers are compelling: "The government will spend $1.5 trillion this year, and by law, it's mandated that 23% of that has to be spent with small business," said Bob Mraz of TW Metals, Exton, Pennsylvania. That 23% works out to roughly $345 billion. And motorsports companies could be earning a portion of those government contracts.
Some already are. Security sensitivities and non-disclosure agreements make it difficult to get details in many cases, but businesses in the racing and performance industry, including several large race teams, have robust government and military contracts.
TW Metals, for example, is a "metals prime vendor," Mraz said, "one of only two in the world. We supply more than 300 agencies, including the Army Corps of Engineers, Navy, Air Force, and Marines, with the materials they need for maintenance, repair, and overhaul."
"A lot of motorsports groups are now supplying parts to the military and aerospace," added David Adams of Calico Coatings, Denver, North Carolina. "In fact, some of the largest teams are heavily involved with them. They have machining centers stilling idle, so engaging these industries has been an excellent way for them to fill the void in production."
According to Calico Coatings' website, among the services it provides to the military are coatings for ejection seat parts in Air Force T-38 fighter jet trainers.
Mraz believes that "almost anything the PRI constituents do, whether it's building chassis, doing heat-treating, repairing engines, refurbishing clutches, the government wants it. They are constantly searching for businesses to spend money with."
Those who attended the 2021 PRI Trade Show may have seen some of that outreach in a seminar, "Army Ground Systems: Overview & How to Do Them," put on by Thomas Vern of the US Army DEVCOM Ground Vehicle Systems Center (GVSC) in Warren, Michigan. "We figured there'd be some fertile ground there," said Vern, whose introduction to PRI came through David Miller of the North Carolina Motorsports Association. "We do want to engage that industry a little more, to see if we can start generating some momentum."
Specific Requirements
Building a relationship with the military does have its challenges. "Dealing with the defense industry is completely different from general industries," said Adams. "It requires a lot of research because they don't advertise or promote themselves like most companies. You're going to go through a lot of websites and a little detective work before successfully reaching the right company and the right contact."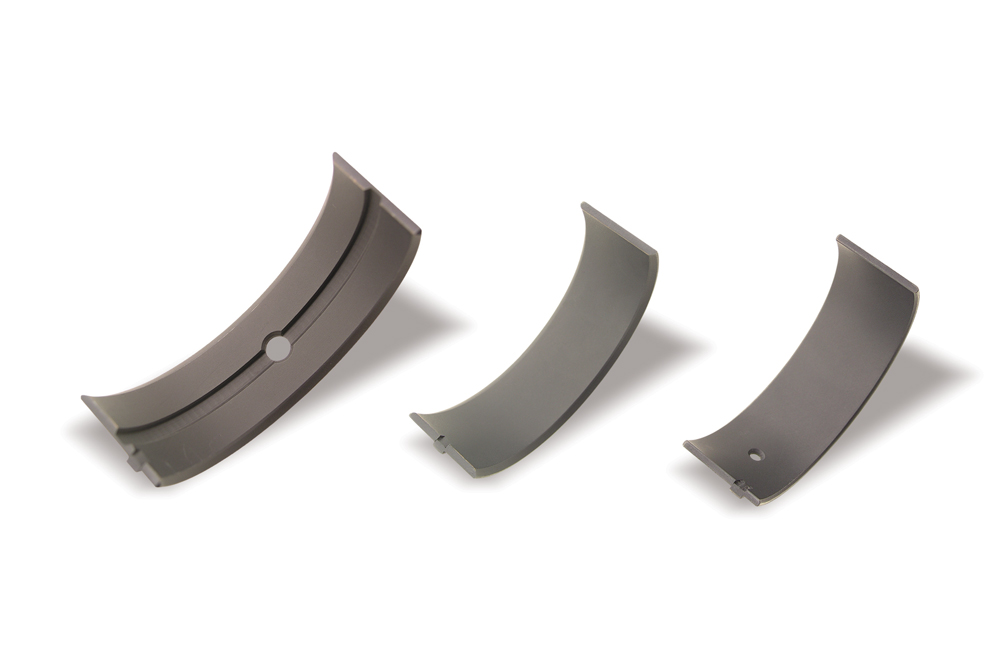 "It can be a tough space," Vern admitted. "We speak our own language. We have very rigid contract mechanisms. This is not doing business on a handshake deal. It is very different from a lot of work that small businesses do."
The key to successfully doing business with the military, Mraz said, "is to be visible and available." And the first step in being visible to the government is to register for a Commercial and Government Entity (CAGE) code, which can be done at sam.gov or through the Defense Logistics Agency's CAGE Program Office (cage.dla.mil).
"When registering, there are hundreds of classifications," Mraz said. "Pick the ones you're interested in and the ones you think explain who your company is to the tens of thousands of government buyers all over the world." Registering that CAGE code with the Small Business Administration "can greatly mathematically increase [your] chances of seeing opportunities and winning opportunities," he added. "Now you're in the game."
Before a company starts the search for potential opportunities, "it should understand that we're a very large organization," Vern said. "When talking about the Department of Defense, they would potentially be doing business with all of the services—Army, Navy, Marines, Air Force, Coast Guard, and even Space Force."
While each branch is different, "we do have some common structures," Vern noted. Those include science and technology organizations, "which are looking at how to develop new capabilities for our warfighters." Acquisition organizations "work to procure and upgrade existing equipment such as the JLTV [Joint Light Tactical Vehicle]. Most of the acquisition contracts are going to flow through very large contractors, such as Oshkosh Corporation or General Dynamics Land Systems. Small businesses can partner with those large companies primarily through their own acquisition organizations and their own purchasing arms." A third group, sustainment organizations, "are focused on sustaining existing equipment, such as a Humvee. Those contracts are often small and typically have a mandate to work with small businesses to the extent that they can. TACOM [US Army Tank-Automotive & Armaments Command] has a small business office to help with onboarding and help succeed in the spare parts contract world."
(Per its website, TACOM "manages the Army's ground equipment supply chain, which constitutes about 60% of the Army's total equipment. If a soldier drives it, shoots it, wears it, or eats it, we sustain it.")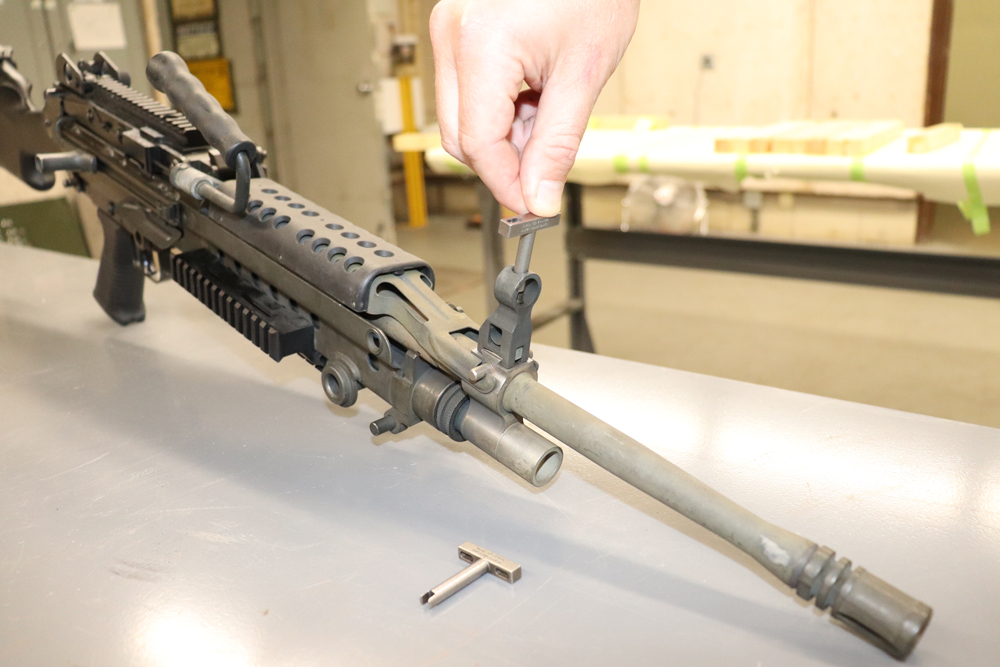 Key Strategies
Two key strategies can help a company navigate this sometimes-confusing system, Vern said. One is to attend Industry Day events, "which are held at least once a year by most of the major organizations. We use these events to communicate our needs and opportunities to contract. This will show a company where we're spending money, and it provides a chance for new industry partners to introduce themselves." (GVSC held its most recent Industry Days April 18–20 in Warren, Michigan, with the option to attend in-person or virtually.)
Vern's other recommendation is for a company to "find partners they can work with as they join the defense contracting ecosystem. Teams are usually more successful. Government contracting can become second nature, as obviously many companies get good at working with the government. However, it is very different, and a partner can help a newcomer learn." Industry Day events are a good place to network with potential partners, he said, as are similar events put on by state governments, such as Michigan's Defense Exposition (MDEX).
"Almost every state has an office to help businesses join the Department of Defense supply business," he added.
One takeaway Vern had from the PRI Show was that "the capabilities I saw on display fit more broadly than just ground vehicles. In fact, they may not fit ground vehicles particularly well at all. We tend to be heavy and have a lot of high-load components. The lightest vehicle is the Humvee, which is more than two tons. A lot of our components tend to be bigger and heavier than what the racing industry is used to."
Instead, motorsports companies may want to consider opportunities working with "robotic vehicles, which tend to be lighter, or the unmanned air vehicles (UAVs) and support equipment for the UAVs, or watercraft and undersea remote vehicles. And just general aerospace, especially aerospace ground support equipment. Those are all significant components of the industry that they may match up to that have nothing to do with wheels or tires."
In that regard, Vern encouraged racing and performance businesses to "back up and look at what expertise they really bring, what they're good at outside of wheeled vehicles. They might find a better match in a different space that gives them some different work to do."
Resources for Military Opportunities
• US Army Ground Vehicle System Center: usarmygvsc.com
• US Army Aviation & Missile Center: avmc.army.mil/Doing-Business-with-Us/
• US Army Tank-Automotive & Armaments Command: tacom.army.mil/osbp
• Official US Government Contract Opportunities: sam.gov/content/home
Other Transactional Agreement Consortiums
• National Advanced Mobility Consortium (NAMC): namconsortium.org/
• Defense Automotive Technologies Consortium (DATC): datc.sae-itc.com/
• Small Business Innovation Research: sbir.gov
SOURCES
Calico Coatings
calicocoatings.com
TW Metals
twmetals.com
United States Army Combat Capabilities Development Command-Ground Vehicle Systems Center
usarmygvsc.com