Image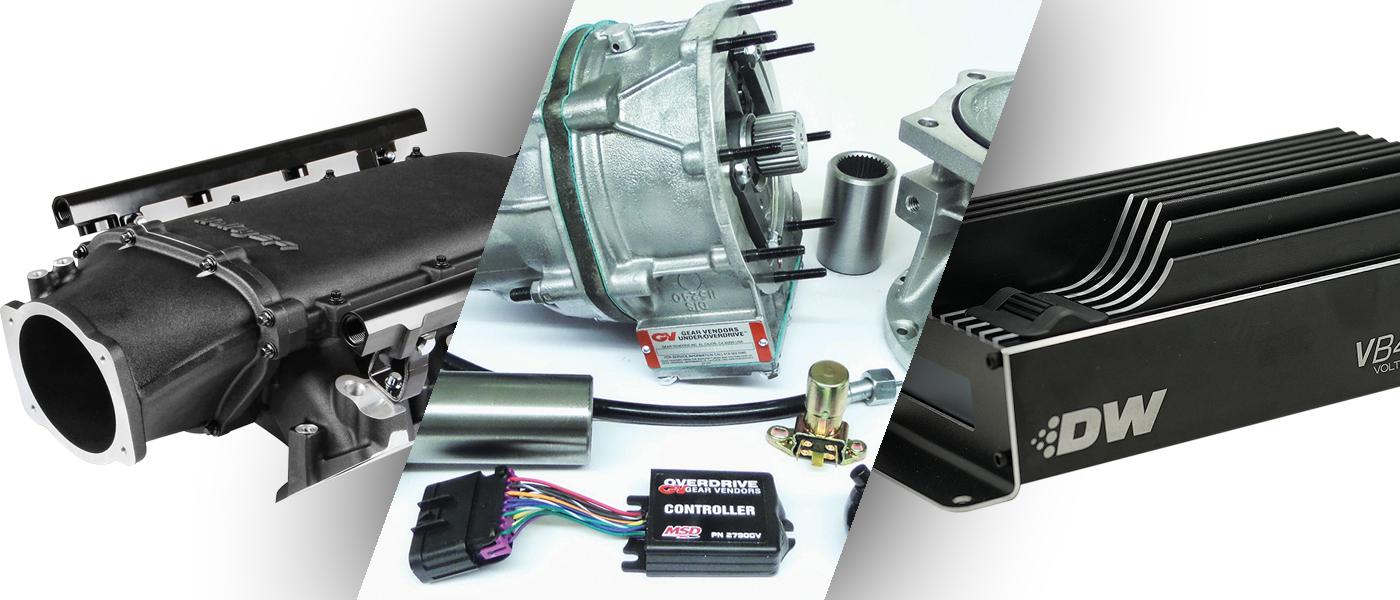 Hundreds of new product announcements cross the desks of PRI editors each month. Following are our top picks for May.
Striker Series Coil-over Shock Absorber
Aldan American
aldanamerican.com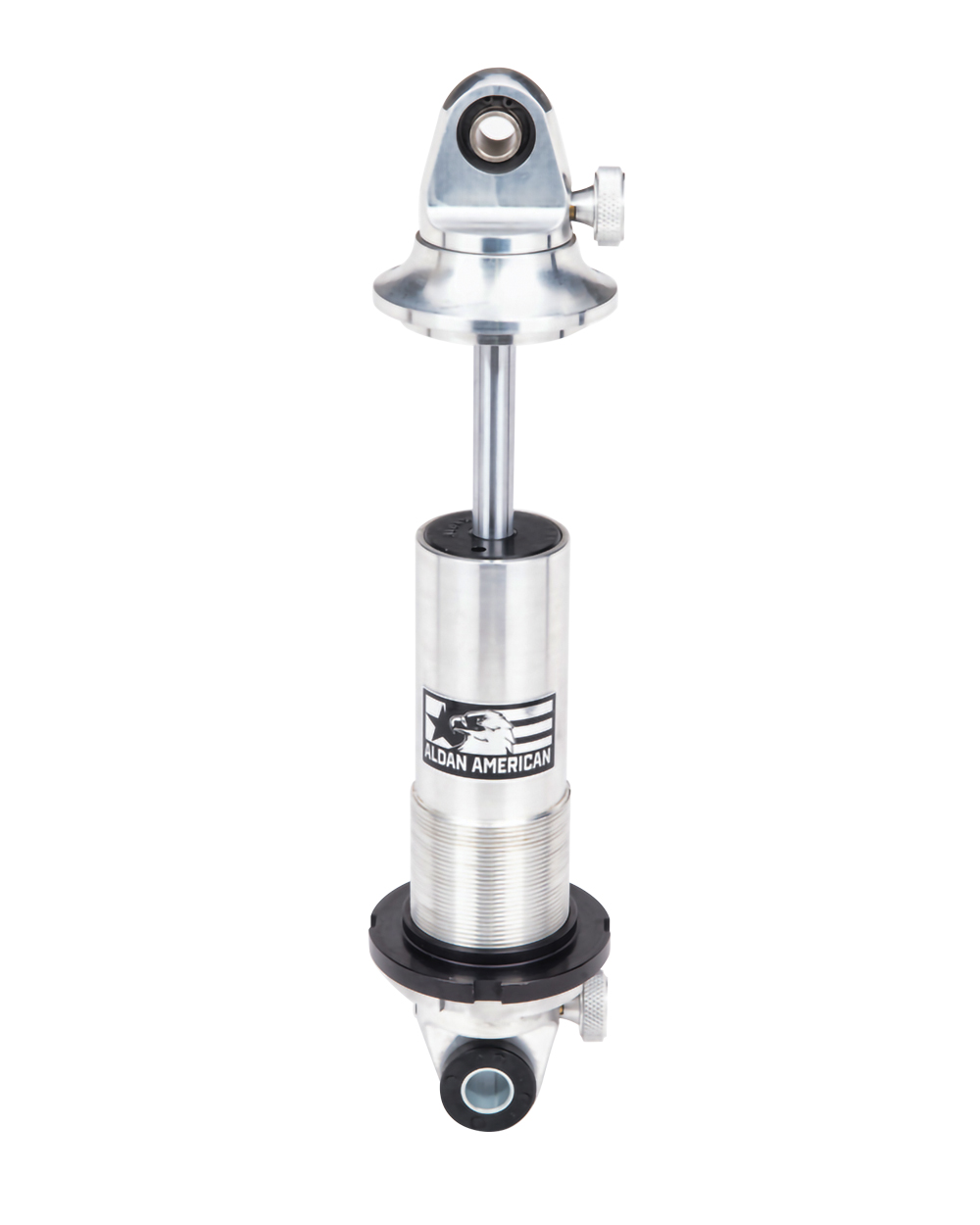 Now offered in a variety of lengths, the Striker series coil-overs from Aldan American in Signal Hill, California, gives chassis builders and tuners a wide range of independent settings for both rebound and compression.
"It could be used for autocross or a drag racing setup," said Garrett Harmola. "Or even a street car looking for greater performance through adjustability."
There are six compression settings and 11 rebound settings, providing a total of 66 points of adjustability.
"You can independently control the rebound and compression, and all of our coil-overs are ride-height adjustable," added Harmola. "You can raise or lower the car to get the stance you want."
The 2.0-inch shocks are designed to work with 2.5-inch coil springs. The shock bodies are constructed from billet aluminum, and bearings are used for the mounting.
These shocks are designed with universal applications in mind and come with all the necessary hardware for installation. Aldan also has the RCX line, which offers similar features but are application specific for the fitment. Contact Aldan for more information on the lengths available to match the suspension setup. —Mike Magda
LS3 Ultra Lo-Ram Intake Manifold
Holley Performance Products
holley.com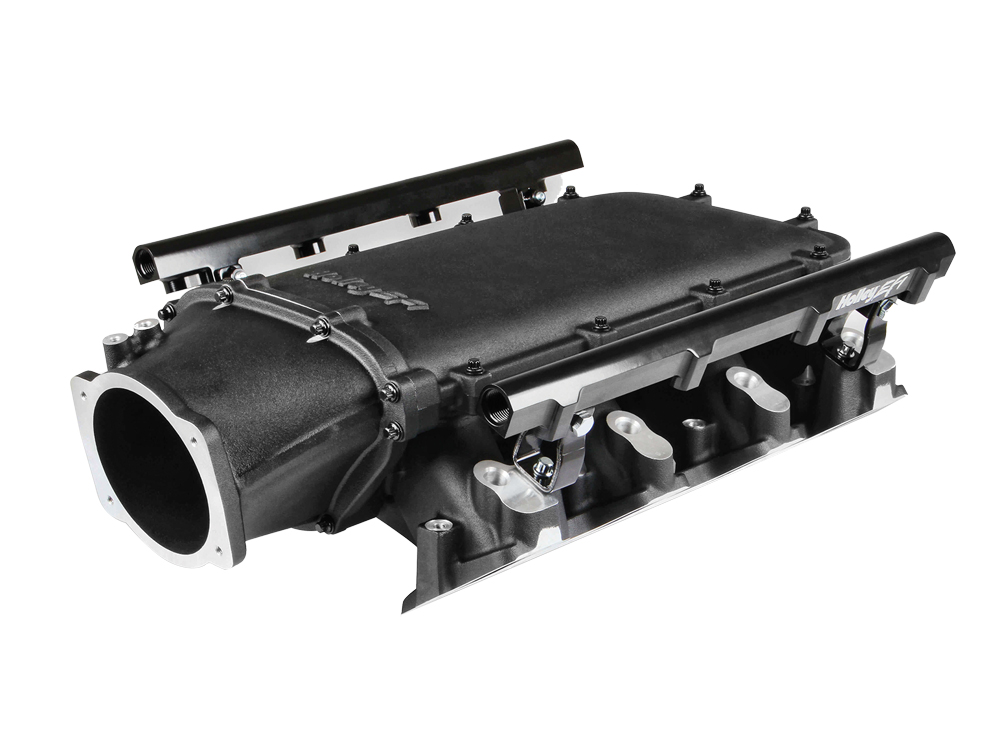 Available in multiple configurations, the Ultra Lo-Ram multi-piece intake manifold for GM LS3/L92 engines works well with boosted or naturally aspirated applications.
"A lot of people think this intake is designed for forced induction," said Mark Gearhart of Holley Performance Products, Bowling Green, Kentucky. "And it is. But it's a beast and makes awesome horsepower naturally aspirated."
Another driving factor in the design is hood clearance. It will fit under stock or slightly modified C6 Corvette factory hoods. The manifold base can accept either the Ultra-Low top or the Hi-Ram top if more plenum volume is needed.
"Because it's the same bolt pattern, an air-to-water intercooler can be put between the base and the top," said Gearhart. "It will have the overall height of a Hi-Ram intake with the function of an intercooler."
The Ultra Lo-Ram can also be fitted with either 16 or eight fuel injectors (either long or short style), and there is a burst-panel provision.
"For less than $900 you can have 16 injectors and a burst panel," continued Gearhart. "Those features would run more than $3,500 with a billet intake."
The intake is available in satin or black powder-coat finish. The front plenum flange has a 105-mm opening. —Mike Magda
VB40A Voltage Booster
DeatschWerks
deatschwerks.com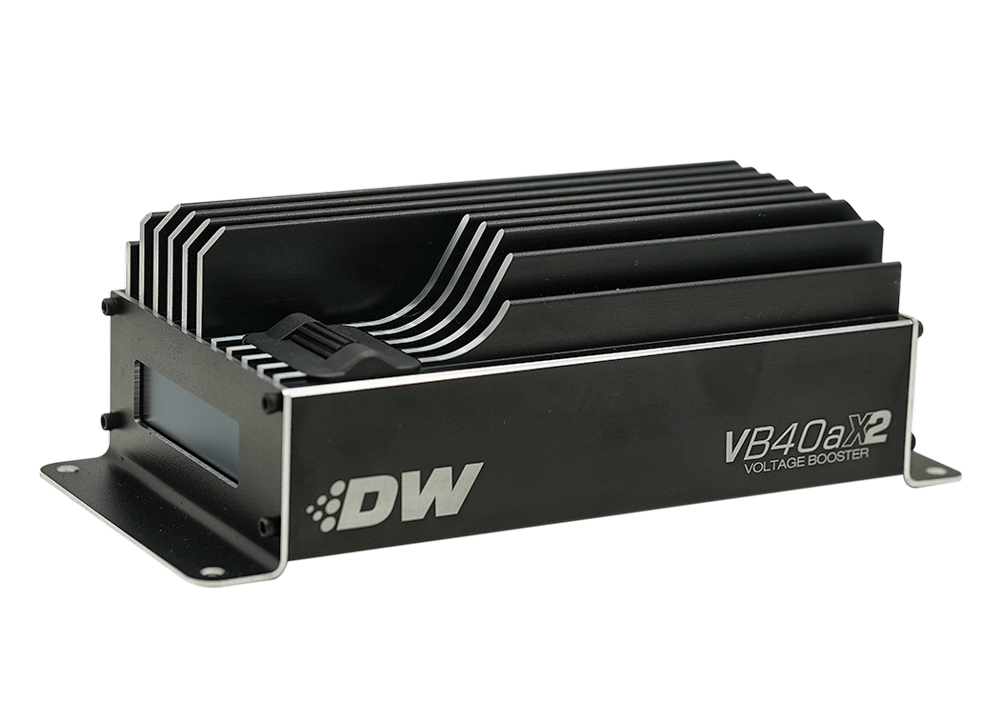 Voltage boosters are useful tools to increase fuel delivery when the factory electrical system is not capable of getting optimum efficiency out of the fuel pump. DeatschWerks (DW) in Oklahoma City, Oklahoma, now offers a pair of 40-amp voltage boosters that will help ensure sufficient fuel delivery, even in high-horsepower applications.
The VB40Ax1 is designed to work with a single fuel pump, and the VB40Ax2 is capable of operating two fuel pumps.
"The VB40A increases voltage to the fuel pump so it will flow more," said Krista Lamb. "You don't have to replace the fuel pump with a bigger pump to increase the flow."
The booster uses digital amplification technology and is rated for continuous use at 40 amps and 22 volts. There's also a brushless mode for continuous use at four amps and 26 volts. Unique to the VB40A is an all-digital display and roller-wheel switch, which is good news for those tuners who are frustrated with DIP switches that sometimes accidentally change the voltage settings.
"There's a very robust digital menu with access to all the settings," said Lamb.
More racers are switching to brushless pumps due to their capacity for higher voltage and more efficient operation. The VB40A has special settings for those pumps. Other features include password-protected lockout function and plug-and-play compatibility with DW brushless controllers. —Mike Magda
6373 and 6473 Torque Master Turbochargers
Turbonetics
turboneticsinc.com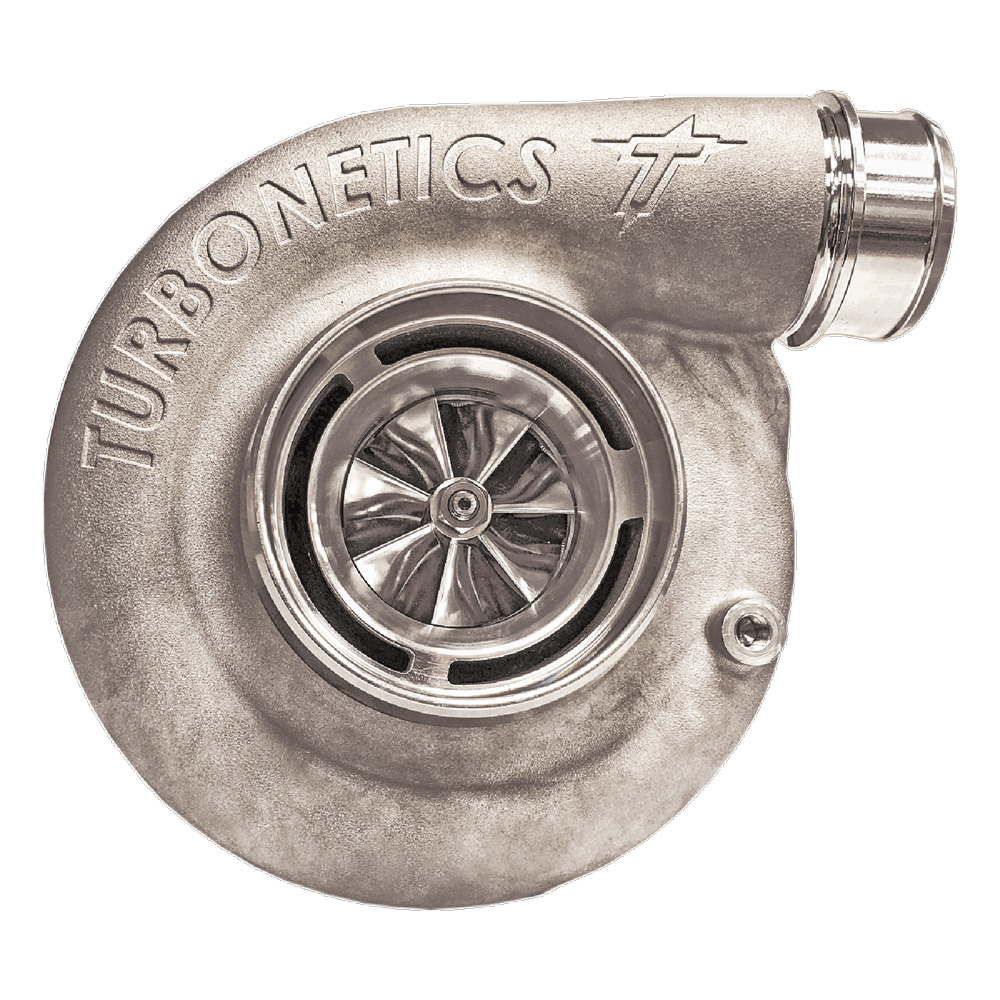 Designed for drag and pulling competition as well as racers who tow their vehicles with diesel pickups, the 6373 and 6473 Torque Master turbos from Turbonetics in Hebron, Indiana, are direct replacements for many popular applications.
"It's a super budget-friendly turbo," said Reggie Wynn.
Model 6373 sports a 63-mm compressor wheel and a 73-mm turbine wheel, while the 6473 has a 64-mm and 75-mm wheel, respectively. Both have a T4 V-band outlet. The A/R is .91 on the smaller turbo and 1.00 on the larger model.
"These are primarily for diesel applications, but there are some gas guys who will use them," said Wynn. "These are competitive with the Borg Warner S300/400 users."
The turbos feature a new billet compressor wheel with advanced aerodynamic design and a robust journal-bearing design. There's also an O-ring between the compressor housing and the compressor backing plate to eliminate any possible leaks.
"These turbos are a partnership of three companies: Turbonetics, Precision Turbo, and Melett, which builds OEM replacement parts. Those three engineering groups got together to design these turbos," added Wynn. —Mike Magda
Pro 600 Ignition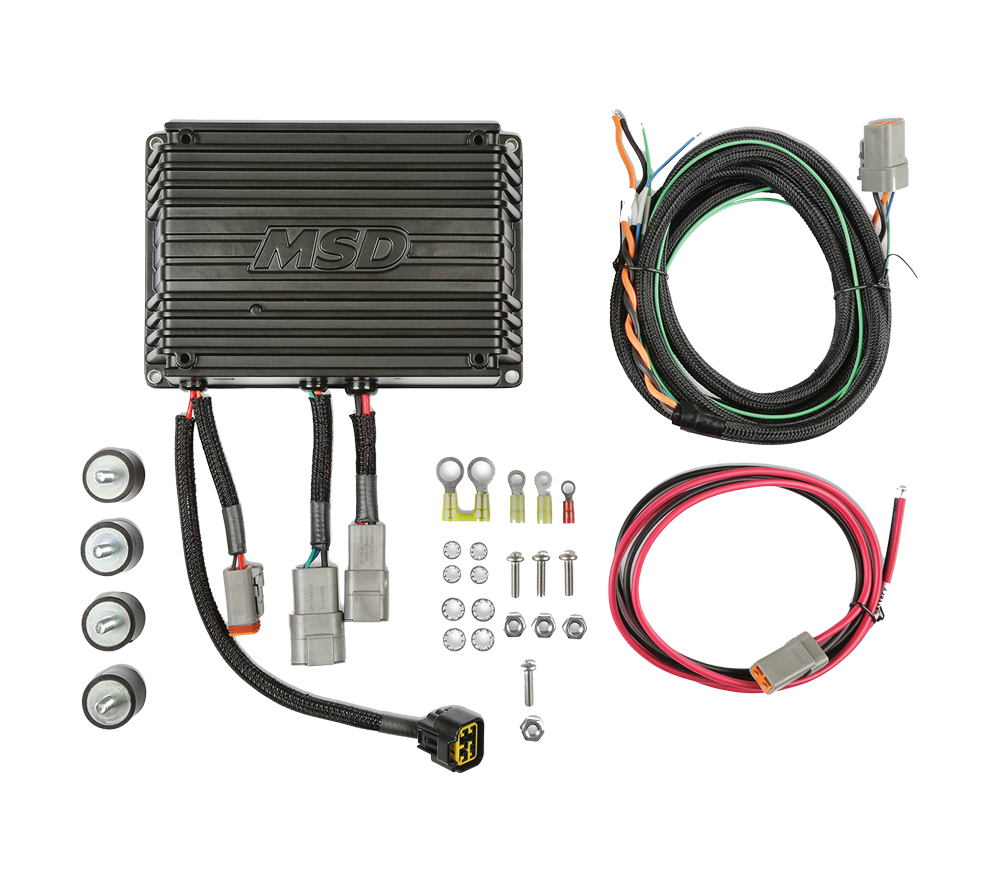 The drag-and-drive scene is now so popular that the aftermarket is developing unique products to serve those racers. The new single-channel MSD Pro 600 ignition is such a product, with the capability of running low- and high-energy levels for driving on the street or competing at the track.
"It just makes sense to develop the Pro 600 around these guys. Some were trying to run magnetos on the street," said Evan Perkins of the Bowling Green, Kentucky-based company. "When the boost or nitrous comes in, or they switch over to race fuel, it can maximize the spark energy. Then they can go on the street without having three amps across the plug."
The Pro 600 offers adjustable output energy up to 680 millijoules and can provide more than three amps peak spark current when used with the recommended MSD coil. The ignition box is designed to work with the MSD Power Grid controller, which allows a single-wire toggle option to change energy levels.
"Some cars get only 10 passes out of the spark-plug wires," noted Perkins. "This allows them to get a little more mileage out of wear components and still have the spark energy to make 3,500 horsepower." —Mike Magda
ProModified Overdrive
Gear Vendors
gearvendors.com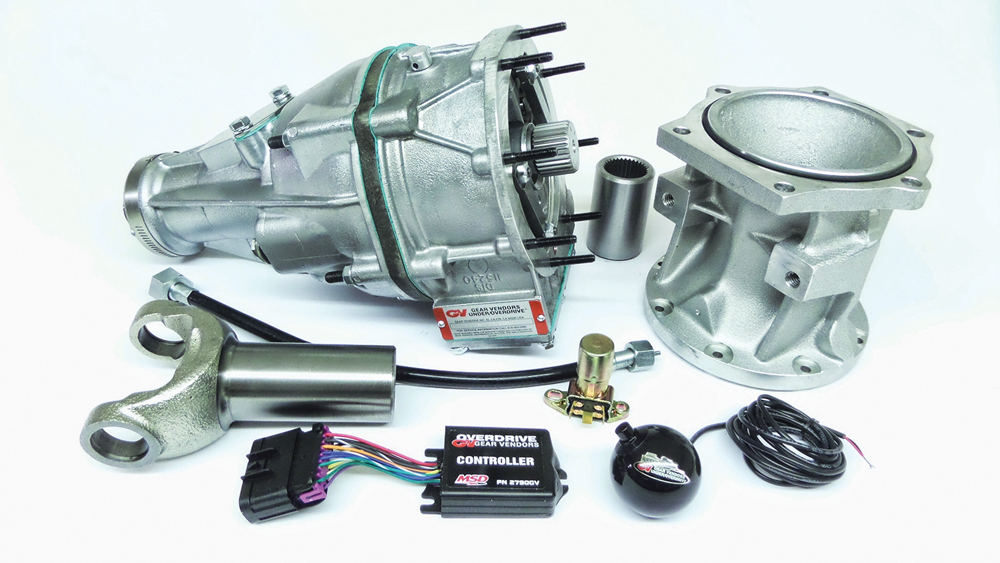 A few years ago, Gear Vendors' customers were driving cars with 1,000 to 2,000 horsepower. Now the power levels for street-legal vehicles are exceeding 4,000. Events like Drag Week and Rocky Mountain Race Week have definitely blurred the lines between street and strip.
"The problem is, everything we do to make the car go faster at the strip also makes it a pain to drive on the street," said Rick Johnson of the El Cajon, California-based company.
Gear Vendors called on the expertise and quality products of suppliers like Raybestos, SKF Racing, and Holley/MSD to develop a ProModified version of its popular overdrive.
"We do virtually all the machining in-house, but without the relationships of great suppliers it would be impossible to meet the challenges of 3,500- to 4,000-pound muscle cars running sixes in the quarter mile," said Johnson.
The overdrive features the same .778:1 overdrive ratio as the standard model. The differences are in the details. It's hand-built and carefully spec'd to exact tolerances.
"We roll in and crimp the oil thrower, and we stake the tail-case bushing because these cars go over 200 mph," added Johnson. "The roller clutch cam is given a tighter specification to handle the abuse and tire shake."
Tire shake can often knock the sprags out of the transmission. The overdrive is designed to help protect the transmission and live through the tire shake. But its main chore is to split the gears, giving the driver complete control over the engine rpm and load on the street.
"With Gear Vendors, you have the right gear all the time," said Johnson. —Mike Magda
PE3-IG2 Engine Control Unit (ECU)
Performance Electronics
pe-ltd.com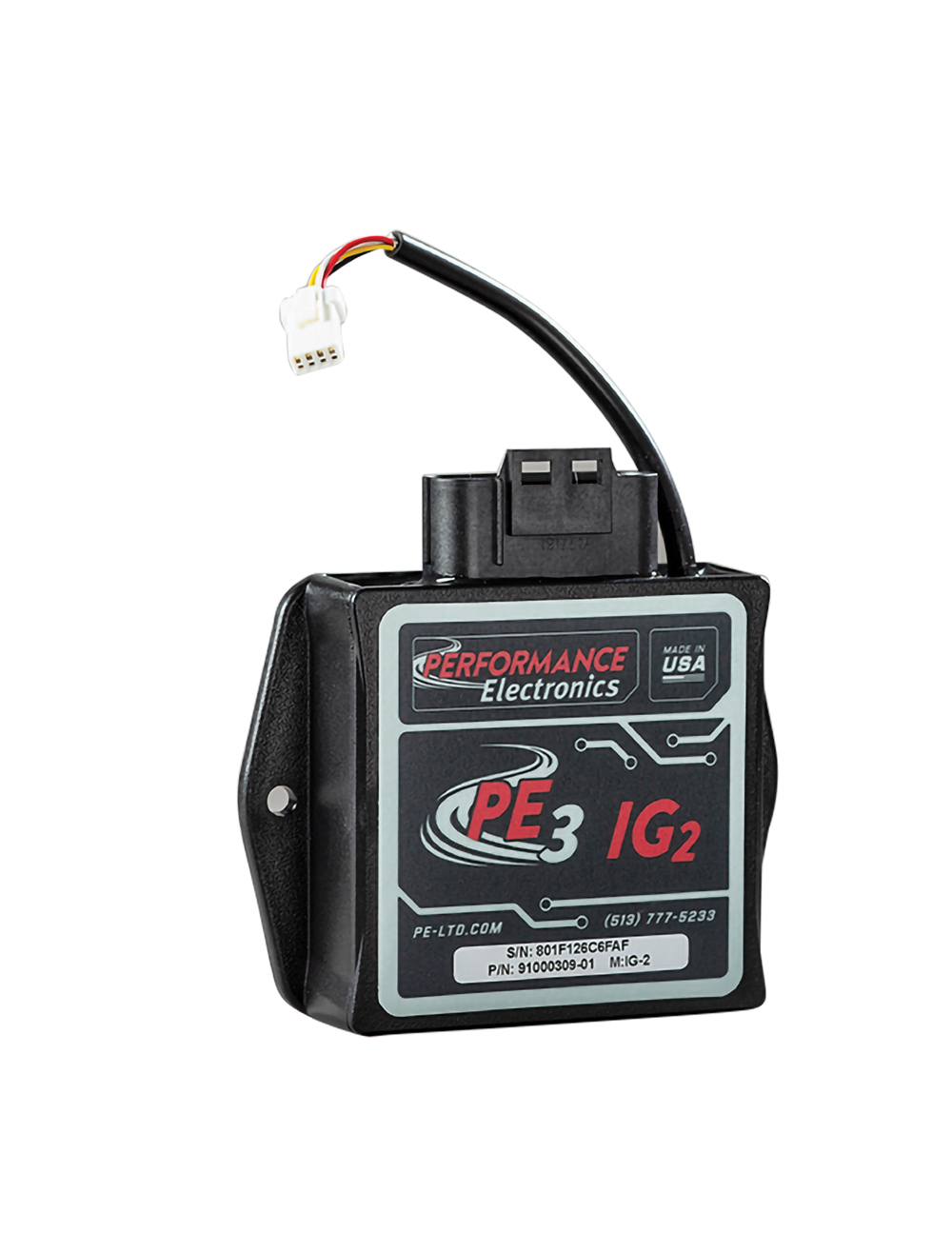 Enhancing performance and gathering performance data on the motorcycle engines used in the small, open wheel classes are now possible with the PE3-IG2 ECU from Performance Electronics in Cincinnati, Ohio.
The stand-alone kit comes with a custom harness that can be tailored for the project, and it works with all types of engine swaps utilizing carburetor or mechanical fuel injection. It's also compatible with engines from one to eight cylinders and either two- or four-stroke.
"It's used in micro sprints, Lightning sprints, and we're getting into the midget market," said Tim Michaliszyn. Some of the most popular motorcycle engines include Suzuki, Kawasaki, and Yamaha, he noted.
The kit uses PC-based tuning software and features extensive failsafe functions. It features four coil drivers with built-in igniters.
"The benefit is that it's a very simple, easy-to-use system. With the internal igniters, it needs no ignition box," said Michaliszyn. "There's also no need for aftermarket sensors. It can use the factory sensors and coils, which helps with the overall costs."
The system includes on-board data logging for rpm, throttle position, water temperatures, oil pressure, fuel pressure, and numerous other data points.
"We advise customers to also use a wideband sensor to monitor air-fuel ratio," added Michaliszyn. "It also has a relay controller for switching on the cooling fan or electric pumps when needed." —Mike Magda