Member Check-In: Disorganized Grime
Image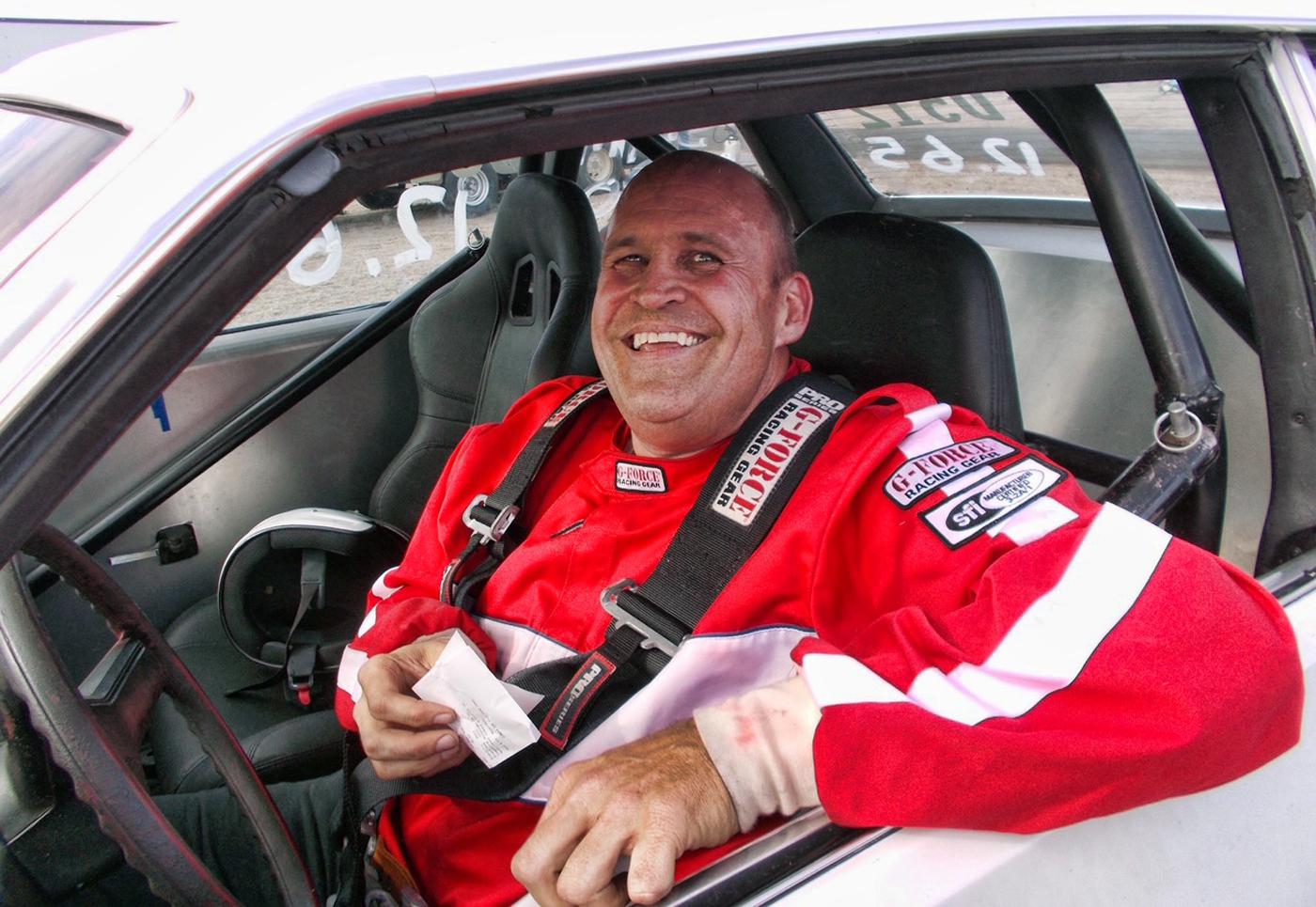 Disorganized Grime is a low-impact social network that provides opportunities to compete in race cars that are less sophisticated—and costly—than the pro categories, and with no fees involved. It's run by sportsman racers John Muhr, seen here, and his wife Cheryl. 
Understanding that entering a motorsports event can be intimidating for the uninitiated, this particular team's mission is to provide a place where "everyone knows your name."
Motorsports is competition and, frequently, much more than that. After a long tow and endless grunt work on the car, the pit area at a race offers an opportunity to socialize, trade tech tips, kick back around the grill, and just enjoy one's peers. It's a community thing, a world that John Muhr has occupied since he first strapped into a drag car more than three decades ago.
Muhr and his wife Cheryl live in Littleton, Colorado, and have an unfolding plan that they believe will make it easier for racers to find relaxation, and not just the normal blend of frustration and exhilaration that usually permeates any race meet. Their effort to help racers has recently been rebranded, whimsically calling itself Disorganized Grime, and has more recently joined the ranks of PRI as a Founding Member. What is it? Disorganized Grime is neither slapdash nor dirty, but instead presents a variety of strategies to help racers unwind, make friends, and swap ideas.
"Disorganized Grime is simply a racing team that was organized in 2012, because there were many racers who were just standing at the fence and didn't have the courage to jump into the swimming pool," Muhr explained. "We formed it so they would have a place to go, and to have a medium where they could share information about becoming branded drag racers, and the chance to join a team competition. That team has flourished like a wildfire. We don't have any services, per se. We have a team, and through that we offer free apparel with three new cars on the shirts every year, we sponsor racers, and we're branching out this year into sponsoring circle track."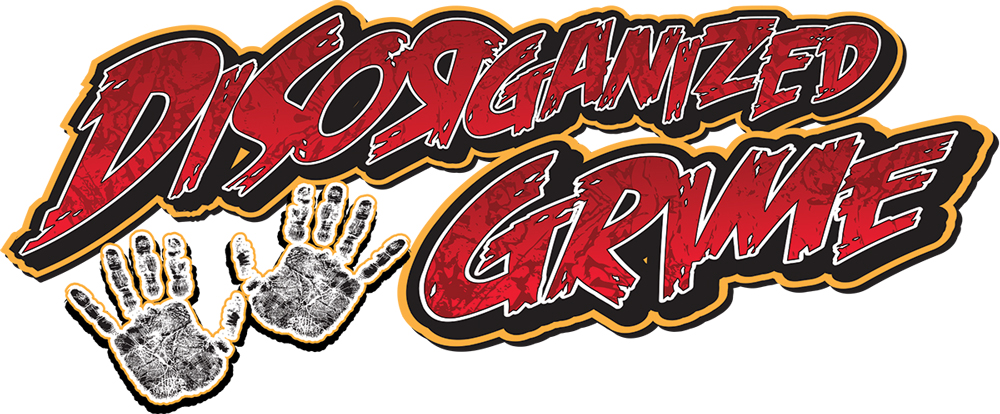 As the Muhrs envision it, Disorganized Grime's team concept essentially functions as an escalator for people who are seriously interested in getting involved in motorsports as competitors, but still haven't made the all-important commitment of time or money. "We're basically like Cheers, the bar. We're a place where anybody can go, and we'll know your name. We'll put you in our club, and then you can join our team competition, which is held at a local track, of which we've so far had three of them around Denver."
Disorganized Grime has a private Facebook page to attract interested parties, which Cheryl plans to make public for wider potential participation. Right now, its team competitions generally follow a drag racing format. "We've presented it pretty vigorously," Muhr said. "It allows anybody to become a team participant, whether they have a 22-second minivan or a 10-second hotshot street car. They're able to join the team and take part. 
"Our mandate is to welcome those new racers in," Muhr continued. "Additionally, we do what are called drag-and-drive events, which started for us in Denver during Rocky Mountain Race Week. Right now we've expanded to Bradenton Motorsports Park in Florida, where we're part of Sick Week 2022."
That underscores the reality that Disorganized Grime has catered to the straight-line nation up to this point, but that's currently undergoing a change. One of the team's newest sponsored drivers is a two-time Bandolero champion who's looking to step up to Legends car competition. 
Racers, or prospective racers, interested in hooking up with Disorganized Grime will have the opportunity to connect with the team through the public Facebook page that Cheryl expected to be live by the time this article is published. The Muhrs promise a unique and rewarding social experience for those who get involved. 
"There are a number of other such clubs and organizations," Muhr said. "Ours happens to be free, ours happens to have a medium for sharing ideas, racing theory, and racing stories. There's no membership fee. All of our apparel and dinners are free. Those are some of the enticements to join. It's a very social club. We do have competitions that have Stanley Cup-sized trophies. We have some very serious racers in our group, and they tend to foster the brand-new, more social racers."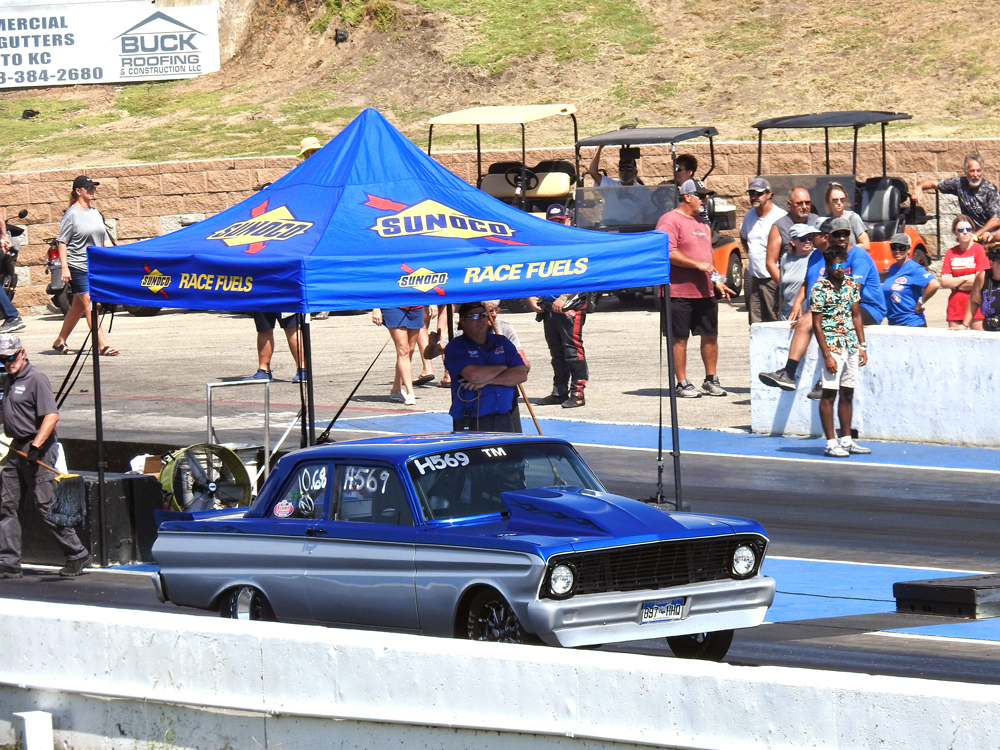 The operation is entirely funded by the three founding partners: Muhr and his wife Cheryl, along with his brother Mike.
Among current members are Chris Vang, a Pro Stock tuner and Super Comp driver; Derek Kramer with American Ethanol; and multiple track champion Rick Schillereff. So is the Thorpe family, which has been recognized as Cornerstone racers by Bandimere Speedway outside Denver, consisting of parents Rich and Sara plus sons Cameron and Tyler. Total current membership consists of 40 drivers and another 40 members that Muhr describes as the drivers' cheering section. 
A typical event, which frequently is held at the team's home track, Bandimere, involves elimination-style racing from midafternoon until the track shuts down for the night. After the races, the club meets for dinner and to hand out awards and apparel. This happens about seven times annually. Perhaps more ambitiously, Disorganized Grime also presents drag-and-drive events, which typically last a week to 10 days. Three such gatherings have taken place to date. One recent outing went from Denver to Kearney Raceway in neighboring Nebraska, then to Great Bend, Kansas, and headed back into Colorado through Pueblo. The tour raced at five different tracks over five days. Trailers are banned: All participating drag cars have to be street legal. 
Ultimately, Disorganized Grime is a low-impact social network that also provides opportunities to compete in race cars that are less sophisticated—and costly—than the pro categories will allow, with no fees involved. And it's run by sportsman racers: John Muhr, who runs a property management firm in Denver, has a 1978 Malibu running in Sportsman and Pro ET, and Cheryl has three cars, including a 1967 Impala in Pro ET. 
"I love the game of chess that drag racing is," he said. "We do this to pay back for 37 years of racing that my wife and I have enjoyed. Many people have done very nice things for us, and this is our payback."