Newly Appointed: Mike Murphy
Image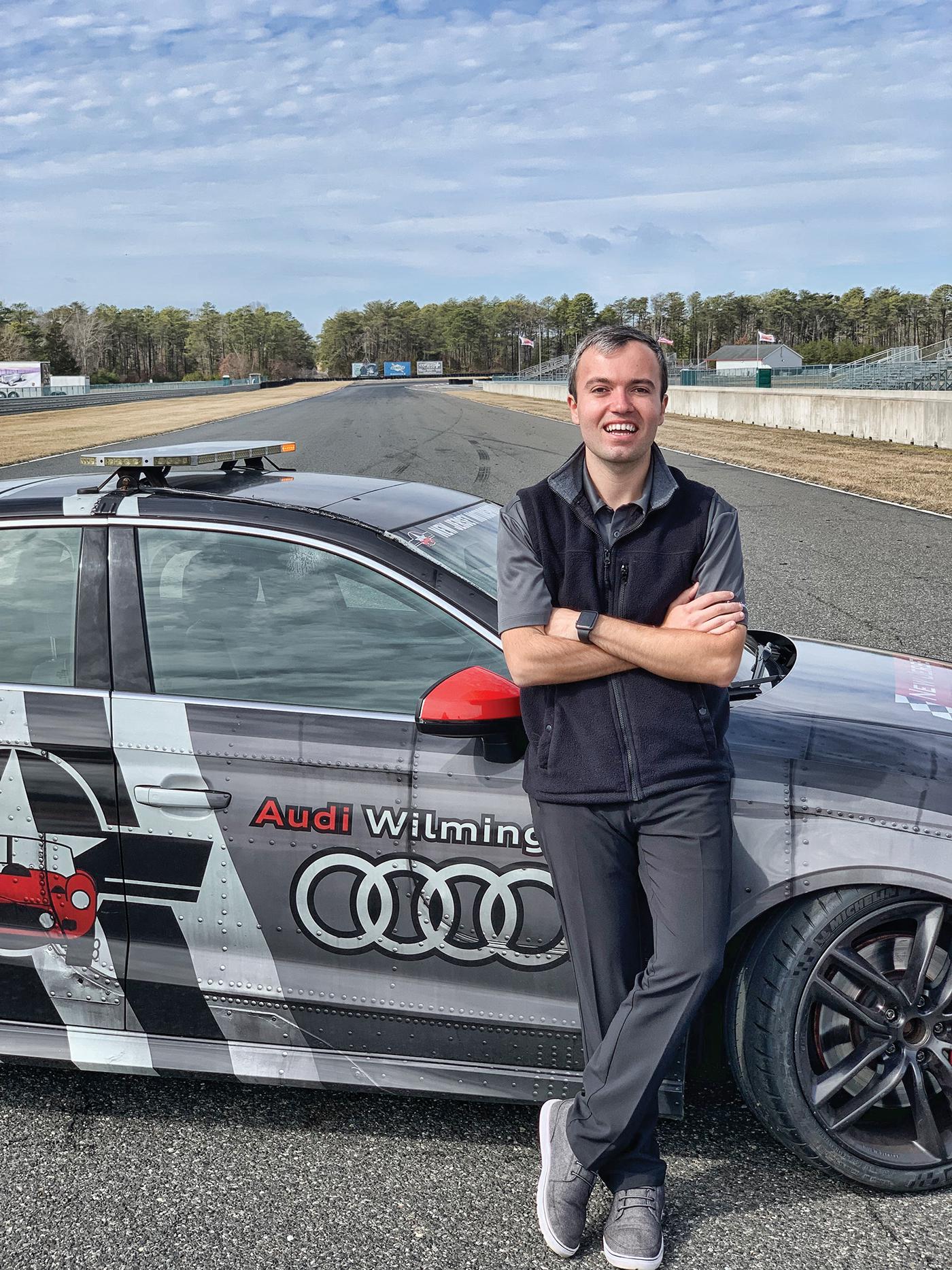 The director of track operations for New Jersey Motorsports Park combines his experience in series management, strategic marketing, and competition with a contagious passion for the sport.
Mike Murphy is right where he wants to be as the newly appointed director of track operations for New Jersey Motorsports Park (NJMP). The 500-acre racing and entertainment complex in Millville, in the southern part of the state, features two road courses, Thunderbolt and Lightning, plus the Tempest Raceway karting track. The complex also offers a condo and garage complex for track members.
Murphy—who goes by "Murph"—comes to NJMP following a six-year stint with the International Motor Sports Association (IMSA). His leadership positions at IMSA included series manager for the Michelin Pilot Challenge and coordinator of series operations. He has also served as an event producer at Circuit of The Americas for Formula 1 and the MotoGP Grand Prix.
Murphy recently spoke with PRI about how his career experience will benefit him in his new role at NJMP.
PRI: You got started at the grassroots of racing—flagger, track marshal, team spotter. What got you into the sport?
Murphy: Funny enough, my entire family comes from a background of medical professionals, and I was the only one that caught the racing bug. After watching races on TV, I convinced my dad to drive us up to the NASCAR race at New Hampshire Motor Speedway. I'll never forget the feeling of walking through the grandstand entrance and seeing the cars come out of Turn 4. In that moment, my dad asked what I wanted to do, and I said, "This."
PRI: What qualities do you possess that you believe make you a good fit as director of track operations?
Murphy: I come into this position with knowledge from roles throughout the industry that directly work with and impact track operations. Whether it's from competition, series management or track marketing, I've learned how the individual departments work together to reach a common goal and deliver the best experience for our customers at all levels.
PRI: What are you most looking forward to in this new role?
Murphy: Mentoring folks that have the same passion that I do. It's been very refreshing to see the interest from people to join the team here at NJMP because of the momentum we have going into the 2022 season. While I'm excited for what's to come, I'm also looking forward to sharing it with others who will cherish it as much as I do.
PRI: What are your immediate and long-term goals for the track operations?
Murphy: The immediate goal for our team that we've been tackling recently is recruitment and training for corner marshals. Building that base of individuals and fostering them throughout the season is a long-term goal, and I am also eager to begin relationships with our track rental partners.
PRI: As many tracks face opposition from local communities, what is NJMP doing to be a contributing and productive member of the community?
Murphy: Every year, NJMP attracts approximately 600,000 race participants, spectators, and tourists to our town and local communities. Everyone is highly encouraged to support local businesses throughout Cumberland County such as restaurants, hotels, and stores. We've also hosted several job fairs during the offseason for multiple departments to help boost local employment and make working at NJMP true community involvement.
PRI: What's your most gratifying professional accomplishment?
Murphy: It was incredibly gratifying to be the Michelin Pilot Challenge series manager prior to joining NJMP. I knew my predecessors had done a lot for the series, and that I had very big shoes to fill. I focused on our customers and made the series my own. I knew leaving the series would be challenging, but the standing ovation I received at the final driver and team manager meeting was the best sendoff I could hope for.
PRI: What has been the best advice you have received professionally?
Murphy: Pick up the phone! Communication is very valuable and having a pulse on what's going on is key. There is so much that can be gained from a conversation as opposed to a single email or chain.
PRI: What is one trait that you admire in others, and why?
Murphy: Being prepared. As an Eagle Scout, it was always engraved in my mind. As long as you are prepared, you can overcome anything that's thrown your way.
PRI: If you could drive one race car around Lightning Raceway, what would it be?
Murphy: Lightning Raceway was the first track I ever drove a race car around. I had the itch to go racing and took up a school that offered the chance to drive open wheel cars. That said, I would have to go with one of Niki Lauda's F1 Championship-winning Ferraris. He was always an inspiration to me.
Mike Murphy
Title:
Director of Track Operations
Organization:
New Jersey
Motorsports Park
Hometown:
Sewell, New Jersey
Fast Fact:
Mike Murphy has been in 49 U.S. states, with Alaska waiting to be checked off the list. Except for flying to Hawaii, his excursions were all by either train or car. "The journey is truly the destination," he said.