Newly Appointed: Peter Hopelain
Image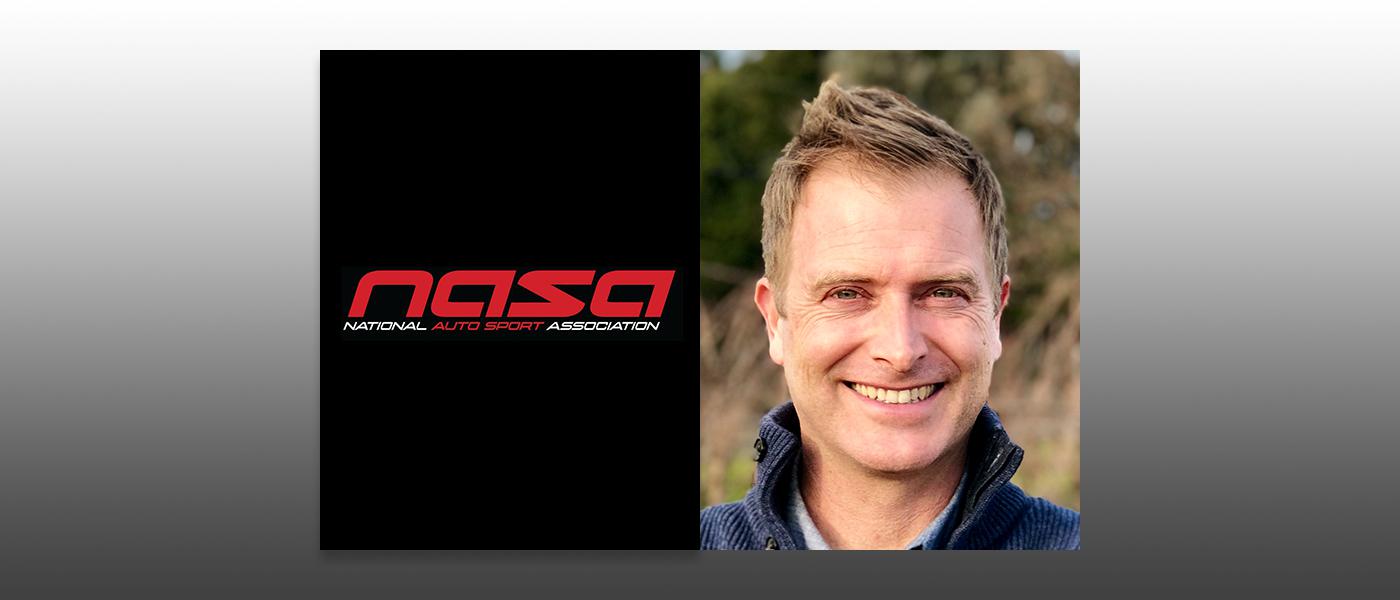 With a class win at the 25 Hours of Thunderhill to his credit, the new head of NASA's West Coast endurance series is all-in on "car count and culture."
Peter Hopelain, a successful real estate agent in San Carlos, California, achieved his dream to go racing two decades ago. This past March, he stepped into a leadership role when the National Auto Sport Association (NASA) named him series director for its Western Endurance Racing Challenge (WERC). Hopelain replaces Neil Daly, who will remain a series advisor.
Hopelain's team, Technik Racing, has been a staple in the WERC, with two third-place finishes and one class win at the 25 Hours of Thunderhill. PRI recently caught up with Hopelain to discuss plans for continued growth at WERC and how he'll apply his business expertise to the new role. 
PRI: What was your first racing experience?
Hopelain: Twenty years ago, I bought a Pro7 car and got my SCCA license. It turned out I was pretty good. I was out there in old equipment taking podiums and top-five finishes every race weekend. When I won Rookie of the Year, I knew I had found my place. [Editor's note: Pro7 is a road racing class using 1979–1985 Mazda RX-7s with an unmodified 12A rotary engine.]
PRI: How will your experience as a race team owner and veteran endurance racer serve you in this new role? 
Hopelain: As a racer and team owner, I know endurance racing has the highest of highs, and it can also put you on your butt. I hope to create an environment that doesn't let the series or the teams over-index. We are here to race each other, and we can't make it harder than it already is.
PRI: What particular strengths do you bring to this new position?
Hopelain: I'm quite good at compartmentalizing. As series director, I'll deal with six different classes. Add in three different regions hosting WERC, and it will take some compartmentalizing to get the correct communications to all stakeholders. We need to ensure the product is good to keep people coming back out.
PRI: How will your experience in real estate help you succeed in this role?
Hopelain: The essential part of what I do is keeping people at the negotiating table, and the job of the race series director isn't far from that. My job is to keep both NASA and the WERC racers at the table. If we do that, the car count goes up, the racing gets better and both parties are happy. 
PRI: Can WERC participants and marketing partners expect to see any changes for the 2021 season?
Hopelain: Probably not for this season, but insight leads to innovation. I want to learn from the people who held this role before, and I want to hear from the racers. With insight from this year, I hope to do the groundwork for future changes.
PRI: And beyond this season?
Hopelain: I want WERC to be the premier "middle class of racing," a place where a new SRO team can come to warm up, learn lessons, test, and have good multi-class racing. I also want the series to attract regional racers and allow them to take their racing to the next level. As a racer, I want to schedule a challenging season. I like changing the length of the races to keep teams on their toes and make them look at their strategy in a new light. I also think we need to take a hard look at safety in the lower classes and have a crown jewel at the end of the year. But, one project at a time. 
PRI: What do you see as the biggest challenge ahead of you?
Hopelain: Buy-in! When I ask drivers if they identify as a sprint or endurance racer, 85% say "endurance." But WERC entries don't reflect that. I've learned that the racer's brand lies wherever they classed their car. So I have a racer who identifies as endurance, but their car (their brand) is in sprint racing. I need to get people out of that thinking. 
PRI: Give us your top strategic goals for the next 12 months.
Hopelain: Car count and culture, full stop. We've got to get both. WERC was built up from a grassroots level. It's what I love about it, and I hope to keep that spirit and culture.
PRI: What's your most gratifying professional accomplishment?
Hopelain: When the pandemic hit, none of us in the real estate industry were sure how we could do business. It was a scary moment. I knew Hopelain Homes, with our focus on how you live, had an opportunity. We had to pivot, and we needed to time it right. We did. Last year we had our biggest growth yet.
PRI: Who inspires you, and why?
Hopelain: My wife. She reminds me that I am just a real estate agent and race car driver. Professionally, she led a team that changed the way girls play with toys. She makes a difference in the world, and she is present for every part of our family, including racing.
PRI: We understand you're helping introduce racing to at-risk youth.
Hopelain: Technik Competition is an all-volunteer, non-profit motorsport team that provides at-risk youth and, as of 2021, amputee military with vocational training and life-skill development. We have a lot of heart and are driven by our mission.
Peter Hopelain
–
Title:
Series Director
Organization:
NASA Western Endurance Racing Challenge (WERC)
Hometown:
Santa Monica, California
Fast Fact:
In his spare time, Peter Hopelain likes to study economic theories and economic strategic problems. And his favorite food is bacon.