Image
Hundreds of new product announcements cross the desks of PRI editors each month. Following are our top picks for June.
Mod-Twin 225 HD Clutch Kit
Advanced Clutch Technology
advancedclutch.com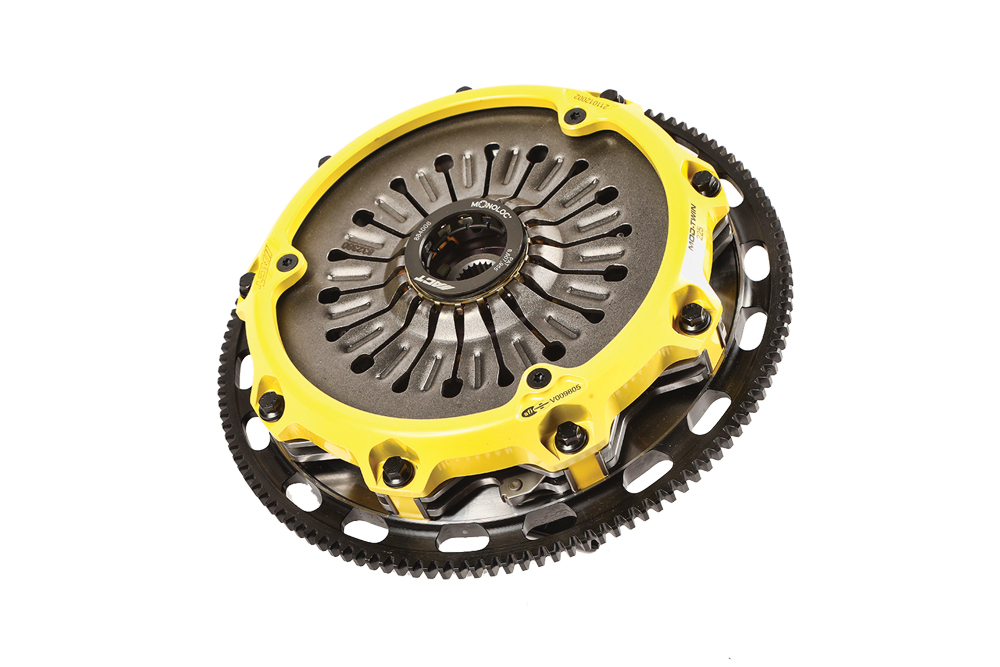 High-powered, all-wheel-drive cars like the Mitsubishi Evo and Subaru STI will probably eat up the stock clutch in short order when racing at the drag strip or road course. Swapping in a new Mod-Twin 225 HD kit from Advanced Clutch Technology in Lancaster, California, can help prevent any setbacks before they occur.
"Turbo four-cylinder engines have a lot of torsional vibration and are notorious for being hard on clutches, specifically stripping out the splines in the hubs," said Richard Barsamian. "We created a clutch that is completely modular, and both friction plates mount to one mono-drive hub."
The clutch achieves a high torque capacity of 700 lbs.-ft. by combining a double dose of organic friction surfaces with a spring-center mono-drive hub. Each of the diaphragm springs is put through a four-stage, heat-treat process. The result is a light pedal effort and a soft, progressive engagement.
"We have had requests for years from racers to develop a kit like this. The number-one challenge was finding a way to engineer a spring-centered hub because racers were blowing through discs," said Barsamian. "With the modular design, you don't have to buy another clutch. Simply change out the discs or mono-drive hub and you can go from a street to race setup or vice versa." —Mike Magda
Nemesis 4500 EFI Kit
FiTech
fitechefi.com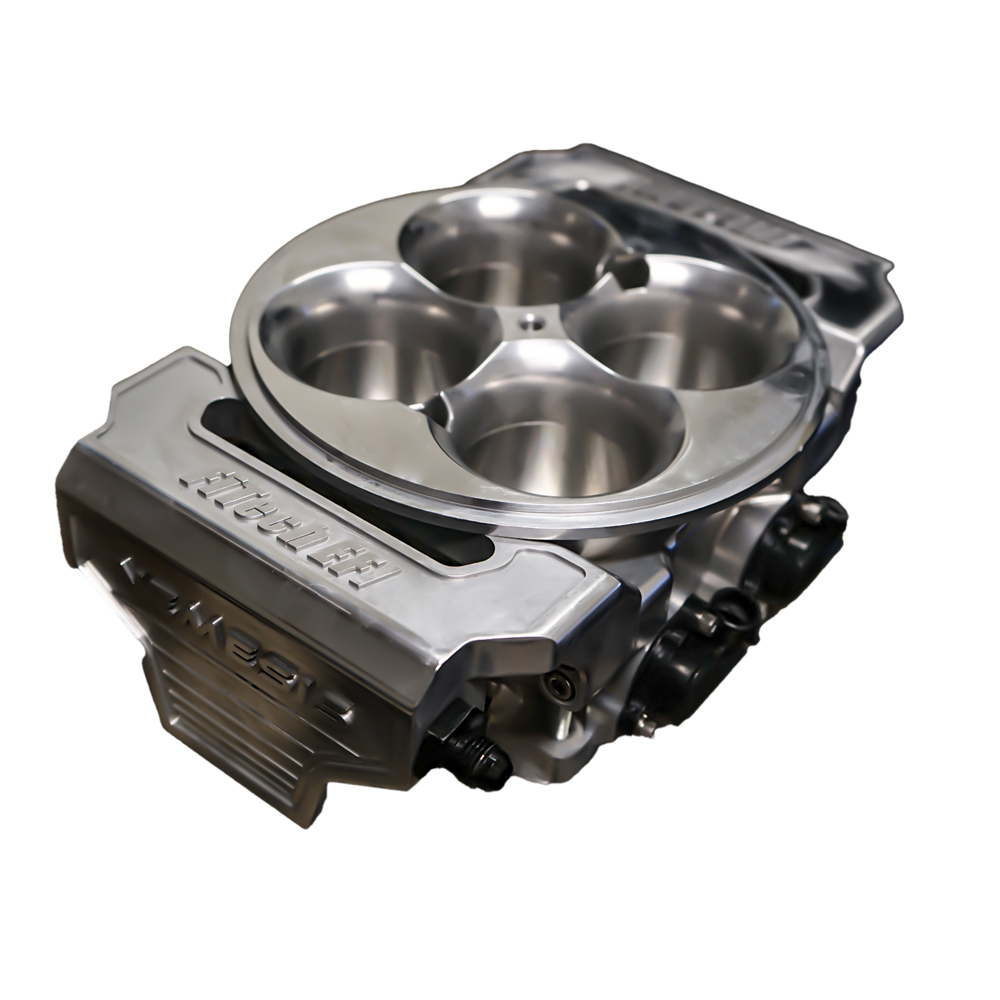 Bolt-on, self-tuning electronic fuel injection is now available for big engines making up to 1,600 horsepower. The Nemesis 4500 features a 4500 footprint so that it can be easily swapped onto intake manifolds designed for Dominator-style carburetors.
"FiTech offers racers an easier tuning interface to manage the complexity of a high-feature EFI system," said Jeremy Schmidt of the Riverside, California-based company. "The Nemesis' huge throttle blades, accompanying airflow, and up to 12 injectors will allow maximum power, while the parabolic ramps on the throttle bores gain a lot of low-throttle drivability. Dual throttle-position sensors and progressive linkage takes drivability to another level of control."
The Nemesis is constructed from CNC-machined billet aluminum. The hidden injectors fire into annular discharge rings that can be changed for different spray patterns and other performance adjustments. The kit includes the throttle body, ECU, wiring harness, sensors, and handheld tuner.
The ECU works off speed-density metering and is mounted remotely to avoid engine or ignition electrical noise. The system can be programed to work with gas, E85, and other race fuels. In addition to dual TPS, the system comes with dual IAC motors, the latter being helpful for tuning large-displacement engines that require additional airflow. —Mike Magda
16x20 63 Pro Forged Wheel
Race Star
racestarindustries.com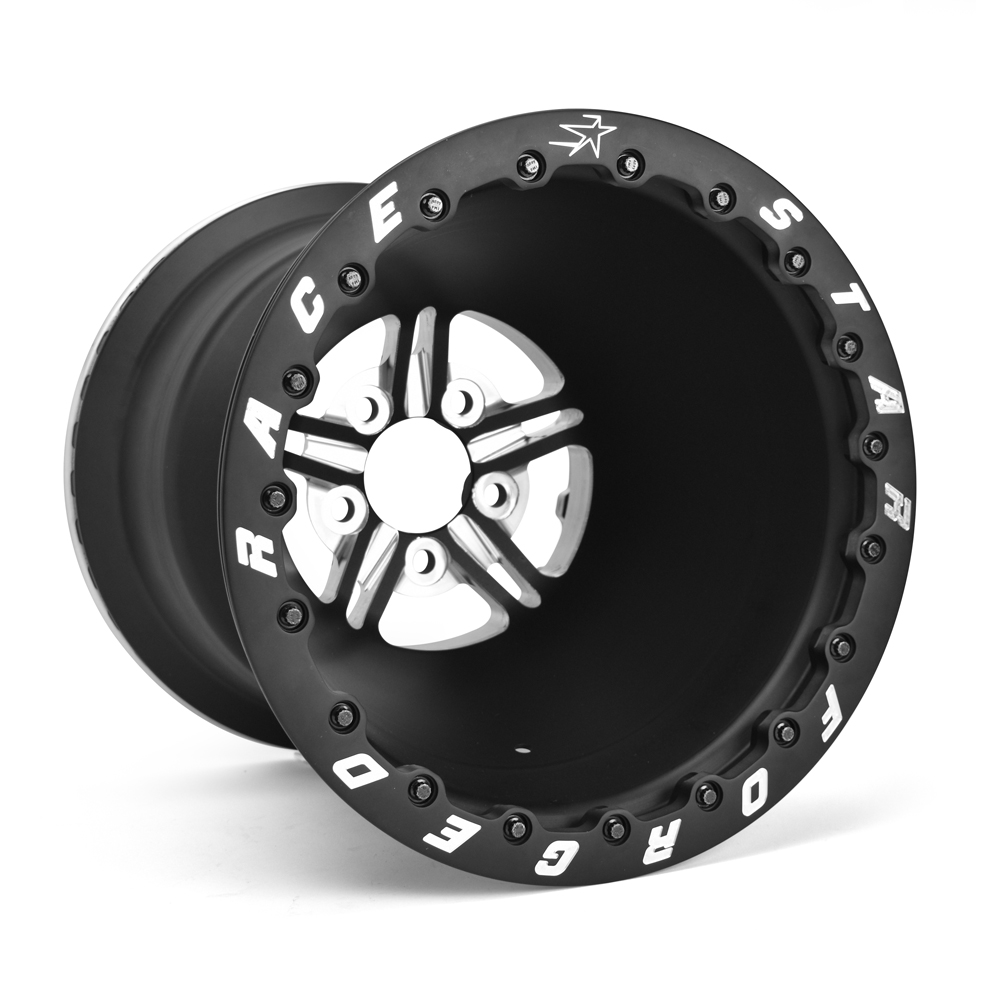 Race Star Industries in Kearney, Missouri, already offered a 16x18-inch wheel in its popular 63 Pro Forged line, but Outlaw street racer Kye Kelley was seeking a very large footprint for better power transfer to the racing surface.
"He knew Race Star was the only company in the market today to make a one-piece configuration," said LB Davis, noting that wheel designer Mike Kent made the necessary tooling adjustments so the company could manufacture the wider wheel. "We know run-out is important in large wheels. At Race Star, our tolerance requirements are less than .004-inch run-out, which is among the best in the industry. Everyone else in this larger wheel market makes a multi-piece wheel, which has a much harder time reaching that spec as well as being as lightweight as a Race Star wheel."
The introduction of the 16x19- and 16x20-inch wheels complements Race Star's existing 16x16- and 16x18-inch wheels in the wide-tire category.
"It gives the big-tire racer a one-stop shop for the wheels he needs to make his car hook up correctly," said Davis, noting that the wheel meets SFI 15.3 standards. "The largest benefit to this wheel is the flat footprint it allows the tire to have on a no-prep surface. This definitely gives you the advantage over the smaller width, large-tire wheels on the street today." —Mike Magda
BlackBox
Turbosmart
turbosmart.com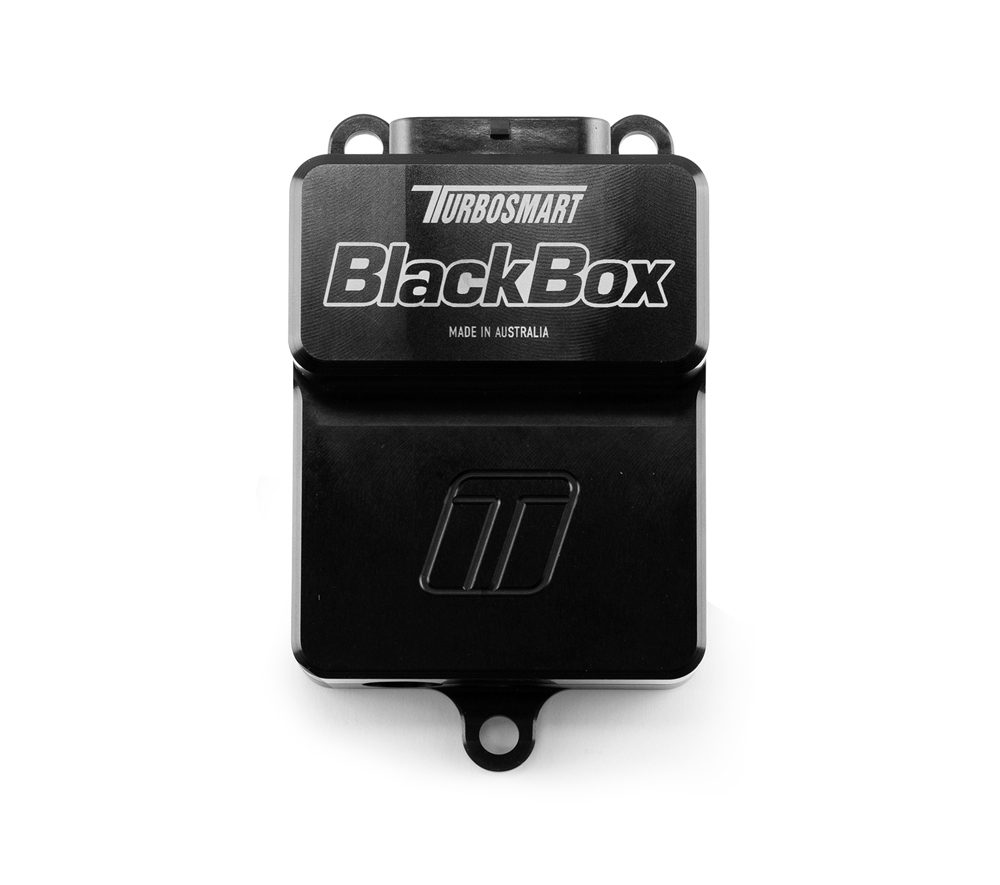 Following the release of electronic wastegates by Turbosmart in Ontario, California, customers started asking for help controlling them. The concept was definitely new to the aftermarket, and only a few dedicated ECU manufacturers developed their own native control strategies.
"We took matters into our own hands and worked closely with some of our industry partners to develop the BlackBox to bring electronic wastegate functionality to the broader market," explained Joshua Burney. "Now, anyone with nearly any ECU can control our electronic wastegates."
The BlackBox is a dual-channel, high-current-capable H-bridge driver that works with any of the Turbosmart electronic external wastegates. It's capable of multiple strategies and will accept PWM inputs as traditional boost-control solenoids. The BlackBox is pre-configured with the flow vs. lift calibration data of all Turbosmart electronic wastegates, and settings can be adjusted via a simple USB connection and PC-based application.
"Feedback from our customers was the primary motivator in developing the BlackBox," added Burney. "For several decades, pneumatic-style wastegates have been the norm in the industry. Our electronic wastegates have been years in the making with thousands of hours of development and testing. With their introduction came the need for an equally advanced dual H-bridge driver to control it properly." —Mike Magda
High-volume Hemi Oil Pump
Melling
melling.com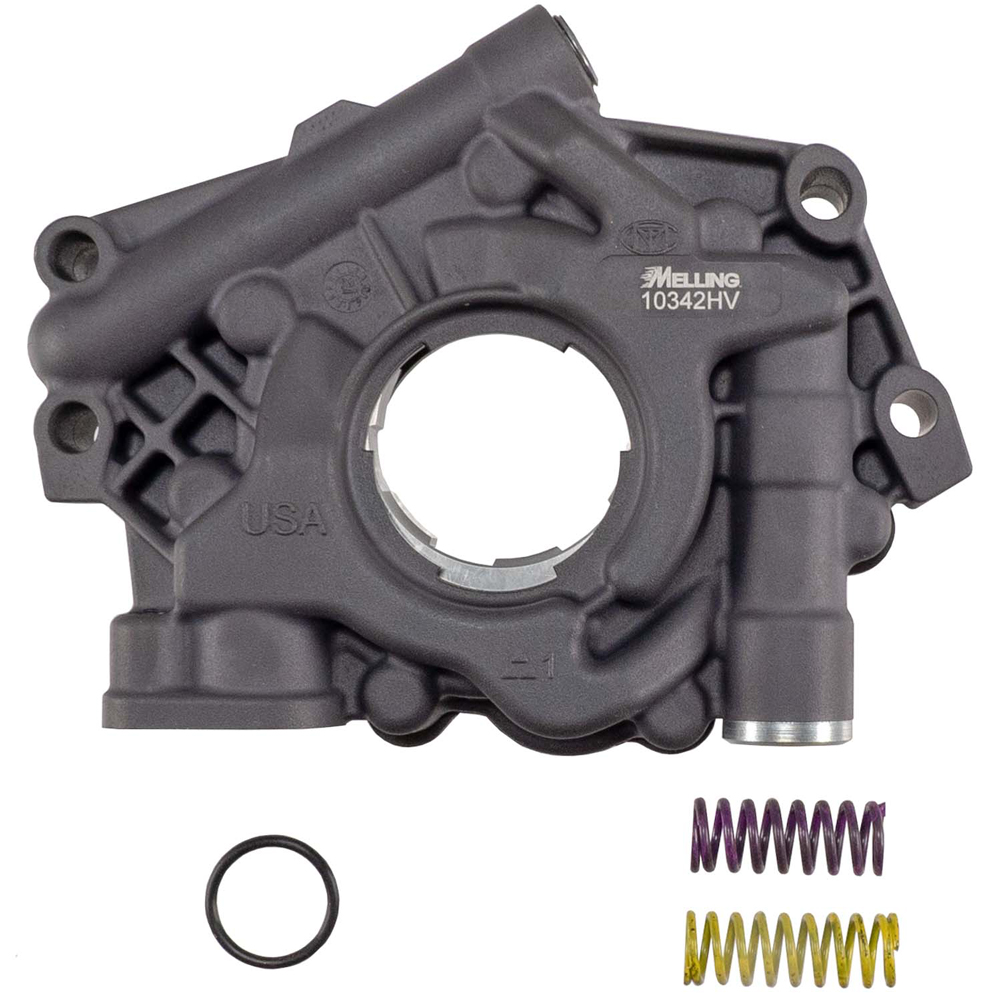 With more interest in the Gen III Hemi engine platform, performance engine builds are requiring a consistent and generous oil supply. The new high-volume Hemi oil pump from Melling in Jackson, Michigan, produces 20% higher volume than stock on 5.7- and 6.1-liter engines found in a variety of Dodge, Chrysler, and Jeep production vehicles.
"The Chrysler Hemi engines tend to have some valvetrain issues that can, in some cases, be significantly reduced with added oil flow/pressure," said Cale Risinger.
Basically, the engine has an intricate oil path from the rocker-arm shafts, through the rocker arms, down through the pushrods to finally lubricate the lifters.
"All of these essentially slip fit connections can create the perfect storm for oil-pressure-robbing internal oil leaks," Risinger explained. "Adding the additional volume that the HV pump supplies can greatly
help to overcome these types of issues."
The pump comes with the high-pressure spring installed, and a stock pressure spring is included. Made from a cast aluminum housing, the pump has an anodized hard-coated body and cover. Other features include a threaded pressure-relief nut, standard bolt-on screen, and an exclusive rotor set.
"The primary benefit would be the added oil volume needed in many performance engine builds. Adding things such as a remote oil filter, oil coolers, and oil-cooled power adders would all be good reasons to install a high-volume pump," concluded Risinger.
—Mike Magda
SR21 Brake Pads
EBC Brakes USA
ebcbrakes.com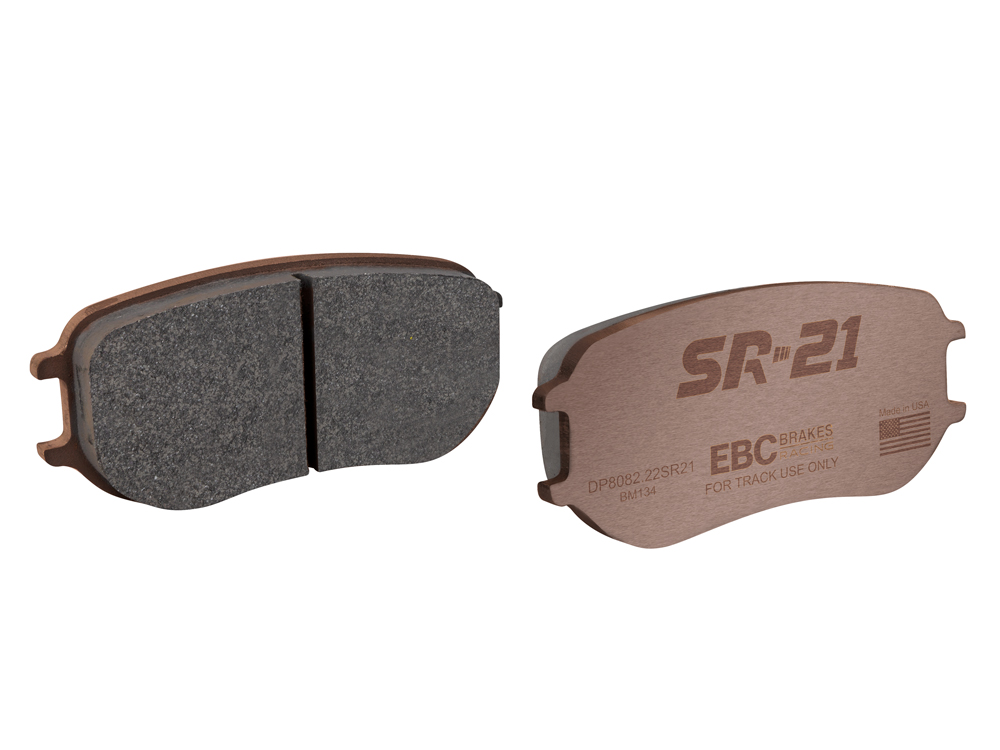 The SR21 brake pads from EBC Brakes in Las Vegas, Nevada, are constructed from sintered materials specially formulated for racing applications.
"There were many teams we worked with to develop SR," explained Preston Lapping, "from club racing in SCCA/NASA—such as GT, Trans-Am and American Iron—all the way up to the demanding IMSA GT vehicles. There are even a few sponsored series in the UK that now have SR as the homologated brake pad."
The pad materials feature stable friction-coefficient temperatures up to 1,700 degrees F, which is suitable for endurance and sprint racing. Another significant benefit is that zero bed-in is required.
"Racers can spend their time collecting data or just enjoying their HPDE activities instead of trying to get their brakes to settle in," added Lapping.
He said testing has shown improved wear life for the brake system as a whole. The brake pads don't exhibit the typical negative side effects of sintered materials being hard on the rotors. Also, strong pad bite is observed through a wide operating range.
"There is no need to stay conservative after caution, which can be a huge advantage in the chaotic Turn One restart," continued Lapping. "The pad works for the HPDE driver operating at 400 degrees C/750 degrees F rotor temps as it also does the 800 degrees C/1,500 degrees F IMSA guys. Also, the pad release and subsequent modulation is excellent and has been echoed in every vehicle test we have performed. This means great trail braking and predictable weight transfer." —Mike Magda
Titanium Retainers
Tick Performance
tickperformance.com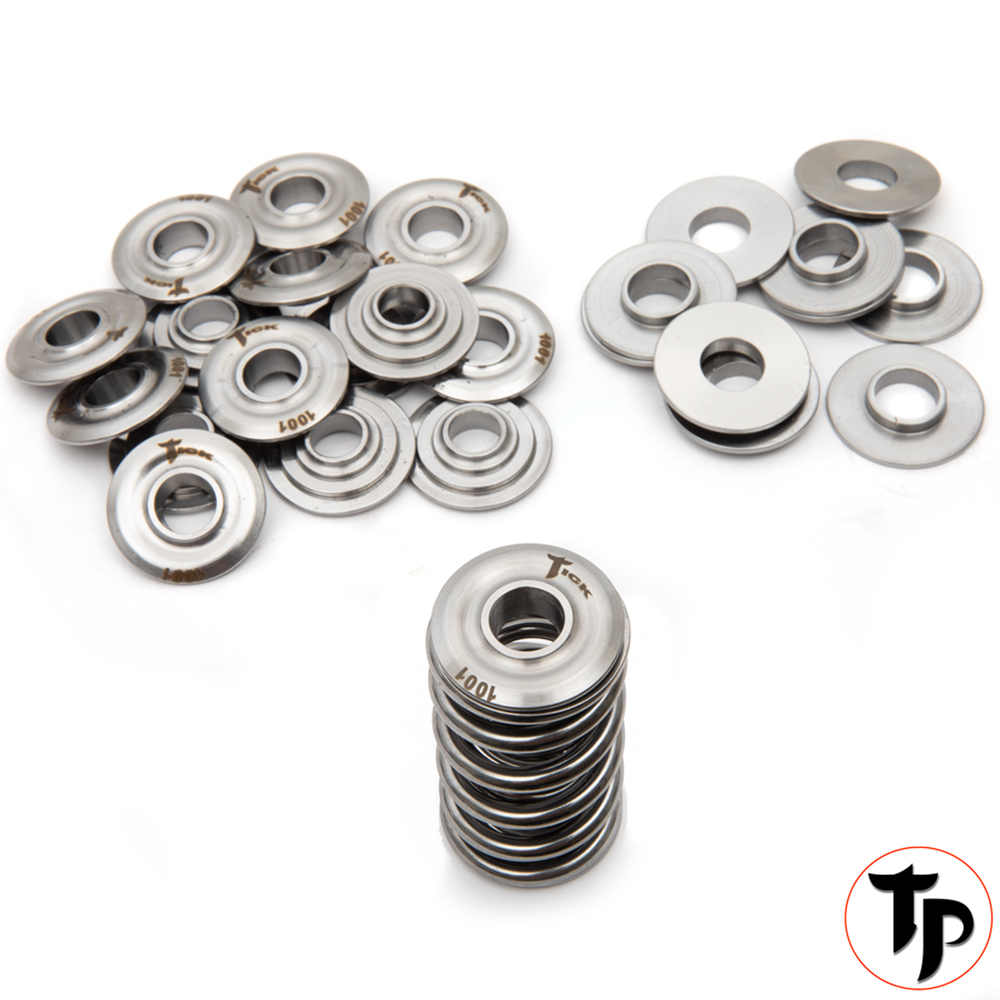 Titanium retainers from Tick Performance in Mount Airy, North Carolina, are now 1.5 grams lighter than its previous model. Each retainer weighs 8.2 grams.
"A competitor reached out and claimed our retainers were similar in appearance to theirs. Rather than get into a battle over looks, we took the opportunity to design something better," said Jonathan Atkins. "Engineer Matt Goins had a good idea, and we ran with it."
The new two-step design reduced weight from a three-step configuration. Dual springs now locate on the retainer and locator/seat at the bottom. The same design was also carried over to the H13 tool-steel model, making it 2.2 grams lighter than the previous edition.
"Matt designed the retainer and locators on Autodesk software and then went to 3V Performance in Denver, North Carolina, for Spintron testing," added Atkins. "They performed high-rpm endurance testing and multiple simulations of a car shifting and driving. They also performed endurance testing at a lower rpm, around 4,000 rpm, which puts more load on the retainer and is more like a street-driven car."
The retainers are manufactured in-house from 6AL4V titanium and fit most 1.270- to 1.300-inch dual springs. The outer step is .925 inches, and the inner step is .670 inches. They also fit PAC 1206x and 1208x springs. —Mike Magda