Stop Doing That…Do This Instead: Data Acquisition Systems
Image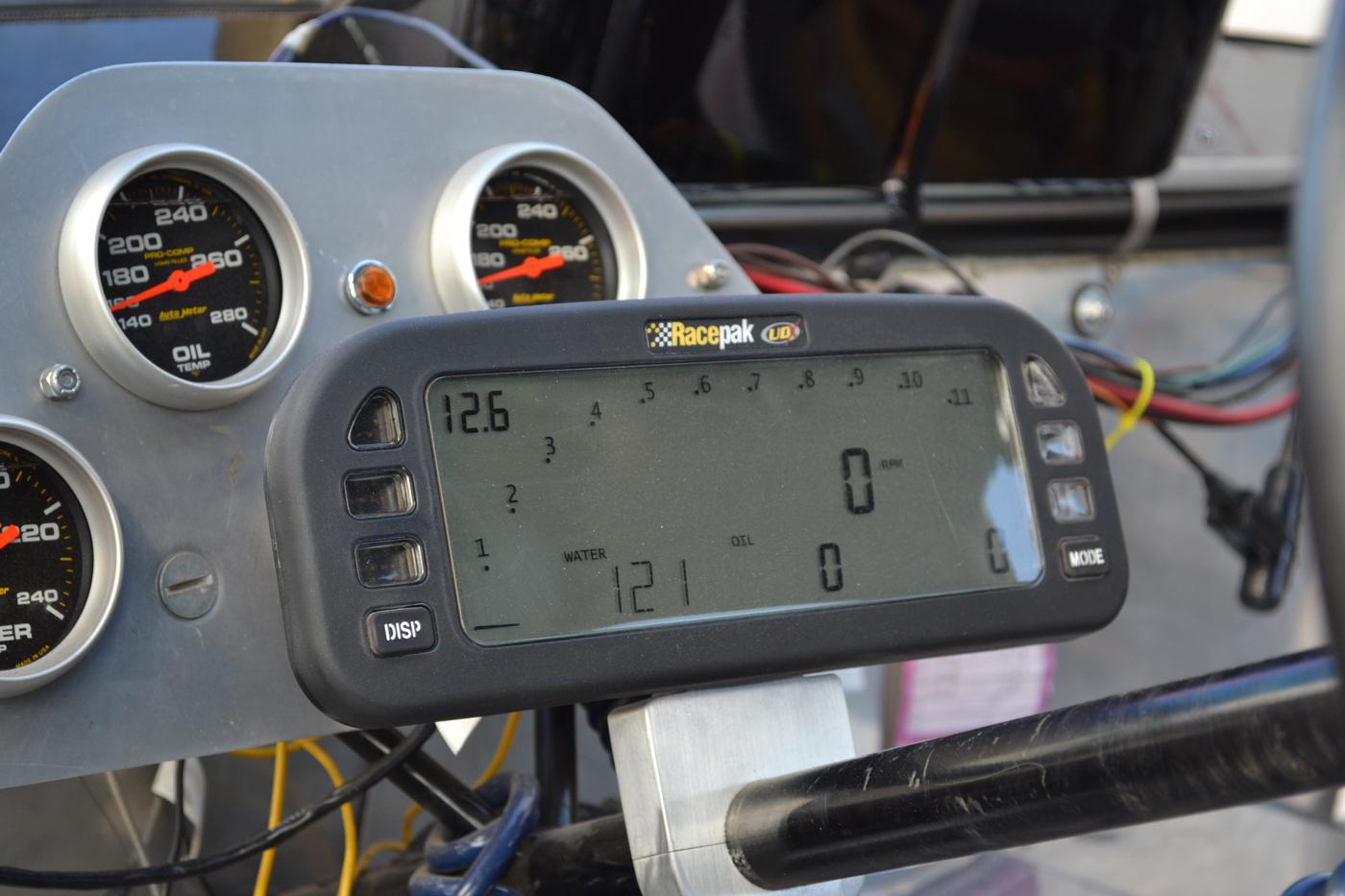 Racers often fail to order extra sensors over fear they'll be overwhelmed by the data in front of them, especially if they're new to data acquisition, noted our source at Racepak. "What bites them down the road is, for example, if they didn't order fuel-pressure sensors, and now they're having fuel delivery issues," he added.
Today's missteps often involve picking the wrong system for the race car, or not installing it properly once it arrives.
Look at it this way: Until data acquisition systems and loggers gained widespread acceptance in motorsports, most racers had no real idea how their cars were performing. They guessed at it, and sometimes got it right. The emergence of data gathering has since turned the tuning of race cars into an empirically driven process, with systems available that can keep real-time track of 100 vehicle functions, or more.
The information's there, finally, but some guesswork has persisted, morphed into a different entity. Today, it's less common for crew chiefs to misinterpret data. Instead, the imprecision more realistically extends to picking the wrong data system for the race car, or not installing it properly once it arrives. The manufacturers that produce these sensitive, highly specialized instruments have a vested interest in helping their customers get the setup basics right and do so on a regular basis.
"A lot of racers are afraid to order extra sensors, especially when they're new [to data acquisition], because they think they're going to be overwhelmed by the data since they've never seen it before," said Donny Cummins of Racepak LLC, part of Holley Performance Products, Bowling Green, Kentucky, which produces both pro and sportsman data devices. "What bites them down the road is, for example, if they didn't order fuel-pressure sensors, and now they're having fuel delivery issues. My suggestion is to get the system that this [competition] category needs to tune the car, be consistent, but also be able to diagnose problems. When something happens, and something malfunctions, that's when you'll need to look at that sensor data."
Racepak systems exist for more basic sportsman categories such as Super Gas, with cars that have about 1,000 horsepower, and for pro applications like Pro Modified, whose 5,000-horsepower tire shake might beat a sportsman data system silly in a few runs. Cummins said making the system appropriate to the car, and to the number of functions it needs covered, is a crucial consideration.
Another is being able to properly set up the system, since doing it wrong poses its own set of problems. As an example, Marc Erickson of AutoMeter in Sycamore, Illinois, pointed to earlier types of systems that came with unfinished data cables, which the customer had to crimp with specialized tools. "That was basically self-inflicted," Erickson explained. "Now, it's all plug and play, so our biggest issue usually involves grounding. Our cables are wrapped in shielding to send RF interference to the ground, so if it's not properly grounded, the RF will go to the data unit itself. Another mistake is running cabling or a power wire next to an ignition source, which will do the same thing."
RF interference can also drive other electronics, such as delay boxes, absolutely crazy. Most ignition providers will include specific grounding instructions with the products, and furnish good-quality ignition wiring, which Erickson said is essential for a data system to work properly.
"Another big issue, for us, is that people will wire the actual system, or playback tach, to the ignition switch, so it will still be recording when they go through the lights and shut the car off. It scrambles the data because it's still recording," Erickson said. "We always say, wire our stuff to the main power, not the ignition switch. Even if you shut the car off, it won't drain the battery immediately, because our system draws maybe 3 amps."
Stripped to its basics, the core function of data systems is to create a bunch of wriggling lines on a graph. At AEM Performance Electronics in Hawthorne, California, techs frequently see racers who either can't properly interpret their data or don't know how much they have.
"We have seen racers who are new to data analysis log every channel coming into the unit but have no idea how to organize it, leading to paralysis by analysis," AEM's Lawson Mollica said. "We also see the complete other side of the spectrum, where a racer will buy a basic logger that provides a handful of specific channels that are helpful, but as the driver becomes more experienced and wants more data, there is no way to expand the dataset with their current logging solution. The challenge of buying too little can cause racers to have to reinvest in a more powerful logger. That is where a system like our CAN-based CD Carbon logging displays become advantageous because they provide both data visualization and logging capability with near limitless expandability."
By dint of what they do, racers acquire technical knowledge as they gain experience, but computers can get fuzzy for most mortals. That's why the industry invests in tutorials that can keep racers from getting hopelessly lost. At AEM, setup templates are provided for bringing a new data system online. Racepak produces quick-start guides and YouTube videos demonstrating proper installation. Like other providers, AutoMeter urges buyers to know and understand the tech basics involved in data acquisition.
"We always try to give our racers the tools they're going to need before they get to the race track," Cummins said.
SOURCES
AEM Performance Electronics
aempower.com
AutoMeter Products
autometer.com
Racepak LLC
holley.com/brands/racepak