Ask the Experts: Raising Prices
Image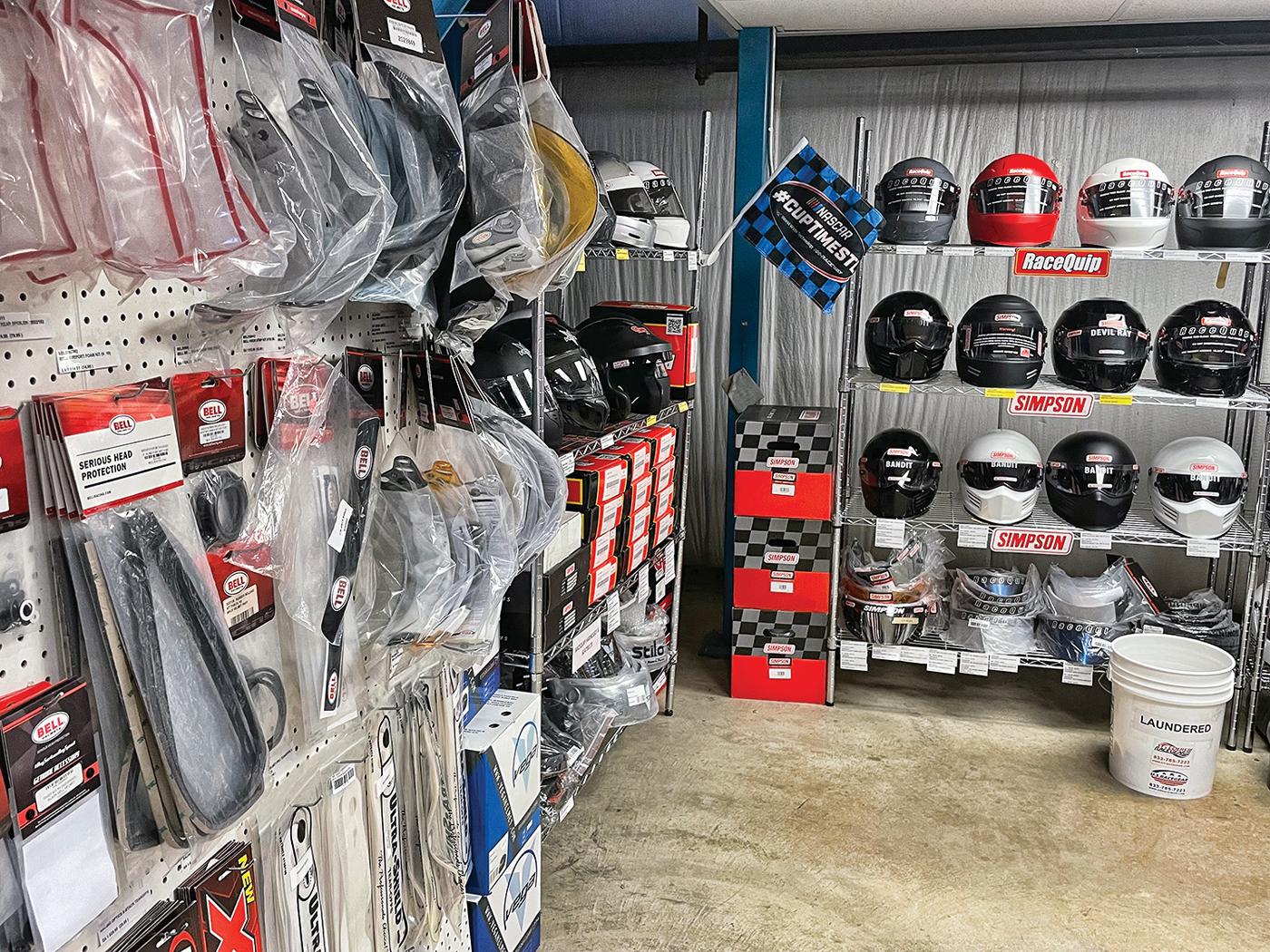 Our source at St. Louis Race Gear noted the danger in not taking a price increase when wholesalers raise theirs. "What are you going to do [then] when the next increase comes two weeks later? Now you're two behind. You have massive sticker shock. So institute your pricing on a specific product as it comes in."
Price increases are a natural component of any business; at times, they may also be necessary in order to keep the company thriving.
These days, a trend chart tracking prices for just about anything arcs upward. That results in an inevitable need to raise prices. Like breathing, it has to be done. Yet doing it objectively and sensibly will ensure that a business keeps breathing, too. Coping requires discipline grounded in understanding both buyer psychology and sound business practices.
"I worked most SEMA shows the last 20 years teaching business management," explained Tom Shay, a small business expert at Profits Plus in Dardanelle, Arkansas, who has presented seminars at the PRI and SEMA shows. "The advantage in our industry is our love for the sport, which separates us from [the big catalog and chain retailers]. The challenge is, they don't demonstrate the same passion or love for understanding how to run a business. The Captain and Tennille had a song named 'Love Will Keep Us Together.' That's a song. That is not a business plan. I want you to become good at operating your business."
One of the worst steps is delaying a pricing decision—or ignoring one entirely—until a wholesaler calls with the bad news. As Shay teaches his students, determining prices is a constant, ongoing responsibility for every retail manager. Wholesalers will inevitably boost them at some point. Shay strongly suggests retailers stop apologizing and instead, sell customers on a whole-of-shopping experience that benefits everyone.
"You should be looking at raising your prices every day," Shay said. "This is not a charity. I'm under the belief that you open a business because it's what you like to do, and hopefully you're going to make money at it. It's my job to teach you how to make that money. I don't buy for less so I can sell for less. I buy for less so I can make more money. The other view doesn't make sense."
As an example, Shay told the story of a simple but essential component, like a performance starter motor. Lots of places sell them; some, as is the case with volume retailers, for cheaper prices. What to do? As Shay explained, don't panic. If you physically stock the item, you're already ahead. Then start thinking about what else the buyer might need to install it.
"Instead of selling the starter against a starter, tell them, when you buy a starter from me, here's what it comes with," is Shay's strategy. "How about new bolts for mounting the starter, which I have? And what about a tube of thread locker? And shouldn't you have some dielectric grease on hand when reconnecting the starter?"
He, and others, note that at the make-or-break moment when a customer decides to buy, having what he or she needs—right now, immediately—almost always outweighs price as a consideration.
Frank Palazzo founded St. Louis Race Gear in St. Louis, Missouri, because he couldn't find a local store to sell him the helmet he needed to wring out his Viper on track days. Since then, he's also acquired US Race Gear in Cincinnati, Ohio.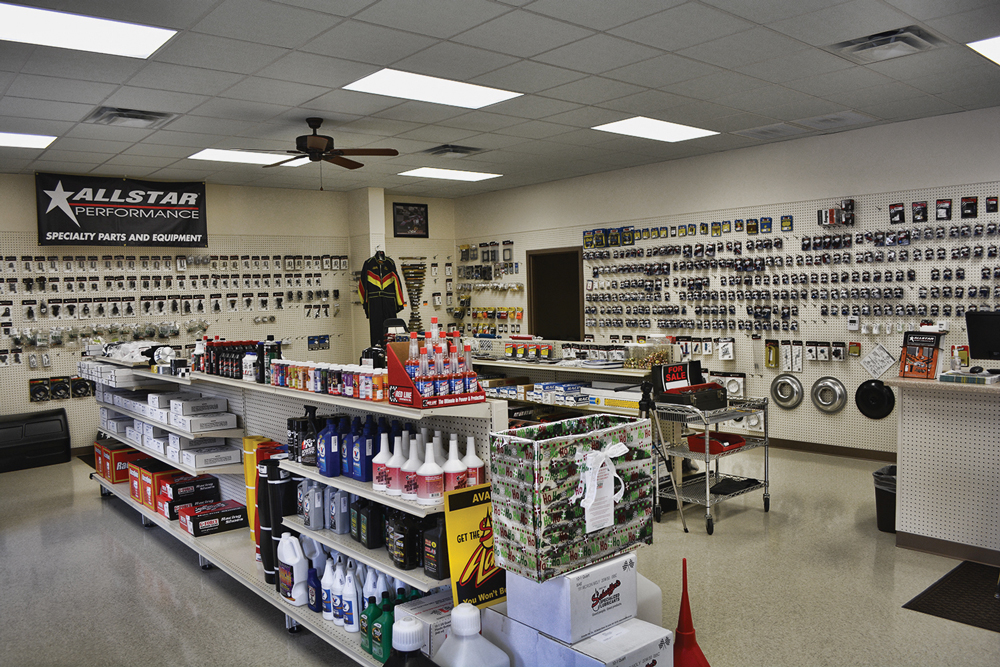 "I have every market segment in racing because everybody around here knows that I have stuff in stock to try on," Palazzo said. "People who come in want to know what your item costs today, not yesterday. The danger in not taking a price increase when it occurs is, what are you going to do when the next increase comes two weeks later? Now you're two behind. You have massive sticker shock. So institute your pricing on a specific product as it comes in. That's why we have multiple product lines."
Like Palazzo, Brandon Maxwell is a small, locally focused retailer. His store, 45 Race Shop in Milan, Tennessee, has a base of about 1,500 customers in a rural area between Memphis and Nashville. The price shock hit him immediately with components that make heavy use of plastics and aluminum alloys. Racing fuels and tires have also jumped. In Maxwell's view, tires are the least likely market segment to eventually drop their prices, regardless of what happens in the world.
"We've been doing this 25 years and never seen a price reduction in tires," he explained. "Eighty percent of our customer base is made up of people we've been doing business with for years. We just share pricing information with them as they come in. We hang on to our prices as long as we can until we have to change. You get that one guy who comes in, says, 'I can't believe it, I can buy it online for less.' We quit fighting that battle a long time ago. If they've got it in their hand and it's in my store, they're usually more humble."
Shay echoed this, agreeing that having a component in inventory is more important to most shoppers than simply the price tag. "It's really, what can I get for this item? If it's $72.43, I can probably sell it for $79.99. Is somebody going to walk away from me? I don't think so. Because of COVID-19, a customer now has lost their burning desire for a low price. Their question now is, 'Do you have it?' I'm tired of hearing people say, 'I do business with you because you're local and convenient.' I don't want your sympathy. I want you to buy from me because I've got a damn good staff and I've got the things that you want at a fair price. Not the cheapest, but fair. That's where I want my business to be."
SOURCES
45 Race Shop
45raceshop.com
Profits Plus
profitsplus.org
St. Louis Race Gear
usracegear.com