Image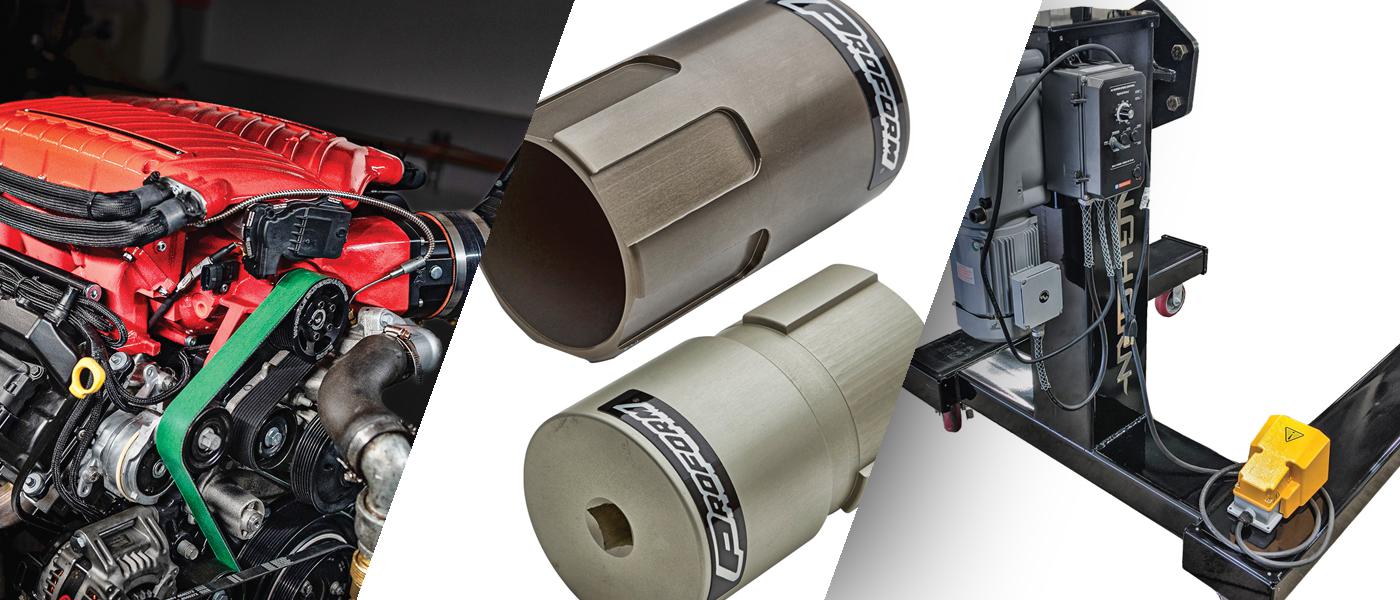 Hundreds of new product announcements cross the desks of PRI editors each month. Following are our top picks for July.
LS and Gen III Hemi Oil Pump Primer Tools
PROFORM
proformparts.com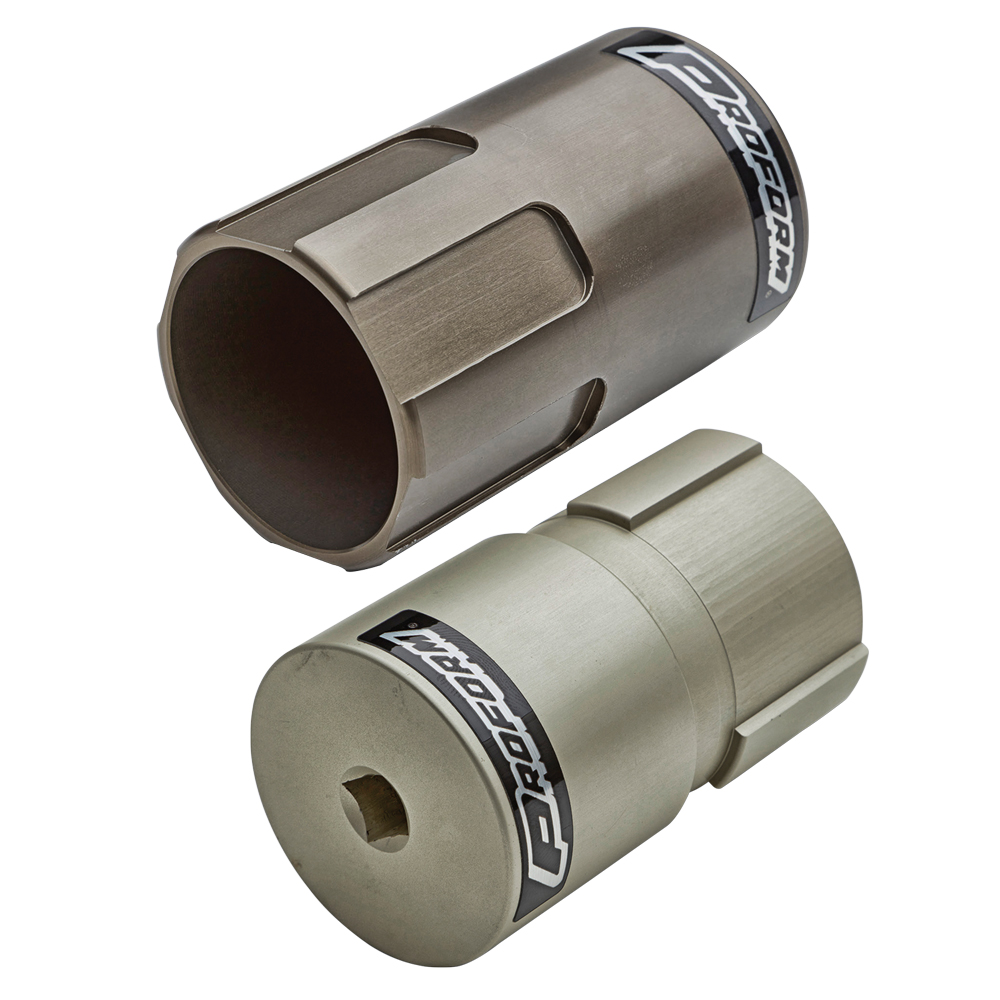 There's no easy or inexpensive way to prime the oil system on LS and Gen III Hemi engines. One way is a costly pressurized tank that is hooked up to a feed line close to the filter, which can create a mess.
Now there's a patent-pending oil-primer tool from PROFORM of Warren, Michigan, that makes this job much easier and cleaner if using an aftermarket oil-pump drive gear.
"This is actually one of the few products we didn't come up with in-house," said Ryan Salata. "The inventor approached us, due to our manufacturing and distribution capabilities, as well as the name recognition of a PROFORM tool."
Constructed from hardened anodized aluminum, the tool allows the oil system to be primed with the timing cover in place. Before the oil-pump drive is installed, the tool is slipped over the crankshaft like a deep-well socket and snugs up to the splines of the
oil pump.
A drill with a 3/8-inch adapter is used to turn the oil pump and prime the system for about 30 to 45 seconds. The engine is manually turned over a quarter turn before repeating the process, and this procedure continues until the crankshaft has turned a full cycle.
These tools will not work with the OEM oil-pump setup because the drive gear doesn't come off the factory crankshaft. They work only with engines modified with an aftermarket removable drive gear. —Mike Magda
Motorized Engine Stand
Longhorn Fab Shop
longhornfabshop.com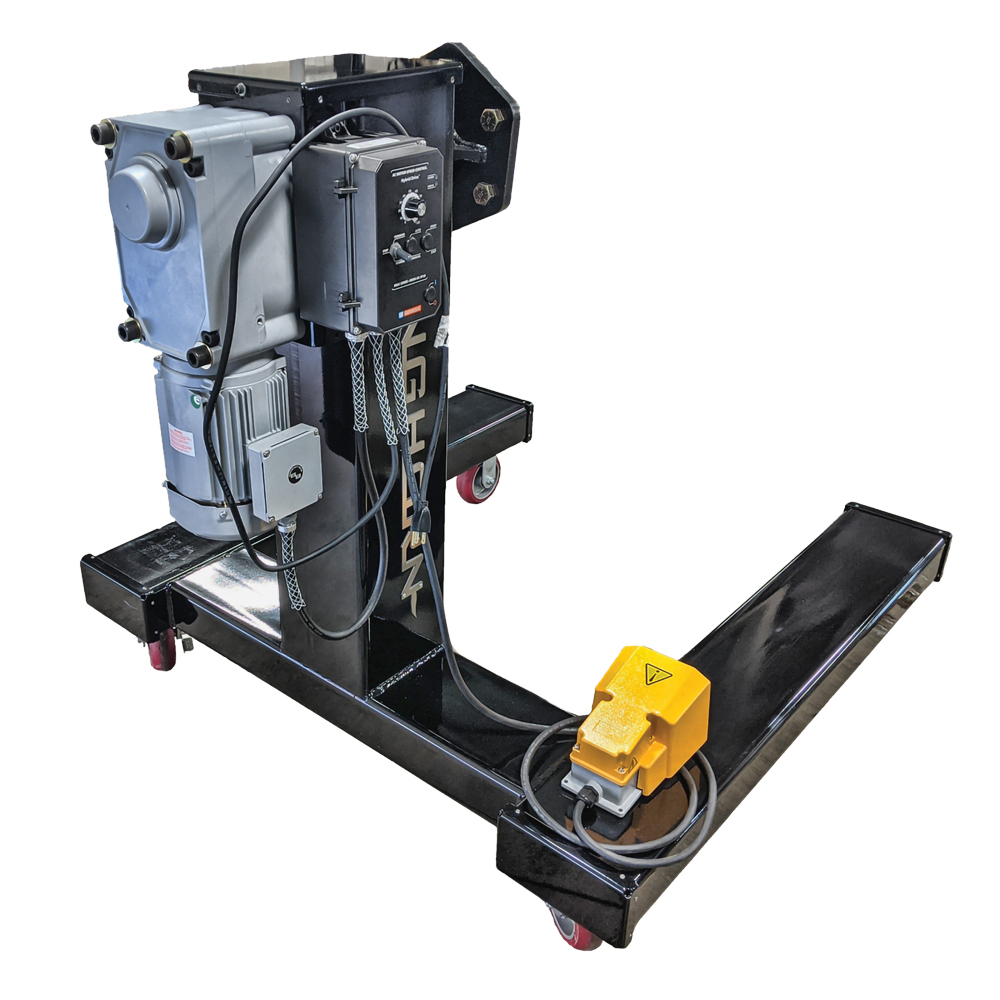 Frequently rotating an engine during assembly or teardown can certainly build fatigue in a person, possibly leading to a mistake. There are also engine builders who have a tough time turning engines on a traditional stand due to age or disability. Wouldn't it be easier just to step on a foot pedal and have a motor do the work?
The team at Longhorn Fab Shop in Brookville, Ohio, thought so and designed a heavy-duty, motorized engine stand that is reversible and hands-free. It will support powerplants up to big-rig diesel engines and it is versatile with its mounting method.
"We started from the beginning and redesigned the whole concept of how we rotate engines," said Manfred Schreyer, "much of which is side mounted to allow an engine to be bolted to the stand by only taking off one motor mount."
Longhorn offers a variety of custom attachments to meet most applications.
"Another benefit is easily inspecting the engine from multiple angles to check for any nonconformities," added Schreyer. "This reduces overall cost and time, while increasing profits and productivity."
The stand can be floor-mounted or is available in a roll-around model. It comes with a 1-horsepower motor, and the shaft turns 1–6 rpm. —Mike Magda
Small Block Chevy Supercharger System
Vortech Superchargers
vortechsuperchargers.com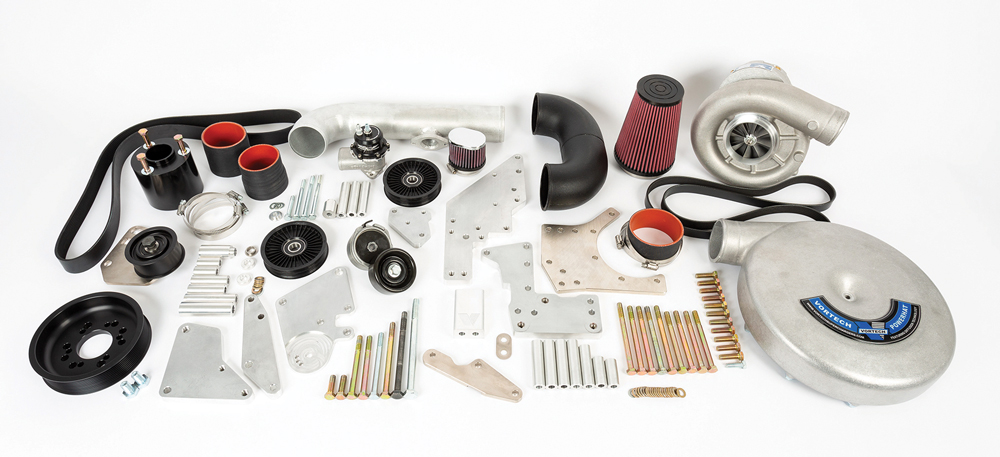 Vortech's latest-generation supercharger system for small block Chevy engines features tighter packaging for easier fitment under the hood of many classic cars.
"With this latest revision we wanted not only a more compact and smaller footprint version of the SBC kit, but this new kit also gives customers versatility to run both A/C and power steering," said Brian Cox of the Oxnard, California-based manufacturer.
The kit includes a V-3 Si-trim compressor that can support up to nearly 800 horsepower. It's driven by a 10-rib belt-drive assembly, and the mounting brackets are constructed from billet aluminum or steel. Other features include discharge tube and Vortech Maxflow race bypass tube.
"Since most of the typical SBC engine builds would fall into the 450- to 750-horsepower range, we see these supercharged small-blocks geared toward the True Street (NMCA), and the Street Race Small Block Power Adder (Hot Rod Drag Week) classes," said Cox. "And, of course, bracket racing that most tracks offer."
Suggested engine displacement ranges from 283–383 cubic inches. The kit includes the air-inlet assembly with Roto-molded ducting and a 3.5- x 7-inch cone air filter, carburetor hat and base, belt tensioner, crank pulley, silicone sleeves, reducers, stainless-steel clamps and all necessary hardware. —Mike Magda
Gen III Hemi Crate Engine
DSR Performance
dsrperformance.com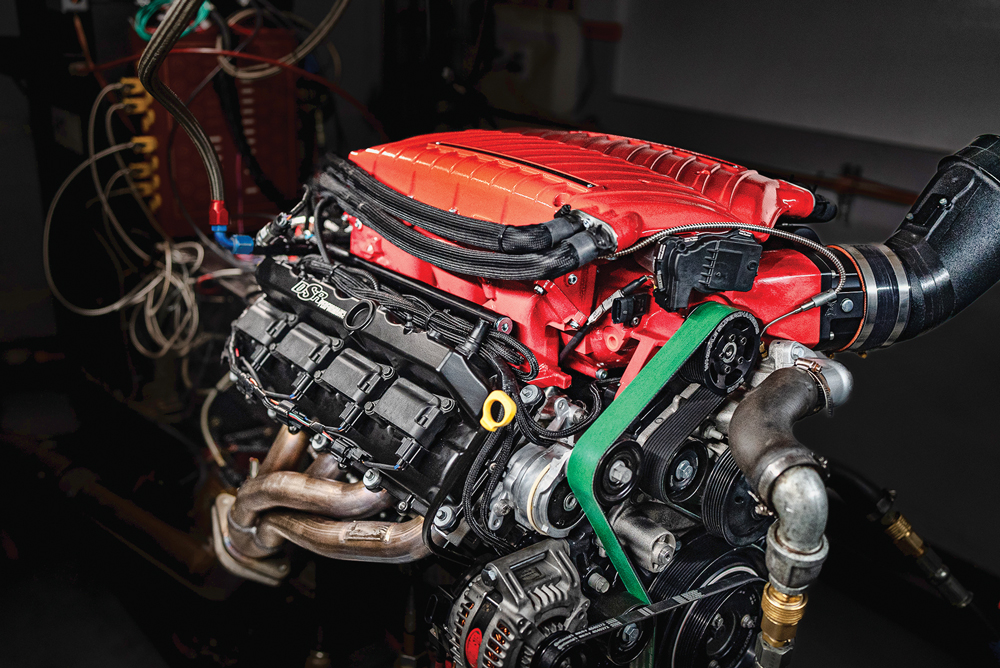 A 1,000-plus-horsepower Gen III Hemi crate engine that runs on 93-octane pump gas (9.8:1 compression ratio) is available from DSR Performance, the aftermarket division of Don Schumacher Racing (DSR) in Brownsburg, Indiana. The first production run will be limited to 20 engines with plans to release more units in the future.
The engine displaces 426 cubic inches (7 liters) and is rated at 1,150 horsepower at 6,500 rpm with peak torque of 974 lbs.-ft. at 5,200 rpm. Other features include a Gen 5 Whipple 3.0-liter supercharger, high-nickel cast-iron block and modified production Hellcat cylinder heads.
Code-named the DSR 1150, this crate engine is the result of a collaboration between DSR Performance and AJ Berge, owner of HemiTuner Performance in Bay Shore, New York, and a crew chief on the DSR Drag Pak cars that run in the Constant Aviation NHRA Factory Stock Showdown and NMCA Factory Super Cars class. Berge leveraged some of the technology and tricks learned in developing the shootout cars.
"We run the shootout motors at 10,000 rpm plus," said Berge. "It's all about how the piston interacts with the head and the cam profile works with the displacement. What we've learned working with Whipple on the Shootout motors has trickled over into these superchargers that we're using."
The DSR 1150 retails for $37,950. Each engine is hand assembled and dyno'd. —Mike Magda
Square Wave TIG 200 Welder
Lincoln Electric
lincolnelectric.com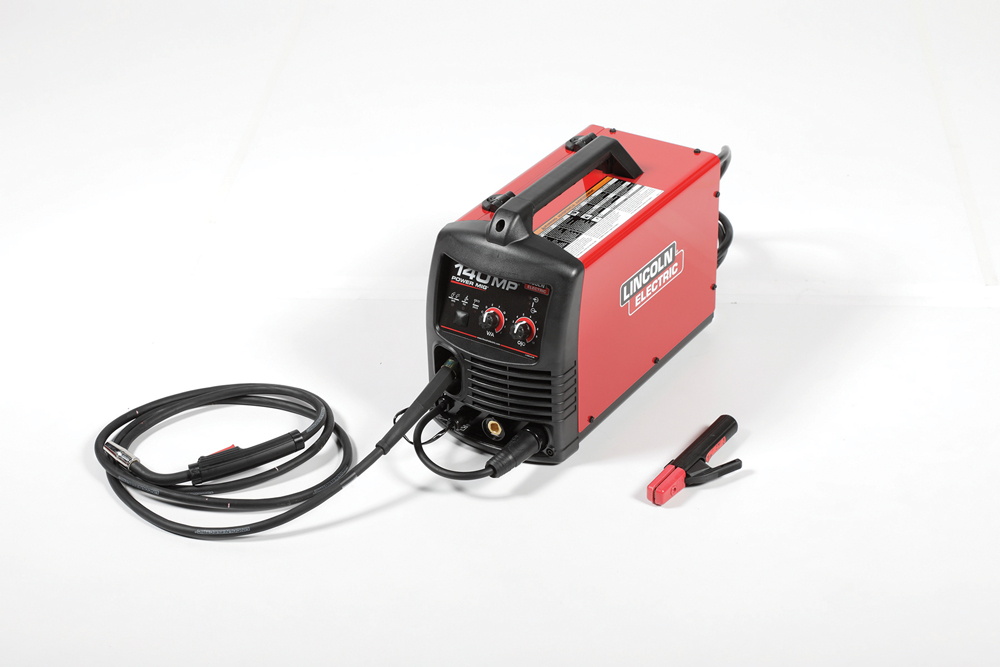 Racers on the go will appreciate the portability of the Square Wave TIG 200 welder from Lincoln Electric in Cleveland, Ohio. Designed to provide smooth and stable AC TIG welding on aluminum and DC TIG on steel and chromoly, the TIG 200 also offers a user interface that makes setup easy.
When welding aluminum, users can easily adjust the AC frequency, and AC balance can be adjusted to provide additional cleaning on dirty metal or maximize penetration on thick materials. Users also have the option of stick welding for outdoor work.
"The DC-TIG arc is extremely focused and smooth. This offers great control for manipulating in and out of tight 3D joints that are comprised of thin-wall metals," said Joseph Keipert. "Then for aluminum applications, the square-wave output provides an arc that achieves effortless puddle-control, filler medal deposition and penetration."
The TIG 200 works with standard 120V or 230V outlets, and it weighs only 46 pounds.
"Lincoln Electric maintains countless communication channels with racing teams, fabrication shops, and contract welding companies," added Keipert. "These customers voiced the need for a 120/230V machine that is ultra-portable while also being able to provide 200 amps of AC/DC TIG welding output. This posed a challenge because many AC TIG welding machines historically are bulky or limited to 180 amps." —Mike Magda
Athesil RTV Silicone Sealant
SCE Gaskets
scegaskets.com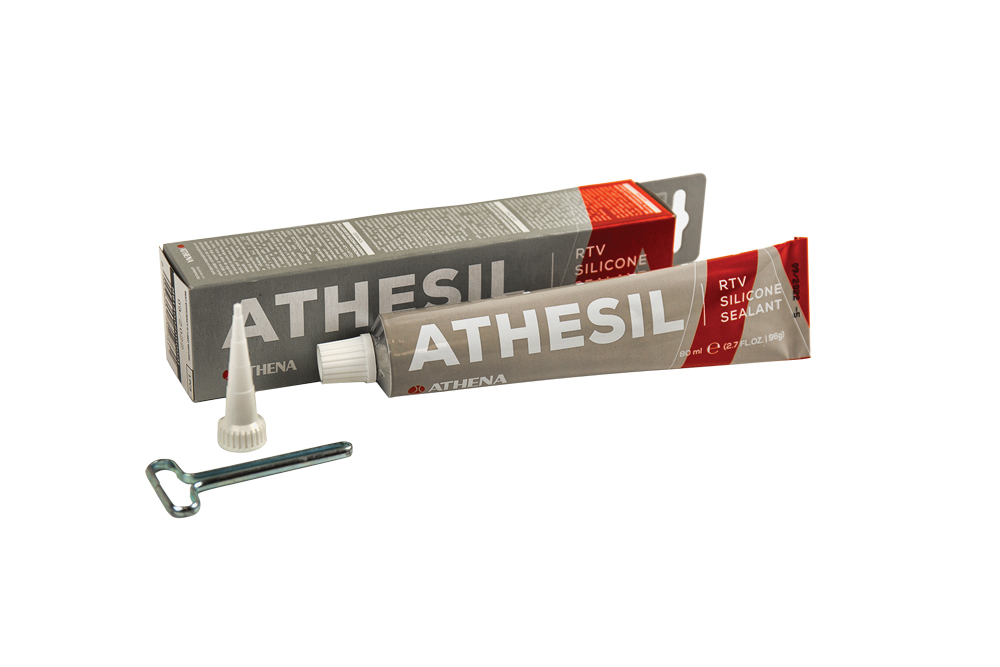 Racers and the OEMs have long used silicone sealants to seal the intake manifold along the front and rear rails of the lifter valley on a V8. So it's no surprise that high-performance versions of silicone sealant are available to help ensure a long-lasting seal on race engines.
The Athesil RTV silicone sealant from SCE Gaskets in Mount Pleasant, Tennessee, is thermally stable from -40 degrees to 430 degrees F and has performed at 572 degrees F peak. It will not damage Lambda sensors and resists oils, fuels, and coolants for superior shape retention and adhesion to surfaces.
"This sealant is the latest chemical technology, meeting all EU standards," said Aaron Hunter. "It's safe to use in most applications on the motor when sensors are involved. Racers now have one silicone they can rely on and keep in their tool box instead of having to carry around an inventory of different chemicals with an application chart to go along with it."
Athesil can be used for formed-in-place gasketing (FIPG) and is useful in marine, motorcycle, and heavy-duty off-road applications. It comes in 2.7-ounce tubes in either a single pack or a 12-piece pack. Each tube includes an applicator tip and squeeze key.
—Mike Magda
ML1000 Miniature Pressure Transmitter
PMC Engineering
pmc1.com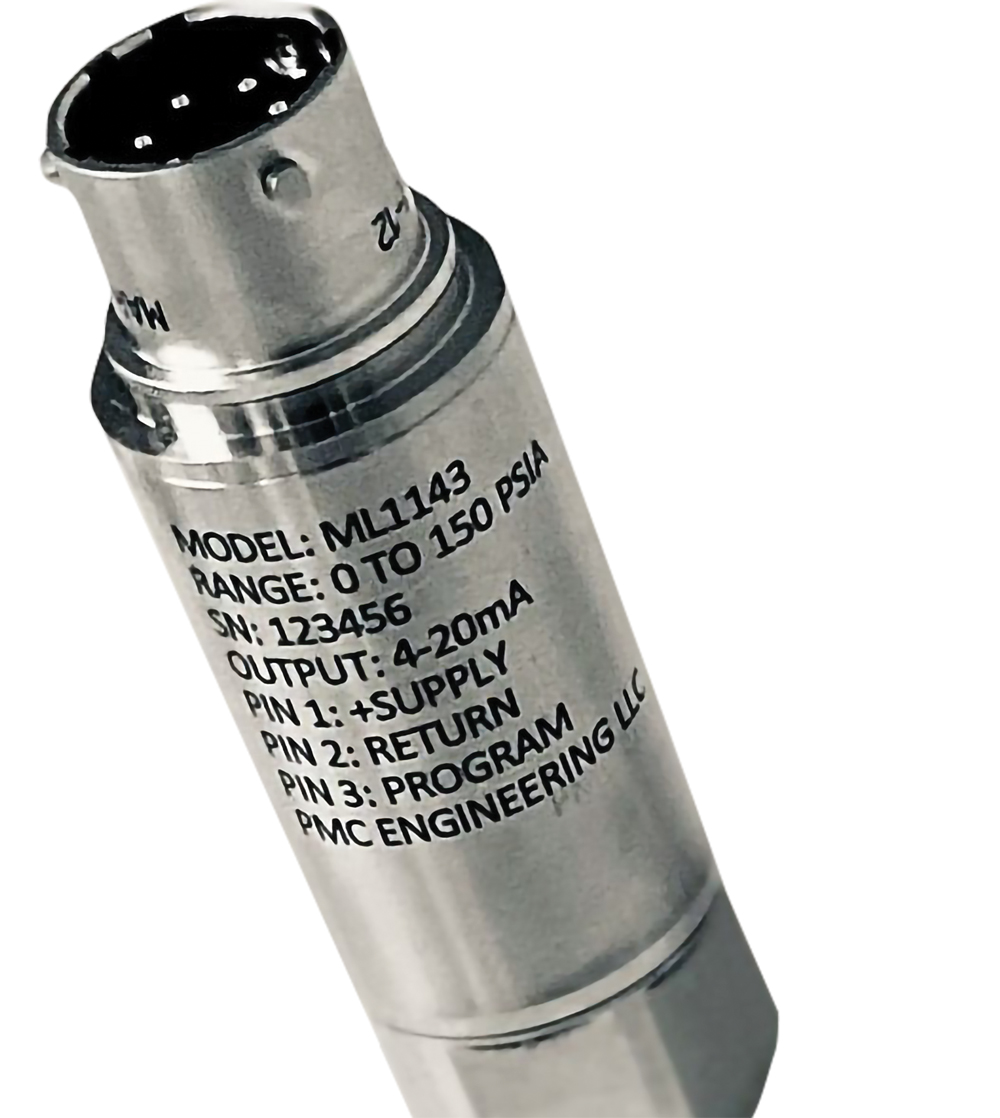 Accurate feedback from a race vehicle is key to setting it up for optimum performance, and precise sensors are necessary to generate that information.
PMC Engineering of Danbury, Connecticut, has recently released its ML1000, a digitally compensated miniature pressure transmitter that has a variety of uses in a race car.
"It can be used for gearbox oil pressure, as a MAP sensor, or for brake pressures," said Robert Knowles. "The product is designed with very high-proof pressure (overload) to maximize reliability. The small size enables installation where space is restricted."
The ML1000 provides a 4-20 mA, two-wire output, and offers static accuracies of 0.1%FS, including linearity, hysteresis, repeatability, zero and span setting errors. This sensor also uses piezoresistive silicon technology and is suitable for static and dynamic pressure measurements with a frequency response of 1ms.
"Stainless steel construction and operation at high temperatures and vibration levels enhance reliability," added Knowles. "Very high accuracy provides precision measurements where necessary."
The ML1000 is just two inches long with a diameter of .83-inch. It has an operating range of -40 to 250 degrees F and weighs 1.6 ounces. PMC offers numerous options, depending on the requirements. It's available with either a six-pin bayonet or four-pin M12x1 connector.
—Mike Magda