Sponsor Spotlight: ARP & LUCAS OIL LATE MODEL DIRT SERIES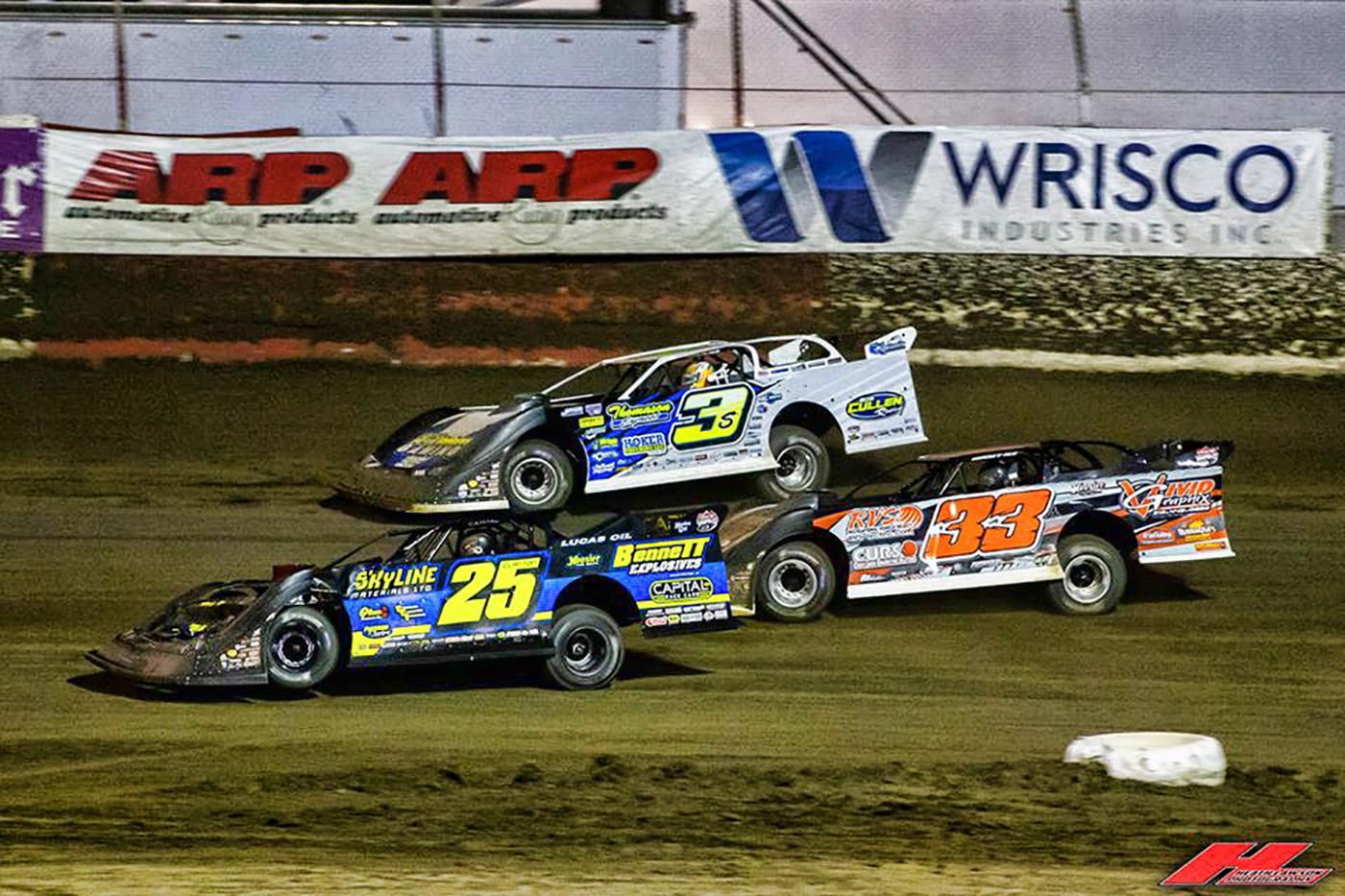 With its fasteners found throughout the race car, a prolific manufacturer has solidified its commitment to open-competition engine building as an official series partner and title sponsor of the prestigious Engine Builders Challenge.
As director of sales and new products for premium fastener manufacturer ARP in Ventura, California, Chris Raschke knows more than a little about holding things together. So when Raschke said that Lucas Oil Motorsports "has held this whole thing together"—and by "this whole thing," he means "racing"—well, you just have to listen.
"I don't think you could give anyone in the industry more credit than them," Raschke continued. "If it weren't for Forrest Lucas, a lot of people would not be racing anymore. There are a lot of people who would not have jobs and would not be in the business—and a lot of things would not be happening in professional motorsports."
So it's hardly surprising that on March 20 of this year, ARP (Automotive Racing Products) signed on as an official partner of the Lucas Oil Late Model Dirt Series, and as title sponsor of the series' Engine Builders Challenge.
The two organizations already shared history. ARP has sponsored the Lucas Oil Pro Pulling League since 2018. "The diesel market is such a good part of our business that we felt we definitely needed to give back," said Raschke.
"They've been a good partner for several years," added Wayne Castleberry, who heads corporate motorsports sales and marketing for Lucas Oil Motorsports, Corona, California. "And so this past winter we talked about expanding their presence into the Late Model Series. A lot of their fasteners are used in Late Model engines from Clements, Durham, Pro Power, and other top builders."
To learn more about the union, PRI spoke with both Raschke and Castleberry in early June.
PRI: Who approached whom about expanding ARP's sponsorship into the dirt late model arena?
Chris Raschke, ARP: We approached them. Lucas is a real low-pressure deal. But with the things Wayne wanted to do, we felt it was a good time to expand the program, and we saw a good avenue open to do that. And it's always been seamless dealing with them on the Pro Pulling side.
PRI: So this was a good time to expand? Why?
Wayne Castleberry, Lucas Oil Motorsports: Because they have been very satisfied with their return on investment, and because of the marketing strength that we bring to the table, with our TV network and such, they felt like it would be a good opportunity to expand their partnership. They are very interested in the TV side and have put together some really cool commercials that we are airing on MAVTV.
Raschke: A lot of print publications have closed down, and we wanted to stay in touch with our customers. And Lucas reaches out to so many people. [Their racers] make a point of finding out who the sponsors are. If I go to an event, anyone who walks up to me thanks me. So I am confident they are going to give us a good bang for our bucks.
PRI: Why did you choose the Engine Builders Challenge, particularly?
Raschke: That's pretty easy. All the engines are held together by nuts and bolts.
Castleberry: ARP is going to present the award for ARP Engine Builder of the Year at our end-of-the-year banquet, along with a nice cash bonus. And at every race, we designate the ARP Engine Builder of the Race. So it will be a great opportunity to continue to build their brand in the Super Late Model engine industry. It's also part of our program to strengthen open-competition engine building, and to sustain the open-engine platform that we stand for in Super Late Model racing.
PRI: Aren't there ARP fasteners in the chassis, too?
Raschke: You can find ARP in the differential, the transmission, the clutch area, the wheel studs. There's a possibility we're not in those areas in some of the cars, but we're in every engine, I guarantee that. We've worked long and hard to make sure we have offerings for all the different applications, not just one particular engine combination.
PRI: Would it be fair to say that one of your expectations is feedback from racers and engine builders?
Raschke: Definitely. You have to have that relationship with the customer, and this is a great way to do it. Being involved in a series puts you on the front line. We're not only showing our appreciation for racers, we're making sure we have the correct product, that functions in the sport the way we say it does, and the way that the customer needs it to function.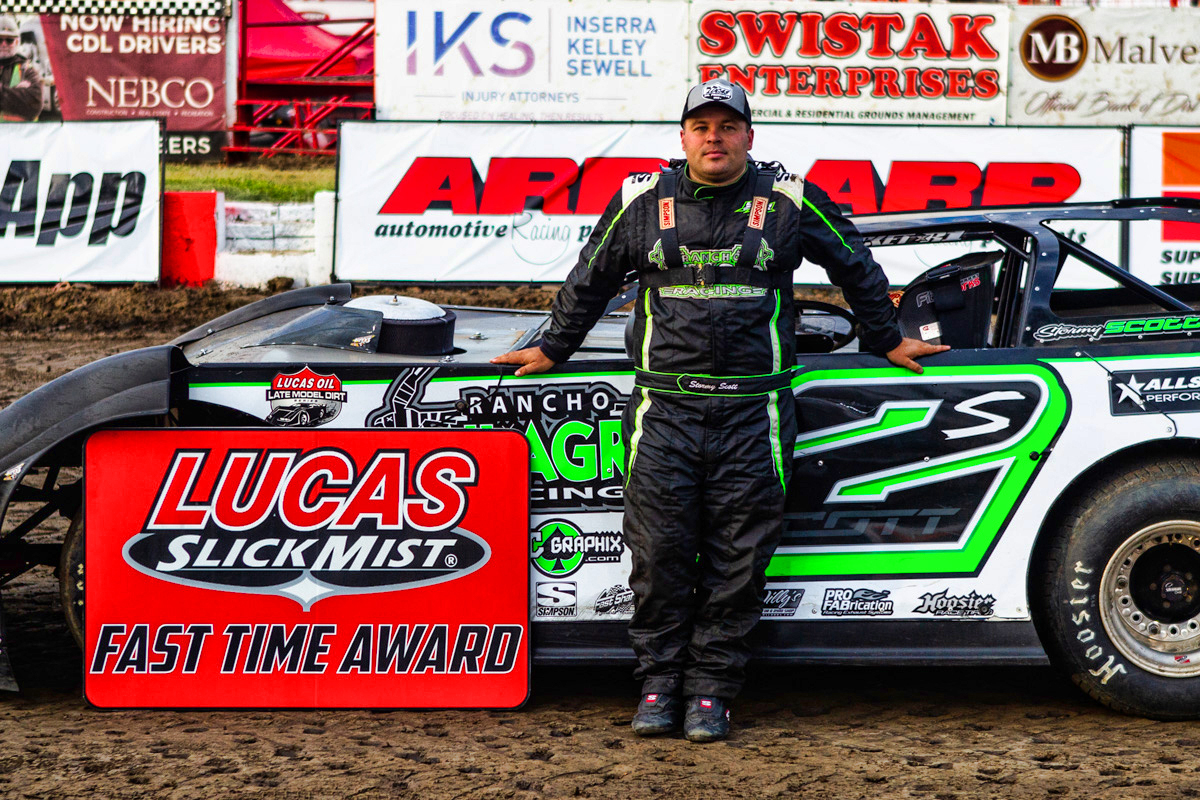 PRI: What does it mean to be an "Official Partner" of the Lucas Oil Late Model Dirt Series?
Castleberry: Sponsorship dollars determine whether a company is a Contingency Sponsor, Associate Sponsor, or Official Partner. As an Official Partner, ARP will receive additional benefits and entitlements, especially on the television side. And then we have certain tools in place, measurements and data analytics, that we can show ARP at the end of the year: How many of their commercials aired; how many times their banners or stickers were seen; how many times their name was mentioned in our TV broadcasts. We work with media marketing specialists Joyce Julius & Associates, who have developed a formula that yields an actual value of their television exposure. But with all of our partners, our measure of success is the feedback we receive from them: Are they satisfied with what they received from us? Our goal is always to exceed the benefits outlined in the contract, to go above and beyond, and to show them more value than we did the year before.
PRI: But what about Lucas Oil? What are your long-term goals and expectations for this relationship?
Castleberry: Obviously the marketing dollars help keep the series healthy. But in addition to that, with a great, international company like ARP, having that partnership brings credibility to what we are doing as a motorsport entity. When other companies in the industry see that a manufacturer as big as ARP sees value and benefit in their association with us, those other companies want to become sponsors as well—all because of the credibility that ARP brings to the table.
PRI: How has the pandemic affected the program?
Raschke: Here we are in our first year, and we've had a lot of hiccups—not because of Lucas, but because of things going on in the world today. Everything is up in the air. So I'm not going to tell you we plan on a big return this year. It's a bad situation for everybody, but we're not going to change our participation based on that. We're all looking forward to getting back to racing. And we expect to come out with a bang.
Castleberry: [This year] we will still complete 50-plus events, barring weather cancelations or any other closures. Obviously, we're in unique times, and we have to take each event case-by-case. We need approvals from state and local officials, health officials....
And in the meantime, to replace the events that have been canceled, we've used social media to promote our partners. We've shared their social media pages to give them extra value and keep them in the forefront.
PRI: How will other stakeholders benefit from this sponsorship?
Raschke: Any time you put money into the sport, that's going to benefit everybody. These guys are struggling; there are race tracks that might not even race this year. And I know some companies have canceled their deals with people. But we're in this for the long haul. We want to make sure that these people are going to be there when we need them.
So we're here to support the racers and the tracks—and to keep this whole thing going.