Industry Insights: Kyle Tucker
Image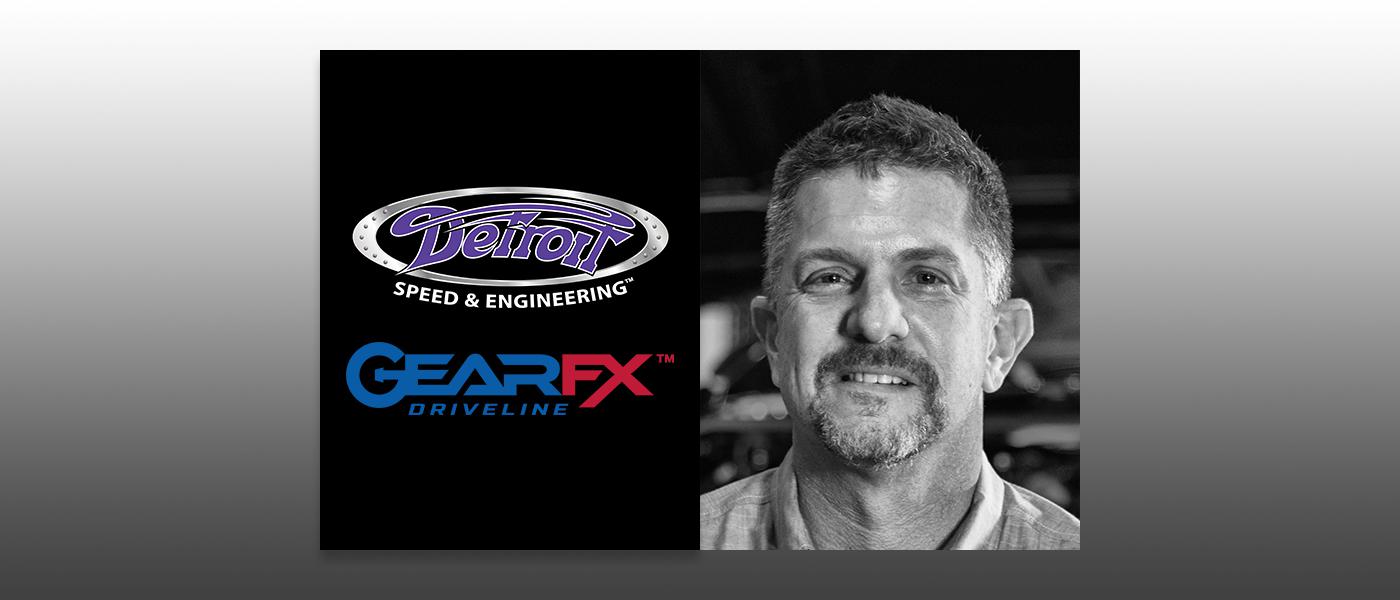 Kyle Tucker's career path has followed all the twists and turns of the road courses where his companies' products appear, from racer to engineer to business owner. Here he shares some of his career highlights, from racing in the Baja 1000 to being the only two-time SEMA Battle of the Builders winner.
Kyle Tucker is a good example of how motorsports and performance can have a profound impact on one's life and direction. A native of Missouri, Tucker was exposed to auto racing at an early age and was immediately smitten with all the elements of motorsports: the sights, the sounds, the sensations. In his teens he raced stock cars and midgets and aspired to become a professional racer.
Fate—and the realities of life—would intervene. With guidance from a caring mentor, well-known Missouri car owner and track promoter Ray Marler, Tucker changed his direction to pursue an engineering degree with the ambition of spending his life working in the performance industry. Upon graduation Tucker relocated to Detroit and joined General Motors as an engineer and test driver, and it appeared his path was set.
Tucker was soon exposed to road racing and autocross, and his destiny was forever altered. He began working on vintage muscle cars—specifically, a 1969 Camaro—and designed and built a number of pieces that dramatically improved the car's performance. As others took note and wanted to buy his parts, Tucker's dreams of engineering morphed into company ownership when he launched Detroit Speed and later GearFX. The two companies would grow to become leading entities in the performance marketplace.
After moving his operations to Mooresville, North Carolina, Tucker's visibility widened when he and his Detroit Speed colleagues captured the inaugural SEMA Battle of the Builders competition in 2014. They claimed the title again in 2018 and remain the only repeat winners of the coveted contest. In 2020, Detroit Speed and GearFX were acquired by Holley Performance Products, but Tucker continues to serve as president of both entities. He is also a member of the BFGoodrich Performance Team and continues to pursue a limited amount of racing competition, including the Baja 1000.
Industry Insights recently visited with Tucker to get his thoughts on his career path and various issues that are impacting the performance industry.
PRI: Let's begin by talking about the two companies you've focused on these past few years: Detroit Speed and GearFX. Give us a quick synopsis of what each does.
Tucker: We built the company around first-generation Camaros and kind of expanded around that. That was the first car I had, and built and designed a lot of parts for, and that's where it started. I was heavily influenced by the Penske/Donohue era of Trans-Am road racing and loved Camaros. At the time street rods were very popular. I wanted to build a car that was highly detailed but very functional. That was about the time when Pro Touring [began], and as I designed some parts and started building cars, the company was started in 2000 to get some cash flow. Detroit Speed is there to provide modern designs and manufacturing techniques to create parts for older muscle cars, to transform them into a car that is fun and safe and reliable and easy to drive. That goes across many platforms today.
GearFX is kind of a similar mentality to Detroit Speed, and is kind of the upper end for the customers who really appreciate good quality. There are a lot of gear builders who build performance rear gear sets and transmissions, but our goal at GearFX is to, well, it's kind of like a small block Chevy. You can take parts out of any catalog and build an engine that runs pretty well. But if you size and match and set tolerances, it can run a lot better. That's what GearFX does. We strive to build an upper-end gear set that is quiet, which is important. Today the lines get very blurry between performance/racing and street car people. People want the performance, but they also expect it to be consistently quiet. I think that is an underserved area of the market. All these race builders building gear sets have not focused as much on the quiet, and that's what we have strived to do. Even though we still build NASCAR gear sets for teams, it's that mindset that still goes into a street gear as well.
PRI: You have an interesting path, from farm kid to college student to aspiring racer to GM employee to company owner. It's one of those stories where it's probably unlikely you could have plotted out this path from the beginning.
Tucker: You know, that's right. It just came about because I'm such an enthusiast for anything that goes fast and has four wheels and tires. It actually goes back a lot to Ray Marler, who is an engineer by trade. When Ken Schrader went down to the Carolinas to race with NASCAR, Ray started getting bored because he didn't have a Silver Crown car anymore. I was working part-time and was tapped out; I couldn't afford to build even a competitive go-kart. Ray wanted to buy a car to race locally on Saturday night. He said to me, "I'll buy it and support it and teach you how to race, but you have to maintain it." What high school kid who wants to race could turn that down? So we did that and tore up a bunch of his cars, tires and wheels that first year when I was 15. The next year we won a lot of races and kept the car clean, and that was my entire focus. 
I wanted to race, and we were getting more and more competitive. I also started driving a midget for a guy in St. Louis, and Ray helped me a little bit with that, too. I'll never forget, we crashed one night in turn four and were walking back to the pits with my helmet in one hand and the steering wheel in the other—that's about all that was left of the car—and Ray was walking beside me. He said, "You know Kyle, you're a smart kid and you're a pretty good racer, but you might want to rethink this racing thing." I thought about it for the two hours driving home and figured maybe I should think about things. My mom and dad wanted me to go to school, and I decided if I studied engineering, I could figure out how to make a car go faster. And be a better racer, too. 
PRI: When did you become really immersed in the muscle car scene? Was there a moment when you began to feel like there was a place for you in that industry?
Tucker: I grew up in Southern Missouri, and with all the dirt tracks there, you can race three or four nights a week in the summer. That's all I knew. As I got into engineering school, I couldn't race dirt tracks as much, and I was fortunate enough to get a college co-op position to help pay for school and get some experience at GM. As I did that and was spending more time in Michigan, there weren't a lot of dirt tracks up there. I got into a clique of guys who did some local road racing, and I really liked doing some of that. I wanted to learn about it. Because I was at GM and was doing some test driving and working on the testing of vehicles, I got into road racing and autocross. That's how it started.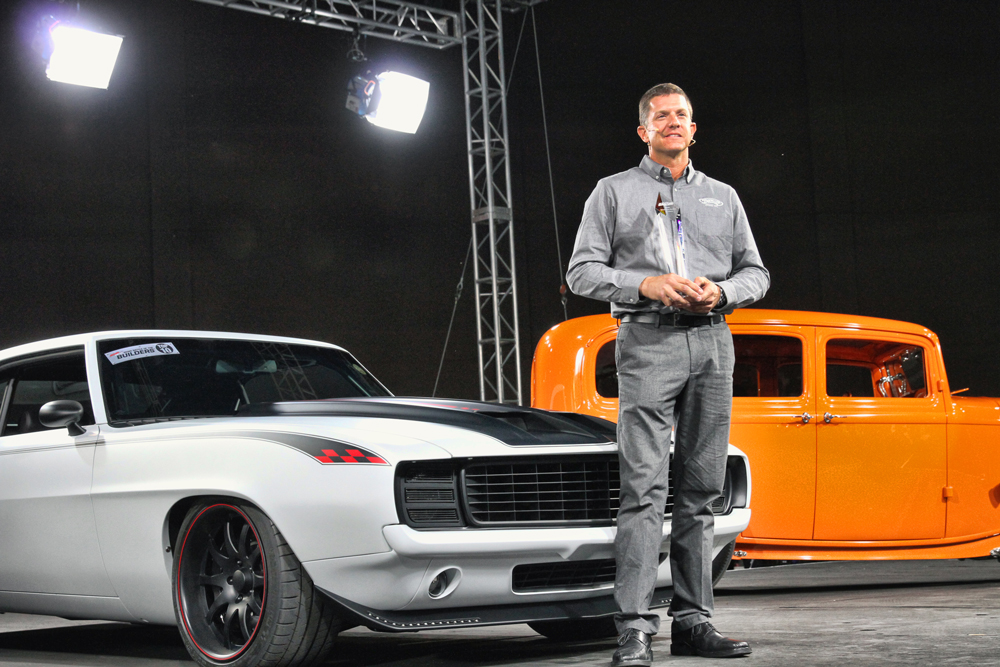 PRI: Leaving GM to strike out on your own must have been a leap of faith, so to speak. Was that how it was? Was there an internal debate on what you wanted to do?
Tucker: It was clear to me that I was getting busier and busier on the side, designing parts and working on people's cars. And working on my car. I didn't really think about it being a company, it was kind of a side hustle. I could work on other people's cars and design a few parts on the side. It quickly took off, and I got to the point where I was busier at home. I started to see the potential, and it was almost like my day job was getting in the way. I wondered if I could make something of it. I was in my late 20s and figured if I was ever going to do something like this, now was the time. My director at the GM Proving Grounds was a car guy, and he knew my situation. We'd always swap car stories. I went in to tell him what was happening and ask for a leave of absence. "I might not come back, but if it doesn't work out in six months would you give me my job back?" He agreed and offered me a one-year leave. He was confident that I could make it work. I took a year's leave of absence, and I never went back.
PRI: To transition into that role, it's one thing to know the engineering, know the cars, even know your market…but running a business is a very different world. Was that part of the educational process, owning your own business?
Tucker: It sure was. As I took my leave of absence, I had a two-car garage at home and later built a slightly larger garage in the backyard and outgrew it. Then I started to get part-time employees and then full-time employees, I think I had two in the backyard with me. I still wasn't paying myself but was paying my employees. But we kept getting more jobs in, and I quickly realized that I didn't know anything about business. I'm an engineer and a racer, and it was always the school of hard knocks to learn the business side. If there was anything I did right, I hired people who could take care of that side of the business. I learned from them on the business side, whether it was accounting or marketing or social media. I guess I've been blessed that I picked the right people to help me with the things I didn't know how to do.
PRI: You eventually moved your operations to North Carolina. What led you to make that move?
Tucker: In Detroit at the time, I had moved from the backyard shop because we were out of space. I leased a very small space from Scooter Brothers, who had FAST Fuel Injection in Brighton, Michigan. He leased the whole building and the middle suite was available. In a year I outgrew that space. I kept looking for a space I could buy. I knew [lack of] space was limiting what I could generate in revenue. Detroit was still booming at that time, and I could not afford to buy or lease a bigger space because the market was just too high in commercial real estate. 
I had built a couple of cars for a collector in North Carolina, and he told me that Mooresville would be a great place for me. The more I came down to see him to deliver a car, the more I liked North Carolina. It was more like the climate where I grew up in Missouri, more like it than Detroit, for sure. So he took me around Mooresville. His friend had a race shop in Mooresville, and I looked at the building and thought, "Oh my gosh, I can't afford something like this." But it would be ideal for my business. So I talked to a banker in Charlotte and scraped together everything I could for a down payment and bought the building. Then we leased it back to the race team that was in the shop at the time. We sold our houses in Michigan, the employees and I, and the next year we moved down to that building. That's where we still are. I bought some adjoining land and have added on some, but that's where we're at.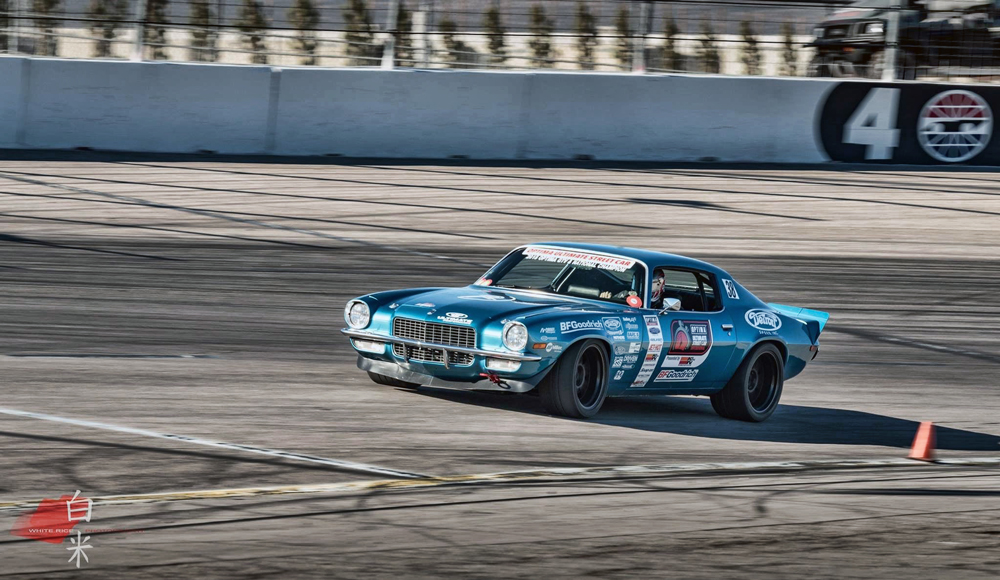 PRI: The SEMA Battle of the Builders has become a high-profile deal, and you won the first one in 2014 (and again in 2018). How did winning the Battle of the Builders impact you and your company? Was it a milestone?
Tucker: Yes, it definitely helped us. Give credit to SEMA and the people involved who produced that and made it a big deal. It's really one of the awards, if you're a car builder, you shoot to win that award. I wouldn't say that it specifically helped our business from a percentage perspective, but it increased the awareness of our brand. We've been fortunate to be more selective the last seven or eight years about who we want to build cars for, but it definitely helped raise our level in terms of the caliber of cars we build and the customers we work for. That was our biggest realization. To be able to win it twice was a really big deal.
PRI: The muscle cars of the 1960s and 1970s, to be honest, weren't exactly built for things like autocross. But I'm guessing that's the point: develop pieces that allow a car to perform far beyond what it was designed for. Is that part of what makes autocross so interesting?
Tucker: It is. I feel like, starting with the first-gen Camaro, we would go to a road course to develop and test our parts on a track day or autocross day. I remember being laughed at when I pulled up to the line in a 1969 Camaro. Yes, it's a '69 Camaro with bigger brakes and bigger tires, but people still thought it was the '69 Camaro they knew. When you ended up smoking everybody there, or passing BMWs or Corvettes that you shouldn't pass, it got everybody's attention. That's what drove me, that experience. To be able to prove you could do this with the right parts and the right dedication. That's part of our key: People can buy our parts and they are very competitive as soon as they put the parts on. They are fully developed and ready to go.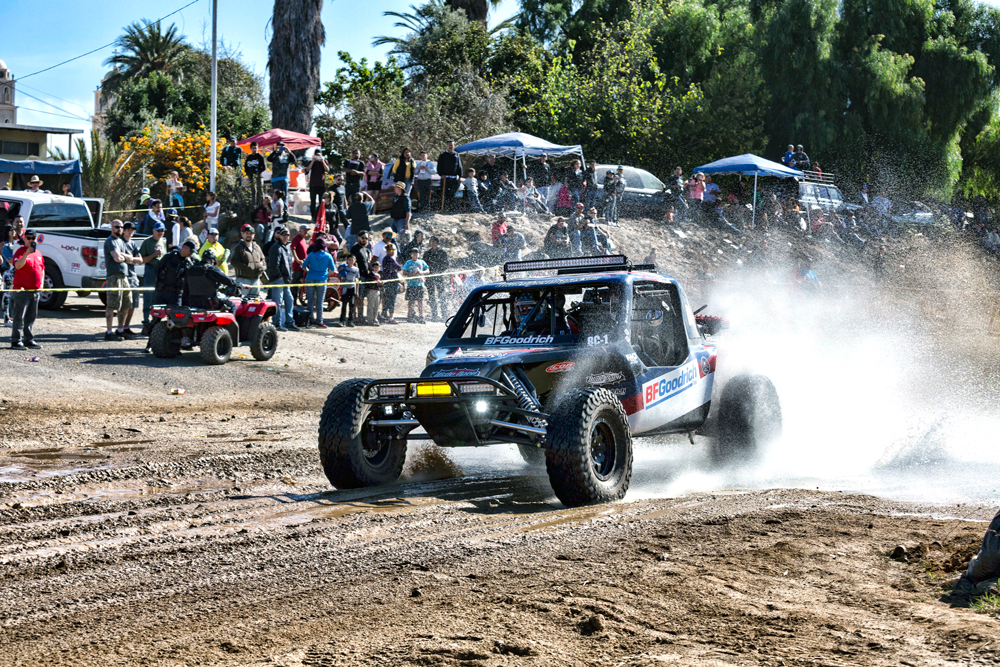 PRI: Let's talk about technology in terms of the autocross and muscle car performance industry. What's on the horizon? Are there technologies coming that are going to reshape that segment?
Tucker: Chassis and suspension technology has always trailed behind tire technology, and tire technology continues to evolve every year, whether it's circle track racing or road racing or street performance. That's always been the carrot for somebody like me, someone who races. We have to chase that technology, and I still see that leading the way for people in the chassis and suspension world. Beyond that, I also see things like electronic differentials, electric steering, all of that is OE technology that if you're paying attention in the aftermarket, is becoming more and more available and user-friendly to put on the older cars. And now we're talking about electric-powered vehicles. 
I think that's probably the next big thing, electrifying some of these cars. You think about a '69 Camaro, it's very mechanical, and it does things that are fun and things that are not so fun. That's kind of the spirit of the older Camaro. But it's amazing what you can put into those cars that retain the look of that era yet have a supercar level of performance. What's coming in the next five years in terms of technology? Traction control, ABS, EV power…all will be available to us.
PRI: Yes, my '69 Camaro is analog. Definitely not digital.
Tucker: (Laughing.) That's exactly right.
PRI: I read recently that you expressed some interest in getting involved in land speed racing at Bonneville. Has that interest led to any specific projects at this point?
Tucker: Not yet. But it's still my interest. George Poteet invited me to come out and hang out with the Speed Demon crew two years ago, and I was supposed to get into the 'Cuda that George built that set all kinds of records. The day before I showed up, they broke both the motors they had, so I didn't get into the car.
PRI: Is it still on your list?
Tucker: It's still on the list. It's kind of like Baja, I've loved racing in Baja. Bonneville and Pikes Peak are two things I still want to do.
PRI: It was interesting to discover that you've raced the Baja 1000 many times. That is a unique, completely different type of racing. How did that come about?
Tucker: I was really fortunate. If there has been any "break" that I got in my driving career, that was it. Ray Marler and the midget deal, and the BFGoodrich connection were the breaks I got. When we were designing some of our muscle car parts, we were limited on what tires could be used for the suspension we ran. I had a great field marketing manager at BFGoodrich stop by the shop one day. He had heard about our projects and was aware of what we were trying to do performance-wise. He stopped in to look around, and he asked what they could do for us. I described a tire we really needed for this market. Long story short, they ended up making that tire, and it really took off well.
BFGoodrich has what they call "influencers" today, but back then it was called the Performance Team. I was invited to join their Performance Team, which was basically anybody BFGoodrich sponsored and was leading their segment in industry or racing. It was a partnership. I've been involved with the Performance Team for over 11 years, and it's made up of asphalt guys, road racers, rock crawlers, autocross, off-road racers, everything. 
BFGoodrich always enters a car in the Baja 1000 and takes a tire that needs to be tested and developed. They get a lot of feedback from the real world of Baja. I was fortunate to be invited to do that one year, and we ended up winning. I was hooked on it, because it was a mix of everything I had learned to do in a car. Growing up on dirt tracks, to controlling the car on gravel and dirt, to autocross. It's a driving technique where you're going high-speed on a gravel road, mixed with dirt racing, and slow speed picking through dry creek beds. Your eyes are always scanning way ahead on the track, or up close like you do in autocross. It was a mix of everything I love to do. And I love the endurance aspect, and the competitiveness, the wheel-to-wheel part of it. It checked all the boxes for me, and I still love doing it.
PRI: You did some short track racing in Late Models and midgets. For most people who are involved in racing, they never really get that out of their system. Do you ever still get the urge to go short-track racing?
Tucker: (Laughing.) I sure do. I go to bed almost every night watching streaming of short-track races, or watching sprint cars on YouTube, and that's probably one of my only regrets: Not getting in a winged sprint car and having a chance to be good at it. I did get in one a couple of times. My employee Andy Stapp got me in one a few years ago just to make some slow hot laps. But it's something I always wished I would have done. And I can definitely attest that it's not out of my system. I still love the midgets. But I also know I'm 51 years old and have some responsibilities, and I probably shouldn't wake up in the hospital on Monday morning wondering what just happened. 
PRI: A lot of people in the performance industry express some concern that not enough young people are getting involved in our industry. What's your take?
Tucker: I think it is a problem. It's something I believe strongly in and work within our community and with SEMA to do anything I can to help young people get into racing or get into cars. Or just into our industry in general. I see a big gap, even from the employer side. When you and I went to school, we could take shop class and learn to build a little toolbox tray or whatever. They don't even offer that anymore. College is not for everybody, and it's hard to hire enough skilled welders, or even entry-level welders today, let alone CNC machinists. 
When I was saving up to get a race car, or a street car, you didn't have to worry about buying a $1,000 phone. I was worried about buying an $800 car of some kind that I could race or fix up. There's a lot of competition for kids to choose between a phone that has a potential level of infinity in terms of what you can do with it, versus saving up to get into a car when you're 16.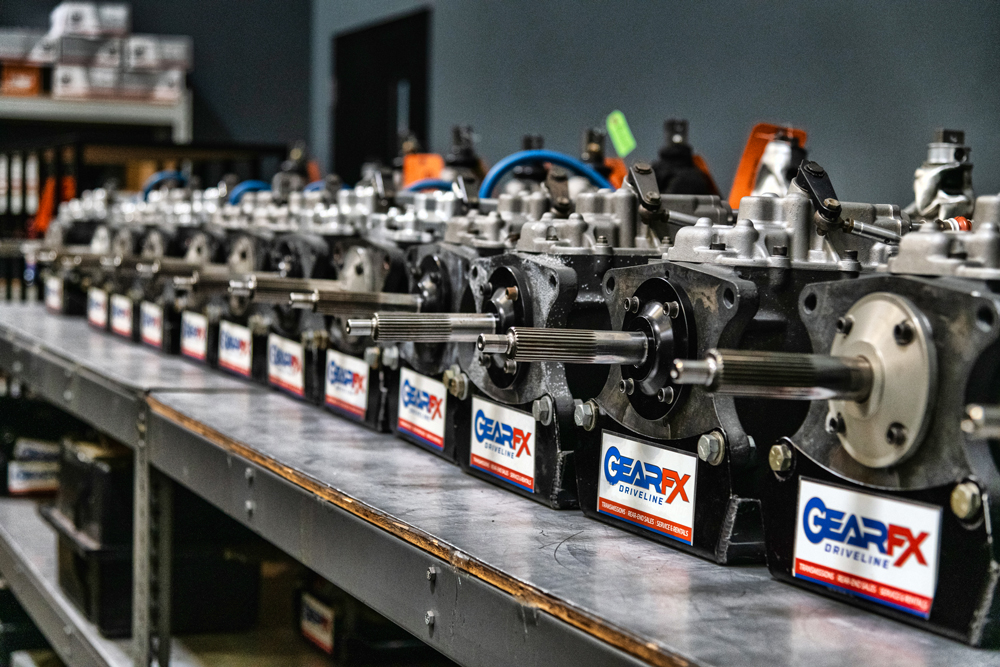 PRI: What's your take on electric vehicles in the performance segment? Specifically, what do you hear from your customers and colleagues? Many in our industry don't view EVs as an opportunity, they see them as something to be concerned about. Are EVs an opportunity or a concern?
Tucker: They will definitely be both. For example, Chevrolet is working on taking some of the components from the Bolt EV and trying to make a crate motor concept. It's not for the do-it-yourself person yet, but I think that will happen. And I hope that the ARPs and Clevites and Eagle rod companies don't go away. They could only go away if our government basically put a stop to the emissions of some of the aftermarket vehicles. It's getting tougher and tougher every day to get past that. I really hope within the next 10 to 15 years that does not happen, because I feel like we'll always have the need for the hot rod Model A to the 1955 Chevrolet to the '69 Camaro with a small block or big block. And we'll also have people who want that with electric power. It's an exciting time to have all those options, but I agree, it's scary if legislation clamps down and doesn't allow us to have gas-burning cars.
PRI: Let's talk about the overall business climate in America. What's your biggest concern right now for the future of the performance industry?
Tucker: Definitely the two things we mentioned: Bringing enough young people into the industry, and government legislation. If they crack down far enough to not allow us to use non-emission-control vehicles on the street—let alone racing—those are my two biggest concerns right now.
PRI: Your company was recently acquired by a larger entity. How did that process come about?
Tucker: Holley Performance Products purchased Detroit Speed last year, and GearFX as well. They came to us about five years ago, and I said, "No," and they came to me again last year. I know Tom Tomlinson, their CEO; we're good car-guy friends. He started calling me, and I said we still aren't for sale. But maybe we could talk about how we might work together. Tom's a smart guy, and a smooth guy, and he suggested we just set up a weekly call and start talking. About five or six weeks into those calls we started to talk about a possible transaction, and it just came together and made sense. 
For me now, not being the owner and the general manager of two operations, I'm in transition where I'm helping them with some new product engineering and development, and still doing some driving to test development parts. But I've also started to work on my personal projects that I had set to the side. Building cars and trucks I've wanted to build along the way. Now I have a little more time to do it.
PRI: Kyle, we appreciate you taking some time to talk with us. All of us at PRI wish you and your colleagues the best in the coming months.
Tucker: Thank you, Dave. I've enjoyed talking with you.