Newly Appointed: Kurt Miller
Image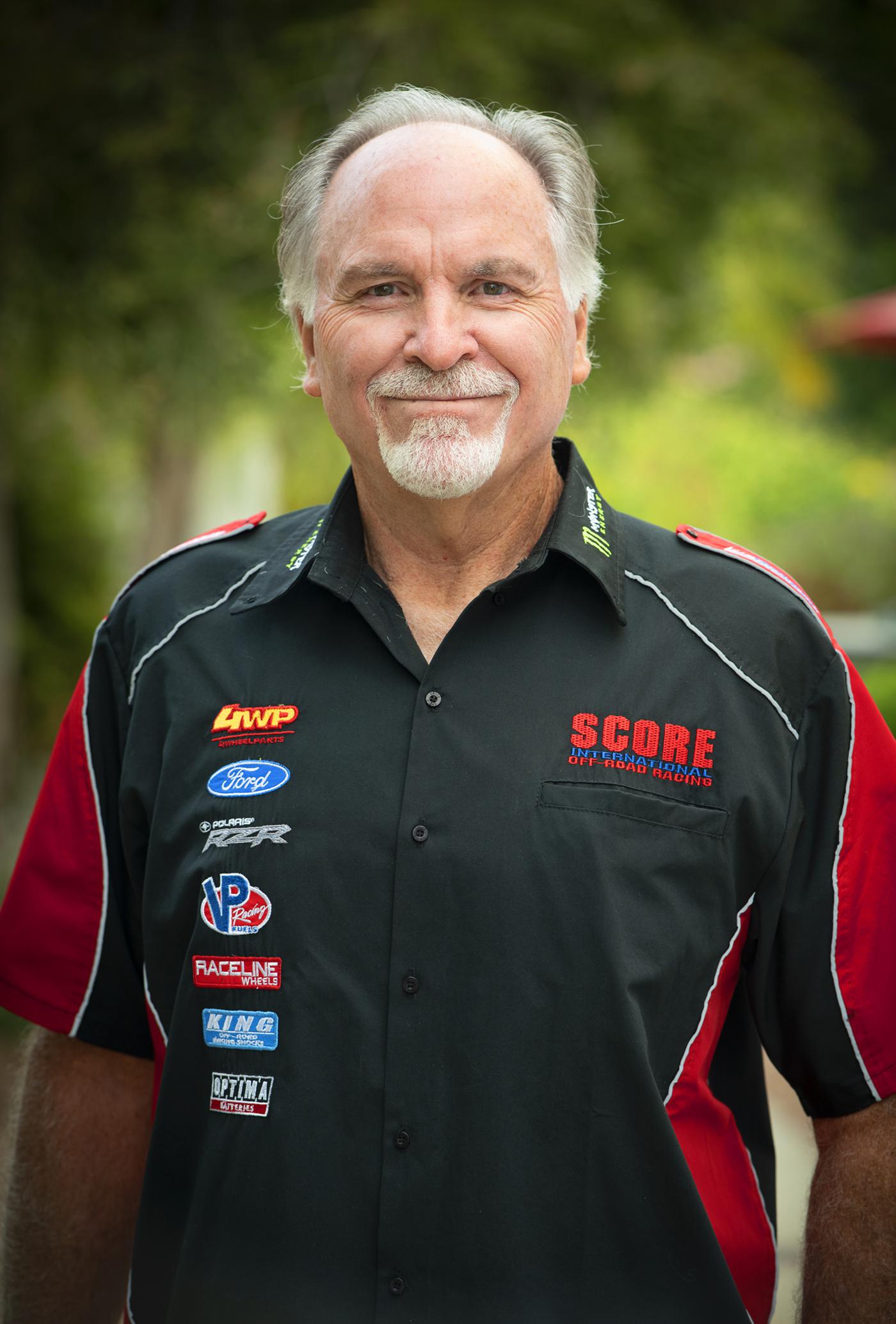 SCORE's new marketing sales manager is plotting a course to expand the sport's reach to a wider audience while building new opportunities for manufacturers and fans.
Kurt Miller recalled the pivotal event that helped spur his career in off-road racing when he was in his early 20s.
"It was just a lucky break," he said. "My father lived across the street from off-road motorsports legend Mike Thomas of Chenowth Racing in La Mesa, California. Mike was an exceptional man, and he introduced me to many prominent racers, sponsors, and builders in the mid-1980s. He provided me a unique behind-the-scenes opportunity."
That opportunity, Miller explained, gave him unique insight into the time commitment, planning, strategy sessions, and engineering required to succeed in the brutal Baja environment. "After experiencing the people and beauty of Mexico, and talking with racing icons like Ivan Stewart, Bob Gordon, and Walker Evans, I was addicted to off-road racing," he added.
Fate stepped in again when Mickey Thompson offered Miller a position in his tire company, where he stayed 17 years. "That position helped to open doors within the industry. After Mickey created SCORE International with Sal Fish in 1973, he dreamed of filling stadiums across America with side-by-side short-course racing. That convinced me he could bring the exhilaration of desert racing to the masses. The MTEG Series generated significant network TV and media exposure, which drew celebrities and racers from other motorsports and was foundational to today's popularity and growth of off-road racing."
Miller recently shared with us his goals and plans for his new role.
PRI: Have you been a racer yourself?
Miller: During my time at MT Tires, I first co-drove with a team we sponsored in Southern Nevada Off Road Enthusiasts (SNORE), LaRana Desert Racing and MDR, and then later as a driver, in a Class 7 2WD Ford Ranger. I also raced as part of the classic Dirt Sports Magazine Class 11 Volkswagen "Das Elf" team in a vintage NORRA (National Off Road Racing Association) race. Aside from potential future Wide Open Baja trips with SCORE Journal clients and advertisers, my racing days are likely behind me, but not the memories.
PRI: What are you most looking forward to in this new role?
Miller: Sharing the vibe of Baja California, Mexico, and the community lifestyle of off-roading with new readers and fans of SCORE Journal. Also, showcasing the innovative products readers can use to equip their daily drivers and recreational rigs with Baja-proven products.
PRI: Describe the enthusiasm you have for off-road racing, and why it is unlike any other sport.
Miller: Baja is so unpredictable that just completing the quest is often the goal. You can find a comfort zone and a budget range to compete—from a motorcycle, UTV, Trophy Truck, or maybe join a chase team, or follow the live tracking experience during the race.
PRI: Does off-road racing offer any specific marketing challenges, and if so, how do you plan to address and overcome those?
Miller: Yes, starting with the logistics of capturing a race spread over hundreds of miles, with numerous classes and countless evolving variables is a massive undertaking. SCORE has had almost 50 years to refine the process but has recently used technological advancements to take coverage to new levels. Live tracking and live streaming options put the entire race course within the scope of coverage, and the levels of photography, video, drone footage, and satellite uplinks have also progressed to unprecedented levels. These advances afford manufacturers and advertisers new opportunities to see their products and sponsored teams in action while branding to a global audience. I hope to work with new companies to harness this reach and excitement.
PRI: What are your near-term and long-term goals in this position?
Miller: With the record growth of overall race entries across the spectrum, from UTV classes to record numbers of entries in Trophy Trucks and TT Legends, I want to reach a younger audience of future buyers and make a new generation familiar with manufacturers' offerings. Utilizing the newest technology, I hope to modernize and expand the methods and toolbox available to help advertisers customize campaigns capable of achieving these goals.
PRI: What is one professional or personal accomplishment you are most proud of?
Miller: Having been a part of Dirt Sports Magazine from its inception, I enjoyed showcasing the full spectrum of racing from the drawing board to the pits to the podium. I'm also proud to have delivered motorsports coverage and built excitement and fans for more than a decade.
PRI: What is a mistake you've learned from?
Miller: I've had a few setbacks, so I try to live by pro hockey player Wayne Gretzky's philosophy, which is, "You miss 100% of the shots you never take." So, don't be afraid to get beyond your comfort zone, but don't get too comfortable either.
PRI: Who do you look up to, and why?
Miller: I've had lots of influences. America's founding fathers and pioneers were inspiring to me.
PRI: What non-fiction book has been most influential on you and why?
Miller: The Bible. It shows mankind's warts and all, but it still offers hope.
PRI: Excluding your cellphone/tablet/computer, what's one thing you can't live without?
Miller: Family time.
Kurt Miller
Title:
Marketing Sales Manager
Organization:
SCORE International
Hometown:
Vista, California
Fast Fact:
When he's not immersed in following off-road racing, Miller said he loves watching baseball and surfing, and spending time with his wife, family, and friends.