Image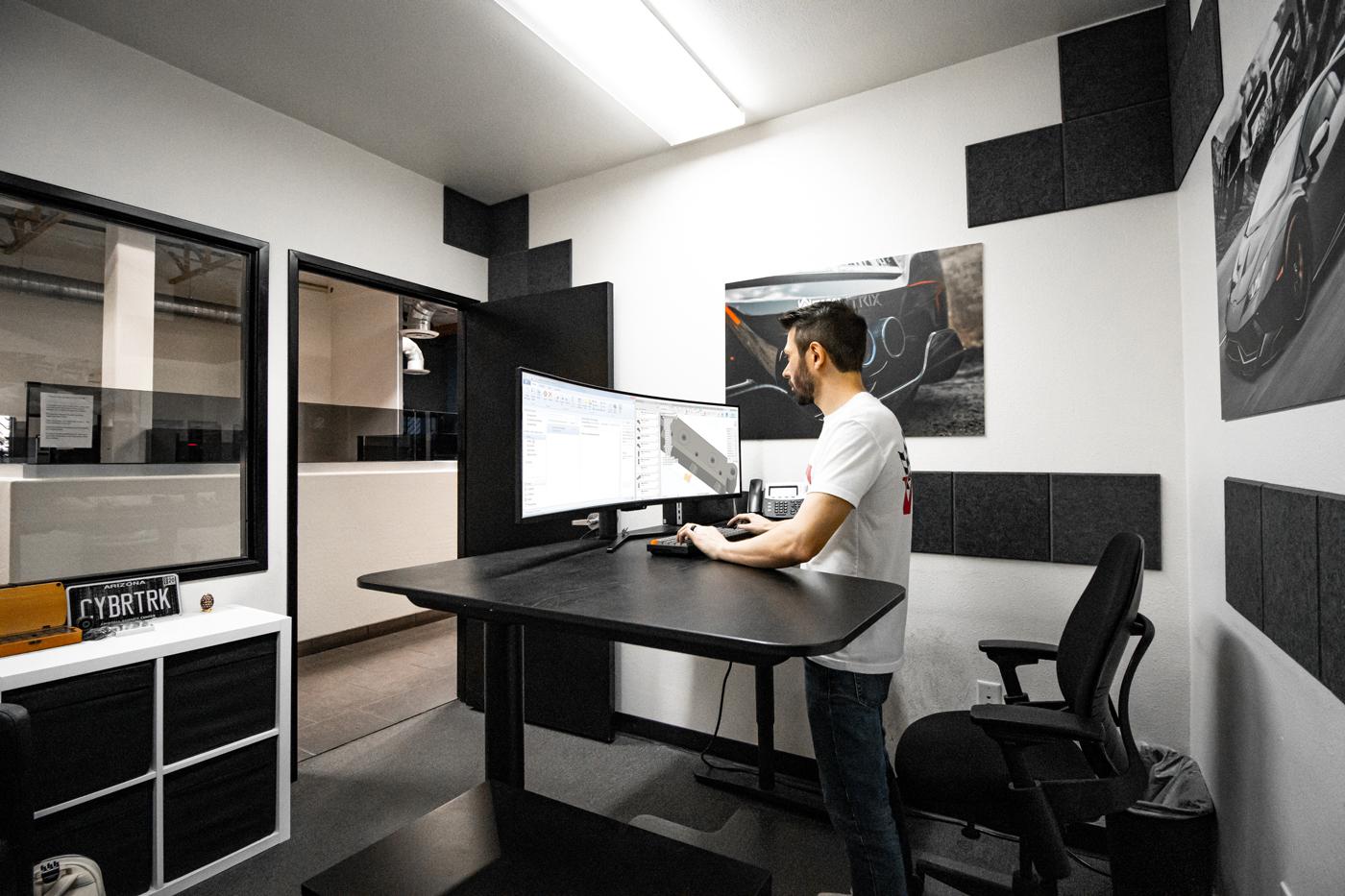 Clear and concise dialogue between suppliers and customers keeps business flowing smoothly and avoids misunderstandings or disagreements that could spoil relationships.
As many motorsports business owners have expressed, there is nothing better than face-to-face communication and building personal relationships with clients. A discussion, answering questions personally, and a handshake are often the foundation of successful business deals, or getting additional exposure for a product.
But sometimes key customers and clients are in a different state or even another country. The racing entrepreneur has to use other forms of communication to help answer questions for existing and potential customers.
Those supplemental methods include telephone, email, text, social media, and video chat.
In a survey conducted by PRI, 90% of the respondents prefer the telephone, 72% believe email is helpful, 69% text on the phone, 48% use social media, 7% use video chat platforms such as Zoom and Skype, while 2% chose "other."
"In my case, I prefer phone calls," said Keith Dorton of Automotive Specialists, Concord, North Carolina. "I guess that's because I'm not as technology advanced as the younger generation. I use emails and texts primarily because I want documentation of what I'm talking about. I will confirm the phone call with text or email."
Dorton's company has been in business since 1965 and built the 1990 Daytona 500 winning engine for driver Derrike Cope at Whitcomb Racing. The company continues to build engines for racers around the world, but mostly focuses on vintage cars, hot rods, muscle cars, and hobbyists.
Dorton believes the telephone is the most accurate way to communicate because he can provide live-time answers to his clients and customers. "It's hard now, the way things are going with the supply chain, I almost refuse to give a cost or delivery date," Dorton said. "We'll give them a rough estimate, but things are changing daily. At least for us as far as supply and cost, it's going in the wrong direction.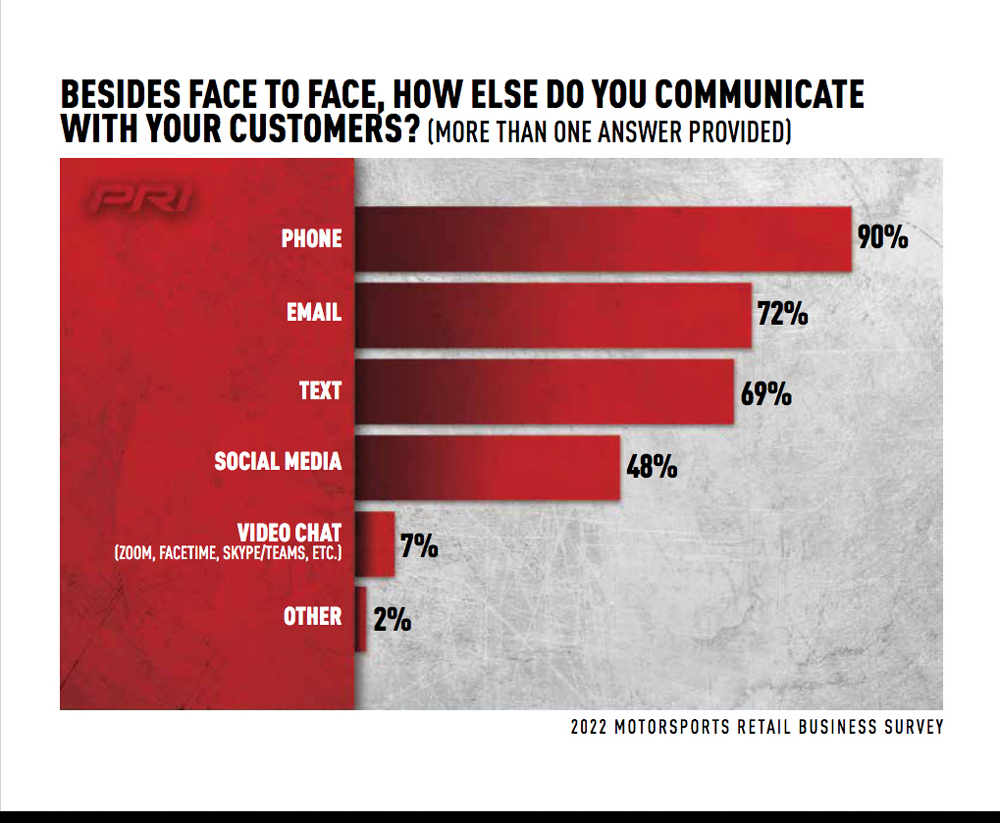 "Our procedure is, we'll try to get an idea of what the customer wants by phone call or an idea of cost and delivery," Dorton continued. "We'll go on the long side of that and confirm it by phone call and email."
Blake Robertson of BR Motorsports in Visalia, California, is another strong believer in using the telephone. "It's fast," Robertson said. "You can get to the point. If a person is calling about a product, there could be multiple questions to ask. If you are doing it by email or text message, it could take days to communicate back and forth."
BR Motorsports has been in business for more than 30 years and continues to have a very brisk business. "We do business with mostly sprint cars and midgets," Robertson said. "In our world, the Friday and Saturday night racers are mostly professionals anymore. There is so much maintenance and detail to be competitive.
"We have a good following with the professionals and all three sprint car classes and midgets. We don't cater to one or the other, we treat everybody the same."
With BR Motorsports' open wheel focus, Robertson said, "it really helps if they have one of our catalogs. They can look at the picture, read the description, look at the price, and go on the website. While they are looking at that, we can be on the phone, and both be navigating the catalog or the website. That helps cross a lot a T's and dot a lot of I's."
Since he's running a business with so many parts, Robertson tries to keep it simple when it comes to communication. "There are only three forms of communication we use, and those are face to face, phones, and email," he said. "I believe the social media platforms with direct messaging is probably my least favorite. You have to go onto the page and navigate through it. It's a little bit of a daunting task. Sometimes, things get lost in cyberspace.
"It's very easy to make that one-character mistake on email or messenger and it goes to someone else, and they don't know it and you don't know it, and something falls through the cracks.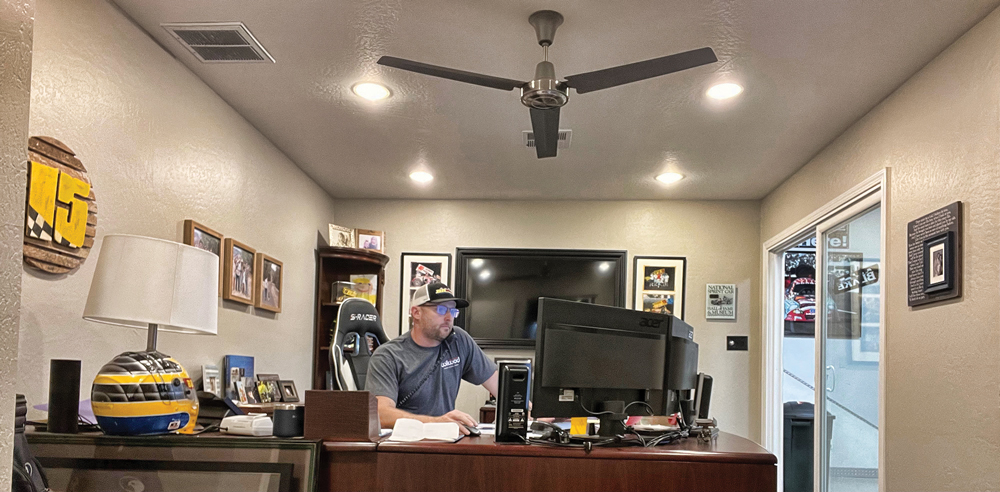 "I use those methods to enhance communication, but not to replace the phone call," he added. "It's a tool to help drive them to your direction via the phone or email to get the ball going to become a new customer."
Although Robertson does not use Zoom, he will use FaceTime on his iPhone when talking to a customer to help show them the right parts for their project. "If I am on the phone with them, I will get their cell phone number and FaceTime them," Robertson explained. "If they are working on their car, I can have them show me the part they are looking for."
Frank Beck of Beck Racing Engines in Phoenix, Arizona, is another entrepreneur who believes in conducting business the old-fashioned way. "The phone," Beck emphasized, "I'm old school.
"I just can't stand the back and forth and the delays between waiting for them to respond by text or messenger. Do I sit around and wait or move on to the 5 million other projects that I have? That drives me absolutely crazy. Plus, one question leads to three more questions.
"I also get a feel for them, they get a feel for me," Beck continued. "You build a rapport. Old school is good for me. That's how I do business. Face to face, shake hands, I'll give them a tour. You can be out of state. I get it. We'll get on the phone.
"Emails, texts, Facebook Messenger are awesome after we cover the phone conversation first. I do Facebook Messenger videos to where I can walk you through the shop here. You can be 1,000 miles away, no problem. Show them the engine, the engine shop, make them warm and fuzzy. If they are going to spend $30,000 or $50,000, make sure they are making the right decision.
Beck emphasized, "No. 1 is face to face, No. 2 is phone, and No. 3 would be some type of Internet video."
Face-to-face and phone communication are Beck's favored methods because answers must be precise, depending on the project. The last thing he wants to do is sell the customer the wrong product.
"Face to face or phone, when you are selling a complete engine, to get them the right product I need to know their application, their wants, their needs, and budget," Beck explained. "Some people think they need this and want that, and that is cool, but it might not be what they are trying to do.
"I'll explain why, and here is a better choice," he continued. "After that, I'll email documentation, shoot them over the information, then they can do the click here and buy it now.
"In my line of work, they need to talk first and get the right product," Beck emphasized. "Somebody said, 'Put them on the Internet and let them buy now.' They might purchase the wrong stuff. I prefer to make the right sale the first time. I just wouldn't let it happen. I would call them and make sure it's right for them."
Beck is a strong believer that the phone keeps everything accurate. "That is the whole thing, volleying back and forth," Beck said. "One question turns into three. Asking the right question and getting the right answer. Sometimes, getting the correct answer is like pulling teeth.
"Help me help you. I'm here to help you."
Beck's company has been in business for 36 years, and the majority of his customers are involved with marine engines, drag racing, Pro Street, and Pro Touring. He reported that 90% of his business is with big block Chevrolets.
"We are honing in a little tighter on everything," Beck said. "I don't like to do the shotgun approach and be 'Jack of all trades and master of none.' We really R&D all kinds of different packages and fine-tune them to make sure all of the parts work together.
"We went out and bought all the wrong parts to find the right parts for you," he added.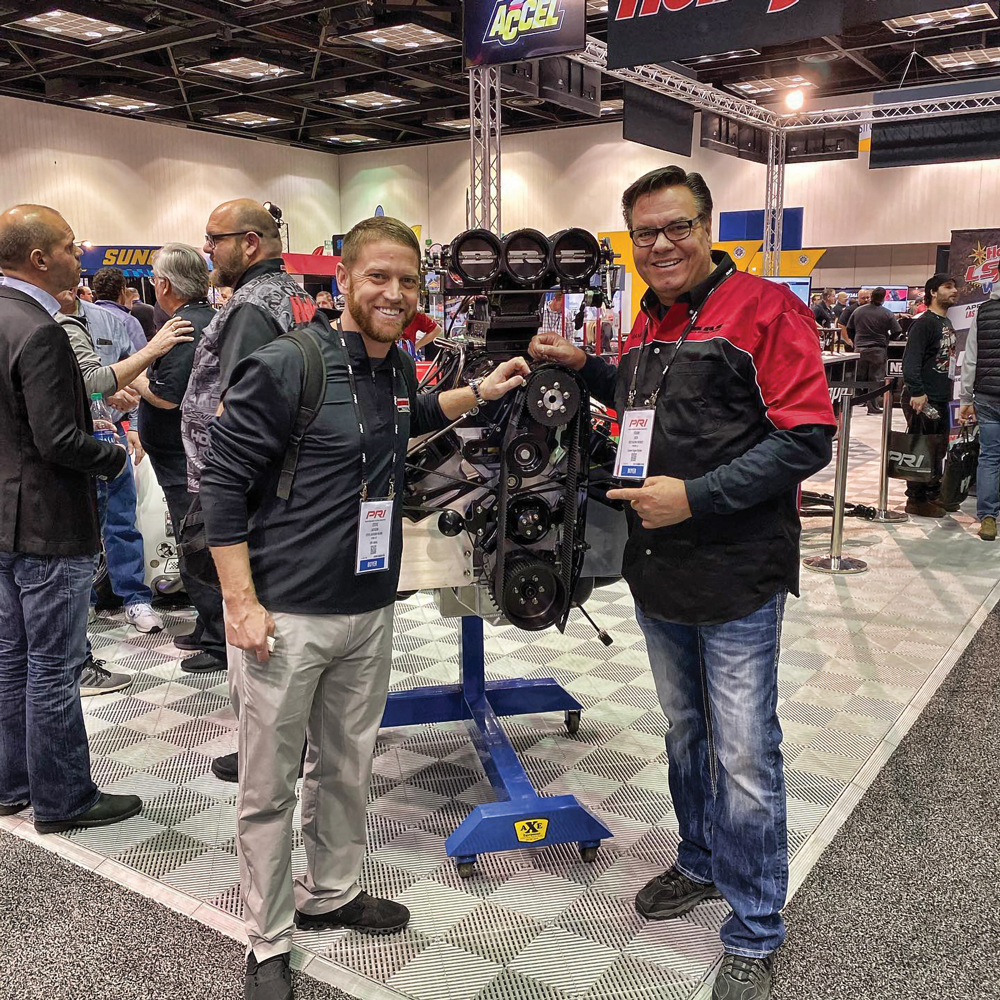 Austin Brown of Boss Chassis in Belleville, Illinois, confirmed his preference of voice-to-voice communication. "I really dislike texting because it takes longer trying to decipher what they are trying to say, and you can't get emotions through texts. It's the same with email, whether they can explain it or are having a problem.
"It's easier to hear someone's voice over the phone and explain it. It's quicker than email or text.
"Even getting jobs—we do a lot of full fabrication jobs—if I bid them out, different industries like to email, and that takes a lot longer to nail down whether they want it or not. A phone call would get everything done a lot quicker.
"At that point, you need multiple forms of communication," Brown continued. "It is easier to get a direct answer and a clarification. A direct call to someone helps, but a lot of times I will go back to email and look up what they said. If it's not pressing, they will send an email so they don't take up a bunch of time, and I can answer it when both parties have time."
Then there is Tader Masters of MasterSbilt Chassis in Crothersville, Indiana, a race car builder that was founded in 1980. Of the respondents PRI contacted, he chose another method of communication as his favorite.
"Messenger, text, and Facebook are definitely the easiest," Masters said. "When you have guys text you, they get to the point, and it doesn't turn into an overgrown phone call. When a customer is at a race track and texting you, they will get right to the point, and you can tell them what you think in a sentence or two instead of giving your logic and theory behind it, but it's way easier."
He believes texting can keep things accurate, because it creates a history of the conversation. "When you send them a text, that's a one-on-one deal. That stays in the phone, so you know exactly what direction you went to make him better or worse, so you have some kind of feel of what he's got or what they are looking for."
Since all customers don't race the car the same, Masters said, "you can put the same setup on 10 of them, and eight of them are going to be better with a different combination. When you text them, you know what you told them. If you price a car over text, that price stays with you.
"Don't get me wrong, nothing is wrong with the phone, but it's not my favorite," he added.
Communication Downfalls
As for the least favorite forms of communication and the challenges they present, contrary to Masters, several of the respondents believe texting creates too much lag time.
Beck does not like texting or messenger services because he finds the process cumbersome. "They can ask a question and I cannot answer the question without asking follow-up questions," he said. "I'm sitting here twiddling my thumbs waiting for the reply. I don't like it for that reason. The lag time between makes it very difficult."
"My least favorite is text," Brown said. "I like texting between friends and family, but dealing with customers it's hard to get emotions across. If I say something truthful or blunt, it may come across as being disrespectful. People can read into it and either read it the wrong way or the right way. It's very difficult.
"I find myself taking too much time re-reading a text before I send it. It's quicker to call someone and find out the answer right away than texting back and forth. A texting conversation can go on throughout the whole day, where if I call someone, I'm done in five minutes instead of taking up 45 minutes of my day.
"Email is the least reliable," Brown added. "I have three or five different emails on different platforms, and they all have different spam setups. Email is a good way for businesses to get ads out or a contact, but it's also hard to filter out all the junk and get the right emails from people who are trying to get ahold of you. Unless it's an existing client, a lot of new customers don't get through. You can email someone, and you never know if it gets there."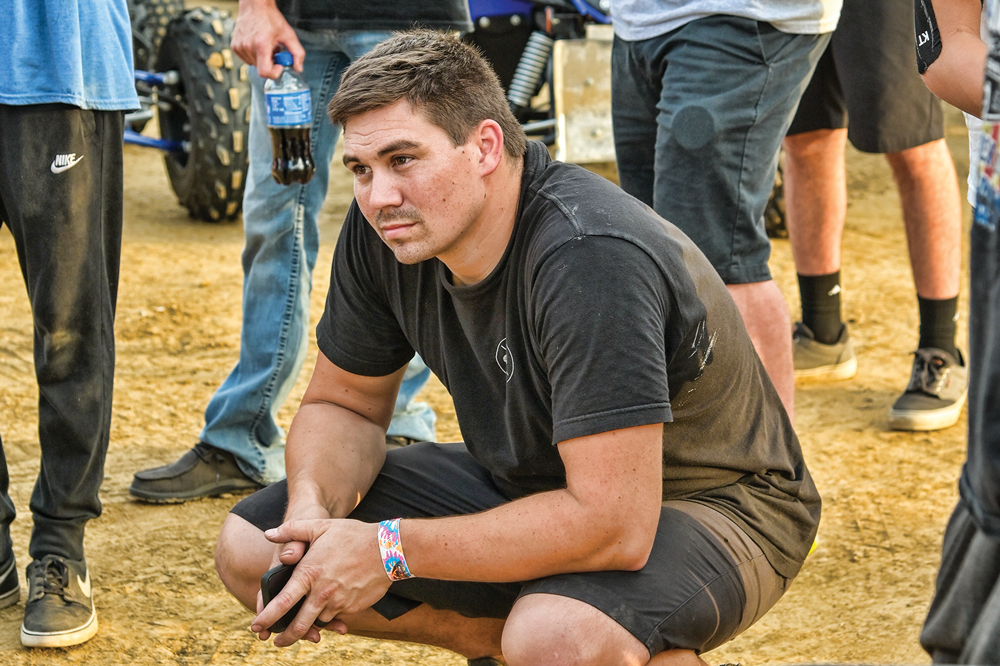 "What's bad about email," confirmed Masters, "is all of the different accounts and spam."
Dorton agreed that email is his least favorite form of communication. "That goes back to my age or my generation," he said. "It's so informal, but we have to use it to protect ourselves and the customer, too.
"It used to be you would mail or fax a written quote. That was very time consuming," but a formal and standard way of communicating at the time.
"We do use Facebook and Instagram to try to promote the business," he added. "Also, one of the biggest things that has helped us the past two or three years has been YouTube. There are a lot of videos out there, and it promotes a ton of interest. A small percentage of it earns you income, but it's income you wouldn't have without that."
Tips of the Trade
Creating loyalty among customers is built on trust and providing a great product. But communication helps to spread the word about that product.
Here is some key advice when it comes to improving customer communication.
"Be up front with them, especially dealing with racing," Brown said. "It's tough because depending on what type of racing you are doing or the industry, they are looking for technical support 24/7, but from an owner's aspect, they can also wear you out and wear you down.
"I would be upfront with them. The owners do have a life outside of business, so let them know the hours you will answer. The late-night calls and texts you can eliminate by not giving your phone number out, but be upfront with the customers.
"You need to be upfront because during COVID-19 and after COVID-19, the parts and materials are harder to get," Brown clarified. "It takes longer, so relay the message and be up front. Don't give them a false date."
Robertson encourages customers to ask questions to determine a solution. "Don't be shy about asking questions because there are no stupid questions," he said. "No. 1, try to be as verbal and have as much knowledge when you do call, so whoever you are talking to understands what you are talking about. We do get a lot of customers who call, and they don't know what they are looking for, and you are trying to find a needle in a haystack."
Beck believes an answer should always be a phone call away. "Be available," he said. "I've been in business 36 years, been doing it for 41. When I call up a supplier, I'm moving product. I have a lot going on here. I need answers. I understand if they are tied up, fine, just call me back. I have a business to run here."
Dorton cited honesty and integrity as key attributes to any successful relationship. "My best advice is to be truthful and honest about it," Dorton said. "Don't make promises that you have any doubt you can honor, like cost, delivery, horsepower. Don't make claims you can't back up. The customer won't appreciate it if you do.
"I've always judged our success by repeat customers, not one-time," Dorton added. "If you piss somebody off one time, they are going to go somewhere else."
SOURCES
Automotive Specialists
automotivespecialists.com
Beck Racing Engines
facebook.com/Beckracingengines/
Boss Chassis
bosschassis.com
BR Motorsports
brmotorsports.com
MasterSbilt Chassis
mastersbilt.com