Image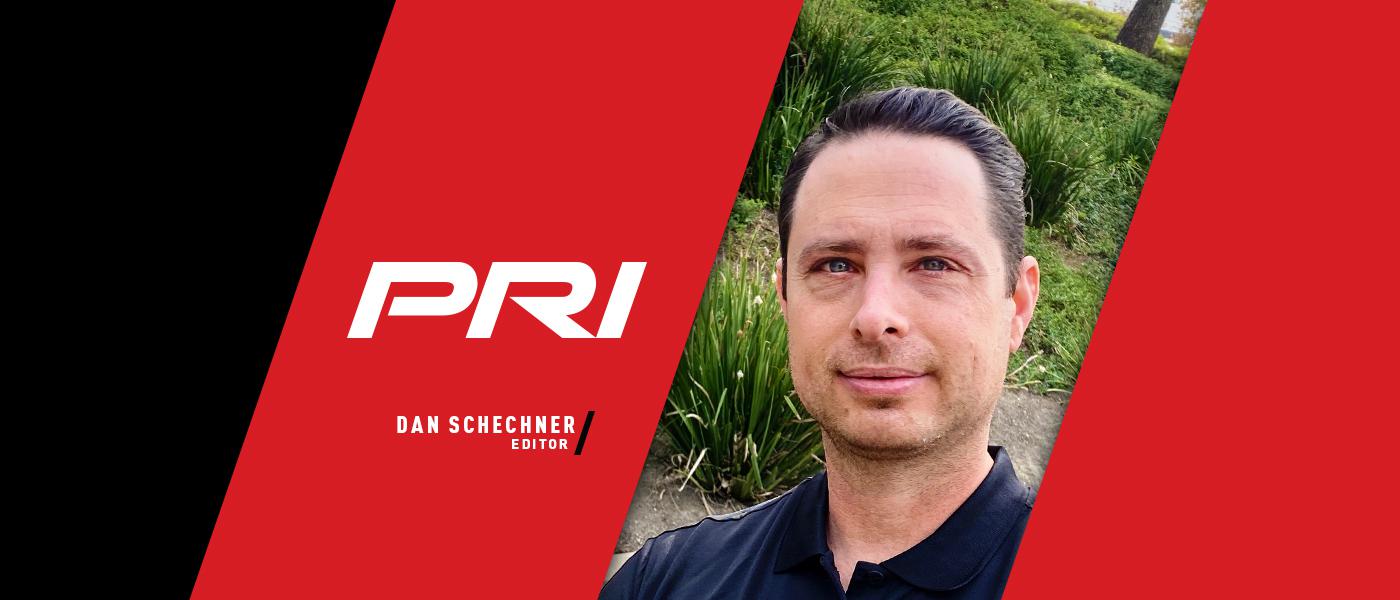 Four things I think while awaiting the start of this month's (March 11–14) NHRA Camping World Drag Racing Series 2021 season opener at Gainesville Raceway:
1) I THINK THE STORY OF HOW KEVIN Dubois went from gamer to one of the world's leading authorities on Mitsubishi Evos is worth highlighting. Dubois, whose Evolution Dynamics is the subject of this month's Business Profile, got introduced to the niche import like millions of other '90s teens—through the popular "Gran Turismo" video game. But while most of his fellow players dreamed of someday piloting a real race car, Dubois, an engineer by trade, leveraged his knack for tech into a position at a prominent defense contractor. Soon after, he went car shopping, ultimately landing on…an Evo! For the full story on how that decision led to "Evo D," as his customers affectionately call the business, flip to page 64.
2) I THINK I'D MAKE A LOUSY SUPREME Court Justice…or any justice for that matter. I say that because in this month's edition of Make the Case (pages 26–27) both Jack McInnis of World Products and Mark Fretz of Brodix make some pretty compelling arguments on behalf of cast iron and aluminum engine blocks, respectively. On one hand, McInnis notes, "We've seen instances where people have really seriously blown some stuff up, and while it leaves a few scars on the [cast iron] block, the block is still perfectly good to use without having to get into welding, re-machining, and that sort of thing." Conversely, Fretz points out that aluminum "lightens the overall engine package and provides more ways to optimize the car while meeting the minimum weight for the class you're running in." But neither side stops there—not by a long shot. Which is why we're happy to sit back and let you, the reader, decide which is better. See, I told you I'd make a rotten judge.
3) I THINK I WANNA SEE IF CHRIS Blizzard's racing team has room for one more. I'll do whatever it takes—change fluids, check tire pressure, make sandwiches—because Blizzard's 24 Hours of Lemons crew sounds like they're having a freakin' blast modifying his '86 BMW 325E and ripping it through some of the country's premier road courses…all for under five Benjamins. Lemons competitors, it should be noted, are a fun-loving bunch anyway, as the series' rulebook all but prohibits participants from taking the events, or themselves, too seriously. And Blizzard's vehicle fits right in, alternating themes from Ghostbusters to Hello Kitty while sporting a stock-tuned motor that puts out "two-hundred something" horsepower. Which is why we couldn't resist profiling the Frankenstein-y build in this month's coverage of the road racing market. Read more about Blizzard's car, along with a standout entry from the "build by points" Champ Car series, beginning on page 58.
4) I THINK IF YOU WORK IN TECH SUPPORT for a performance piston manufacturer, we feel your pain. Granted, it's better to be dispensing knowledge than counting tumbleweeds, but word on the street is that more than a few racers and engine builders could benefit from the advice of suppliers like the ones we spoke with for this month's feature, which begins on page 70. Fortunately, we corralled several of the industry's best for insights on innovations such as CP-Carrillo's SCBX piston for the Subaru EJ257, expanded applications for JE Pistons' Ultra Series Forgings, and RaceTec Pistons' all-new AutoTec II line forged in 2618 material (more on that, too, in Race Shop, page 106).