Image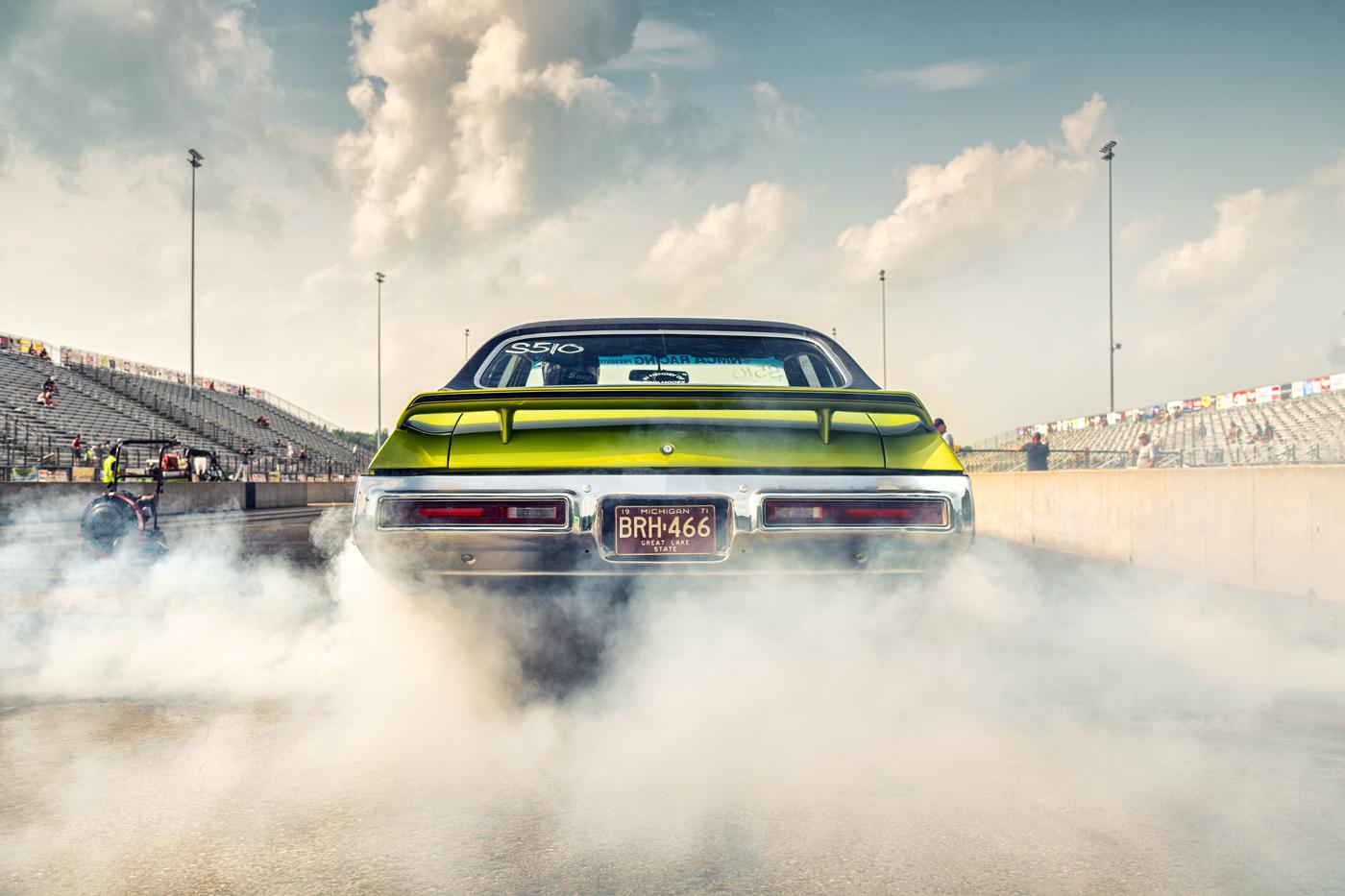 The last 12 months brought a resurgence in drag racing following a dismal 2020. What's next? We asked industry power players to share their goals—and challenges—for 2022.
Drag racing roared back to life in 2021 after a dismal 2020 season that was dragged down by pandemic restrictions. Recovery released pent-up demand for parts, professional builds and opportunities to race, however, and those factors drove a business boom for many in the industry. 
At the same time, ripple effects from the pandemic, severe weather events and a backlog of container ships waiting to unload their wares disrupted the global supply chain. Availability of some parts and materials tightened just as demand was rising, driving inflationary pricing. 
With this confluence of market forces in view, PRI spoke with several players in the drag racing world to check in on their realistic goals for 2022. Forget New Year's resolutions; these sanctioning bodies and businesses want to keep the pedal to the metal, and here are their strategies.
Firebird Raceway
Founded in 1968 by Bill New and his wife Ellanor, Firebird Raceway in Eagle, Idaho, remains a family operation managed by their sons, Scott, Brad and John. The NHRA member track packs plenty of history. Scott New said 2021 was a "comeback year that exceeded all expectations" after the challenging 2020 season. "We were making changes on the fly through the pandemic."
Following an extensive repainting and facility freshening in the fall, New said the top goal for 2022 is to take a more proactive approach to sustain the track's youth programs. "We have Junior Dragster and the more recent Junior Street," he said. "A lot of today's Top Fuel and Pro Stock drivers started in Junior Dragster." (Scott New participated in the track's youth program when it launched in 1976.)
Increased engagement on social media will be key for both growing track business and supporting the youth program. The track had been a bit behind the curve in that realm, New admitted, but now, social media has allowed the track to greatly extend its reach.
While fondly recalling the days of high-energy radio announcers and the sport's famous "screamer" radio spots, New said he is realistic about today's more targeted opportunities via social media. He indicated that the media newcomer has in large part replaced mailing flyers and schedules to racers and households. "That's how we did it for the first 40 years, and it was very expensive," he said. "We are also doing more with our e-mail list, sending e-blasts and schedules."
New believes that having three generations of the family involved in the track operation is not only a point of pride, but also a business advantage to marketing as it continues to tilt more toward social media. Even with increased social media efforts, however, New acknowledged that a key challenge for the youth program is finding an enthusiastic teacher who loves the sport to act as a liaison. He is addressing that issue with personal outreach to high schools in western Idaho's Treasure Valley.
NHRA
Brad Gerber of the NHRA in Glendora, California, is optimistic for 2022. "We are aiming to get back to where we were in 2019 and surpass it in some areas," he said. The sanctioning body has numerous projects scheduled for 2022, including its first video game in 15 years, adding a betting platform, and developing secondary programming with "an award-winning media company." 
While Gerber said trusted partners are handling those ventures, the NHRA is internally focused on boosting its Youth and Education Services (YES) Program as a key vehicle to help grow the sport and the automotive performance market. Following the US Army ending its sponsorship in 2017, and the NHRA reconfiguring the program to be more career-focused, it grew by nearly 35% through 2019. Gerber explained that adding a virtual component, with online learning featuring videos that students could follow at home, was a necessary response to pandemic restrictions, yet resulted in continued growth.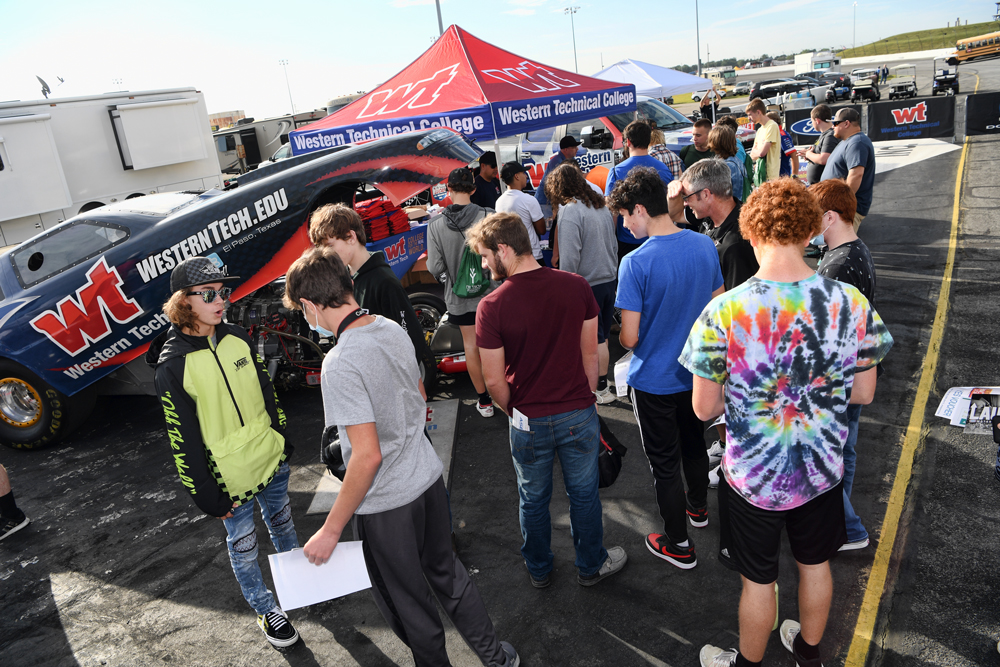 "Students who completed the modules could earn complimentary tickets for NHRA Friday night events," Gerber said.
The reconfiguration not only helped maintain program momentum but also boosted interest from parents and teachers. The online aspect also enabled the program to continue beyond the school year. As a result, the NHRA engaged with 30,000 students in 2020, a record according to Gerber. 
Even with the return to in-person events, the NHRA's YES Program will retain the online element. Gerber projected that this combination, plus member tracks providing youth programs on the local level, will further boost teen engagement. Representatives from the program's main partners, Mopar CAP (Career Automotive Program), Western Technical College and Ford Performance, attend in-person events to talk to students about careers in the NHRA and the automotive performance marketplace.
"We see this going to potentially 40,000 students in 2022. That is a realistic goal for the year," Gerber said. 
ProMedia
ProMedia in Santa Ana, California, runs the National Mustang Racers Association (NMRA) and National Muscle Car Association (NMCA), each conducting several drag racing events throughout the year. ProMedia's Rollie Miller III conveyed his optimism for a strong 2022 season, citing goals of expanding race classes and reaching more people via social media. The company will also continue its support for the RPM Act.
Miller said the company will continue to evolve the NMRA's event production, following trends in the street car market while promoting safety for competitors. On the NMCA side, he said the organization is adding more opportunities for both modern and vintage muscle cars, including new dedicated Stock Eliminator and Super Stock Eliminator classes.
"We also have an explosion in the street market with the program that we host for Dodge/Mopar and its HEMI Shootout, as well as the TorqStorm True Street class," Miller explained.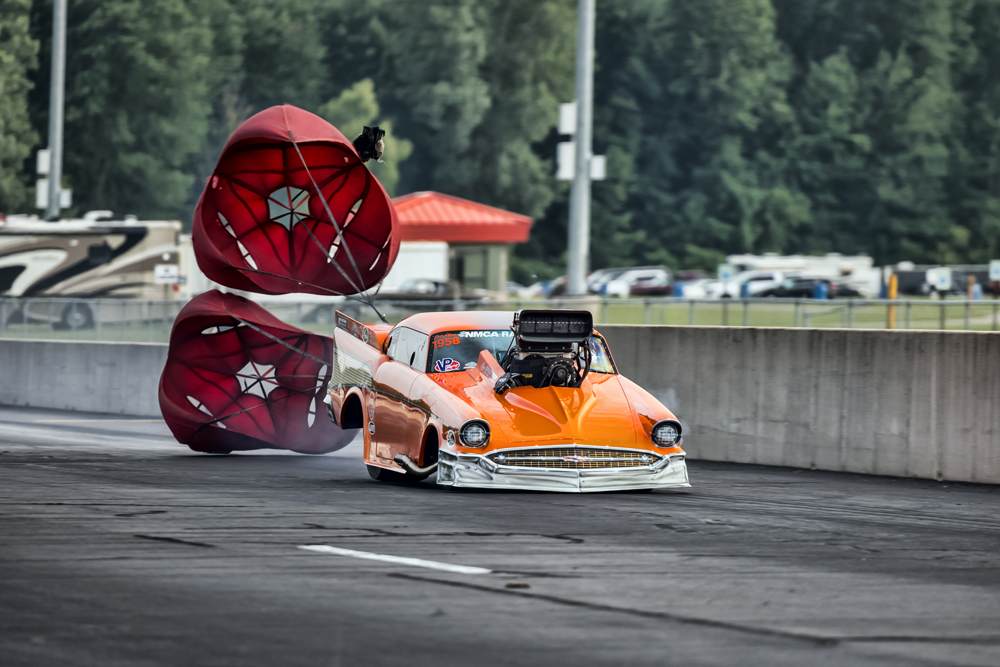 Miller expressed confidence that "great planning, organizing and execution" will help deliver those goals. "For us, the 2022 season began in early spring 2021, and it is a constant effort to keep on target." 
Miller also cited a newly expanded staff as instrumental to achieving 2022 goals. "Like many small businesses, we had been running lean since the Great Recession," he said. "It has taken great effort to keep our expenses in check so we can put those resources into hiring the right people for the jobs."
He credited his staff's market savvy in continually developing new goals. "We have a dedicated staff immersed in this hobby and sport, and we meet regularly to discuss pre- and post-event issues and create solutions," he explained. "We also work extensively with aftermarket manufacturers and racers to make sure that both of our racing series are the best they can be. There is a lot of feedback, notes taken from analyzing the market on a regular basis, and we have a great connection with our customers." 
Miller said he enters 2022 optimistically but with eyes wide open facing the challenges of inflation and a competitive job market, along with the race promoter's constant foil—unpredictable weather. 
"After doing this for 23 years, we continue to prove our stability and show our skills in navigating rough waters," he said.
To grow the NMCA/NMRA audience, Miller said ProMedia plans to expand social media efforts. "We are working with more influencers to help bridge the social media world with the drag racing segment and promote an anti-street racing message," he said.
International Roll Racing Association
Chris Harris launched a new sanctioning body to get racers off public roads and onto professionally run tracks, turning a public nuisance into a bona fide motorsport. Sound like a familiar story? Harris's International Roll Racing Association (IRRA), based in West Palm Beach, Florida, is sanctioned under the IHRA and is the first sanction for the sport. It zoomed from 25 members in 2019 to about 300 going into 2022. 
Harris's main goal for 2022 is a smooth expansion of the IRRA from its original Florida base and its Northeast Division into more regions. The IRRA is adding a new Southwest Division at Tucson Dragway and a Texas track to be named, and Harris expects membership to grow significantly as a result. 
Roll racing, as it is run at IRRA races, is heads-up competition with two cars side-by-side starting from a 40-mph roll. A spotter triggers the green light to race, and the first car across the finish line wins. The IRRA currently has four classes, all based on mph capability. The race field is diverse, from 300-hp Honda Civics to 2,000-hp Dodge Hellcats and even a few Lamborghinis. Many of the cars are street-driven, though some are trailered. No wheelie bars are allowed.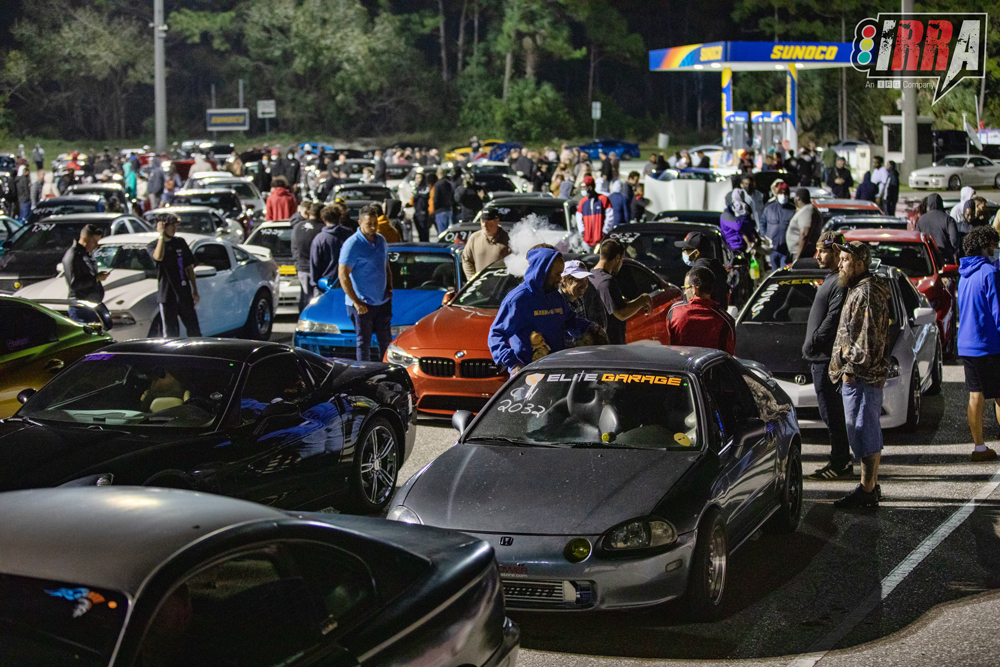 IRRA members get licensed to race and obtain $100,000 of excess medical coverage. Fueling the sport's growth in large measure, according to Harris, is that it attracts young racers and young spectators. Yet, he said it appeals to a wide range of drivers and ages because the rolling start is both easier to master quickly and less stressful on a car's drivetrain.
Each IRRA event includes a "Fun Run" where anyone can give roll racing a try, which Harris said helps draw new members. "We'll get a 75-car field for competition. Add in the Fun Run, and it's about 300 cars per event." After running seven races last year, the IRRA held its National Championship at zMAX Dragway in Concord, North Carolina.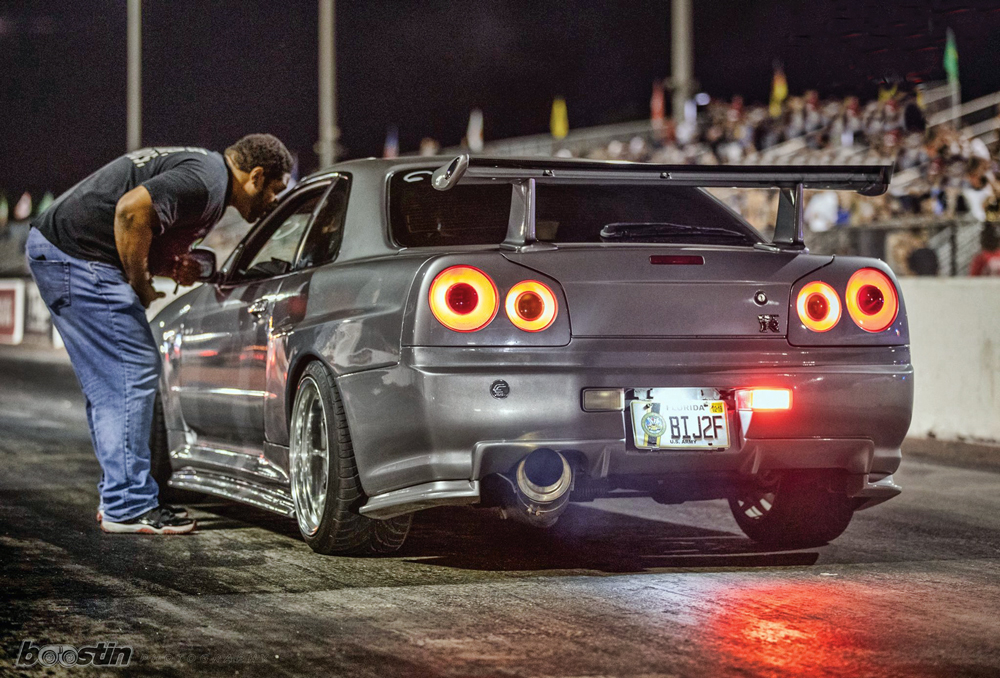 Harris said his current challenges are twofold: explaining what roll racing is and then defending it as "real racing" to skeptics. "To some people, roll racing looks drastically different from drag racing, but it's really not that different." 
He addresses both challenges by personally meeting track owners and selling them on the benefits of adding roll racing events. So far, his personal approach has been working, and as this recently sanctioned series grows, he finds that part of his job is getting a little bit easier.
Mullis Race Cars
Founded by Bill Mullis and Ed Richardson and then built to a higher level by Brian Forrester, Mullis Race Cars in Wells Fargo, North Dakota, had been defunct for five years until Glenn Gordon purchased and relaunched the renowned dragster maker in early 2021. "The name recognition absolutely helped get it going," Gordon said. "After some initial market hesitation, our schedule is filling up quickly. Right now, the drag racing industry is strong and driving hard."
Gordon, also a principal in G&J Performance Fabrication, is confident that the current demand is an opportunity for success while acknowledging some challenges ahead. Having upgraded the Mullis dragster design to add strength, Gordon has turned his attention to 2022 goals. These include launching a side-steer roadster in the spring, with G&J "hitting the market hard" with Top Sportsman-type door cars.
Gordon explained that having G&J as a partner company helps make the new Mullis operation far more self-sufficient than before. G&J, which also does fabrication outside the racing business, adds machining, laser cutting and powder coating capabilities. "We're now making the chassis and fiberglass and carbon fiber bodies in-house," Gordon said.
Another key to achieving 2022 goals is having a combined workforce of seven employees at Mullis and eight at G&J. "We pulled in some very talented people, including one of Forrester's former chassis builders," said Gordon. "And there are a lot of 'tuner kids' in this area. They're very talented." Additional workforce growth is possible in 2022.
Beyond building improved and new race cars—but certainly related to that—Gordon said streamlining the operation to achieve tighter production scheduling is a top goal. Central to that effort will be a new 6,000-square-foot addition to the work space. Mullis currently leases another shop, and the new space will bring everything under one roof. 
While supply of parts and raw material is an ongoing challenge for the industry, Gordon said some early planning helped the revived Mullis brand deal with those issues. "When we started, we stocked enough for 40 cars—a year and a half of chromoly and laser parts," he said. "Now, when we order chromoly, some sizes are 45 weeks out."
Finally, Gordon wants to complete the new Mullis branding in 2022, including a new website and building up the Facebook presence. He sees both as critical to marketing and believes the streamlining steps he is implementing will provide the time to focus on those efforts.
BES Racing Engines
Beginning as Bischoff Engine Service in 1985, BES Racing Engines in Guilford, Indiana, is now a top drag racing engine builder. Currently, owner Tony Bischoff has 18 employees plus himself; his wife, Jeanie, is the bookkeeper. Bischoff feels he has had one of his best years ever, and he is now focusing on goals to streamline the business and "reduce stress" for 2022. 
"We've been busier than ever," Bischoff told PRI. "A lot of people want to go racing." He acknowledged the same issues that other builders are facing, including higher prices and longer wait times for parts. 
Since most of his business comes by word-of-mouth, Bischoff said marketing is not a challenge for BES, and that he does very little advertising. He outlined three goals for 2022.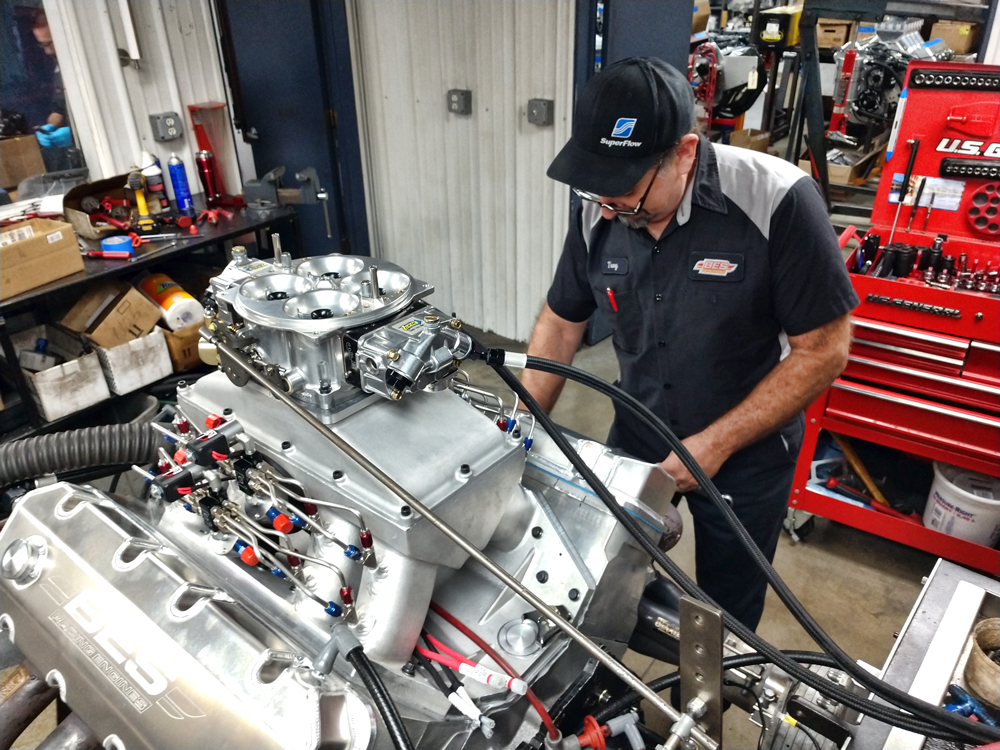 First, as one means of aligning supply with demand, Bischoff said he raised the labor prices in his quotes by 10% this past fall. For parts pricing, however, he is only passing along his increased costs. For 2022, his goal is to hold to that structure. While acknowledging that he has not seen many others do this, he feels confident that it will not become an obstacle for his customer base, nor a challenge for him.
"The idea is not to turn away customers," he said.
Second, he is delegating more of his work. "All we do are custom engines, and it takes a lot of my time," Bischoff said. "I am grooming some long-term employees to take on some of my management duties." 
Third, to efficiently handle the heavy but welcome workload, Bischoff is adding a new storage building in 2022, freeing up more of the 15,000-square-foot shop for building engines. Regarding parts supply, Bischoff said he has adjusted, as best as possible, by planning ordering further ahead. He believes the challenge of aligning parts availability with the build schedule could become easier with the other new measures he is implementing.
McLeod Racing
Racing's resurgence in 2021 put McLeod Racing in Anaheim, California, in a "very good place" for 2022, reported Krista Baldwin, who directs marketing and social media efforts while also ramping up her own Top Fuel dragster racing program. With guidance from her grandfather, legendary drag racer Chris Karamesines, a.k.a. "The Greek," Baldwin expects to compete in 10 races for 2022, double what she did in 2021.
Back at the office—or home office, as it had been for quite a while—Baldwin gave an optimistic business outlook for 2022, citing goals that she said the company is well positioned to achieve. McLeod Racing is part of the Wharton Automotive Group, owned by Nitro Funny Car racer Paul Lee, with other companies including FTI Performance and Silver Sport Transmissions, the latter acquired in summer 2021.
"We are not finished with acquisitions," Baldwin said. "Paul has a five-year plan. Our main goal for 2022 is to continue to provide quality engineering and products for what people are asking for."
What many customers want, she explained, are parts suitable for 2,000-horsepower street/track cars. "Customers are pushing OEM vehicles to the limits, and we have to be there to help them go to the next stage, developing drivetrain components for those applications," she said.
Pandemic-related shutdowns actually helped bolster business, according to Baldwin. "More people were working on their cars, and that increased demand for parts. It seems there are more cars, there's more horsepower and more racing."
Baldwin shared a goal to expand McLeod's footprint in off-roading with the addition of the company's new off-road and R&D specialist, Will Baty.
"This market is just jamming right now," Baldwin said. "We also came out with the Silver Sport 4050 transmission and are working on more applications for that."
Critically, Baldwin said the "normal challenges" of finding new markets and pinpointing the right products to create are all "handled pretty well" right now. She acknowledged that the biggest challenge—one that can be both fun and frustrating—is keeping up with social media. She has taken on that task for all the Wharton companies, as well as Lee's racing page.
"It all seems to change weekly," she said, adding that guesswork is not sufficient to tackle the challenge. "A precise media plan makes it all work, but we also have to be versatile and respond to whatever the algorithm might be that week. It is absolutely critical."
SOURCES
–
BES Racing Engines
besracing.com
Firebird Raceway
firebirdonline.com
IRRA
raceirra.com
McLeod Racing
mcleodracing.com
Mullis Race Cars
mullisracecars.com
NHRA
nhra.com
NMCA
nmcadigital.com
NMRA
nmradigital.com