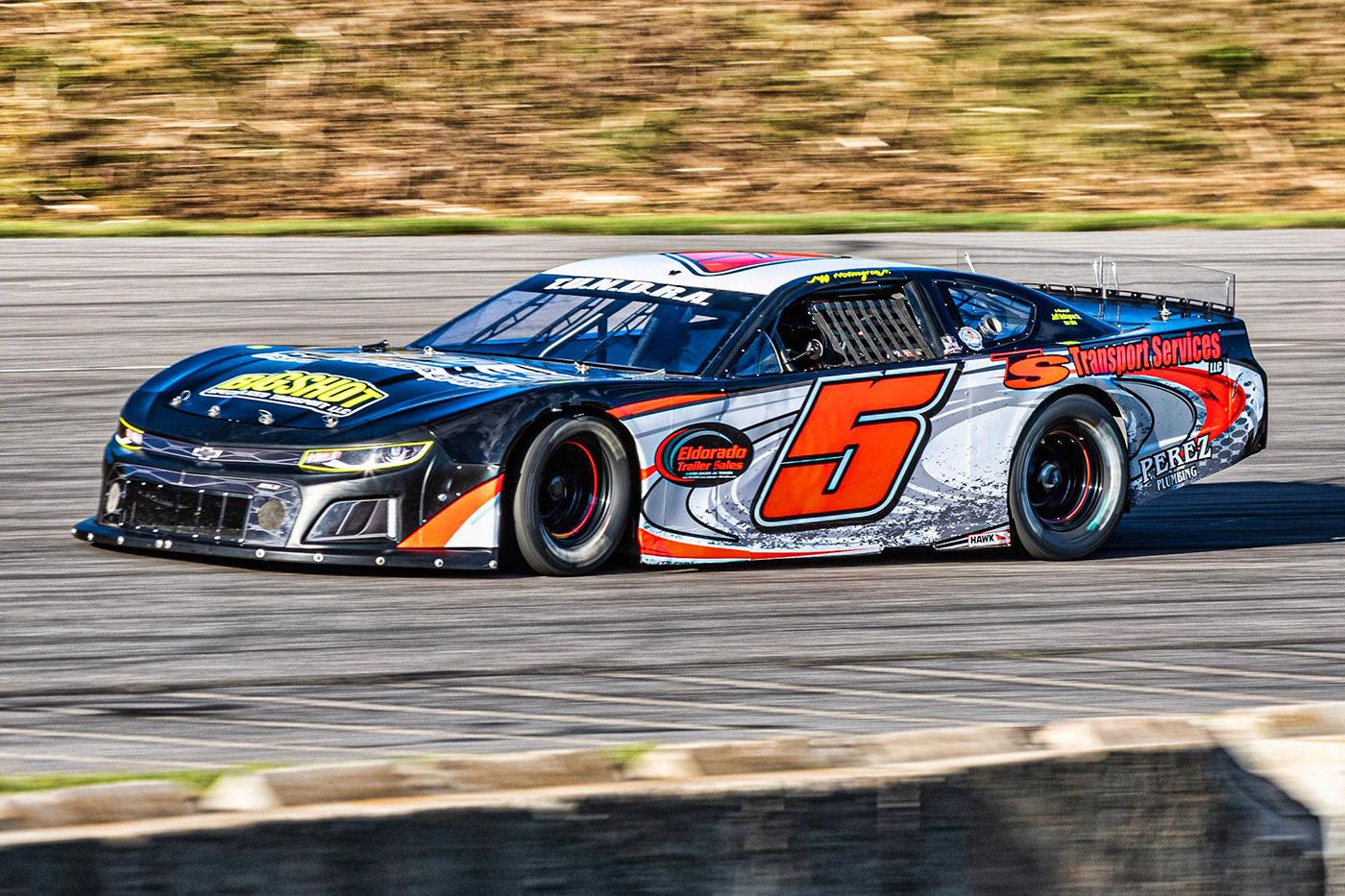 What competitors and suppliers need to know about the ABC Next Gen Late Model platform.
Back in 2002, a coalition of organizations in the asphalt Late Model industry created the Approved Body Configuration (ABC) program. The idea behind this program was to establish a universal race car body standard for series operating across the country in the interest of keeping costs down for teams while also maintaining parity in competition.
The effort proved successful, and for more than a decade and a half, Late Model racers throughout the US have competed against one another using that ABC body shape. Eventually the body started to show its age, though, and in recent years it had become increasingly clear that it was time to introduce a new body style that offered contemporary aesthetics and modern technological benefits.
But change can be difficult to implement in motorsports—particularly in wheel-to-wheel disciplines—and the process of developing the ABC Next Gen body has received its fair share of controversy along the way. Still, after extensive testing and a nod from the powers that be, this new body shape is poised to bring some changes to Late Model fields in the near future. So, as teams begin to prepare for the 2021 season, we're digging into the details of the ABC Next Gen body to get a better sense of what that means for both competitors and racing suppliers.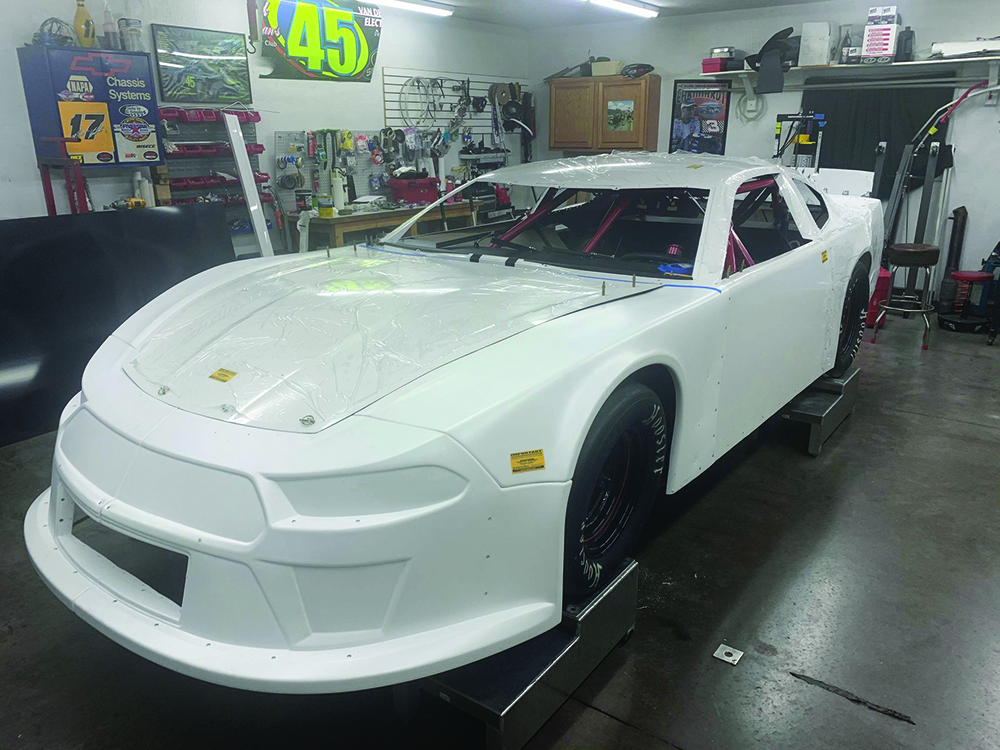 LONG-AWAITED MAKEOVER
"Style changes have always been part of the culture of pavement Late Model racing," said Corey Schultz of Five Star Race Car Bodies, Twin Lakes, Wisconsin, the shop that produces the ABC Next Gen body. "Appearances matter—to racers, to fans, and to sponsors, so it's important to be consistent with what's currently running in NASCAR and what's out on the streets today."
Schultz noted that even though the NASCAR Cup Series transition to the current-running platform was a clear sign that it was time for a Late Model update, the writing was on the wall long before then. "The root of it all was the fact that we were getting quite a bit of feedback from both customers and race fans about the cars' style being too generic. They all looked a lot alike—they didn't have much factory identity to them. That was awesome for us back when we first introduced it because common bodies means less inventory for us, and less tooling in order to provide these bodies to our customers. But the racers eventually got tired of this, and the message from them was loud and clear: The generic look is out, they wanted factory identity. That body was based on a 2003 Ford Taurus—a vehicle which is no longer being built and never really screamed performance in the first place. So when NASCAR came out with the new platform for the Cup car and the shift away from common styling was popular there, we wanted to follow suit."
Jack McNelly of the Mooresville, North Carolina-based CARS Tour series agreed that the car was due for a revamp. "We'd had the same body for 13 years and we wanted something that was more modern looking," he said. "There's nothing wrong with that original body—we just felt that it was time to try to move forward a little bit."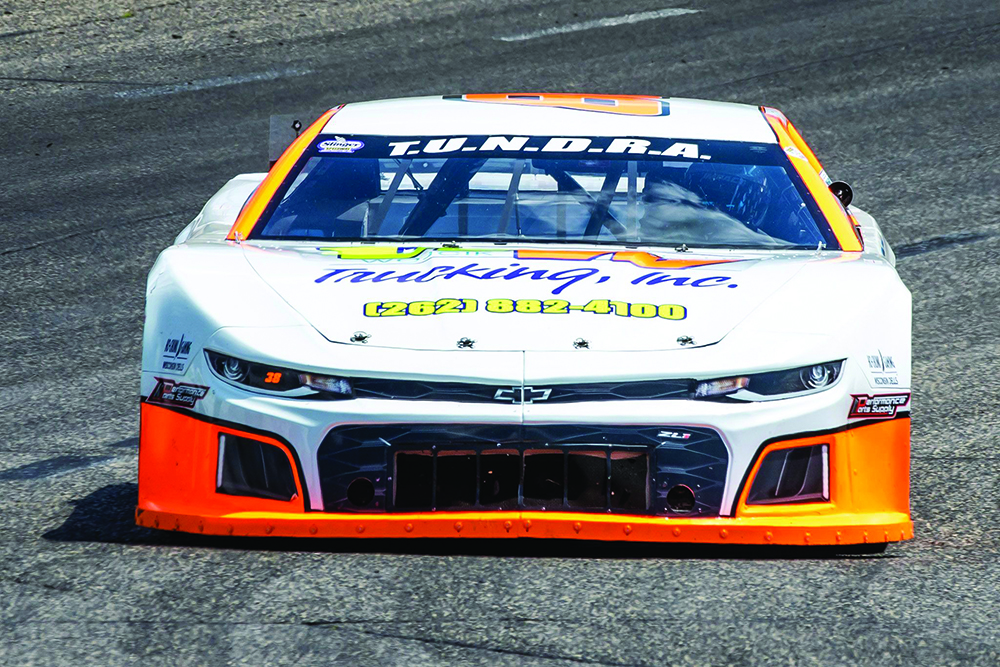 AN EVEN PLAYING FIELD
As a member of the ABC Next Gen body committee, McNelly said two fundamental goals were established for the new project early on in development. "First, we needed to make sure the new body would not have a competitive advantage over the first-generation body. Secondly, the price needed to stay in line with what the racers had been paying for these bodies in the past. Those issues had to be addressed before we were ready to continue on."
While "newer" often equates to "better" in the context of racing, it was crucial to ensure that the Next Gen body did not offer an outright competitive advantage that would favor the more well-funded teams. In order to maintain that performance equity, Five Star Race Car Bodies performed extensive testing with the new design on and off the track.
"We wanted to be certain that the old body and the new body would be aerodynamically identical," said Schultz. "The last thing we wanted was for people to think that they had to throw away their perfectly fine old body because they felt like they needed the new body to be competitive. That's why we did extensive wind tunnel testing to make sure the aero matched, and that's why we also invited all the major sanctioning bodies around the country to join us at that test."
The new body promotes honest competition in other ways as well. "It's going to be much more difficult to 'cheat up' these new bodies, as they say," McNelly explained. "They've squeezed it down a bit in terms of what these guys can and cannot do with these bodies."
Schultz described the anti-cheating measures that have been baked into the Next Gen design. "There was some potential in the old bodies to manipulate the shape to beat the rules, and we took a lot of that into account when developing this body," he explained. "That should save teams some money—they won't feel the need to take their car to the wind tunnel to do a lot of aerodynamic testing to maximize the body's performance. With the template tech inspect package and the way the body is designed to fit together, it's harder to manipulate than it was before. Our philosophy is that body manipulation only provides an advantage to the well-funded race teams; to do so is very costly, so it put the under-funded teams at a disadvantage. We can't ignore that. Also, this body was designed to provide the optimal balance of front to rear downforce, so we're hoping that the teams will feel less of a need to manipulate the bodies anyway."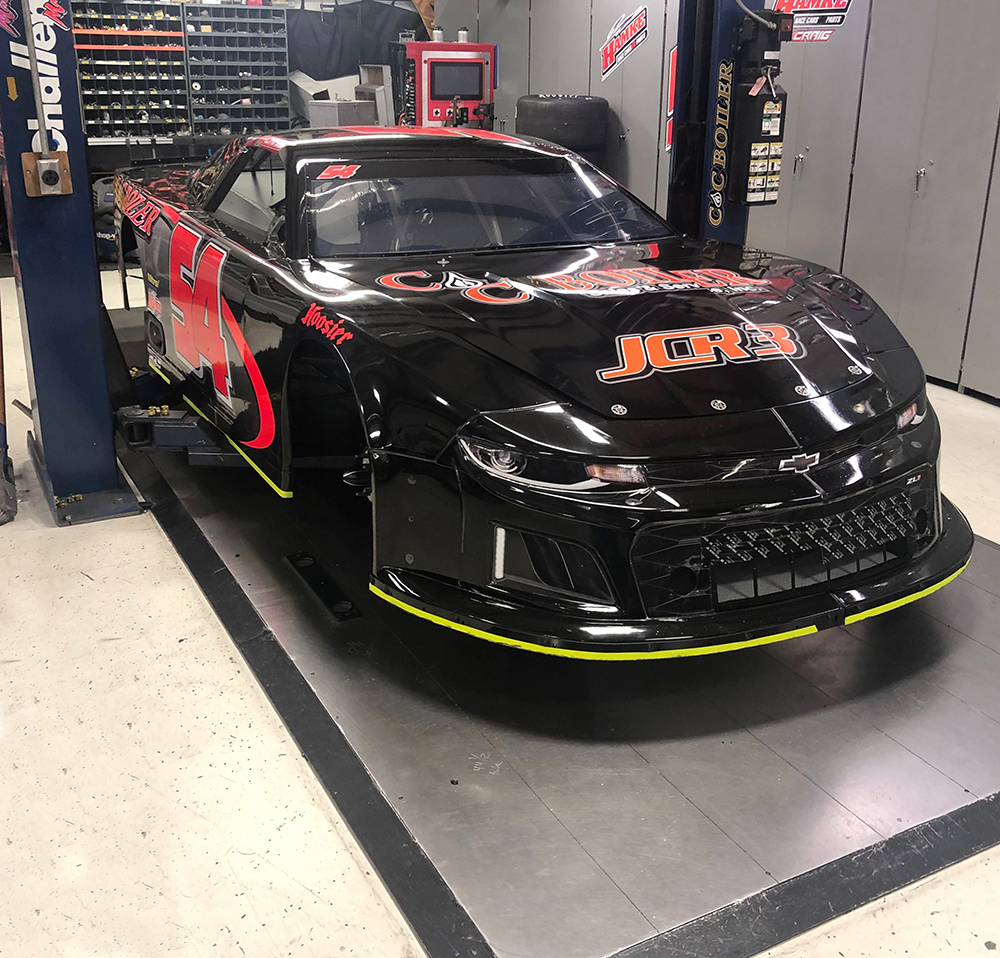 MORE THAN JUST A PRETTY FACE
Although the Next Gen body doesn't provide performance advantages over its predecessor, the new design does offer some important benefits. Schultz noted that the body has been adapted to provide better clearances for modern suspension systems, and safety improvements have been implemented on several fronts.
"Teams were pushing the old body as far right on the car as possible to get more downforce on the right side of the car," he said. "By doing that they were pushing the roof dangerously close to where the driver's head is, and chassis manufacturers were actually modifying the halo bars to accommodate that shift in the body. So now the roof is wider from left to right, and that provides more clearance on the driver's side. Also, when the old body was designed there were no containment seats, and now there are, and we don't want to see the seat actually hanging outside of the body. So with this new design, we feel that chassis manufacturers will now be able to build the halo bars out farther to the left due to the wider roof."
Along with this packaging change, the Next Gen body materials have also seen some revision in an effort to yield a safer race car. "The roof is also made out of flame-retardant resin, which is a really cool feature," Schultz added. "The fiberglass composites used in older bodies burn and are hard to put out, and when that resin starts to melt, it gets drippy—it's a nasty fire. So with this Next Gen body we have this really nice, high-tech resin that we've developed and put in here, and we feel really confident in its flame resistance."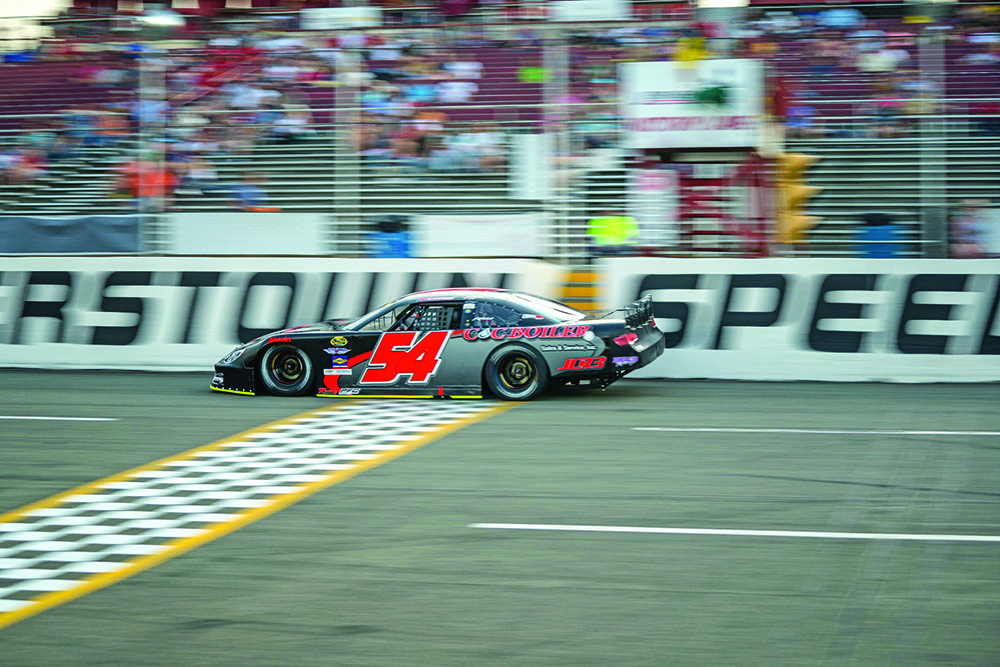 And the modularity built into the Next Gen design will also help future-proof these bodies to a substantial degree. "The majority of the body is still common, but we focused on providing more options for factory-specific styling," Schultz added. "We have three wholly unique looking and interchangeable noses that incorporate aspects of the current Mustang, Camaro, and Camry street car designs, along with unique graphics packages."
And that interchangeability should make it easy for teams to keep their cars' aesthetic up to date. "For instance, there are rumors that the Camaro may be going away in a few years—whatever Chevy decides to roll out as their high-performance replacement for it, we can just update the nose to reflect that change. It's very updatable."
Five Star Race Car Bodies is currently the supplier of the ABC Next Gen body, while AR Bodies in Greenbrier, Tennessee, continues to supply racers with the original ABC body. Both are approved by the committee for use in pavement Late Model racing, and most series are already starting to see a mix of the two in their race fields.
"The new bodies are approved for use pretty much everywhere now," McNelly said. "They're already seeing use in CRA Super Series, the Southern Super Series down in Pensacola, the ARCA Midwest Tour, the SRL Southwest Tour, the Pro All Stars Series, and of course, the CARS Tour."
Right now, there are still far more old bodied cars running in these series than new—as you'd expect at this early stage in the Next Gen's rollout—but Schultz told us the tide is shifting. "Last year we were seeing about a 50/50 split, but this year it's starting to trend heavily toward the new bodies. It's hard to say how quickly it will see mass adoption—with the old body, the replacement of perimeter panels can continue on for years, so we'll carry inventory for the old style until there's no more demand for it. But building season is over the wintertime—that's when these cars get stripped down and rebuilt. So, considering that the Next Gen body was nationally approved in the middle of 2020, we expect to see a sales spike in preparation for this upcoming season."
SOURCES
–
CARS Tour