Photo courtesy of Super Cup Stock Car Series
As feeder series to NASCAR, many stock car sanctions are developing next-level competition strategies that include cost containment, co-sanctioned events, and dare we say, a possible national championship?
Like a big roan bull in a Tennessee barnyard, stock car racing is an unstoppable force. As one of America's classic motorsports, it's part of the national fabric, an institution that remains at the core of the nation's collective psyche. It's had its ups and downs, ebbing and flowing with the tide of taste and temperament. But it endures. Evolves. Adapts.
Born and raised in the South, stock car racing spent many years as a regional confection until blossoming across the country in later years. And now some feel it's outgrown its ancestral home, with other regions carrying the flag of pavement circle track racing for a new generation.
The sport remains in good health as we enter 2021, but it does face challenges, including a limited pool of competitors, high costs, and the need to attract new fans amid the clutter and distractions of modern (read: digital) entertainment. But stock car racing has overcome significant hurdles before.
To get a feel for where pavement stock car racing is now, we spoke with leaders from some of the sport's most prominent sanctioning bodies. In doing so we gathered insights and trends from the people making news and shaping the sport every day. And we learned that by most accounts, stock car racing is well equipped and thoroughly prepared to adapt to any challenge that may come its way.
MOVING FORWARD
Of course, the biggest factor affecting all motorsports has been the COVID-19 pandemic, which radically disrupted all series schedules in 2020. But through some clever shuffling of race dates, most sanctioning bodies were able to put on a fairly complete season. Some even feel this rearranging may actually bring some benefits to this year's season. 
"In 2020 we did have to move some events to tracks that we had never been to before," observed Jack McNelly of the CARS Tour, Mooresville, North Carolina. "But that wasn't a bad thing, because it helped us expand our footprint a little bit, and we gained some new fans. This year we're scheduled to go back to two of those tracks," which are Florence Motor Speedway and Greenville Pickens Speedway, both in South Carolina.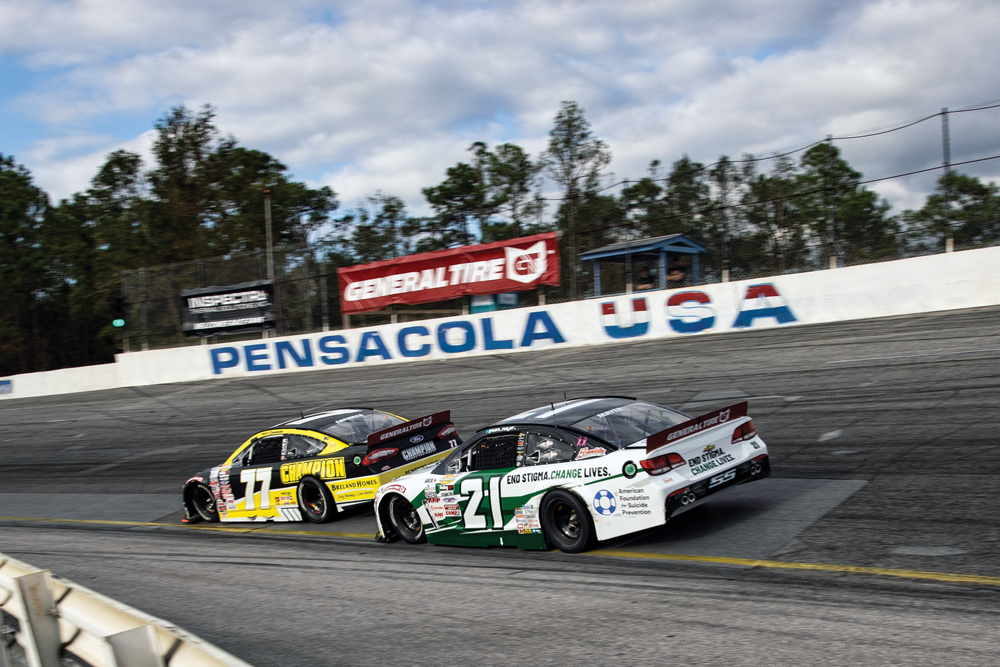 Even if not all series were able to capitalize on those types of opportunities, stock car sanctioning bodies are ready to get the new season fired up and on the starting line. This has played out in some unique ways for the multi-national American-Canadian Tour (ACT), which races in both the US and Canada. "With the border closed in 2020 it really hurt not having our Canadian drivers and fans," noted Cris Michaud of the Waterbury, Vermont-based ACT. "But we're very optimistic. The support we had from the teams and fans was huge. I think it made our group stronger, and I think that support will carry over into 2021."
DRIVERS WANTED
Most series are reporting solid car counts and expect that to continue into the upcoming season. Nonetheless, maintaining that level of participation and attracting new drivers to a series is a constant battle. Drivers' choice of series is increasingly a matter of career development, as some try to progress to one of NASCAR's top national series. 
"When people ask me what we do, I tell them it's like Triple A baseball," explained RJ Scott of the Champion Racing Association, Salem, Indiana. "If you look at the people that are having success in NASCAR, so many of them have raced with us along the way."
For this reason, many series have started paying more attention to career development possibilities for drivers, including the exposure their series can offer. "One of the things that draws people to our series is our media presentations," said McNelly. "Productions of our events live-streamed are pretty doggone good—two or three different camera angles, pit road interviews. It's a first-class production. Mom and Dad sitting at home watching this think, 'We can get our son or daughter involved in this and raise the awareness of them.'"
Along with this, stock car series are increasingly looking at the "Hero Factor" as a means of attracting drivers. "How do we put these guys on a pedestal and make them feel special, that their investment is worth something?" said Scott. "Not everybody gets to go home with a trophy, so we've got to make that good feeling go as far back in the field as we can. It can come down to things like the style of victory lane and driver introductions."
For attracting drivers to a particular series, the old real-estate saying applies—it's location, location, location. But traditionally strong regions of the country for stock car racing now seem to be less fertile for some series than they used to be.
"The southeastern part of the United States is where stock car racing started," observed Joe Schmaling of the Super Cup Stock Car Series, Statesville, North Carolina. "But it seems that it died here as well. The thinking in the Midwest is completely different. If I put a race on here in North Carolina or South Carolina, I lose $2,000 or $3,000 that day, plus my time and my beautiful trophy they gave away. But if I go to Indiana, they pay my full purse, they pay my sanctioning fee, and they all but bow when I come through the gate."
COST CONTROLS
In our conversations with officials from various stock car series, one theme that came up often was limiting costs for racers. "We have to keep it so that it's affordable to come and do this," said Charles Krall of the ARCA Menards Series, Temperance, Michigan. "We've lost so many participants at all levels, from the Cup series all the way down to local quarter-mile hobby stocks, just because this has gotten so expensive."
Of course, the biggest means of reducing costs is the car itself. Throughout stock car racing, cars pass from one series to the next, typically moving downward from top series and filtering eventually to the sportsman ranks. This flow of used cars from one series to another is vital to the health of any series, so sanctioning bodies are monitoring this progression carefully. Besides potentially saving racers significant amounts of money, using hand-me-down race cars from upper series also pays dividends in the technology and safety they bring. "These cars were made to run 150, 175, 200 miles an hour, and we use them at half-mile tracks like Jennerstown," observed Schmaling. "These are super race cars. They've got all of the technology that NASCAR built into them for safety. And we run them at half the speed."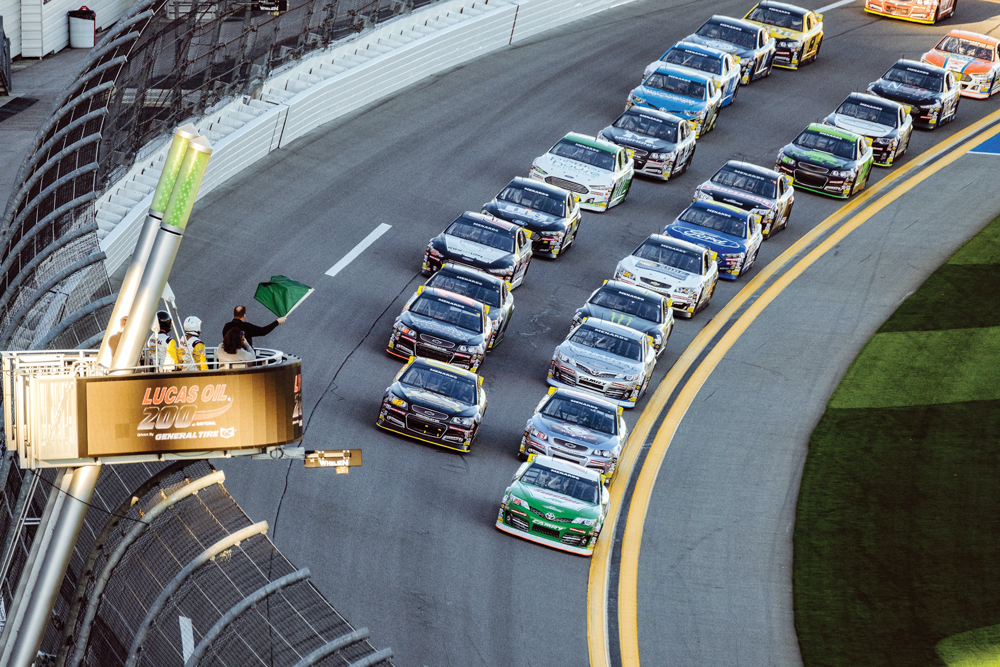 But despite the advantages of allowing drivers to run used cars from other series, sourcing cars this way doesn't work equally well for all series. "We're really the only ones running this platform of race car," said Krall. "Years ago, a lot of the cars were Cup cars that got phased out. If you wanted to come and run an ARCA race, you could go down to Charlotte and buy a used car for a couple thousand bucks and go race. Well, it's hard to do that now because Cup teams run cars that are specially built in-house. When they're done with them, they don't want the competition to see what they have. So they either throw them in storage, or they crush them. That really hasn't helped us build up our car count."
Along with cost-cutting elements like embracing used cars from other series, some of the biggest strides in affordability are now coming from engine rules. More frequently, series are mandating sealed, standardized engine packages that can pay dramatic cost-reduction dividends for teams.
But it's not always big things that make a difference in the overall affordability of a racing series. Sanctioning bodies are also focusing more on subtle changes that are adding up to significant cost savings. Included among these small gains are things like body designs and materials. "Our body program with the Five Star composite body is very cost effective," Krall pointed out. "You don't have to replace the entire body if you get up into the wall—you can just replace the damaged body panels."
Along these lines, many series are also carefully scrutinizing the use of consumables as a means of reducing costs for racers. For example, tires can add thousands of dollars to the cost of a race weekend. "With a 16-tire race we might say, 'Hey, I think we can do this on 12 tires and save these guys $800,'" noted Scott. 
Pit road is also being targeted for significant cost reduction. "Every one of our top-12 teams is flying in a pit crew for race day," said Krall. "They don't work on the race car. They're just there to change tires. That's an expensive proposition. We could eliminate that cost by going to a controlled pit stop where you come down pit road, you have five minutes to change four tires, add your fuel, make chassis adjustments, and then head back out onto the race track without losing a position. It could save tens of thousands of dollars.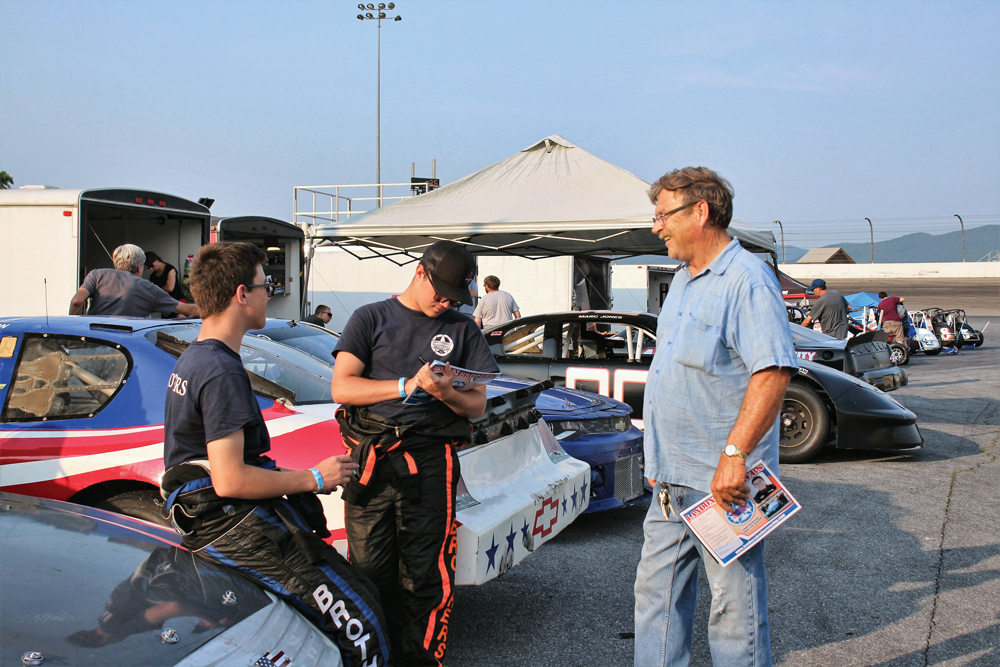 "The downside is that it does kind of take away pit strategy," Krall added. "But we think it's a fair trade at this point to save those cash-strapped race teams money. We love being able to do live pit stops, but just right now, the economics of it just aren't in line with where we're at in 2021. It just doesn't make sense to do it. So we're just going to take that off the plate for the race teams, and whenever we get back to that more normal footing, we'll add that back to the mix."
Because taking such breaks does diminish pit strategy, some sanctioning bodies remain adamantly opposed to the idea. That said, they may still try to incorporate other forms of controlled pit stops. "This is racing. It's not football," stated McNelly. "We don't have halftime here. But we do have competition cautions. Once the pits open, competitors can come in [and] do whatever work they need to be done as long as they get back out before the time is up for the competition caution."
FEEDING THE FRONT GATE
Along with making a series more attractive for drivers, stock car sanctioning bodies also face the challenge of drawing spectators. One of the biggest hurdles for that is an aging fan base. "I think we would all be shocked at the average age of fans," observed McNelly. "It just seems to me that the interest in cars isn't what it used to be. I think that's the biggest challenge that we all have."
This is compounded by the fact that, in many series, the typical top driver's age is actually getting younger. This results in a growing disparity in age between fans and drivers. "We've had a champion, Jesse Love, out west, who was just 15 years old," said Krall. "Our ARCA Series champion (Bret Holmes) was 23. He was the old man of the group. Our competitor base continues to get younger each and every year. For some of our fans who have followed our series for 30-plus years, it's hard for them to connect with a 15- or 16-year-old driver."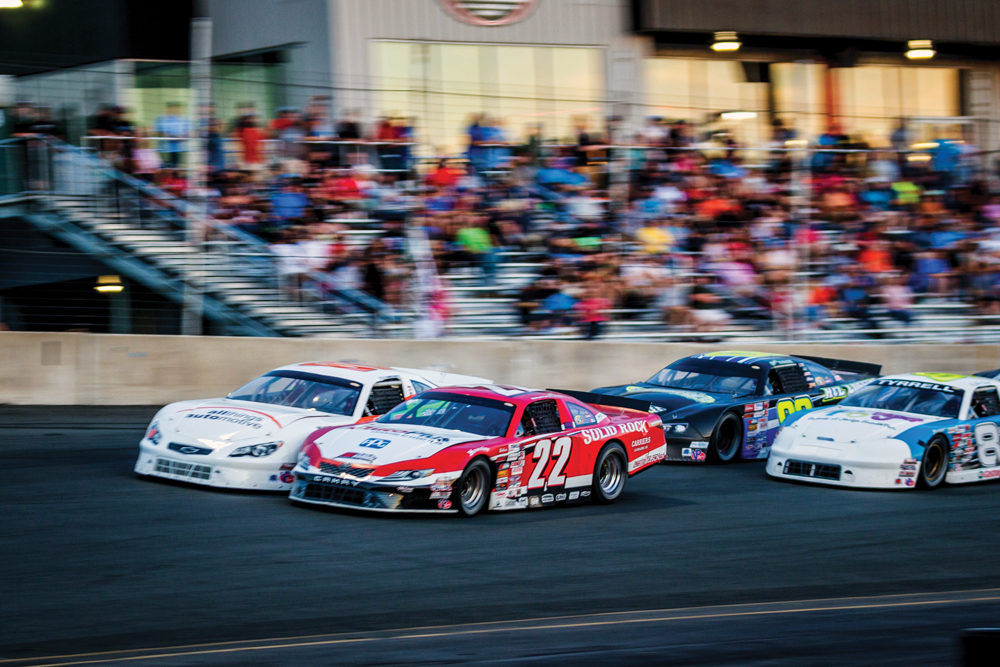 Further intensifying the issue is the fact that many of these up-and-coming drivers don't have a chance to bond with their audience. "There are certainly young drivers out there," noted McNelly. "But they move through the system so fast they don't even have time to establish a fan base of their own. Within three or four or five years, they're into Cup."
These challenges all run within the larger difficulty stock car sanctioning bodies face—a distracted public with short attention spans. "I think the whole short-track industry battles an immense market of competition for entertainment dollars," said Scott. "You think about all the entertainment options that people have now that we didn't have years ago. Getting new people to short-track racing is one of our bigger challenges, both on the fan side and the competitor side."
ALL TOGETHER NOW
Many in the sport feel that cooperation and collaboration are the best means to overcome stock car racing's current challenges. Some sanctioning bodies have already taken significant steps in this direction. "You'll see a number of our events over the course of a year where we've tried to co-sanction with other sanctioning bodies," said Scott. "And that's really exciting for the fans because they know they're going to see stars from all over the country battling each other, as opposed to normally just some of their best regional stars."
Along with the benefit of increased promotion and visibility, this kind of cooperation also brings the advantage of rules commonality, allowing competitors to use the same car in different series and regions. "I think we probably had, I'm guessing, at least four races on our schedule in 2020 that were co-sanctioned," added Scott. "That benefits the industry, because we're all using the same set of rules. Now you can buy a car in Michigan and race it in Florida, and anywhere across the country, and sell it there versus being very regionalized because the rules were so different."
These types of collaborative efforts may culminate in a multi-series championship, a popular idea that's gaining momentum among stock car sanctioning bodies. "I think it would be very intriguing to put these guys together and truly come up with a national championship," said McNelly. "I'd be all for it. It could be very financially rewarding for the competitor and certainly lift the level of awareness." 
Although no tangible steps appear to have been taken toward establishing a multi-series stock car championship to date, some within the industry feel it's almost guaranteed that it'll happen, and relatively soon. "We had multiple conversations with all of the major sanctioning bodies for super late models about doing just that," said Scott. "And we've got some good partners, not just in the sanctioning bodies, but within the industry that are really pushing toward that. I think COVID set it back a year, so I don't see it happening in 2021. But I wouldn't be at all surprised to see a co-sanctioned National Super Late Model tour in 2022."
SOURCES
–
American-Canadian Tour (ACT)
acttour.com
ARCA Menards Series
arcaracing.com
CARS Tour
carsracingtour.com
Champion Racing Association (CRA)
cra-racing.com
Super Cup Stock Car Series
supercupstockcarseries.com