Where the Rubber Meets the Road
Image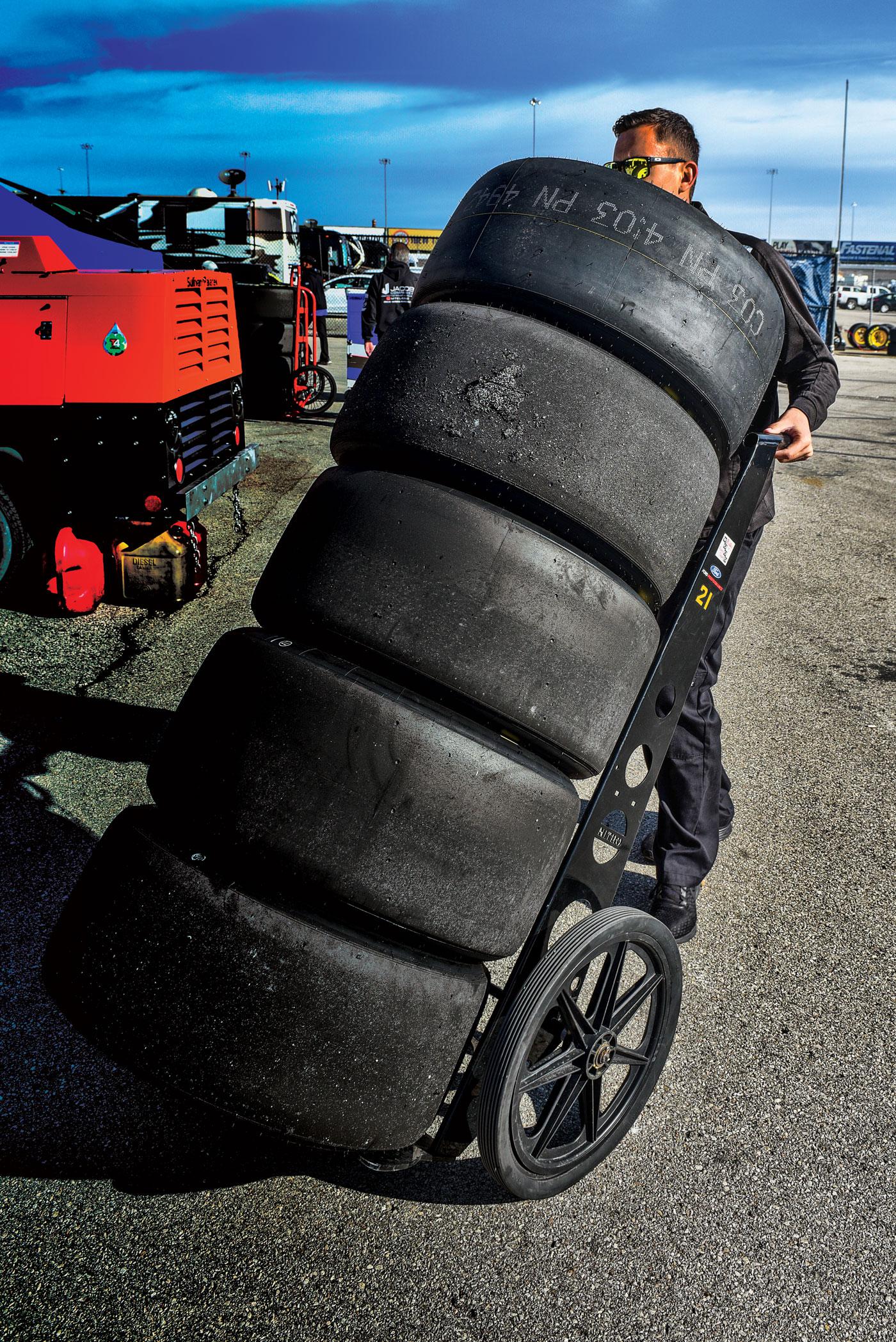 Shortages plagued the 2021 race season, but these manufacturers have plans to keep tires rolling down tracks this year.
As PRI reported in August 2021, race tire manufacturers spent 2020 dealing with COVID-19 related shutdowns, and then trying to meet spiking demand in 2021 while dealing with disruptions in the labor and global supply markets. We spoke again with these tire manufacturers in December to re-assess the current situation and gauge their outlook on the tire supply for 2022.
American Racer
Scott Junod of American Racer in Indiana, Pennsylvania, gave a blunt assessment of the year behind and the year ahead. He cited the same challenges with material supply and labor as other tire companies while outlining steps the company put in place to keep racers supplied.
"We've left no stone unturned in getting people and material to build tires," Junod said, adding that he expects continued limited supply in all raw material markets through 2022. "I might get enough nylon to run for a couple of weeks but run out of something else and have to shut down a tire line."
The main strategies that American Racer put into place in 2021 included focusing on supplying existing customers and high-volume products, Junod said. "Last year, we didn't bring any new customers onboard. We made that decision in January 2021. We focused on our existing book of business to help them get through the season, and we did a good job of doing that. The phone was ringing, but we didn't feel it was right to sign up new customers and not be able to supply the tires."
He said that demand from existing customers drove business 10–20% higher than 2019. "You can't compare to 2020," he added. "Everybody needed more tires coming out of 2020."
American Racer also streamlined its product line, preferencing longer-run models over shorter-run specialty tires. "We didn't shut down too many things," Junod said. "We met our obligations to events and racers."
He expressed some improvement on the labor front, reporting more hires and lower turnover in recent months. At the same time, however, Junod said that availability of workers does not always align with raw material supply. "It seems the more labor we have to make tires, the less likely it is to have all the materials we need to build them."
Junod expects to continue the company's plan through 2022. "We're going to do our best to supply existing customers and won't be signing on new ones. I'm optimistic for the customers that we have, but it's going to be another challenging year, maybe longer. If we can get tires to an event where somebody needs them, we're going to do anything possible to make that happen."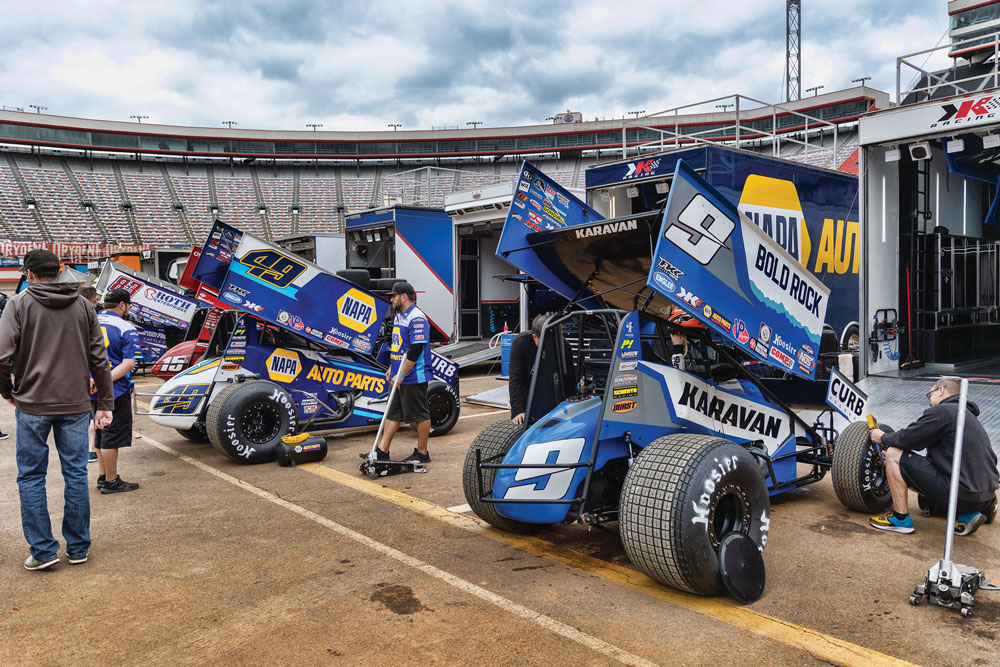 Hoosier Racing Tire
Paul Menting of Hoosier Racing Tire in Lakeville, Indiana, echoed the issues about material supply and labor but also said the company's steps to address the latter are helping to increase tire production.
"We are seeing shortages of nylon, carbon black and other materials mainly due to labor shortages and logistic constraints our vendors are experiencing," he explained. "This situation would appear to be continuing in 2022."
Focusing on the labor issue, Menting offered somewhat better news. He first explained that pressures put on the Hoosier workforce, including mandatory six-day work weeks with voluntary Sundays for over nine months in 2021, caused many to resign and will not be repeated.
"We instead need to fill the gap with more workers working fewer hours," he said. "We put into place no fewer than 70 different action items to address hiring more people and keeping the people we have and do hire. One of the largest was a 20% wage increase in 2021, with more increases planned for 2022."
Menting disclosed that those measures have already helped attract and retain new employees, but he said such progress takes time to have an overall positive effect on business. "It takes three to six months to bring a new hire up to speed and productive in the tire plant, depending on the job skill."
Menting confirmed that the new labor measures have resulted in increased production output, and that Hoosier will make more tires this year than in 2021. He cautioned, however, that the company is starting 2022 with less inventory than it did entering 2021, and that the supply pressures will be the same in 2022, if not worse.
"We are asking all customers to conserve and limit tire consumption where possible in order to help the entire market achieve our goals of running every race scheduled," he said. "We are very proud of the effort all our employees, distributors, and customers put into the problem of supply in 2021, and through that group effort we were able to manage the situation. We will need the same focus in 2022 and, hopefully, toward the end of the season we will see light at the end of the tunnel."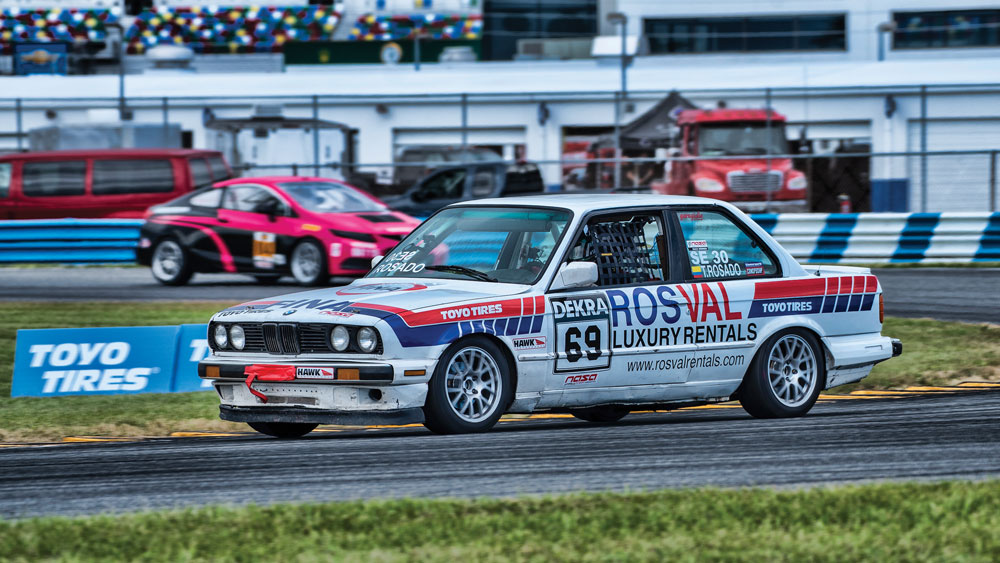 Toyo Tire USA
Toyo Tires is a leading brand in motorsports spec-tire classes, and Cameron Parsons told PRI that the Cypress, California-based company plans to continue supplying racers for the upcoming season.
"The current climate in the tire business unfortunately forces us and just about all other tire manufacturers to re-prioritize efforts," Parsons stated. "We are working within strict material and shipping limitations, so our highest priorities are to fulfill our existing agreements and contracts as best we can."
He explained that while production and shipping are limited, Toyo is allocating resources to serve the spec-tire classes specifically. "We will produce our other motorsports products and sizes outside of these spec-class products as we are able," he said.
Parsons offered a ray of optimism for the new race season. "We are hopeful that 2022 will be an improvement over 2021," he added. "The impact of material shortages and supply chain limits caught many by surprise in 2020, and we are still seeing the effects. We have been adapting to this situation and aim to be better prepared for 2022. We expect our supply to improve as we now have a better idea of prioritized products for the current automotive and motorsports climates."
Sources
American Racer
americanraceronline.com
Hoosier Racing Tire
hoosiertire.com
Toyo Tire USA
toyotires.com