Image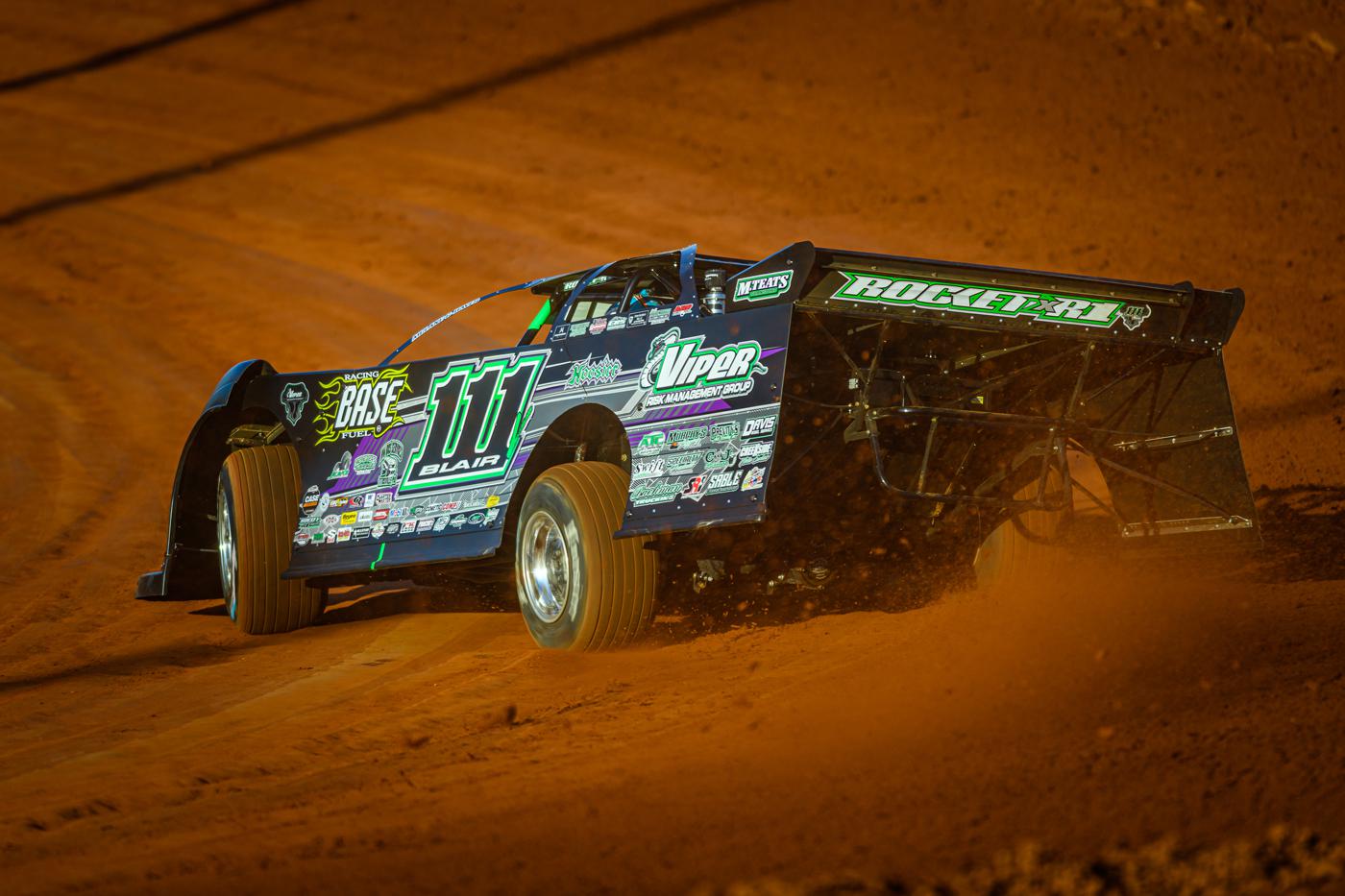 Photo courtesy of Jacy Norgaard and World of Outlaws Case Construction Late Model Series
Concerns about inconsistent rule enforcement and rising costs led to a meeting of the minds at last year's PRI Trade Show. Here, we examine the agreed-upon solutions and what these changes mean for the future of Super Late Model racing. 
Over the past few years, Super Late Model racing has seen a noticeable uptick in engineering sophistication at all levels of the sport. Innovation has long been a cornerstone of healthy competition, but with budgets varying significantly between racers campaigning cars in local, regional, and national series, staying competitive has become especially tough for smaller teams.
"It's been more than 20 years since Mike Swims got a bunch of Late Model pundits together and established a common rule set, and they did that because everyone was kind of doing their own thing at the time," said Kelley Carlton of the Ultimate Super Late Model Series Southeast Region, Woodruff, South Carolina. "The idea was to be able to take a car to a race track in Florida, Illinois, or anywhere else and not have to make changes. But over the last several years, racers have pushed into the gray areas, and those rules have been interpreted differently among the various sanctioning bodies. A lot of engineering and technology from NASCAR has been making its way into our ranks recently, so more and more teams have been devising ways to make things better and faster. But, of course, all of that comes at a premium, and there just wasn't a lot of consistency in terms of how the rules were being enforced." 
That inconsistency has only made things harder for those local and regional racers. "Dirt cars are getting incredibly sophisticated," said Steve O'Neal of Port Royal Speedway, Port Royal, Pennsylvania. "There's so much money in the sport right now that it's becoming tough for the weekend guy to keep up with big teams that can afford dedicated engineers for suspension, aero, and things like that."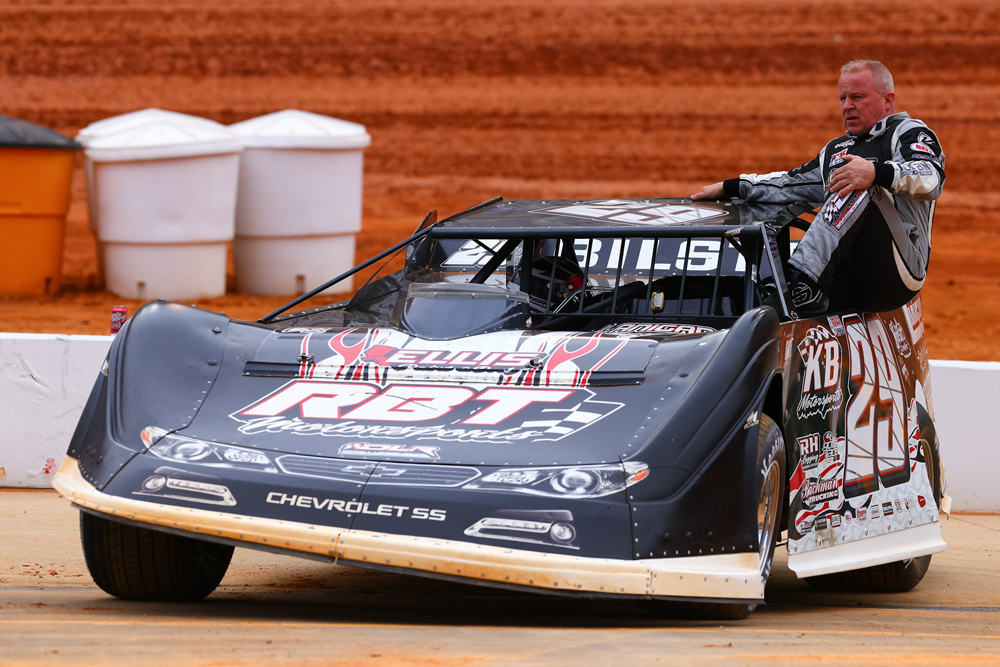 Chris Tilley of CT Promotions in Somerset, Kentucky, which puts on the Valvoline Iron-Man Late Model Series, told us that the rule package variance across Super Late Model sanctioning bodies led to many teams building two or three different cars to ensure that they were compliant amongst the different series. "They were basically tuning them for two or three different rules packages. That was really the catalyst to make some changes. We wanted these guys to be able to build one race car and be able to run any event with it." 
With that in mind, organizers among the major sanctioning bodies in Super Late Model racing seized an opportunity late last year to collectively correct course.
"We all needed to get on the same page," said Casey Shuman of World Racing Group, Concord, North Carolina, which is the sanctioning body for the World of Outlaws Case Construction Late Model Series.
"That got the conversation started. Then a group of the main sanctioning bodies found themselves all together at the 2021 PRI Show, and at that point it was like, 'We've been talking about getting this figured out—let's just do it now.' We made some calls, got everyone in the same room, and sat down for an hour or so and hashed it out. It was really productive, and it seems to be working out well so far." 
The group established seven rules that would be common among the major Super Late Model sanctioning bodies, but the core focus of the meeting centered on two mandates that were designed to provide more competitive parity while also helping to curb costs. 
Rear Travel Limiter
Also known as the droop rule, this suspension mandate ostensibly revises an existing rule to provide more reliable tech inspection methods while also addressing some of the tactics that teams were using to work around the measurement procedures that were previously in place. 
"This essentially replaces the deck height rule," said Carlton. "The [World of] Outlaws adopted a similar rule recently and it's much more reliable. You can check it at any time and on any car and the results aren't going to change. The problem with the deck height rule was that you measured with the car sitting on the ground with the suspension compressed by the weight of the car. But the suspension on the cars is position-sensitive, and because the teams are trying to get the rear spoiler up as high as possible for the most aerodynamic advantage, there really wasn't a way to reliably get accurate measurements."
The new rule specifies that the car's deck height cannot exceed 51 inches when measured after a race, but more importantly, it incorporates a new measuring method that's far more reliable.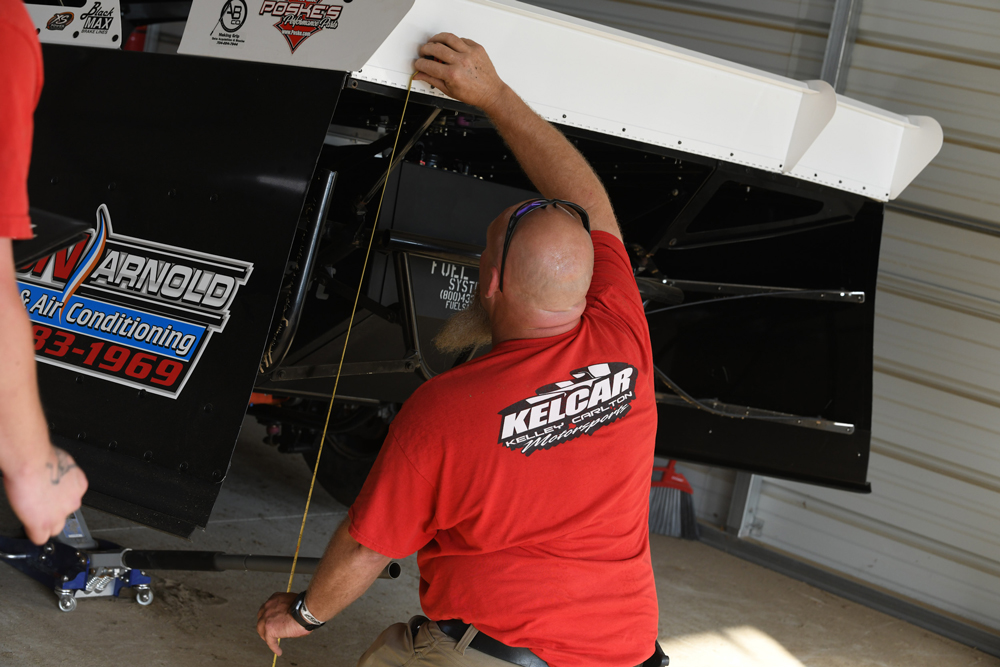 "It had gotten to the point where crew members would ride on the car and jump up and down on it to try and get it down as far as possible so it would get to that measurement, even just for a second," Shuman explained. "As soon as they rolled away, it was back up. Now we measure it after the race on a flat surface by jacking the car up and measuring overall height with the suspension fully extended and the tires just slightly off of the ground. We have a little shim that we slide underneath the tire to check that, and as soon as it's off the ground, that's where we measure from. Doing it after the race allows us to take our time and make sure we get it right. I feel like that is a much more fair and accurate way to do it, and it gets rid of a lot of ambiguity for the teams." 
Tilly said that there was some initial pushback when similar droop rules were enacted in other series, but he considers it to be the most important rule change to come out of last year's PRI meeting. "It keeps that left-rear at a specific, repeatable height, and it's much more difficult for teams to get around that now." 
Cars that are found to be out of compliance after a race will result in a disqualification that either disallows the driver's time trials or puts that driver in the back of the pack for the subsequent race, regardless of the previous race's finishing order.
The Body Skew Rule
As with the droop rule, the body skew rule addresses a growing trend among teams looking to extract more aerodynamic efficiency out of their setups. "Essentially these guys were mounting these bodies offset relative to the chassis—sort of twisted to the right up front," said Carlton. "That provides more surface area when the car is rotating through a corner, which in turn provides an aerodynamic advantage."
Beyond potential safety concerns regarding how this body orientation might affect a car if the nose digs into the ground, Carlton noted that the engineering required to do this correctly is often out of reach of smaller teams. "The guy racing on the weekends at Laurens County Speedway doesn't have the same wind tunnel and pull-down rig data that these bigger teams have access to. We're trying to give everyone a level playing field by not requiring so much engineering support in order to remain competitive."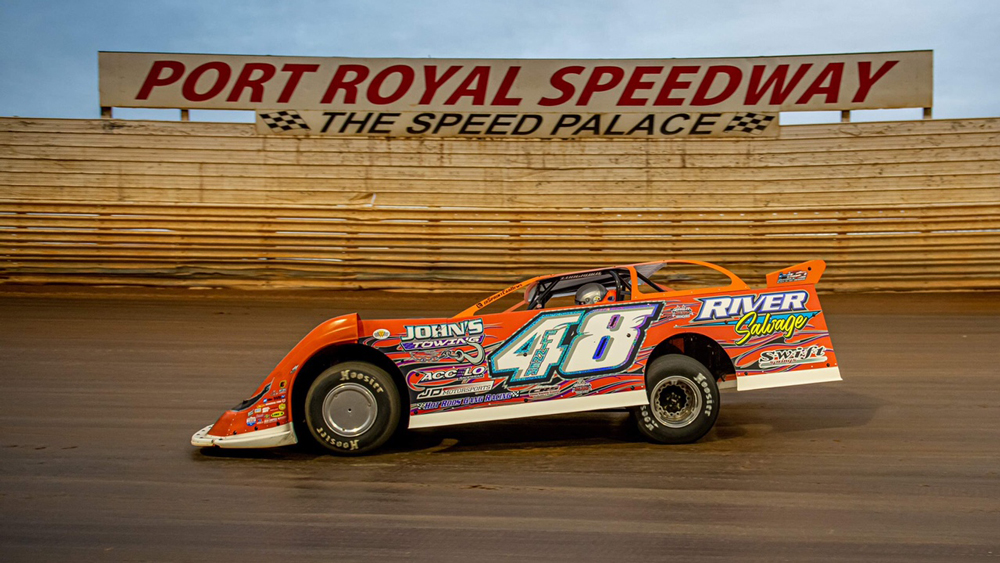 The group devised a set of measurements to provide to teams and manufacturers that spells out what the maximum allowable body offset is in no uncertain terms. "We took a whole year to measure this body skew and figure out where all the teams were at with this," Shuman said. "I think the rule that we came up with might have affected 10% of the cars, if that. Most of the cars out there already fit into this new rule anyway. This was more about addressing the outliers."
The new rule dictates that the measurement of the left-rear quarter panel from the center of the hub to the rear of the quarter panel cannot exceed 54 inches. When measuring six feet from the left-rear quarter panel to the right-rear quarter panel and eight feet forward along the right-side door, the diagonal measurement from that point to the top of the left-rear quarter panel must be at least 118 inches.
An Ongoing Process
Although the majority of Super Late Model teams were already racing cars that are compliant with these new rules, Carlton admitted that there may be some initial costs involved for those with setups that were pushing the previous boundaries. "With the body skew rules there's sheetmetal involved, and it does involve moving some brackets and bars around in order to get the situation corrected," he said. "And the rear travel rule may affect some teams' setup strategies because of the way we're limiting that rear droop, so it might take some time to figure out what the car likes in order to get the same result that the team had previously." 
Tilley agreed that there may be some teething issues, but he was quick to point out that changes were necessary in order to ensure the health of the sport going forward. "The vast majority of the race cars in the country at the end of the 2021 season were legal. We had about 5–10% of the cars out there that were not. Those were the big teams, and they had to get in line with the rulebook. You'll always have guys who want to push the envelope, and going that extra mile is part of what makes our sport unique. But at the same time, we all need to be on the same page so that the guy who runs at a weekly or regional level can feel like he's getting a fair shake compared to the guys who are running with the national tours every night. I've had some racers tell me that they've had to make major changes, and I've had others tell me that they didn't need to change a thing."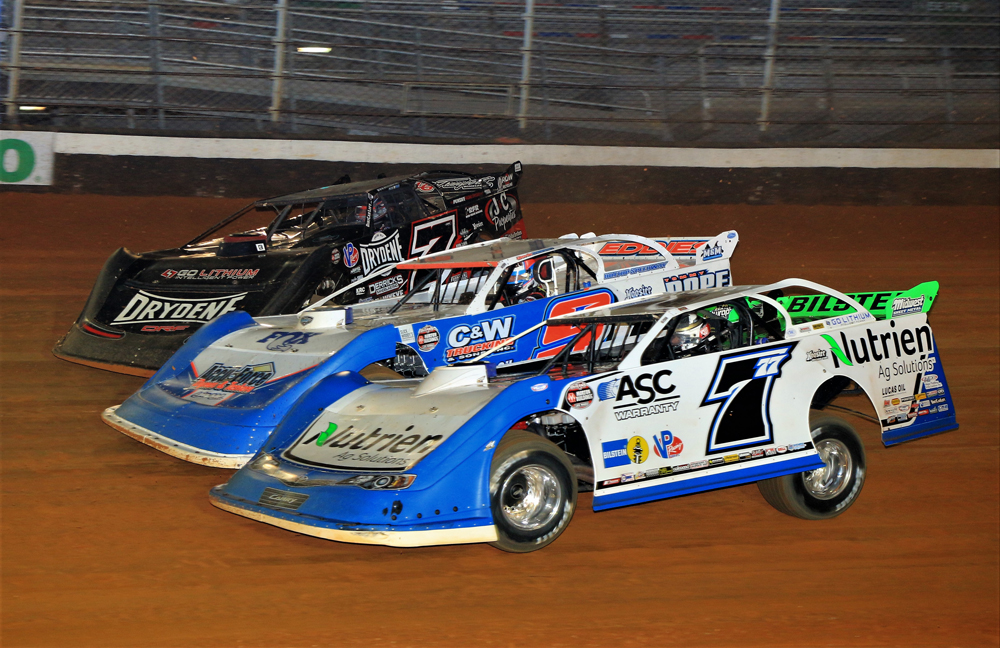 O'Neal said that since the adoption of the new rule set, Port Royal Speedway has seen very few problems getting Super Late Model cars through tech. "In cases where changes were needed, they were really minor, so minor that those teams were able to correct the issues right there in tech. So the new rule package hasn't really been a big problem for us." 
With all of the major series implementing the new rules package for the 2022 season, Shuman said it's already helping to bring the teams into closer competitive parity, but change hasn't been dramatic otherwise. "I feel like they were putting on good races before, and I think they're putting on good races now. It's just put everyone into a slightly smaller box."
Tilley noted that with the ongoing evolution in Super Late Model racing, it may be necessary to make some additional updates down the road. "Guys will always try to push the envelope. I wouldn't be surprised if there's a new reason to come back and make more changes within the next year or two. Somebody will figure something out that we haven't figured out yet." 
Carlton pointed to tire rules as the next area where racers are likely to see some tweaks. "Right now, there's a multitude of different compounds and configurations for dirt late model racing tires out there, and what everyone's using varies from area to area," he explained. "Because of that we're really pushing Hoosier Racing Tires to pare down to three tire compounds so we can establish a national tire rule. Hoosier has been open to the idea—they're in a tough spot right now with material shortages and things like that, so this seems like a good opportunity to address it. That's something we're looking at slowly rolling out during the 2023 season, and hopefully it will be in full effect by 2024."
Potential changes like this upcoming tire rule point the way toward more collaboration among series organizers going forward. "I'd like to see that PRI meeting happen annually," Carlton added. "It gives us all a chance to discuss things that need to be addressed in order to keep moving in the right direction. I know that racers think that we don't try to save them money, but that's not the case. We want to keep the sport healthy and make sure that people are able to race."
Sources
CT Promotions
imdirt.net
Port Royal Speedway
portroyalspeedway.com
Ultimate Super Late Model Series Southeast Region
ultimatesupers.com
World Racing Group
worldracinggroup.com