Member Check-In: D H Davies Racing
Image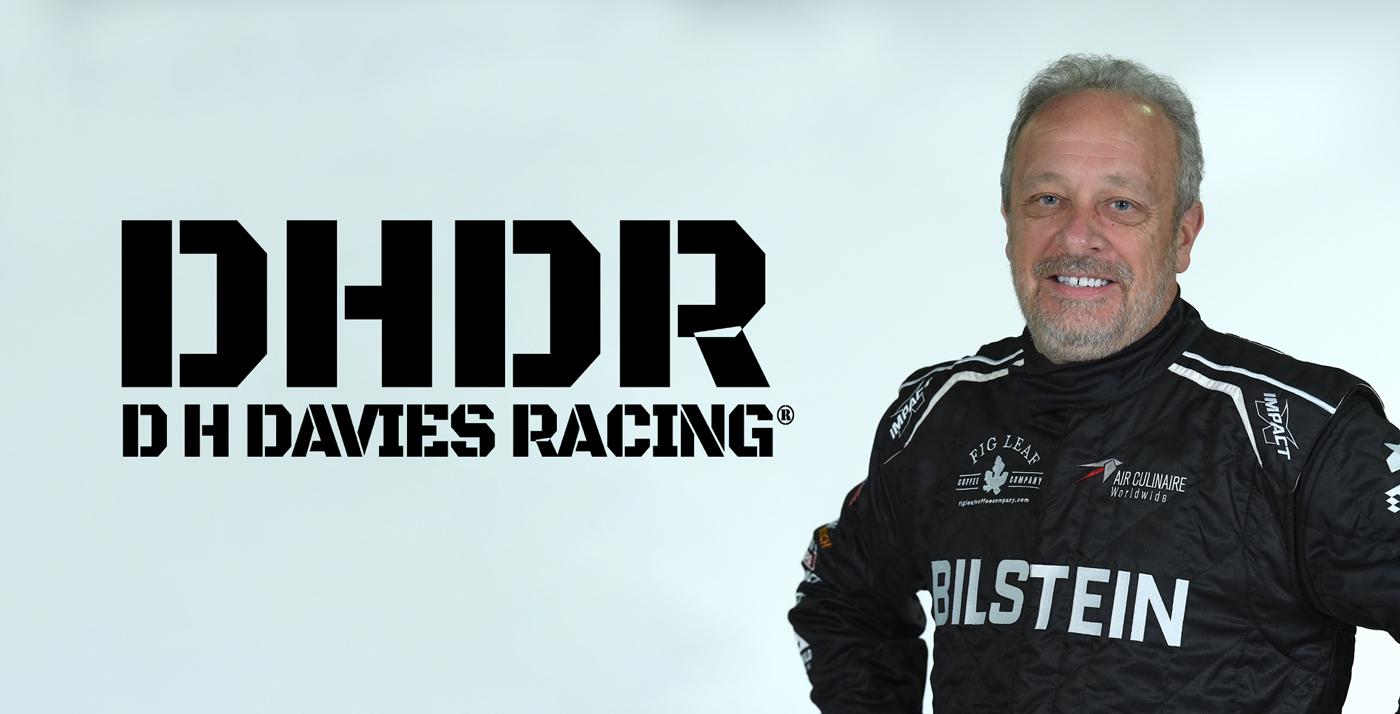 David Davies has a vested interest in the health of motorsports as both a team owner and CEO of Constant Aviation, which signed on last year as the title sponsor of the NHRA Constant Aviation Factory Stock Showdown, where he also competes as a driver.
David Davies is determined to ensure the future health of motorsports as a PRI Founding Member, driver, team owner, and title sponsor of an emerging drag racing series.
Even if they like racing, and work in the transportation sector, few CEOs will ever take the plunge and become motorsports sponsors. Fewer still will have a race team competing in the series their firm supports. And practically none of them will ever drive the race car. 
On the other hand, there's David Davies. He not only runs the major aviation business that sponsors a developing NHRA racing series, but when it's race time, Davies is on the line in his drag-prepped Dodge Challenger antsy to grab the green.
"I came up through the Modern Street HEMI Shootouts, with those guys, so I came up through street cars," Davies explained. "I was running a 2018 Dodge Demon in 2019 when they announced this new generation of Drag Pak at SEMA. I knew I wanted to do this. It was time to upgrade."
The end result was that Davies, the CEO of Constant Aviation in Cleveland, Ohio, got himself a new Drag Pak Challenger, and he didn't stop there by any means. A PRI Founding Member, he also inked a deal with the NHRA by which his firm became title sponsor of today's NHRA Constant Aviation Factory Stock Showdown category, which will perform at eight of the 22 national events on NHRA's 2022 schedule. Campaigning one of the limited-production 2021 Dodge Challenger Mopar Drag Pak race cars, Davies also hammers the Challenger at NMCA Muscle Car Nationals events and elsewhere.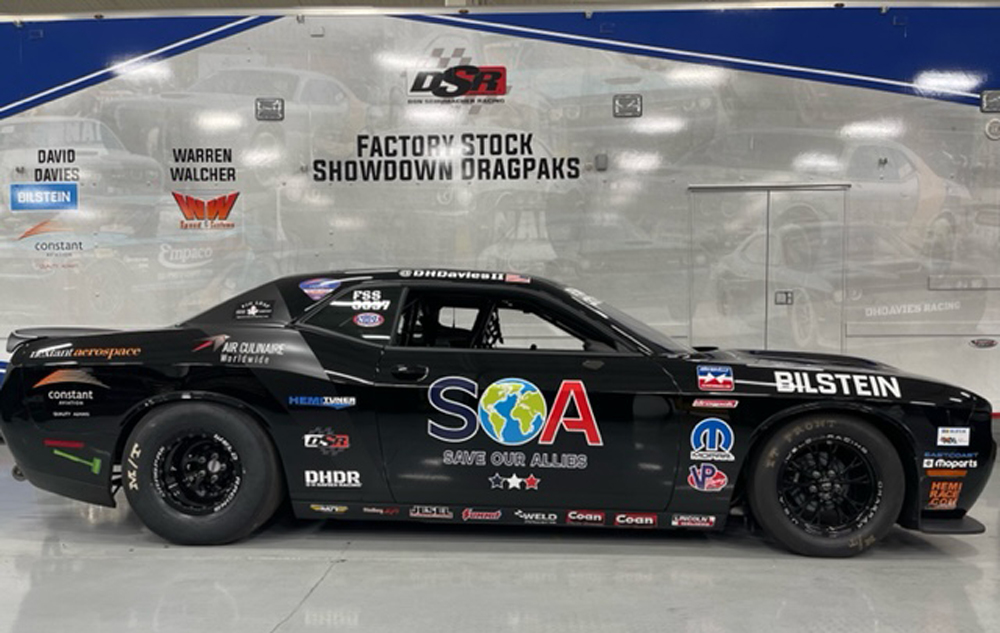 "They announced they were going to release the car in 2020, and we all know what happened in '20," Davies said. "The SRT team at Dodge did a good job of reaching out to those of us who had expressed interest, and come March of 2021, they tell me, 'You have car 15. Let's get the paperwork done.' About the time I was getting ready to take delivery of the car, the NHRA called and said, 'Hey, the NHRA Factory Stock class is looking for a sponsor.' They'd started the season without one. One of the things that I've always done with companies that I've been involved with is to think outside the industry bubble."
Constant Aviation is what the Federal Aviation Administration calls an MRO, which stands for Maintenance, Repair, Overhaul, essentially a general repair facility for aircraft. The service can perform fabrication work and FAA-approved modifications. Davies explained, "You want a pool table in your aircraft? We can get that approved by the FAA and have it installed." 
Constant Aviation has major operations in Cleveland and in Sanford, Florida. A company affiliate, Flexjet, operates a fleet of 170 business jets. Constant Aviation's FAA certification allows it to work on any type of aircraft in the world. 
Flexjet already had Davies' type of outside-the-bubble affinity linkage through its sponsorship of a tony polo league. Constant Aviation was looking for a somewhat broader sponsorship presence and established NASCAR relationships, particularly in the truck series.
"This time, I started to zero in on NHRA because the skill sets that are used to work on the cars that are racing are almost identical to the skill sets of my troops in the hangars," Davies said. "The fabrication, the electrical, the composite work, all that stuff is pretty well transferrable. The difference is, you don't have to have a license and be certified to work on a race car."
Beyond that logic, Davies also recognized that some of Constant Aviation's technical specialists were already wrenching on their own race cars outside of work. "It was a very relatable sponsorship," he recalled. "It wasn't like the troops didn't understand what I was doing. So when it came time to get a sponsorship, the NHRA knew I was already involved and that they had me hook, line, and sinker." 
Constant Aviation came aboard as an NHRA title sponsor partway through the 2021 season, beginning at the Norwalk, Ohio, event. "At Norwalk, we had 120 employees there at the track, every day," he said. "It was the first time we took the employees out as a group since I took over the company." 
At the Denver stop in 2021, a chance meeting with team owner Don Schumacher led to an agreement by which D H Davies Racing became a satellite operation of the Don Schumacher Racing army. The team has also lined up major sponsorship from Bilstein.
Davies anticipates driving in all eight of the 2022 events in NHRA, plus selected NMCA and Modern Street HEMI Shootout stops. It's the culmination of his raucous recreational past running doorslammer cars down the quarter-mile. His involvement with PRI as a Founding Member has helped ensure that the cars, and the series, keep a vibrant existence as part of American motorsports.
"What PRI is doing is providing a voice, to the parts manufacturers, the tuners, the car builders—and specifically, to the drivers—that they understand what the regulatory risk is," Davies said. "I had the fastest stock Demon in the country, and if you tune it, you're technically running afoul of the regulations that they've been talking about. In the environment we're in, the odds of someone tapping the EPA to do something stupid is 100% legitimate. PRI is facing that head-on, providing our people with a voice."