INDUSTRY INSIGHTS: DR. JAMIE MEYER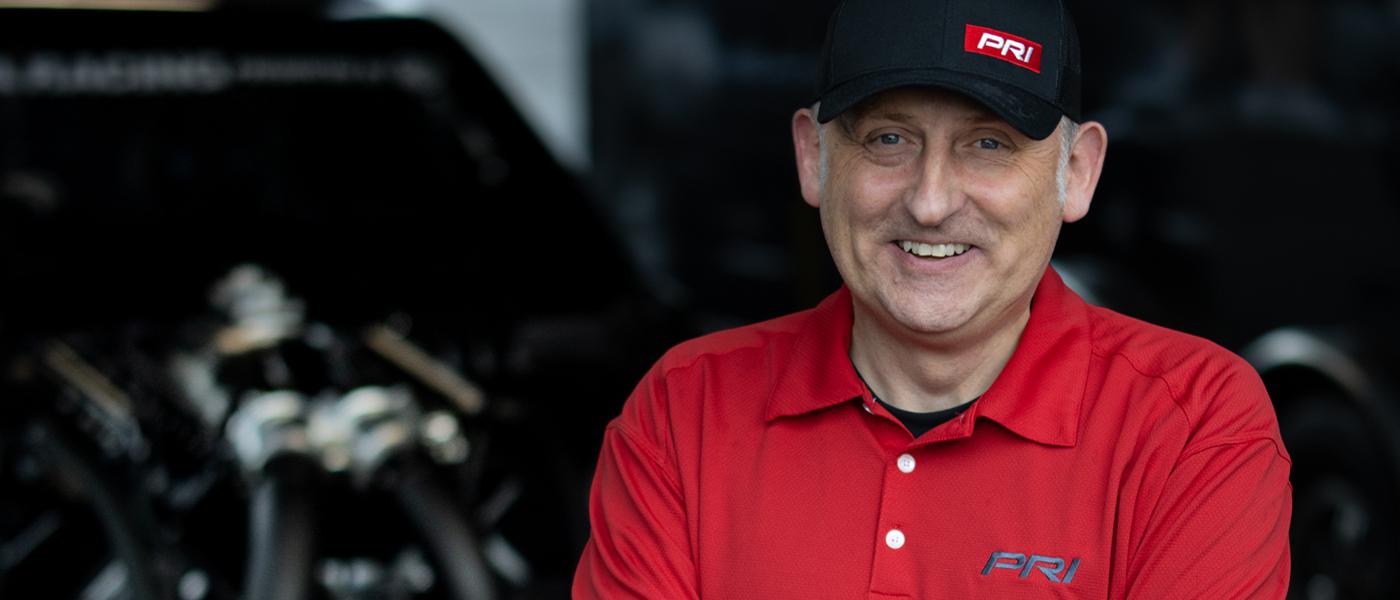 PRI's first-ever president brings knowledge, experience, and vision to his new role as head of the industry's premier events, media, and advocacy organization tasked with promoting and protecting the interests of the motorsports community.
In late 2019, Performance Racing Industry announced the establishment of a new office and permanent presence in Indianapolis, and the creation of a new position: president of PRI. That destiny was fulfilled in May with the announcement that Dr. Jamie Meyer had accepted the role of president and would be relocating from Michigan to Indianapolis.
A lifelong racing enthusiast, Meyer's formal motorsports involvement began in upstate New York in 1994 when he formed MOMS (Mustang On Mustang Shootout) Racing, a non-profit entity with the goal of educating and relocating street racers to the much safer alternative of their local drag strip. It was the beginning of a never-ending passion for motorsports, as well as an accomplished career.
In subsequent years, Meyer held several key positions in motorsports media and event production. He was the first editor of Race Pages magazine, the official publication of the National Mustang Racers Association (NMRA), and he contributed to a number of other auto enthusiast magazines as a freelance writer as well. His resumé also includes calling races for multiple sanctioning bodies, along with racer relations and promotions. 
More recently, Meyer served in key management positions at General Motors, where he led efforts to revive the COPO Camaro in addition to projects such as the E-ROD crate engine and the LSX race block and engine family. His organizational skills led to his involvement with events such as the Chevrolet Performance US Nationals, LSX Shootout, and sponsorship of the NMCA series of drag races. Meyer also led the development of a multi-faceted digital presence and social media strategy for Chevrolet Performance.
Meyer's new role at PRI comes in the midst of an important era, as the company looks to increase its engagement and support of the motorsports industry through enhanced programs and services—all while navigating through the COVID-19 pandemic. It's a decisive time for PRI, and Meyer recently took time to visit with Industry Insights to discuss his new role.
PRI: You're joining PRI at a time when our industry faces a number of challenges. What do you see as the most pressing challenge for the motorsports industry?
Meyer: As we talk about this in mid-summer of 2020, these are unprecedented times for our country. We are in the middle of a pandemic that has affected everybody. So our immediate action is to help get our race tracks back up and open, and get our racers active and help our manufacturers and all other members of the industry. We have launched a new website full of information for the racing industry, we have legal support standing by 24/7, and we recently launched the PRI Ambassador program with Tom Deery, Gene Bergstrom, and Frank Hawley working with individual track owners and operators. 
There are many challenges to our industry. One of the projects I will take on as we work through the immediate COVID-19 challenge is a membership program for the racing industry. We want to expand on our organization so that we can work together to build this industry and fight for the rights of racers. There are several constituencies, several membership levels if you will, in that discussion. It goes from the largest sanctioning bodies and manufacturers through local speed shops to mom-and-pop-owned race tracks, all the way to the end racer and the racing fan. Every member in that community is looking for something different, and PRI seems like the most logical place to bring them together. We really want to grow the industry of racing and motorsports.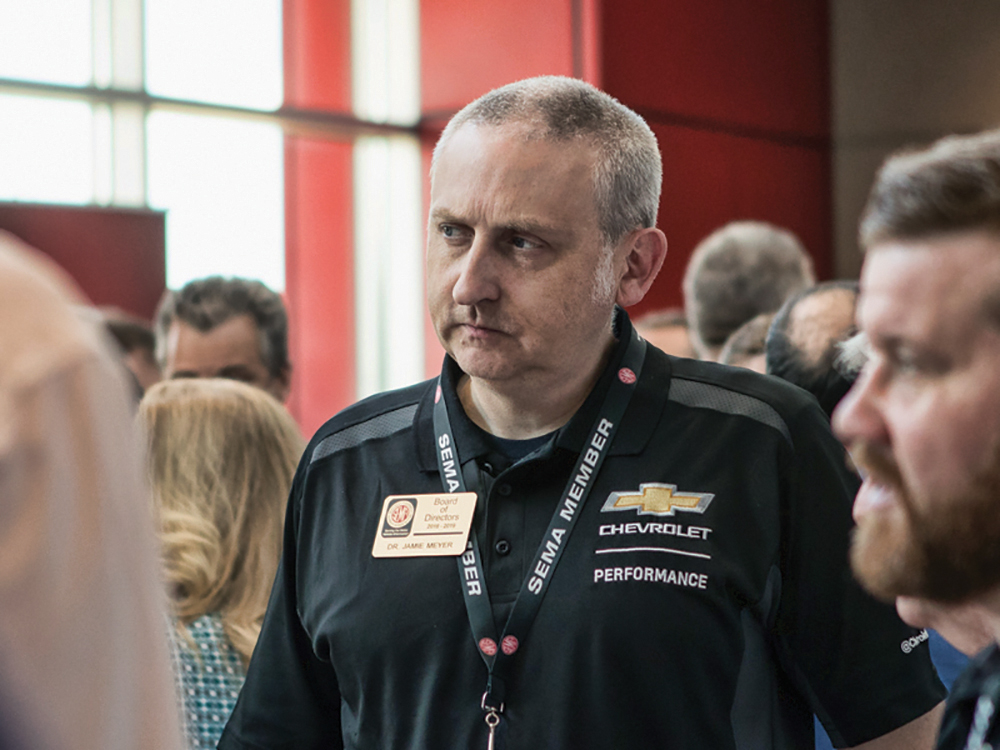 PRI: In recent months the COVID-19 crisis has consumed nearly all of the industry's attention. Do you foresee COVID-19 having a long-term effect on motorsports?
Meyer: There will be long-term effects of this pandemic. We are seeing it already with tracks closing, manufacturers having to shut down, and people being put out of work. PRI is working to get the tracks open—leveraging our D.C. office of lawyers and lobbyists to position race tracks in a favorable light. Some areas of the country are back open, but even then it's with a very limited crowd. Plus, this still isn't over. We are seeing a second wave or flair-ups of hot spots in parts of the country that were not hard hit initially. The industry is learning quick and adapting quickly. Some retailers are experiencing tremendous years thanks to strong digital marketing and eCommerce solutions. If there's an upside to this, new technologies are being tested and adopted quickly. Tracks are looking at a number of touchless technologies to help keep people safe and streamline their business. Long-term effects, yes, and PRI will try to help lessen the damage and help find a way through this with our industry partners.
PRI: On the flip side, there are opportunities in our future. What was it about this position, Jamie, that appealed to you?
Meyer: I have been a fan of the PRI Trade Show for over 20 years. The team has done an amazing job to bring racing technology and the racing community together every December. Extending that with the magazine, and the social presence, there is a great team at PRI that I am joining. Eight years ago, SEMA purchased PRI; Scooter Brothers was the chairman at the time, Chris Kersting was CEO, and George Afremow was CFO. That board made a great decision to unify the motorsports trade shows. Buying PRI and strengthening it, buying IMIS, and bringing everything back to Indianapolis—all those were great signs for me. And then, getting really behind the curtain [to] what really runs the industry, you look at the SEMA Board of Directors, anchored by Tim Martin and James Lawrence, who is the chair-elect. Wade Kawasaki had started the PRI task force; initially when PRI was purchased it was managed as a do-no-harm activity. Wade wanted to pick up the pace, wanted to make racing much more prominent. Tim and James supported those efforts 100%.
And there is a vision to do more at PRI than "just a trade show in December." That is very compelling to me. So I'm really excited to have this position, really excited about the team PRI already has in place. I am looking forward to working with the leaders of SEMA, Chris Kersting and Bill Miller, as well as everybody on the SEMA board and the advisory committee, led by Chris Douglas, to do some truly great things for the racing enthusiasts.
And that includes everybody, Dave. That statement includes the top team owners such as a Rick Hendrick, all the way to the grassroots sportsman racers where I grew up. I am looking forward to doing my best in this new role.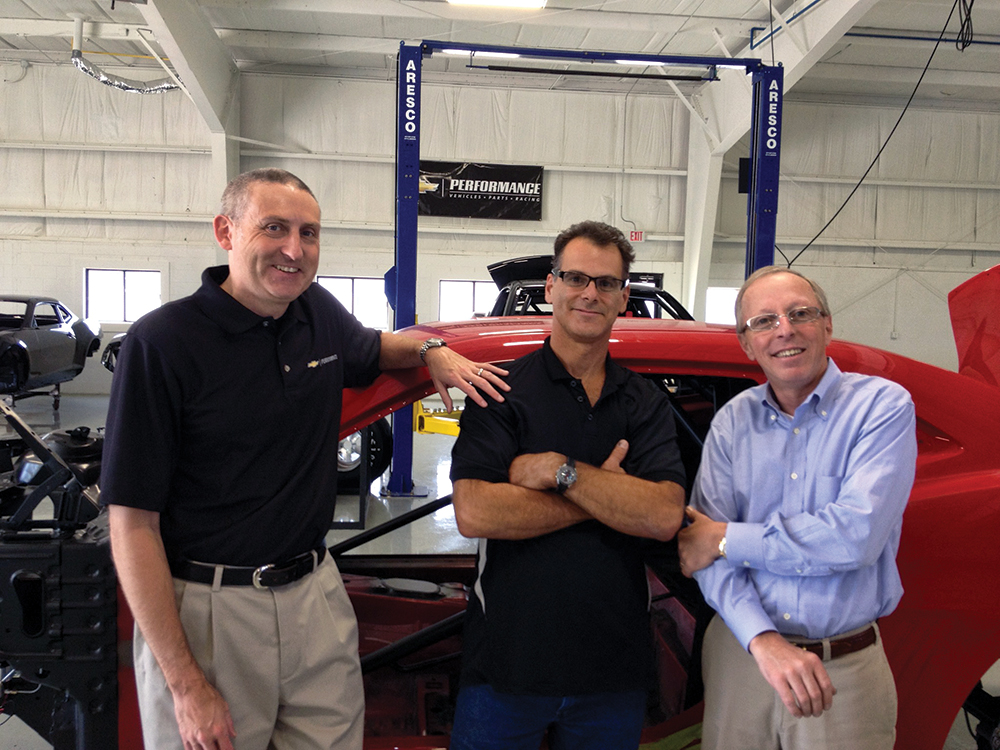 PRI: PRI has been active in recent years to support initiatives such as the RPM Act and Saving the Bonneville Salt Flats. Do you envision PRI taking on a greater role in advocacy, legal support, and legislative action?
Meyer: Yes, my short answer is that we have to. And we already are. Look, there are threats to the racing industry, political threats to the racing way of life. You gave a couple of good examples there. There are folks who don't support the racing lifestyle. The challenge in our industry is much larger than just getting tracks open and making sure we have a great time when we go racing. There are threats to this way of life that would keep us from modifying vehicles and keep us from enjoying motorsports. PRI is an advocacy group, leveraging the learnings from Chris Kersting and the SEMA staff, and Dan Ingber and Christian Robinson in the Washington D.C. office. Immediately, we are working with state and local officials to help as an advocacy group to get through the COVID-19 pandemic. So there are ways to show racing in a better light, a safer light.
And a lot of it, Dave, is often just the positioning of the industry. When you talk about economic impact, of people's lives that racing brings joy to, the American tradition of going out to the races; those simple reminders are often all it takes to get a little bit of movement in a political stance. You are going to see PRI more active there. This is really day-by-day; my first two months in this position has been almost 80 to 90 percent advocacy and working to turn political opinion or an individual politician's opinion of the sport. Just to be sure we are there, fighting for the interests of the racer and the track owner.
PRI: PRI has long been known for its successful Trade Show, along with the monthly magazine. How do you see these core businesses evolving in coming years?
Meyer: I will take those topics separately. The Trade Show, the word we need to get out is that everybody at PRI and everybody at SEMA is watching out for individual safety, attendees' safety, staff, everyone. We are working with local and state regulators to make sure that when you come to the 2020 PRI Show, that every provision has been made to keep people safe. We are working closely with Leonard Hoops, Daren Kingi, Nicole Perry, and Morgan Snyder from the Visit Indy team. The relationship with the city of Indianapolis is key if we are to have a 2020 PRI Trade Show. Right now, we are planning for the Trade Show to go on; our initial booth sales numbers indicate that it's going to be 90 percent or more of the same PRI Trade Show that everyone knows and loves, which is amazing in itself. And then we grow from there. I am very open to what the PRI Show has been and what it can be, and how it can serve our community better.
As far as the magazine, I think it is a wonderful trade publication. (Editor) Dan Schechner has done a great job with his staff and a group of talented freelancers, and (Senior Art Director) Danny Kim is doing a great job bringing creative artwork to the forefront of the industry. But everything can be improved, and the team is looking at ways to do so. Really, they are asking themselves those questions. How does the magazine become more compelling; how do we share more data about the industry; how do we help our manufacturers learn what's going on and run their business more effectively? I would like to see PRI Magazine become even more compelling for the end consumer. Racing fans, racers themselves—what are they looking for in a magazine? And we are working on sharing more of Dan's great content on our social channels—PRI is going to be more places for everyone to find. As you know, the print magazine industry is in a state of flux today, and I think PRI can serve people better there with a publication that they are really excited to receive every month, something they want to hold onto for a long, long time.
PRI: Your marketing work in recent years provided an opportunity to learn extensively about consumers who are interested in automotive performance and motorsports. What did you learn along the way about that consumer, and how do you best reach them?
Meyer: Marketing today is really complicated. When you look at when the PRI Show started, magazines were it. Maybe television for some brands. But I think social media and the Internet are here to stay—joke intended. I started every social media channel at Chevrolet Performance, recruited the right people and worked with the agencies to grow our social media efforts. We have to emphasize all of the social media channels because that's where people are today. They are on Instagram, they're watching YouTube videos, they're following folks on Facebook. You can point to the White House to how effective Twitter can be—or ineffective, depending on your political alliance—but that's where the eyeballs are. If you're going to be a great marketer, you have to know where your consumer is and where your market is; they are flat-out on social media, 24/7. You're going to see a huge ramp-up in the social media efforts for the PRI brand.
For folks reading this who want to be great marketers, my advice is that this is the evolution of content on social media. They used to say that content is king; I would say today that great content is king. Great, compelling content. And, what is your kingdom? Meaning, how do you get the distribution? I see a lot of channels that put out super compelling content, but there is nobody watching.
So you're going to see PRI leverage this big family to bring in racers, manufacturers, influencers, and we're going to start sharing racing content globally. It is not just in the racing industry, because the attention for racing isn't just within this community; it's outside as well. For the manufacturers, you have got to be thinking about what options people have other than to go racing on Friday night and Saturday night and the weekend. And it is a lot, right? You can go see professional sports, you can sit home watching Netflix, you can go to a movie. So, we've got to elevate the presence of racing. We have got to show what incredible things are going on in our industry. It starts with great content, and I think it starts with the PRI team.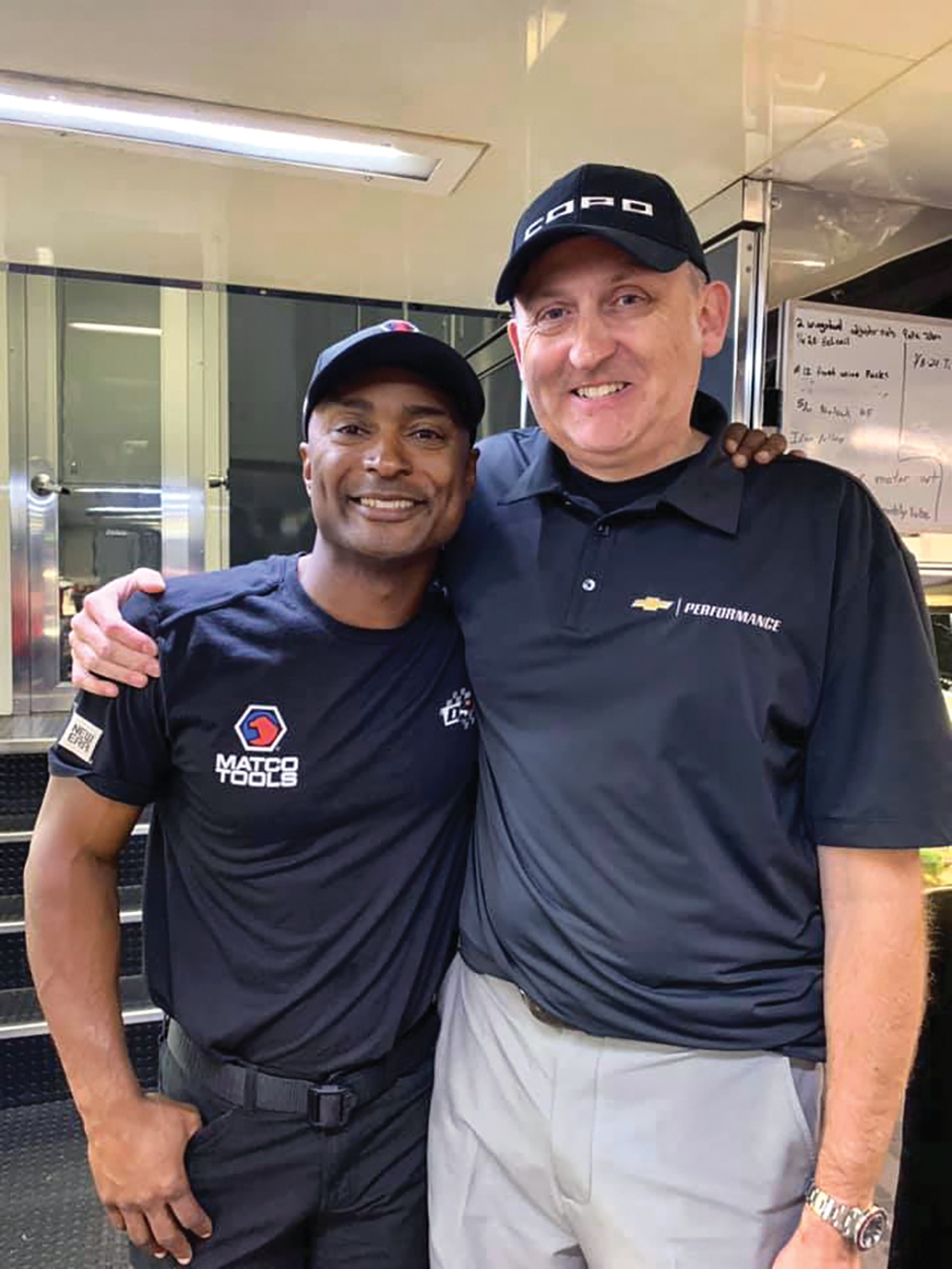 PRI: Our industry could benefit from the knowledge and technical expertise of many people outside our industry. How can we reach out to people outside motorsports to become involved?
Meyer: That is a really insightful question. And it goes to my last point about what kind of attention can we garner as an industry. Let me give you a couple of examples. I have got four nephews ages 18 to 22, and I know those kids extremely well because once or twice a month I'll play Call of Duty with them. There is an entire community of folks who race, and they race on video games. It was interesting to watch what NASCAR did with iRacing, putting simulators at the forefront of the racing industry. I am looking for PRI to reach out to the millions of people who are racing every week on their game consoles and invite them into our industry. For example, think about how exciting it would be for a kid who has only raced in video games to go spend a day with Antron Brown at an NHRA race. Another community would be drone racing, and the competition of that sport. Do those people evolve into circle track racers or road racers? So, there are a bunch of communities that we are looking to reach out to. You will see that coming soon. And if people have ideas in this area, we would love to hear from them. Yes, there is a lot of racing that is going on that is not the traditional form, but we need to welcome those folks into our industry.
PRI: I suspect you have had a number of mentors along the way as your career progressed. What are some of their lessons that impacted you the most?
Meyer: My mentors immediately start with my family. My grandfather was a heavy influence in my life. He was a big NASCAR fan and sponsored a local late model stock car team. We often went to the races together. He encouraged my love of cars. So, I draw on his passion, and it is something I was raised with. My mom has been a huge influence in my racing life. She was racing go-karts with my grandfather as a kid and always had the fastest car in the family and in the neighborhood. My dad, I always joke that he was the smart one who told me to study and not get into cars. But eventually he started helping me go to the drag strip, putting cheater slicks on my Mustang to go racing.
After that I got into freelance writing and was surrounded by some great people. I wrote early on for James Lawrence and Steve Wolcott when they were at 5.0 Mustang magazine. They went on to form NMRA, and I was the first editor of the NMRA Race Pages magazine. I was super engaged there and met a lot of great people. Steve Turner comes to mind; he was running 5.0 Mustang after Steve and James had left. Steve Turner has an incredible strategic mind for the industry and I always borrowed from him.
There are endless numbers of racers like Uncle Robin Lawrence, John Urist, Manny Buginga, Carlo Catalanotto, Antron Brown, Daren Poole-Adams—I always bounce ideas off them. The late Jim Summers from ASSC Racing was also very influential in how I think about cars. Professional mentors also include Rick Hendrick, as well as Jeff Leonard from Classic Industries.
At General Motors, an incredibly talented group of people there taught me how to build cars from the manufacturer's level. Great designers like Tom Peters, who designed the last three generations of the Corvette, is quite an influential guy. And then you talk about the senior executives at GM, led by Mark Reuss, quite a visionary with product. Jim Campbell, who heads up all the Chevrolet efforts in racing. It was great to see how Jim carried himself as a leader, how he looked at racing from a manufacturer's standpoint, and how to leverage racing from a marketing standpoint. Those are things you can't learn in a textbook. You just have to watch great people do it.
I am trying to bring all of that to the table, and more. I want to be a leader who brings great value to the lives of our constituents. I will always make time for members of the PRI community and want to give back at every chance I can.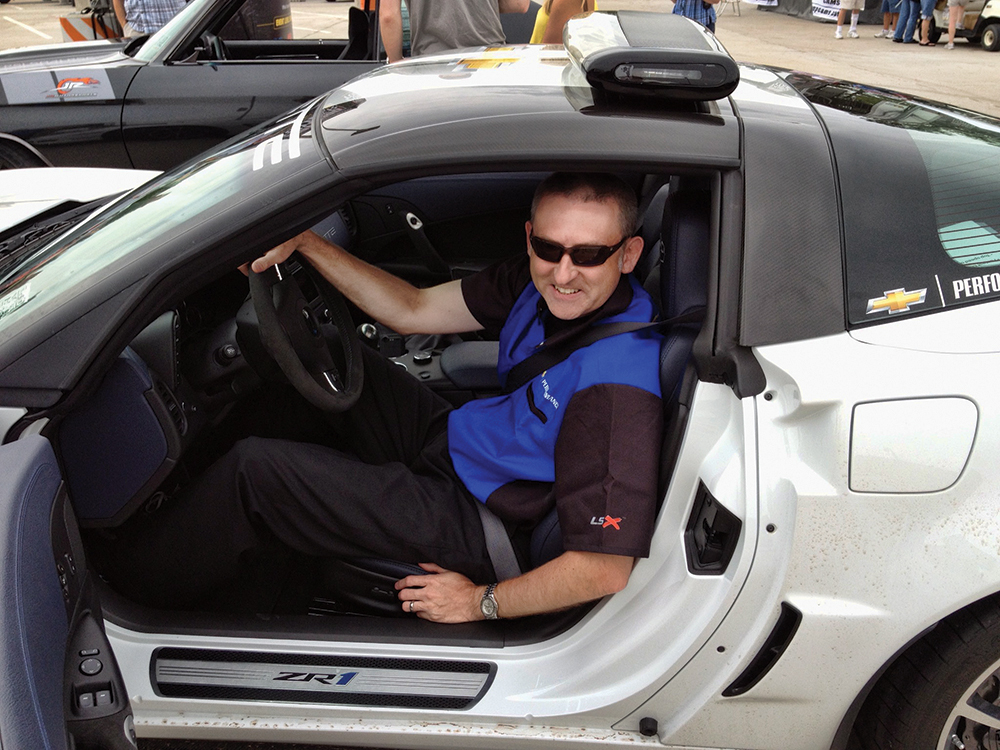 PRI: We will wrap it up with this, Jamie. Fast forward 12 months, when you have had one full year in your new position. Is there one objective, one goal that you most specifically want to accomplish at PRI in this first year?
Meyer: First, we need to help navigate this industry through an unimagined pandemic. There are so many people in the racing community that have been negatively impacted—PRI has to help them work through this downturn. This is going to be a team effort—I will be helping the PRI team help this larger community of racers and tracks. That is priority number one. Then, we must deliver the very best PRI Trade Show that we possibly can. It is critical that the PRI Show go on so our industry can come together, share new ideas, put business opportunities together, and continue racing into the future.
PRI: Thank you for sharing some time with us, Jamie. We wish you the best in your new position here at PRI.
Meyer: Thank you, Dave. I am looking forward to the months to come.
The Matriarch Of MOMS
Some 26 years later, Patricia Meyer recalls that pivotal moment back in 1994. Her son Jamie had returned one evening from Syracuse, where the longtime racing fan and Mustang aficionado had witnessed a street race.
"Jamie talked about watching that race and realizing how dangerous the situation was for the spectators and drivers and the traffic on the road," she said. "Right then and there, Jamie said something needed to be done to attract those street racers to a legitimate drag strip."
It was a fateful moment, as it was the catalyst that kick-started Jamie Meyer's long and wide-ranging career in motorsports, culminating in his recent appointment as president of PRI.
"Jamie reached out to Bob Metcalfe of New York International Raceway Park (today known as Empire Dragway) and asked what he thought about hosting a group of Mustangs at his drag strip," she continued. "Bob had seen many groups try and fail to organize events, but he encouraged Jamie to give it a try.
"Jamie put together some rules and I rounded up a bunch of volunteers and we offered five classes, allowing a racer to put a car in any class. All Mustangs. We volunteered the first $50 for trophies and another guy put up another $50, and MOMS Racing was started with that $100," she added.
Patricia is quick to point out that Jamie did not name the group after his mother. "MOMS stands for Mustang On Mustang Shootout," she said. "It definitely wasn't named after me."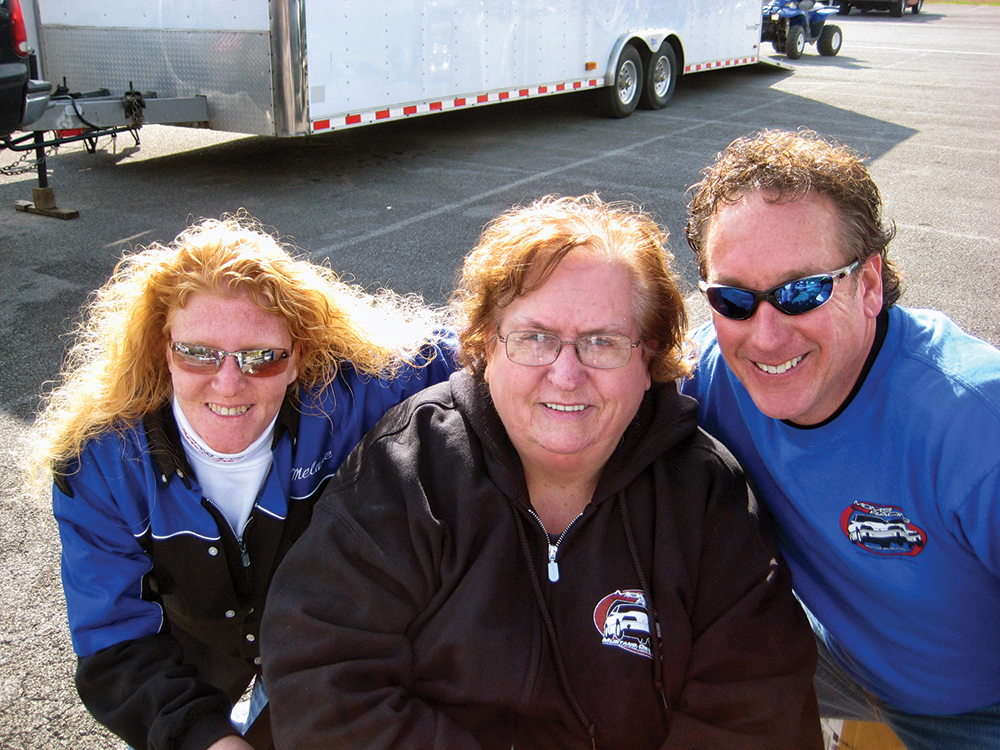 For the next two-plus decades, MOMS was a fixture at Metcalfe's track. While Jamie led the early efforts, he eventually stepped away as he pursued his scientific research postdoctoral fellowship at the University of Cincinnati college of medicine. But mom—Patricia—stepped up with other volunteers to keep MOMS Racing going. At each race meet you'd find her in registration, or circulating through the pits, encouraging the racers and the crew, building a series that can only be described as family.
"We had a lot of beautiful cars through the years and we were always very proud of them," she said. "It was friendly competition, and you would see the cars improve as people went to work on them, trying to get faster. We got to the point where some cars were running in the 7s.
"The most cars we ever had at one meet was 102," Patricia said. "Can you imagine that, 102 Mustangs! That flabbergasted Bob Metcalfe, because he had never seen anything like that happen before."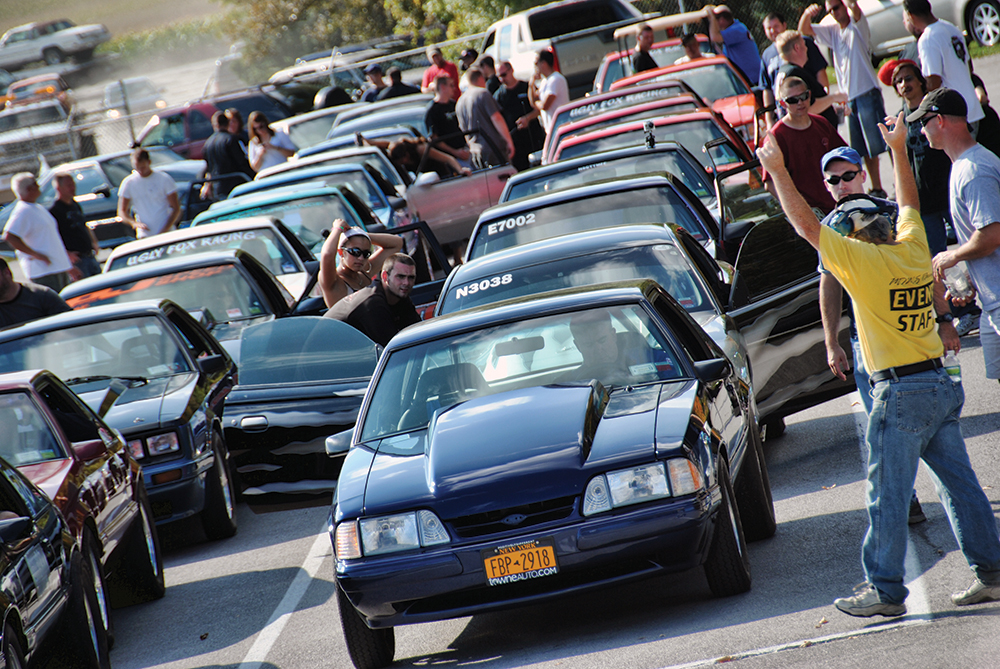 Patricia laughs easily as she recalls her role with the group, and clearly relishes those many nights spent at the drag strip. "Many of the competitors didn't know I had a name; I was just 'Mom' to everyone," she said. "We had so much fun working with people through the years."
Alas, dwindling car counts led to MOMS Racing ultimately ceasing operations two years ago. Patricia said that was a very sad conclusion. "We just had a lack of cars," she lamented. "It got to the point where there weren't enough cars being built in this area. We tried all kinds of things, changed the rules and the requirements, but we just couldn't get the cars out.
"It was very sad to see it stop," she continued. "We had all become such close friends. It was very competitive, but racers would help each other. One night a guy was looking for some duct tape and I had some, and I'll be darned if he didn't go on to win the race!"
But, in these digital times, the legacy of MOMS Racing lives on. "I get requests all the time on Facebook to get everyone together for a reunion, and maybe we'll do that sometime," she said. "The racers, their families, the volunteers…it was a special group of people. I've often said to Jamie how proud I am that a lot of our guys graduated to the big time. That was really good." —Dave Argabright