SPECIAL REPORT: Trial By Fire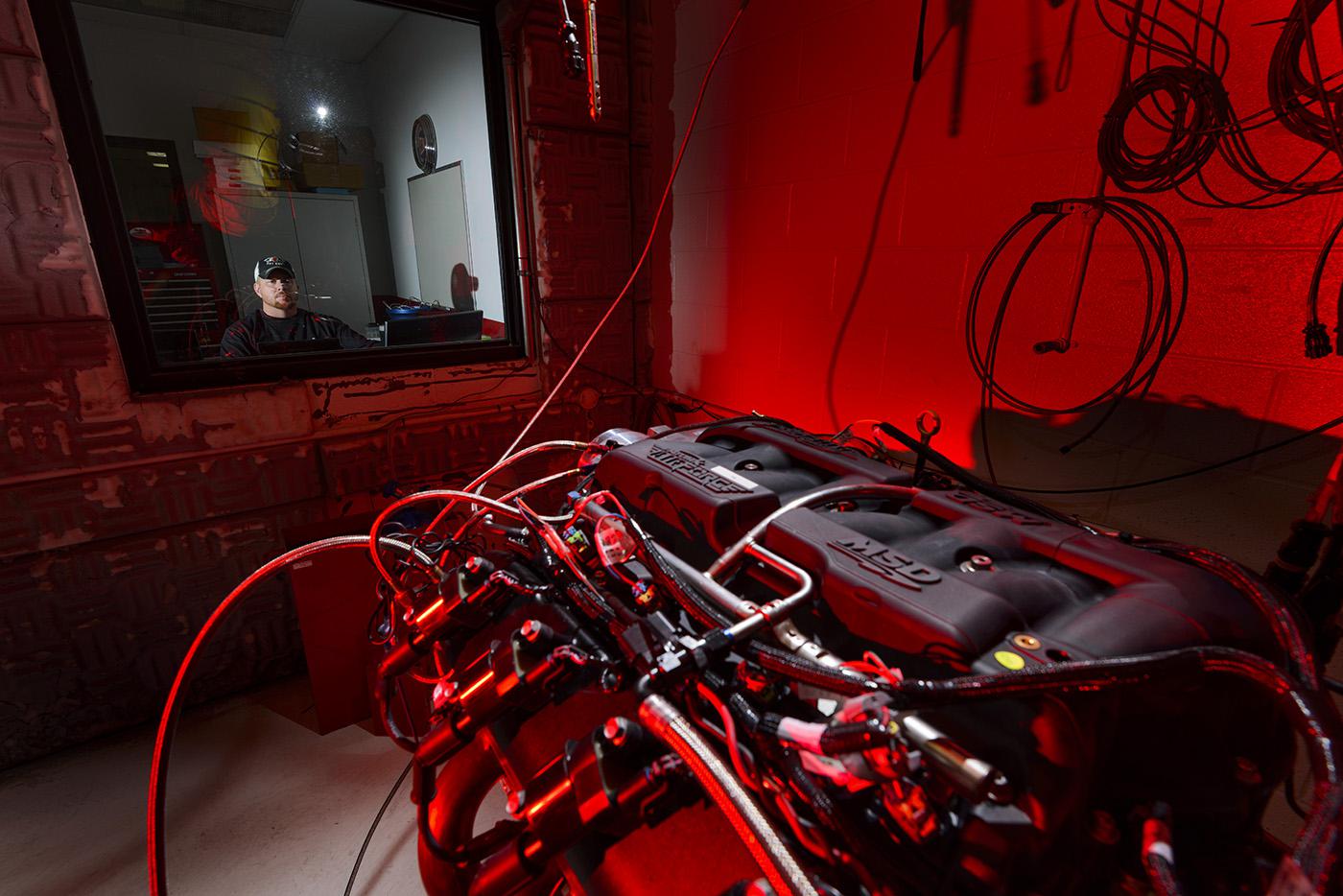 How motorsports companies are thriving—often exceeding pre-2020 levels—despite uncertainty in the global economy.
By now you've undoubtedly grown weary of hearing about how unprecedented these times are. But whether or not we want to embrace this new reality, the fact is that things have changed on a global scale in a way we haven't seen in more than a century, and there's no magic solution that will flip the switch back to the normalcy we enjoyed not long ago. 
COVID-19's impact on our daily lives and the economy at large is a burden we share collectively, but how we conduct ourselves under those circumstances is something each of us must adjust to on our own. To that end, we wanted to share with you some stories of businesses that are continuing to succeed despite the significant headwinds we're all facing. Although there's no one-size-fits-all solution that can ensure prosperity in such a fluid situation, there are some key takeaways here that, in our opinion, have universal and lasting value. 
"You can't stick your head in the ground," said Tom Lieb of SCAT Enterprises, Redondo Beach, California. "The economy has to survive—there's a light at the end of the tunnel. We don't know exactly how long that tunnel is going to be, but you've got to dig your heels in, be tough, and make it happen."
Proactive, Not Reactive
While no one could have predicted the coronavirus sucker punch, steps taken back in 2019 helped soften the blow for Aeromotive in Lenexa, Kansas. "We were ready for this," said Johnson Barrick. "Last October we brought in Kahn Media to help us out with our sales and marketing, and they've been amazing. For a smaller company like us, we just didn't think we could do everything on our own if we wanted to continue to grow. So we made a huge digital push—Google Adwords, improving the website—just improving everything we do online, really."
And those efforts created momentum that put the company in a strong position going into March of this year, he said. "We were down a little in April, but I think because we already had these elements in place, we were already kind of ahead of this when everyone went online. So we really never took our foot off the pedal, and the last three months have been the best in the company's history," he stated.
Timing was a factor for AEM Performance Electronics in Hawthorne, California, as well. "The headlines were definitely scary," said Kirk Miller. 
"Suddenly everything's locked down—no one can go to work, and all of these mandates were put in place. That was obviously alarming for us because events were on hold, and a big part of what we do is race support and event support. But what was right in step with that, for us, was that all the big warehouse distributors and big mail-order companies that maintain inventories were stocking up for the season. January, February, and March are historically big load-in months for most companies. So we had a scenario where there was a little bit of a coast, but the consumer demand held strong enough to where the distributors, in a somewhat short period of time of a month or so, started to re-order. So we saw a dip, but it came back rather quickly."
The trough caused by an early spring shutdown was relatively short-lived for Bowling Green, Kentucky-based Holley Performance Products, too. According to Jason Bruce, the company had just wrapped up a strong first quarter when the effects of COVID-19 became evident. Thankfully, he recalled, the resulting slowdown lasted only a few weeks. "From there," he said, "we were back to normal weekly sales volumes—and soon to be much higher than pre-coronavirus order levels weekly."
Why the dramatic turnaround, and at a time when so many companies were struggling? First, Bruce addressed the uptick in demand: "Americans tend to get overwhelmed with 'stuff,' whether it's work, the kids, social media, whatever. So this particular situation basically caused everyone to stop, slow down, and breathe. Now you've got folks who could work from home—and yes, some were furloughed and laid off, and some even made more money that way (via $600 weekly unemployment checks). But if they're not able to spend that money and do those other things, well, I think this situation we're in caused more people to fall back in love with working on their cars.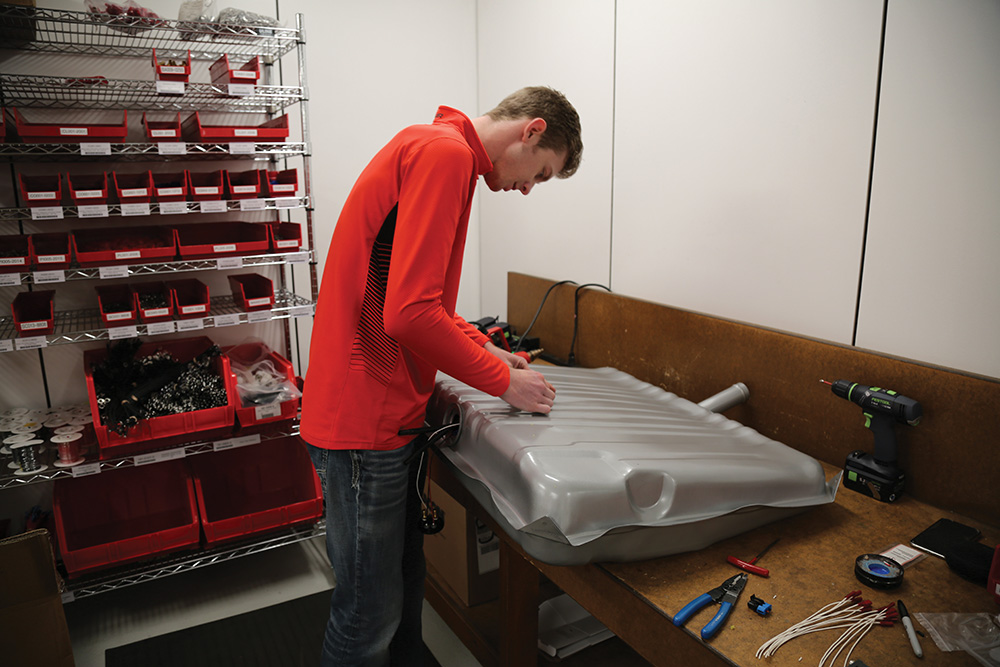 So we saw lots of people calling into our tech lines and telling our salespeople, 'Man, I've been wanting to do this fuel injection thing for three years and haven't gotten around to it, and now I've got time.'"
Bruce noted, too, that Holley's business was intentionally set up to be "as recession-proof as possible. What has helped lead us through our periods of growth has been a massive dedication to new product development. And over the last several years we've continued to launch product at a pretty ridiculous pace…. You'll hear the term 'new products are the lifeblood of a company,' and for Holley that's very true. So we really work hard at offering and releasing compelling new products to the market."
That approach has helped sustain year-over-year growth across the vast majority of Holley's brands, with MSD, Flowmaster, and Holley EFI leading the way, according to Bruce. And it helps explain why, over the last few months, sales have far outpaced—in many cases by double-digits—even pre-COVID levels. 
"That growth was happening ahead of the coronavirus anyway," Bruce said, "because we had several sexy new product launches, excellent price points, and excellent inventory levels. That's why we feel like we had a strong business model that allowed us to crush through this pandemic a little quicker."
While it didn't hurt that Holley was deemed an essential business early on and allowed to keep its doors open, the company never stopped product development or engineering. "We didn't even slow down," Bruce said. "That philosophy of product first has allowed us to weather some of these types of storms better than most.
"On balance," he added, "this is a blend of macroeconomics plus Holley as a company doing a lot of the good things over the last five or so years to put us in an advantageous position when our customers decided to work on their cars."  
A Diverse Portfolio
Miller cited AEM's support of a wide range of disciplines as a potential component driving the continued demand for their products, among other factors. "The challenge is to determine what's behind that demand. Do our competitors have gaps in their supply? Is it the stimulus assistance that's helping people make purchases? Is it that AEM supports a lot of different types of motorsport—are we reaping the benefit of being a racer's brand, and since they can't go racing, they're spending that money to improve their race cars? Or even their street cars that would incorporate our products? My speculation is that it's the sum of all."
Lieb noted that SCAT's varied list of clients has played a crucial role in the company's continued growth. While SCAT is best known in the aftermarket industry for its high-performance rotating assembly components and other motorsports-specific parts, they also work with OEMs as a supplier and development partner, and support the USPS's fleet of 91,000 postal trucks, among other ventures.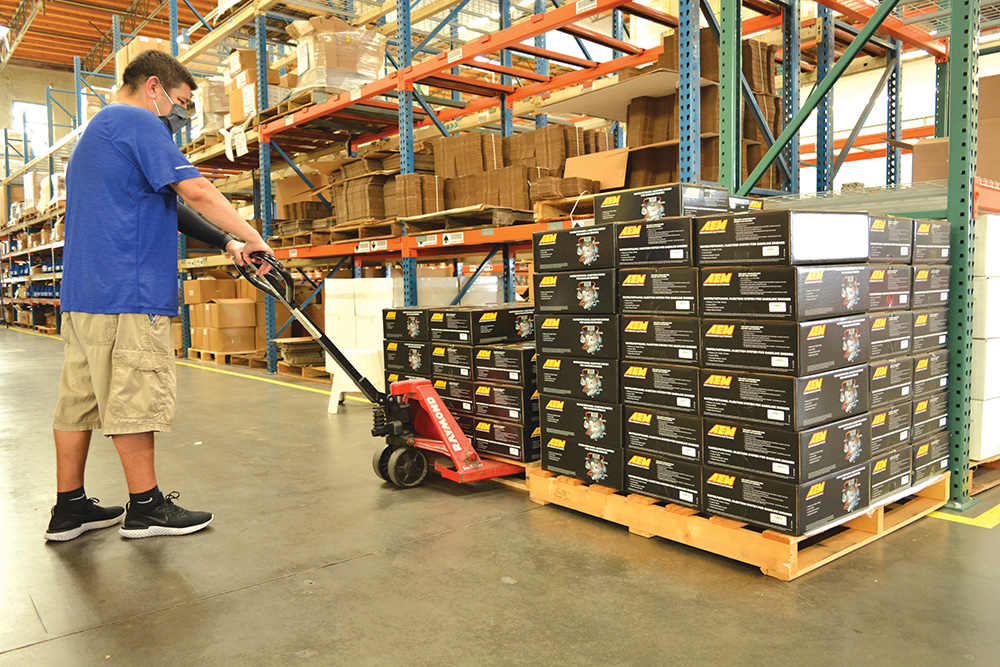 "If we were strictly in race parts we'd likely be hurting right now, but we're not. We do a lot of that, of course—we make some pretty spiffy crankshafts, and we continue to do that. But that's just a small portion of the business in comparison to all the things that we do. Some of those things never stopped, so we never shut down."
And that's particularly remarkable when you consider the situation that Lieb and SCAT Enterprises' CFO Craig Schenasi faced early in 2020. "We have three factories in the Hubei province of China, where Wuhan is, that furnish us with either forgings or castings," he explained. "I've been going there at least once a year since 1991. Just before last Christmas last year, we had two people from one of those factories visit here. Craig got sick subsequently after that, but he didn't get anywhere near what I did—I ended up in the hospital on a ventilator. But I came out the other side. I still have things to do."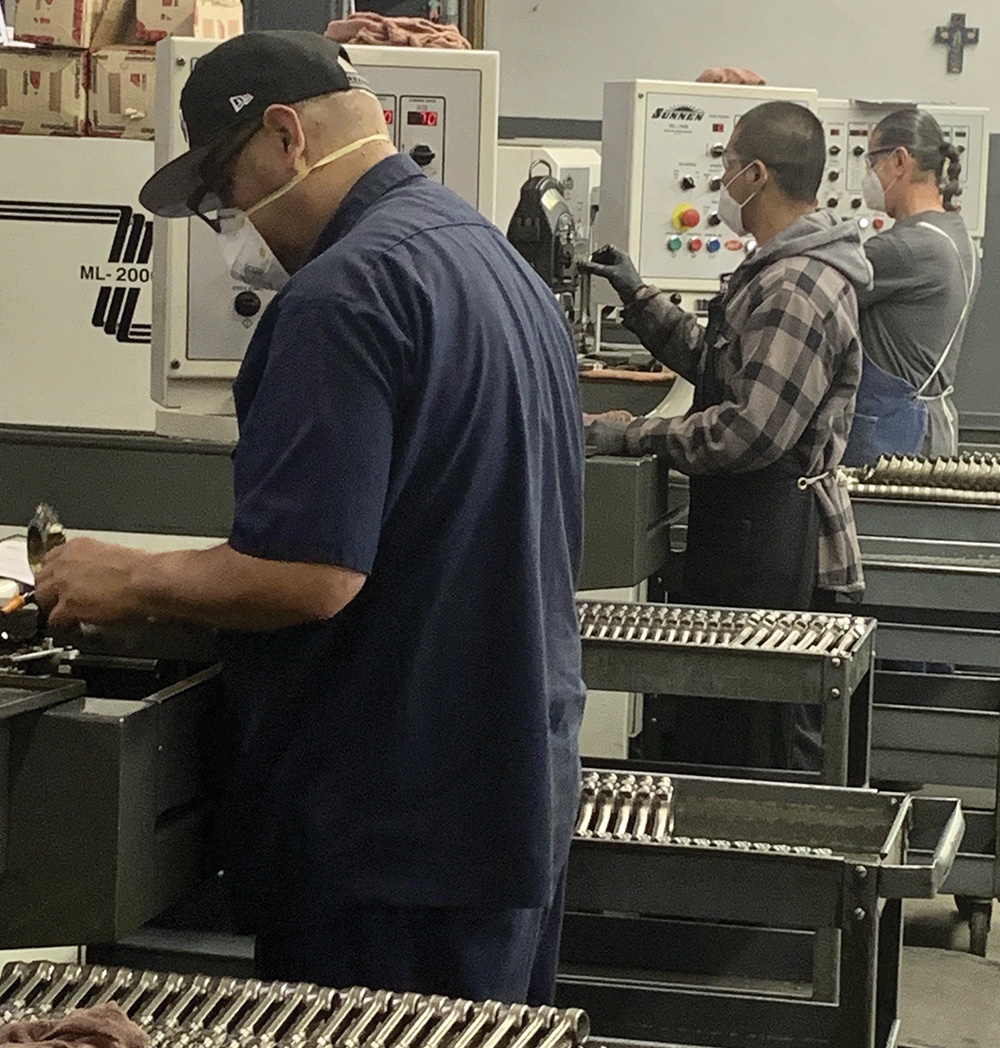 Staying Lean And Mean
Years of consistently strong economic conditions can often lead to inefficiencies over time. For Aeromotive, the dramatic swing of the pendulum was a catalyst for the company to reassess every element of how they were operating. "We got a lot smarter," said Barrick. "Toward the end of March, we slowed down our purchasing and scaled back on inventory while we waited to see where things were going to go. Then, once we started ramping back up, we saw where we could make improvements in how we did our purchasing—we saw that we could order a lot less and simply be smarter with how we worked with our vendors."
He pointed to stronger communication within the company as another element that's helped the business run more effectively. "Our staff has been so important here," Barrick added. "I think a lot of times sales is running in one way while engineering might be going in another, so we made a point of working together more cohesively, communicating more, and making sure everyone was on the same page. We basically have 10 30-second meetings a day now. I think that's brought us all closer, and will make us more efficient because of it."
Bruce offered a similar assessment at Holley, where he's observed senior executives—managers, directors, and VPs—who tended to be more data-driven and often lower on the emotional connection scale adjusting their communications "in a much more intimate way." 
"What's been interesting to me is watching Holley management team members really stepping up their game from a relationship standpoint with their staff, customers, and vendors," Bruce said. "And I think that growing relationships with our customers, resellers, teammates, and vendors will improve our business for the long haul."
Miller said that while much of motorsports has been in a holding pattern this year, AEM has spent more time and effort in areas where they can still connect with their customers. "We've been putting a lot of focus on education—a lot of the videos we're doing right now are tutorials. We're making some assumptions that people are working from home, and if someone's got a race car or a project vehicle and they're putting our digital dash in, for instance, it might be the first time they've ever used a programmable dash. We have probably 40 or 50 different videos on the AEM YouTube channel at this point. We've been doing this for a while now, but this year we're really making a push. Our goal is to launch one technical video per week."
Meanwhile, he also remains optimistic about the racing industry's prospects looking into the not-too-distant future. "As these issues we're dealing with get in the rearview mirror, I think the market is going to take off a little bit quicker than a lot of people expect."
PRI Editor Dan Schechner contributed to this report.     
SOURCES
_
AEM Performance Engineering
aemelectronics.com
Aeromotive
aeromotiveinc.com
Holley Performance Products
holley.com
SCAT Enterprises
scatenterprises.com