Countdown to Election Day 2020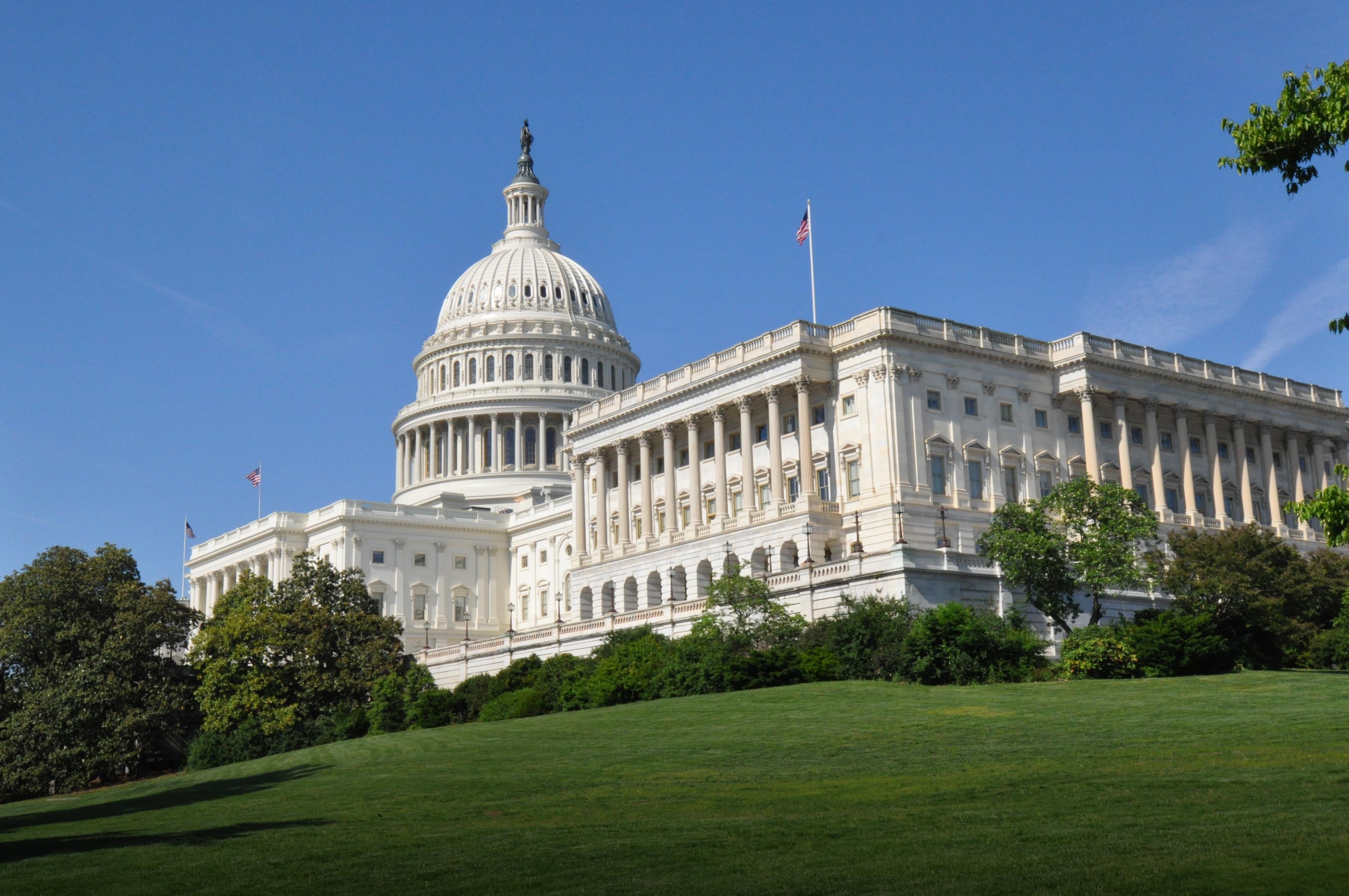 PRI previews the race for the White House and control of Congress and state legislatures, as well as their impact on the racing community.
With this year's presidential election season in full swing, the race is shaping up to be unlike any other in recent memory. While the battle between President Donald Trump and former Vice President Joe Biden for control of the White House has taken up most of the space in print, broadcast, and online news reports, thousands of congressional and state legislative races will also take place on November 3, races that will directly impact the motorsports world for years to come. To help you sift through the noise and make the best choices for you and your business, we offer the following guide as a lead-up to election day, along with profiles on the members of Congress and state lawmakers who are true allies of racing.
Presidential Election
In the aftermath of the 2016 presidential election, political pundits of all stripes have been trying to make sense of why their predictions were so wrong. While presidential polling numbers keep rolling in on a daily basis, the "X" factor that will determine who controls the White House for the next four years comes down to which campaign does a better job of turning out their supporters to vote.
The showdown between President Trump and Vice President Biden got off to a slow start due to the COVID-19 crisis, which had shuttered much of the country by mid-March. In addition to impacting nearly every facet of our personal and professional lives, the pandemic has completely upended the presidential race, impacting everything from the issues that matter most to voters to the way in which the respective candidates try to connect with the American people. While President Trump and Vice President Biden were not able to campaign the way they intended over the summer, both candidates have been traveling around the country and holding events with their supporters since early September, albeit in a modified way as a result of COVID-19. 
The winner of the 2020 presidential election will be determined by how the candidates fare in swing states, including Arizona, Florida, North Carolina, Pennsylvania, Michigan, and Wisconsin. The residents of these states will be targeted through mail, online, and when they turn on their televisions, as the candidates and outside groups will spend over $1 billion to shape the outcome of the election in these battlegrounds. Additionally, President Trump and Vice President Biden will spend most of their time on the campaign trail in these six states. 
US Congressional Elections
The race for the presidency will consume the national media's attention, although the results of the election will also have a considerable impact on who controls both houses of Congress for the next two years. Presidential elections typically bring out a higher turnout of voters, which includes many people who are more focused on what takes place at the top of the ticket and less likely to pay attention to the candidates running for the US House of Representatives and Senate. Accordingly, the fate of many Republican and Democratic candidates for Congress depends on how well Trump and Biden fare in their state or congressional district.
While Republicans control the Senate by a margin of 53 to 47, they are forced to defend 21 of the 33 seats up for re-election, since Republicans fared so well six years earlier in 2014. Based on current projections, Republicans face an uphill battle to defend Senate seats in Arizona, Colorado, North Carolina, and Maine, in addition to the challenge of holding on in hotly contested races in Iowa and Georgia. Democrats will have their hands full keeping the Senate seat they hold in Alabama, and Michigan could be a closely contested race, too. Almost all of the previously mentioned US Senate races feature a lawmaker who has cosponsored the Recognizing the Protection of Motorsports Act (RPM Act), a bill that would clarify federal law to ensure that it is legal to modify and convert production cars, trucks, and motorcycles into dedicated race vehicles. The RPM Act is a top priority for PRI and motorsports parts businesses, and is cosponsored by the following US senators running for re-election in key races in November: Martha McSally (R-AZ), Cory Gardner (R-CO), Thom Tillis (R-NC), Joni Ernst (R-IA), David Perdue (R-GA), Doug Jones (D-AL), and Gary Peters (D-MI). 
The race to control the US House of Representatives in 2021 and 2022 will likely be determined by which party comes out on the winning end of closely contested races in November. The Democratic Party faces the challenge of trying to protect its 233 to 198 majority in the House, while Republicans seek to win back at least 18 seats to regain the majority in the chamber it controlled from 2011 through 2018. If 2020 is anything like the 2018 mid-term election, which saw 19 House races won by a margin of less than 2%, the fate of the House could be a nail-biter. 
State Legislature and Gubernatorial Elections
State-level elections receive little attention, fanfare, or excitement, as newspapers and talking heads on cable news are almost singularly focused on the race for the presidency and key congressional races. They are usually put on with less funding, and those running are generally not well-known, save for yard signs that pop up in your community in the weeks leading up to election day. However, the importance of the outcome of these elections cannot be overstated…especially in 2020, with 44 states holding state legislative elections (Alabama, Louisiana, Maryland, Mississippi, New Jersey, and Virginia do not have state legislative elections in 2020).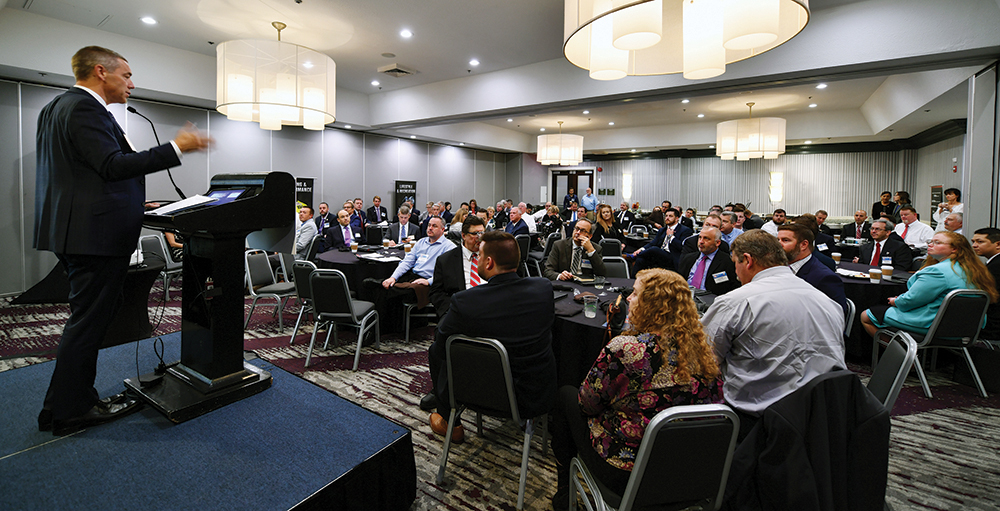 There are multiple states where control of the House, Senate, and/or governorship is within reach of either party. These elections are important for several reasons, one of which is that the US Census is being counted in 2020. New districts will be drawn up the following year for state legislators and US House members to represent. In most states, state legislative and Congressional district lines are redrawn by state legislatures—based on the results of the census—and will remain in place through 2030. The party that controls the statehouse after the 2020 election will have greater control of redistricting, which in turn can influence elections for an entire decade. 
While the balance of power in states following the 2020 election can impact redistricting, it also influences which state bills are introduced and passed in the next couple of years. The party that controls the state legislature generally controls the bills that are passed, and the views of the governor can impact whether that legislation becomes law. 
State laws have an enormous impact on racing, more than most people may realize. Below are examples of states with competitive races in 2020 where the balance of power could easily shift on election day, shaping the laws that impact you over the next decade. 
NORTH CAROLINA
The North Carolina state government is locked in a tight race for party control. The governorship and all the seats in the House and Senate are up for grabs in November. Currently, the state has a Democratic governor, while both the House and Senate have Republican majorities. Republicans have maintained a stronghold over the state legislature in recent history, with both houses containing Republican majorities since 2011. Democrats chipped away at the Republican majorities during the 2018 election, gaining seats in both houses but failing to secure majorities. This year, Democrats would have to gain six seats to become the majority party in the North Carolina House and only five to control the state Senate. Current Democratic Gov. Roy Cooper holds a slight lead in recent polls over his Republican opponent Dan Forest. The direction of policymaking in the
Tar Heel state for the foreseeable future depends on whether one party controls the governor's office and both houses, or if there is split control between the parties.
COLORADO
While North Carolina is seen by Democrats as an opportunity to flip control in their direction, Republicans look to reclaim control of the Colorado Senate, which would break the state's Democratic trifecta (i.e. a state where majorities of both chambers of the legislature and the governor are from the same political party). Colorado just became a trifecta state in 2018, when Democrats took control of the state Senate. To break this control, Republicans need to flip only two of the 18 seats up for election in November while holding onto the seats they currently have. Winning back a majority in the state Senate and dismantling the trifecta would give Republicans considerably more negotiating power during the 2021 legislative session.
Don't Forget to Vote
There is a lot at stake on the ballot box come November 3, as many of the racing and performance industry's closest allies are up for re-election. It is imperative that we do everything we can to ensure that pro-racing lawmakers are re-elected and back in office next year to fight for the industry and the racers that make it possible. Please note the members of Congress and state lawmakers profiled in this article, and take time to research the people running to represent you in Washington and in your state capitol. 
Given the importance of the upcoming election, it is critically important that the men and women that make up the racing community make their voices heard by voting in November. Exercising your right to vote is the only way to help ensure the people who represent you on the local, state, and federal level align with your values and can best represent your interests. The voter-information tool at
www.SEMAsan.com/SEMAvotes provides you with information on your state's voting dates and deadlines.
If you won't be able to make it to the polls on November 3, don't forget to make plans to vote absentee or early vote.   
KEY STATE & FEDERAL LAWMAKERS
Dave Maloney (R-PA)
When Pennsylvania's emergency COVID-19 orders prevented race tracks from reopening, state Representative Dave Maloney knew he had to act. As chairman of the Pennsylvania Motorsports Caucus, Rep. Maloney introduced PRI-supported legislation designating motorsports as an essential activity. After the bill advanced quickly through the legislature, Governor Tom Wolf amended his orders and allowed motorsports to restart.
MARK Maynard (R-WV)
Prior to his election to the West Virginia state Senate in 2014, racing wasn't just a passion for Mark Maynard, it was his livelihood. From 2006 to 2010 he served on Jim Head's NHRA Nitro Funny Car crew. He also joined John Bojec's team for a three-race run at the end of the 2014 season. As a senator, Maynard has not forgotten his roots. In 2019 and 2020 he introduced PRI-supported legislation to aid and incentivize the construction of motorsports complexes in his home state.
BILL Stanley (R-VA)
While he may be an attorney by trade, Virginia state Senator Bill Stanley knows the impact racing has on his state's economy. In 2020, Sen. Stanley introduced PRI-supported legislation to create and implement a NASCAR and stock-car racing heritage trail throughout Virginia. With the bill having become law, the Department of Historic Resources will now convene a group of stakeholders to create the racing trail.
Sanford Bishop (D-GA)
With five race tracks in his South Georgia district, US Representative Sanford Bishop proudly serves as co-chair of the Congressional Automotive Performance and Motorsports Caucus in the US House of Representatives. Rep. Bishop is a senior member of the Appropriations Committee and has been serving in Congress since 1992. He's been a longtime supporter of the Recognizing the Protection of Motorsports (RPM) Act, which clarifies that it is legal for companies to manufacture, sell, distribute, and install race parts that modify the emissions system of a car, truck, or motorcycle that is being converted for race use only.
Anthony Brindisi (D-NY)
A first-term member of Congress, US Representative Anthony Brindisi has proven himself to be strong supporter of motorsports. Given that Rep. Brindisi's upstate New York congressional district is home to four race tracks, he enthusiastically agreed to support the RPM Act shortly after becoming a member of Congress, and has since worked with senior lawmakers to advance the bill. Rep. Brindisi is co-chair of the moderate Blue Dog Caucus, and is a member of both the Bipartisan Working Group and the Career and Technical Education Caucus.
Richard Hudson (R-NC)
During his time in Congress, US Representative Richard Hudson has proven himself to be a defender of motorsports. As a passionate racing fan and the hometown congressman for Charlotte Motor Speedway and much of the race parts industry, Rep. Hudson is the only member of Congress who prominently displays the hood of a race car in his Washington, DC office. He is a leading voice on the Energy & Commerce Committee for the RPM Act, and has questioned the two past US Environmental Protection Agency Administrators during public hearings about their position on the conversion of motor vehicles for racing.
Doug LaMalfa (R-CA)
While there are more than a few gearheads in Congress, the zeal US Representative Doug LaMalfa has for the hobby and collection of classic vehicles puts him in a class by himself. Rep. LaMalfa started wrenching on cars during his formative years, and his passion for buying and personalizing vehicles continued to grow in the decades since. Rep. LaMalfa is the proud owner of a "Petty Blue" '69 Ford Torino Talladega with a #43 on the roof. He is a member of the Congressional Automotive Performance and Motorsports Caucus, and is a strong advocate for the RPM Act. 
Patrick McHenry (R-NC)
Elected to Congress at the age of 29, US Representative Patrick McHenry quickly rose through the ranks and distinguished himself as a leader in the House. A longstanding member of the Congressional Automotive Performance and Motorsports Caucus, Rep. McHenry contacted the SEMA/PRI Washington office upon hearing about the EPA's efforts to regulate race parts and prohibit motor vehicles from being converted for racing. Within a matter of days he had introduced the RPM Act, and he's been a leading advocate for the bill ever since.
Markwayne Mullin (R-OK)
Since being elected to the US House of Representatives in 2012, Representative Markwayne Mullin has been a strong ally of racing and automotive enthusiasts on the powerful Energy & Commerce Committee. Prior to running for Congress in 2012, Rep. Mullin grew his family's plumbing company from a small business to one of the largest service companies in eastern Oklahoma. Rep. Mullin is an automotive enthusiast whose hobbies include rock crawling, working cattle, and mixed martial arts. 
Bill Posey (R-FL)
A longtime racer, US Representative Bill Posey is also co-chair of the Congressional Automotive Performance and Motorsports Caucus. Growing up near Los Angeles, California, Rep. Posey spent his early days attending races with his father. Rep. Posey started racing midgets at age 5, and raced for many years afterward before running for Congress. He is a champion of the RPM Act and all things racing. 
Raul Ruiz (D-CA)
Before he was elected to Congress, US Representative Raul Ruiz spent his formative years working on the pit crew of his father's Southern California midget team. The four-term congressman is the lead Democrat sponsor of the RPM Act, and has been a prominent voice on the Energy & Commerce Committee for the bill. Prior to running for Congress in 2012, Rep. Ruiz was an emergency physician at the Eisenhower Medical Center in Rancho Mirage, California, and founded the Coachella Valley Healthcare Initiative, which brought together stakeholders from across the region to address local healthcare needs.
Kurt Schrader (D-OR)
As the proud owner of a midnight-blue '14 Ford Shelby Cobra Mustang that's equipped with a 662-hp engine and racing tires, US Representative Kurt Schrader has a passion for speed. He is a member of the Congressional Automotive Performance and Motorsports Caucus and is a leading voice for racing on the Energy & Commerce Committee, which has jurisdiction over the RPM Act.
Mike Thompson (D-CA)
As the longtime congressman representing Sonoma Raceway (and the surrounding communities), it is no coincidence that US Representative Mike Thompson is a champion of all things racing. Rep. Thompson is co-chair of the Congressional Motorsports Caucus and a co-sponsor of the RPM Act. He was the lead sponsor of the Motorsports Fairness and Permanency Act, a bill that made permanent the seven-year cost recovery period for motorsports entertainment complexes.
Shelley Moore Capito (R-WV)
Having become the first female US Senator in West Virginia's history in 2014, Sen. Shelley Moore Capito has proven herself a strong advocate for the state. Sen. Capito chaired the Environment and Public Works Subcommittee on Clean Air during the 2017–2018 session of Congress, marshalling the RPM Act through a hearing on the bill. She has been a strong supporter of racing and is an original cosponsor of the bill.
Gary Peters (D-MI)
A longtime motorcyclist, US Senator Gary Peters is a member of the Congressional Automotive Performance and Motorsports Caucus and co-chair of the Senate Motorcycle Caucus. When Congress is out of session in August, Sen. Peters is known for spending a week traveling across Michigan by motorcycle to meet with his constituents. He has been a strong supporter of the RPM Act during his first term in the Senate.
Thom Tillis (R-NC)
Hailing from a state with a rich racing heritage, US Senator Thom Tillis understands the importance of motorsports to North Carolina, and is a passionate advocate for racers and the race parts industry. Sen. Tillis is an original sponsor of the RPM Act and has worked closely with North Carolina's Senior Senator Richard Burr (R-NC) to support the bill.  
Special Recognition
PRI would like to recognize US Senators Richard Burr (R-NC), Jon Tester (D-MT), Mike Braun (R-IN), and Joe Manchin (D-WV), who are among the strongest allies of the racing industry. 
It is important to highlight each of these senators while noting that they are not up for re-election in 2020. 
Senators Burr and Manchin serve as RPM Act lead sponsors, and Senators Braun and Tester have been tireless advocates for the bill. Additionally, Senators Burr and Tester serve as co-chairs of the Congressional Automotive Performance and Motorsports Caucus. —Eric Snyder